Rose Leaf – altered bottle
$28 plus applicable sales tax and shipping.
Rose Leaf is a decorative altered, recycled bottle containing hand made paper clay roses, leaves, and balls, with recycled bits of lace and jewelry. The bottle is hand painted. The lid is removable but the piece is not suitable for use with food or liquid.
To watch Rose Leaf being made here.
Bird in Ivy Altered frame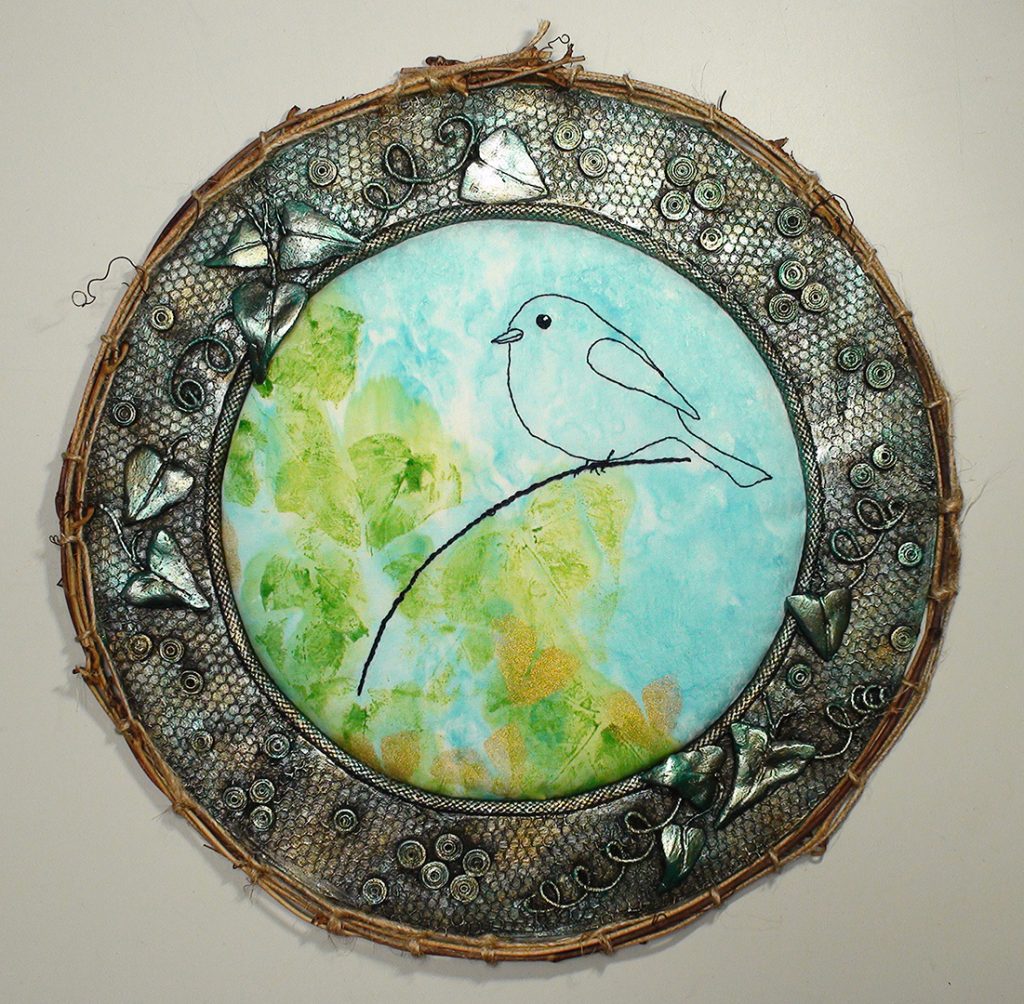 $42 plus applicable sales tax and shipping.
Bird in Ivy – An embroidered bird on a hand painted, stamped, stenciled piece of 100% cotton fabric which is stuffed for added dimension. The frame is embellished with tulle, rope, handmade paper clay leaves, fabric coils, and wire, surrounded with an edge of jute sewn grape vine, then painted for a rich, metallic shine. The piece has a painted paper collaged back with hanger and is signed. This piece is very light weight.