Open Wreath – an art quilt.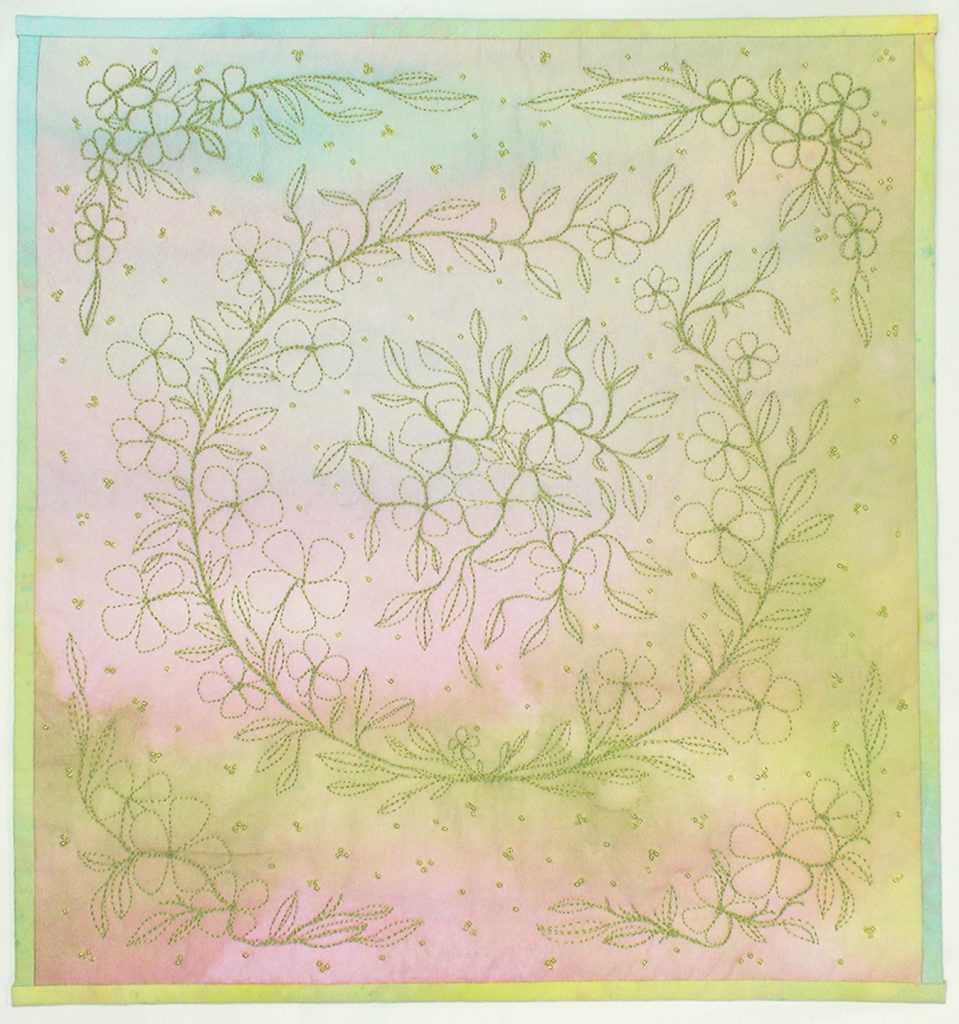 $185 plus applicable sale tax and shipping.
Open Wreath is an original designs. The front and binding are made of 100% cotton hand painted fabric. It is free-motion quilted and hand beaded with over 200 seed beads. It is labeled, signed, has a hanging sleeve, and hanging stick. It is possible to easily hung this quilt using two finishing nails (not included).