At the beginning of July Visions Art Museum presented another member challenge from Marty Ornish, this time Marty challenged us to make buntings.
I've wanted to make something special for our front porch and this was the perfect prompt, though I call mine a triangles banner instead of a bunting.
We were having this done… so I had to wait until all the work was finished to hang it.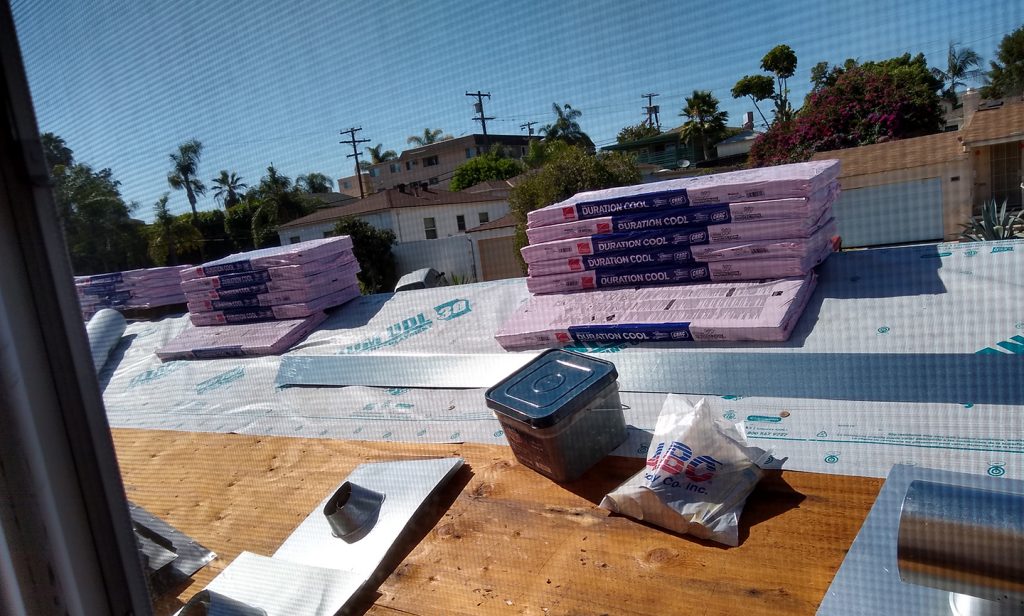 After the first couple of days I noticed the solidarity fist triangle kept flipping up on itself. What to do about that?
Well, I feed a family of three crows and when I give them an especially good treat (scrambled eggs, e.g.) they drop small marbles in our yard. So I made a little slit in the backside of the triangle and dropped in a few of those marbles. Worked perfectly to hold it down.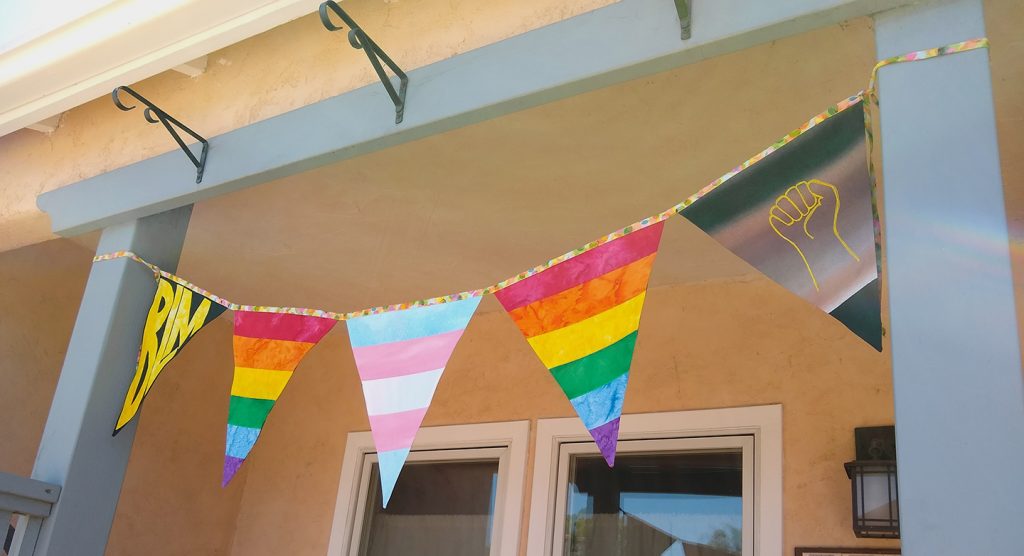 This banner is to honor those I love and those I don't even know. I'm very happy with the way it turned out especially considering I didn't think to measure the space between the posts before I had all the triangles made!