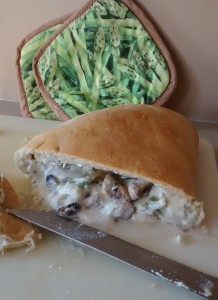 Fall seems to bring out the cook in me, even though we haven't had much Fall yet. A couple of days ago I made soup and yesterday I made calzone because we've had a bit of reprieve from the 90 degree weather.
We have had heat for far too long now. I shouldn't complain because the warm weather is fantastic for painting fabric, which I have been doing in-between everything else. I have been painting special order fabric for a friend and customer who's working on a very neat project. I'll share more about that later. Most of the time I enjoy the challenge of painting commissioned pieces for other art quilters. The best part is when they are pleased with the results, then they cut it up, put it back together and create their own art quilt or fiber project.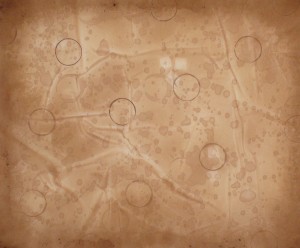 Speaking of Fall and fabric, a couple days ago I came across this painted fabric I call Cocoa Rings (there are some mini marshmallows too. Can you see them?) I'm still not sure what I will do with it. I kind of like it just as it is but we will see.