Back in June I had the pleasure of teaching my How to Paint Fabric Leaves class at Visions Art Museum .
The class was full, with fifteen willing participants, who surprised the heck out of me. They were so enthusiastic and by the end of the class were experimenting and coming up with their own original leaf designs.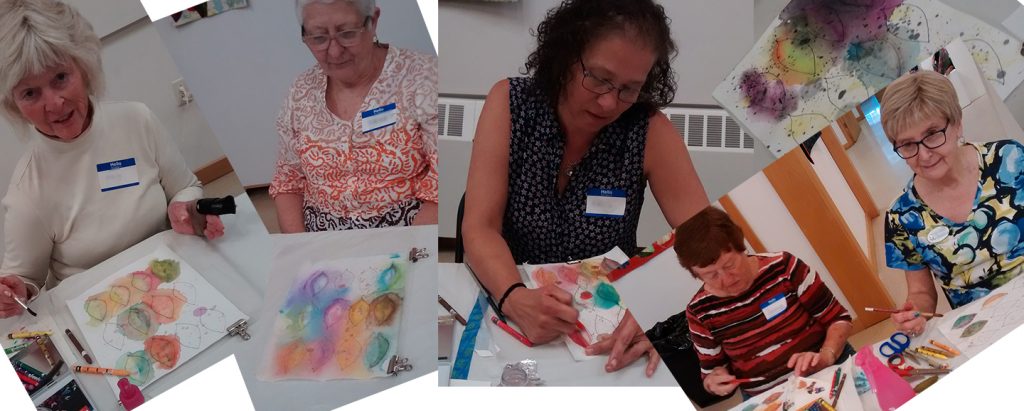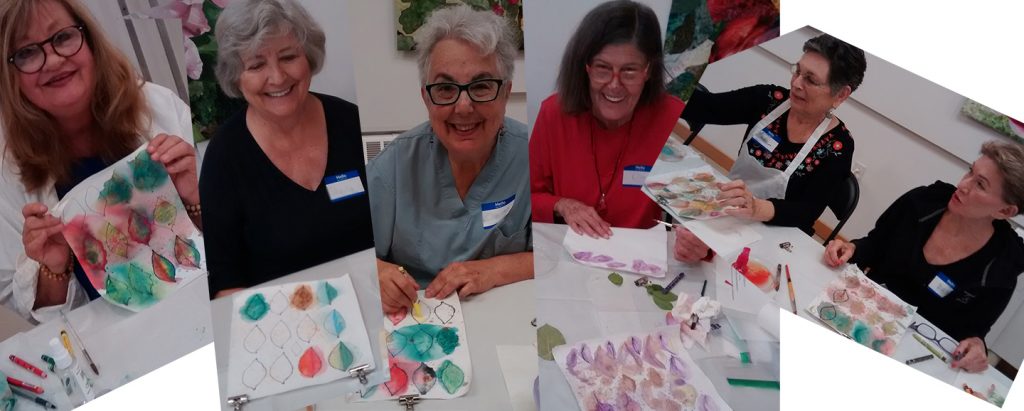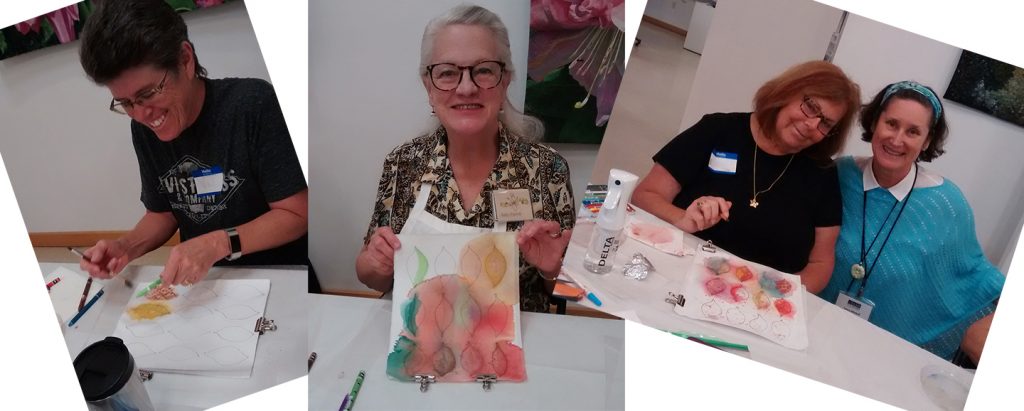 Besides the leaf earrings I was wearing… near the end of the class I shared several projects that began with the painted leaves. I'll share more about those projects in future posts.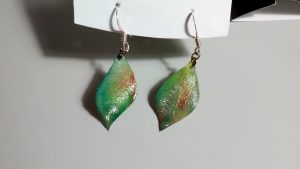 One of my favorite projects is beading the leaves and applying pin backs or magnets. Here are just a few works in progress… They're additive!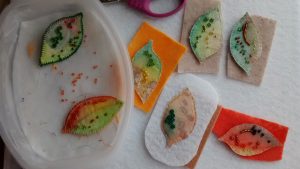 I'm looking forward to teaching the class again as well as other leaf project classes. The online lesson for How to Paint Leaves on Fabric is at Curious.com.