I'm excited to have two new lessons on Curious.com/fiberdesignsbyann. One is How to Create Hand Painted Fabric and the other is How to Make a Fabric Hurricane! The hurricanes are made using my hand painted fabric that was treated with Terial Magic (TM). I'm working on more project lessons using my hand painted fabric and TM.
If you take my lessons and make any of the projects I would love to see your results!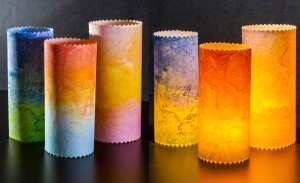 If you haven't check out Curious.com I would suggest you do… There is so much to learn!