I painted a little yesterday using my old quilt hoop (as the stretcher frame) and the Jacquard Textile Colors. The plan was, and still is, to do a bit of machine embroidery over the painting, then sandwich it and add some MeAnndering (aka free-motion quilting). But after I took the fabric out of the hoop to press it I realized my horizon line was just about smack in the middle of the painting and that doesn't work for me.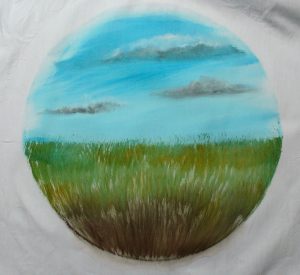 Now the plan is to make two smaller pieces… YES, twice the fun!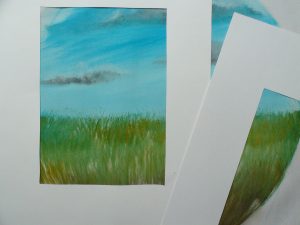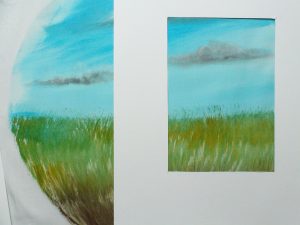 I'm off to add a bit more dimension with machine embroidery. I'll share that in the next post. In the meantime I'm linking up here to Nina-Marie at Creations… where she post wonderful content and shares links for other talented and inspiring quilt and fiber artists.