For a moment there my design work table was cleaned off, but no more.
Making cards and masks just seems to generate more scraps. I have been able to share small pieces of fabric with a few other people and that feels good – To move it out while giving to someone who may have no other way to get fabric right now.
Because I primarily work small I don't have many long yards of fabric but I have a lot in smaller pieces. In fact I didn't realize how much until I started picking pieces for friends.
Speaking of pieces here are my sample/suggestion pieces for the Visions Art Museum member challenge week three. My theme: Special Delivery, you are the chef, what would you plate up?
I made one piece in fabric and the other in paper. If I ever make paper collage again I'll be cutting the pieces with scissors. I did discover if I use a cotton swab to dampen the paper it tears much easier, but still I think cutting would be more fun and would for sure be easier on the fingers.
Using pieces from magazines was much more limiting (and challenging!) for me than fabric. That's one reason the plate in the paper collage is made from my – fabric painting mop-up paper towels; much easier to tear.
I had to let go of the shadows and light not being quite right… It's not a master piece, it's just for fun and I hope encouraging for the participants. I'm pretty happy with the results.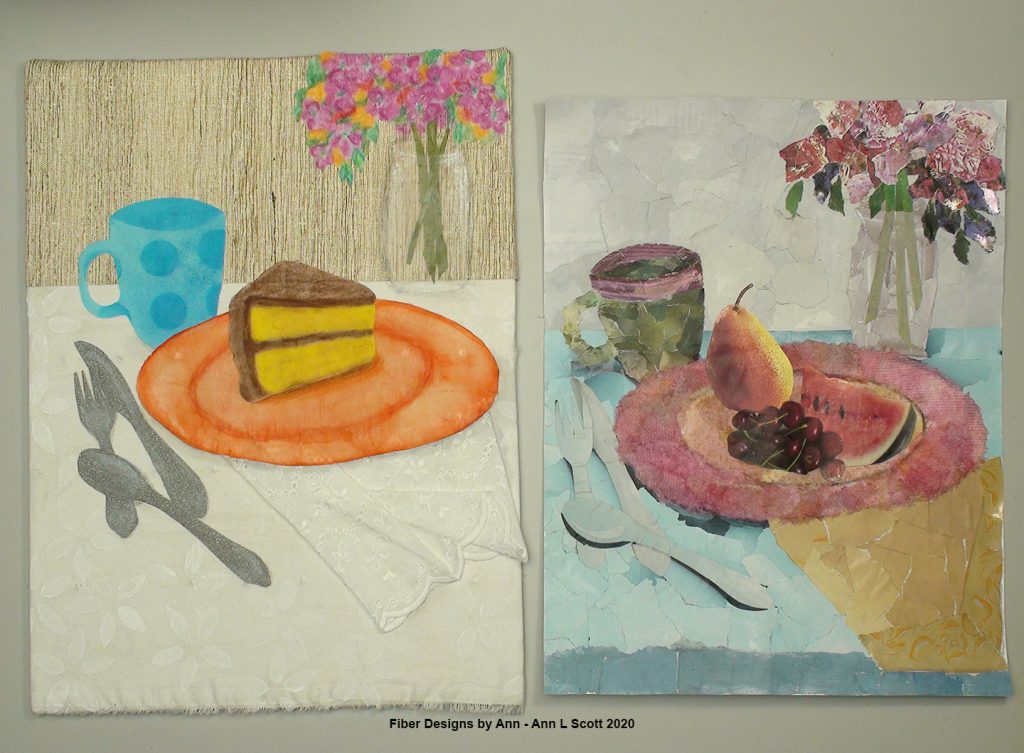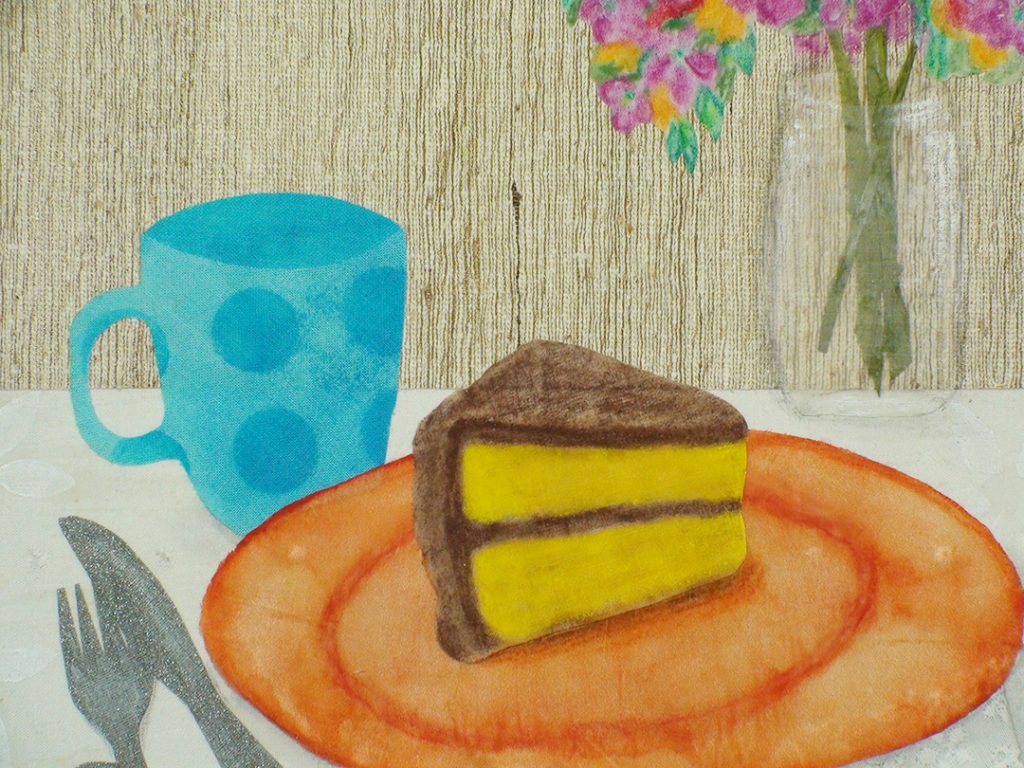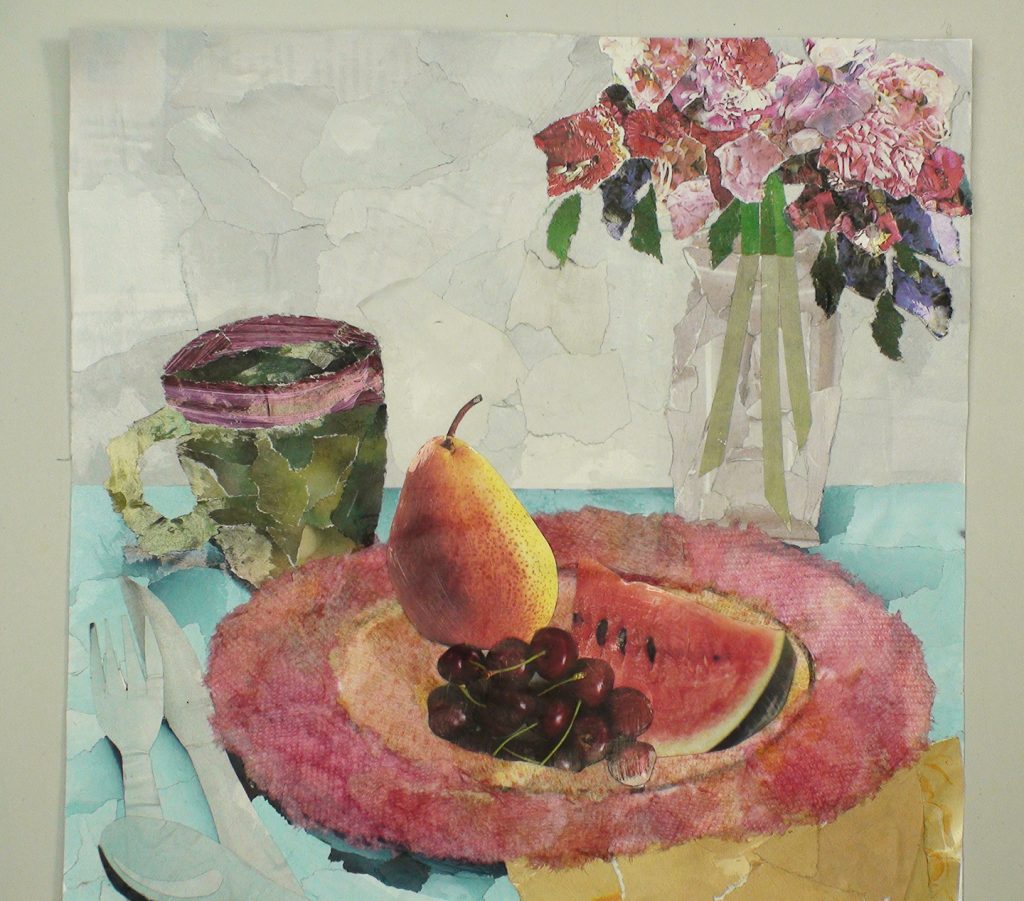 I hope you are staying safe and healthy. From a distance – thanks for stopping by.