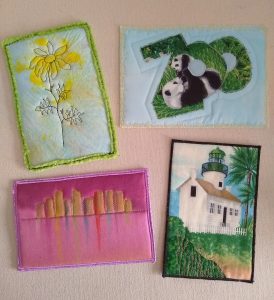 Thanks to those of you who commented on the giveaway post to be included in the postcard sweepstakes. The random drawing winner is…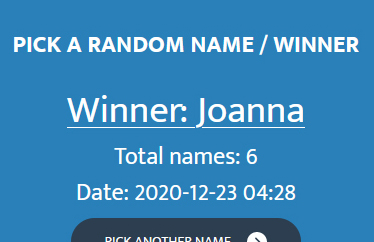 Congratulations, Joanna! Please email your mailing address to me within a week and I'll mail the postcards to you as soon as possible.
I'm looking forward to the next giveaway in the New Year (a piece of hand painted fabric perhaps).
Warm Wishes to all, have a happy and safe holiday season.