I hope this finds you safe and healthy. I'm very fortunate to be able to continue making and sharing artwork and art projects.
I'm looking forward to some new beginnings in the New Year and I'm starting now with a quilt for sale and a giveaway (see details below). If you haven't already please subscribe to my blog so you'll get email notifications for posts, future giveaways, and more.
This is Koi Patch an art quilt… and it's for sale!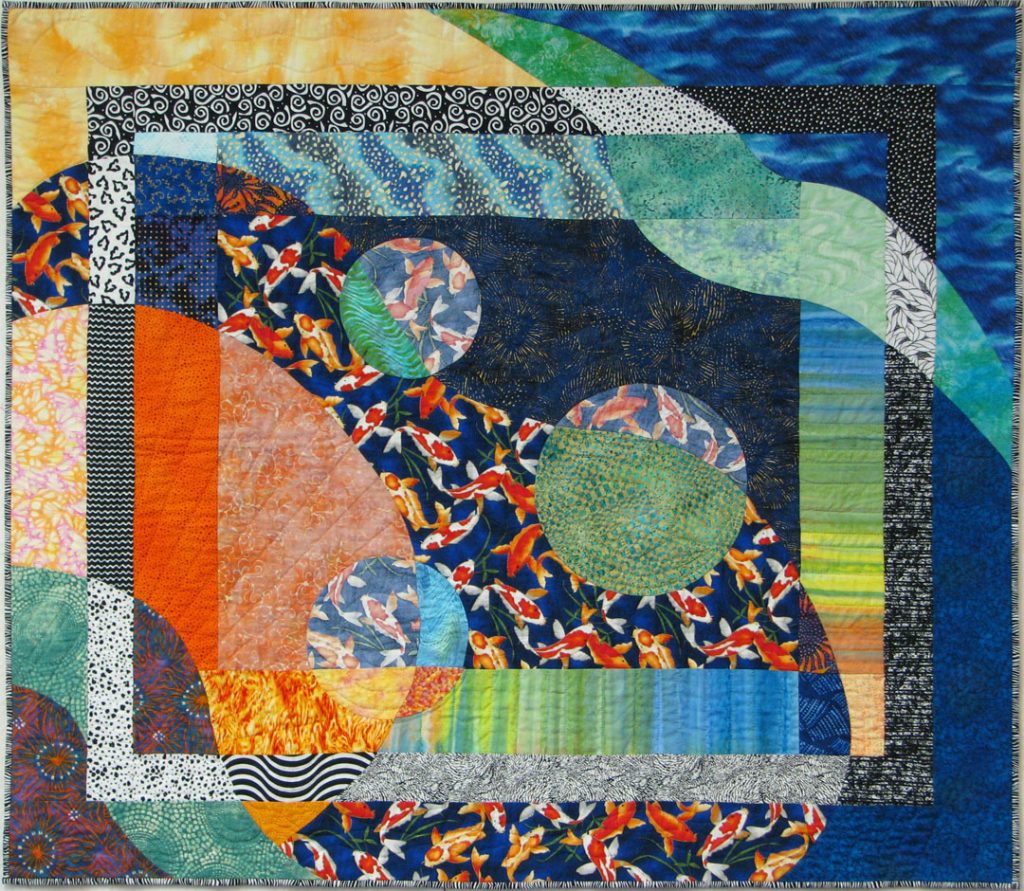 Koi Patch is a quilt I made in 2006, it measures 48″ x 43″ and is hand pieced, appliqued, and quilted (some minimal machine stitching). Made using commercial fabrics. It has a label and hanging sleeve. More detail images below. It is in "like new" condition, price $195 plus shipping, US only, no international sales. Payment accepted via PayPal. Please leave a comment or email me if interested in purchasing this quilt.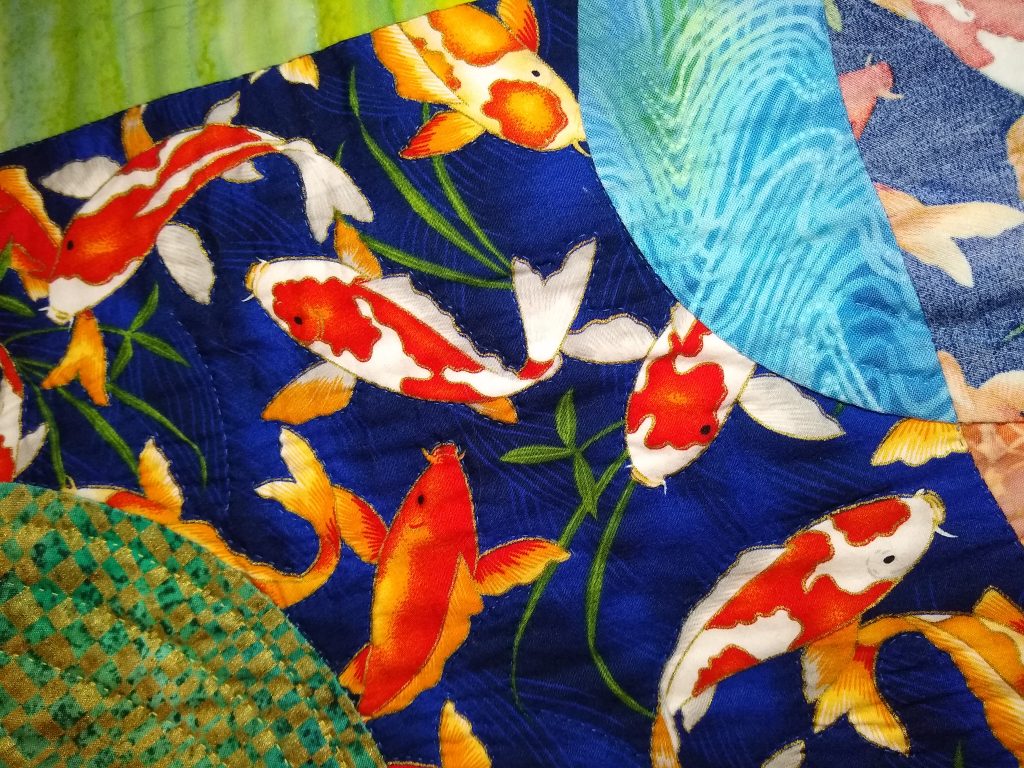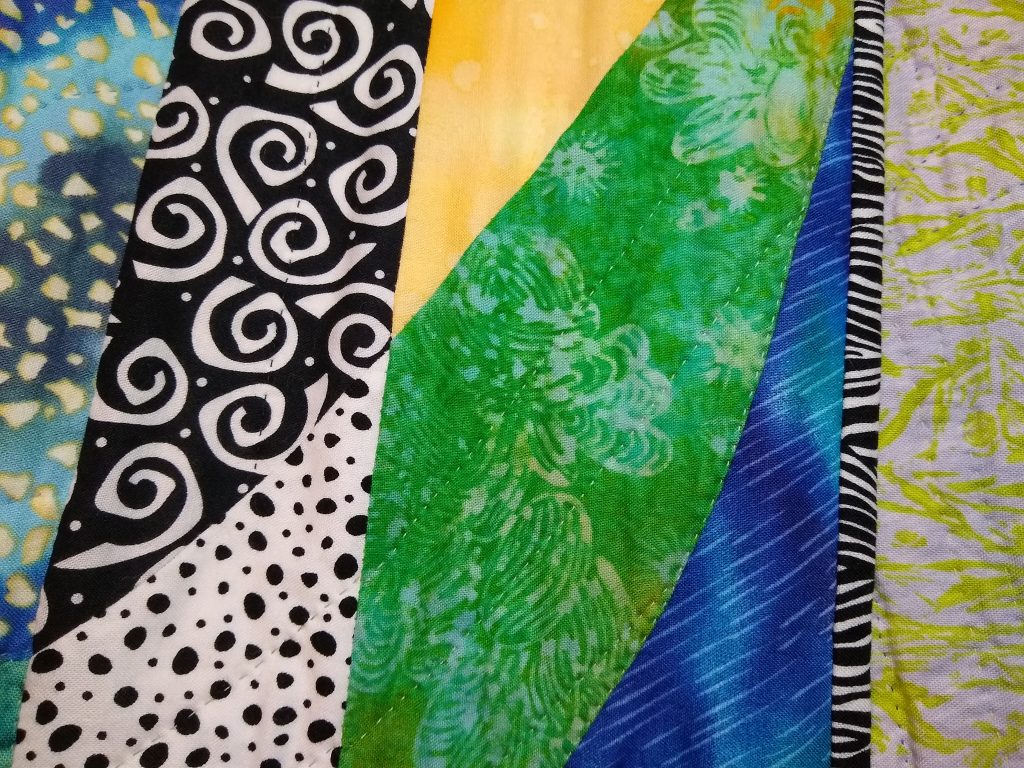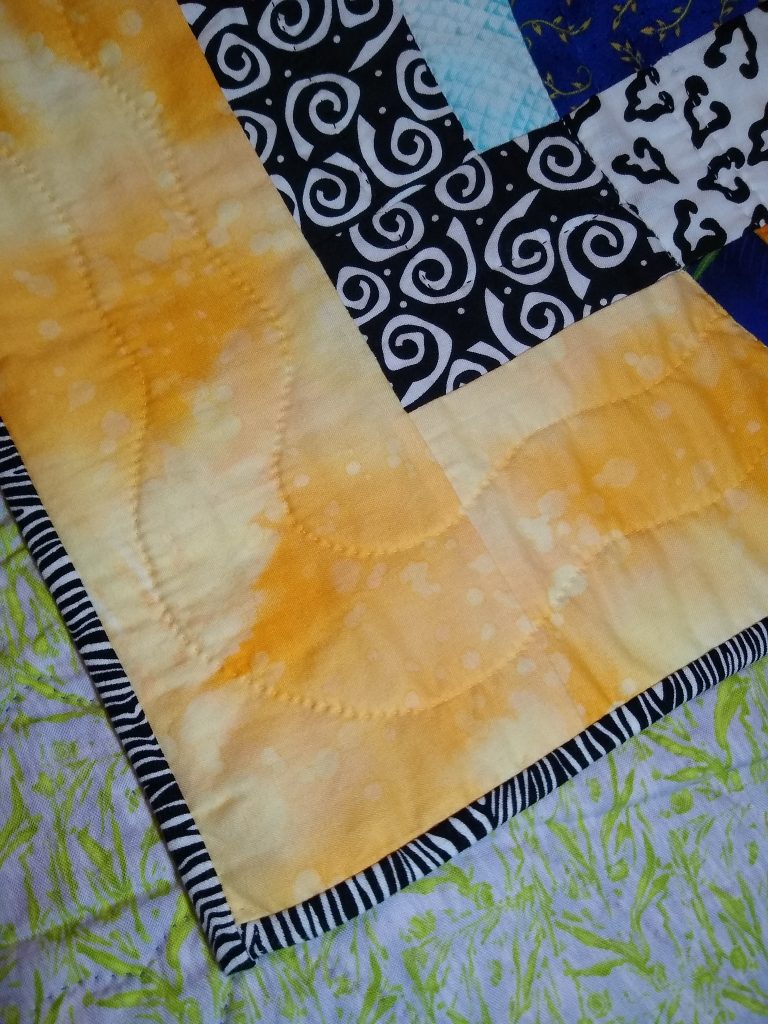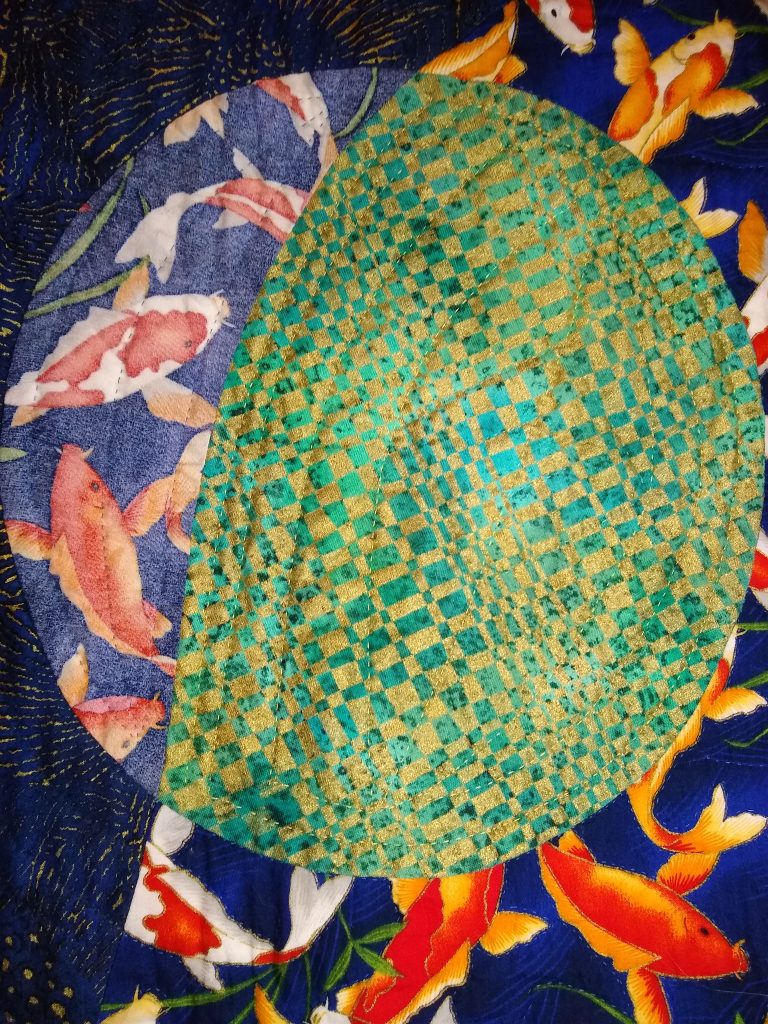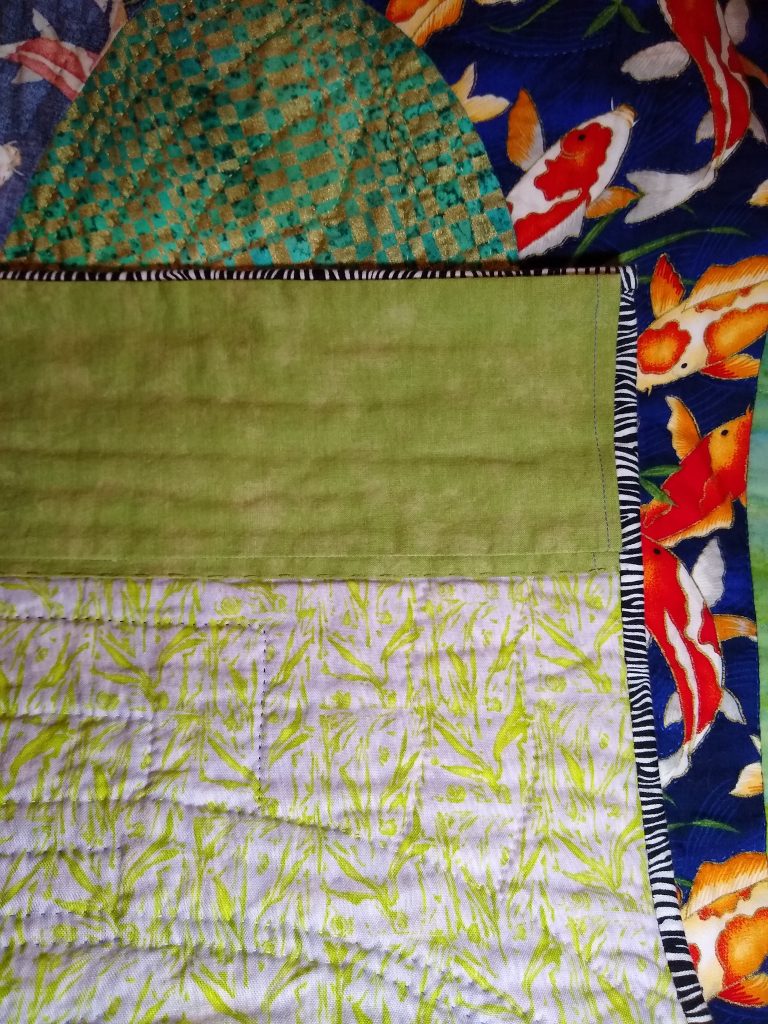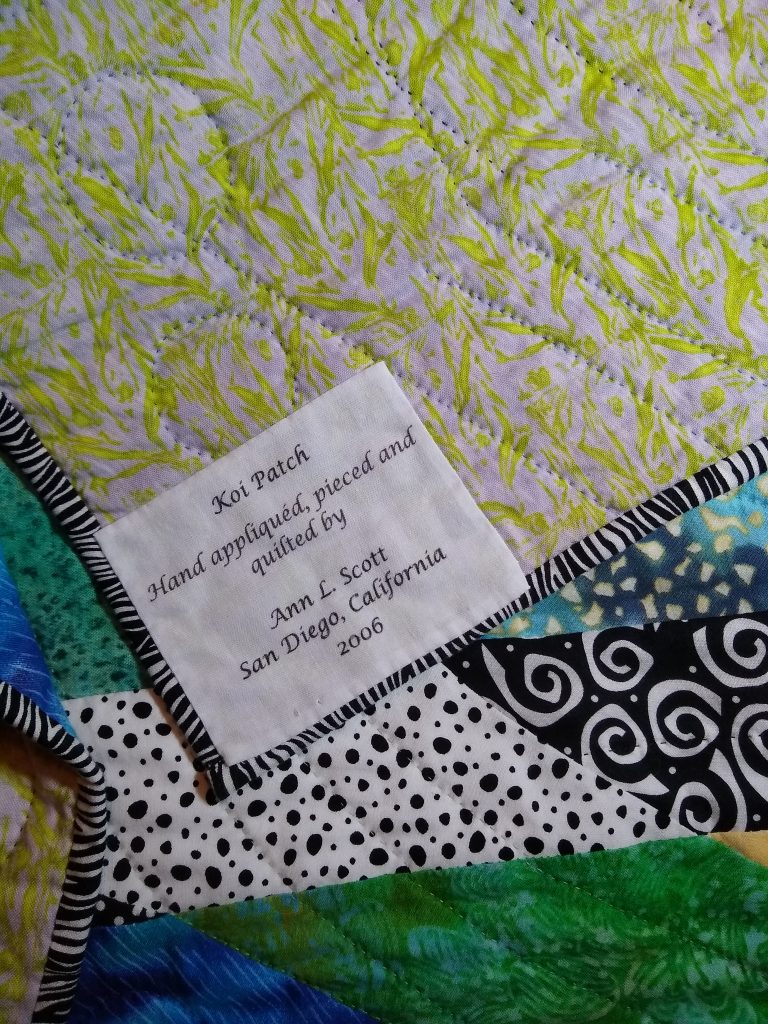 Sweepstakes – Giveaway… I'm giving away a set of four stitched fabric (one is painted paper) postcards that were created for my postcard class. Sweepstakes/giveaway begins Dec. 16, 2020 and ends Dec. 22, 2020.
To enter: You must live in the US only (no international entries), one entry per person. Leave a comment below that you would like to win the postcards and include your first and last name (or last initial). On Dec 23, 2020 I'll use a random drawer and post the winner on my blog. Winner will email me their mailing information and I will mail the postcards ASAP. If I don't hear from the winner within a week drawing date, I will run another random draw.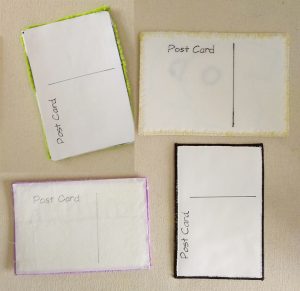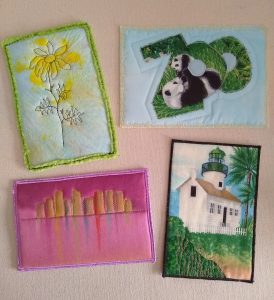 Stay tuned for future giveaways and thanks for stopping by!