I'll start by letting you know that I'll be announcing another giveaway next week. May got away from me!
Long ago I asked my daughter created cards that I would sell at our local quilt show. She helped me work the show for years when I was the registrar, and when I held other positions for that show.
We had a Blue Point Siamese kitty around that time and her name was Measha (loud "e"), she was with us for almost 18 years.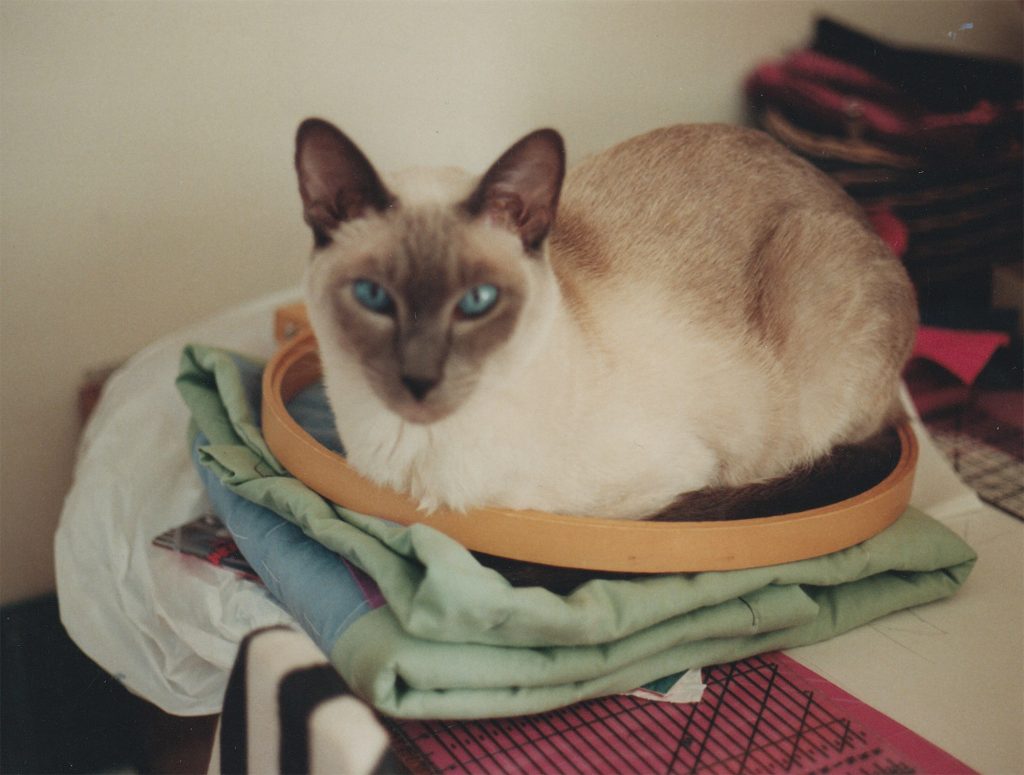 She was leash trained and very smart… as you can see. Why walk when you can ride.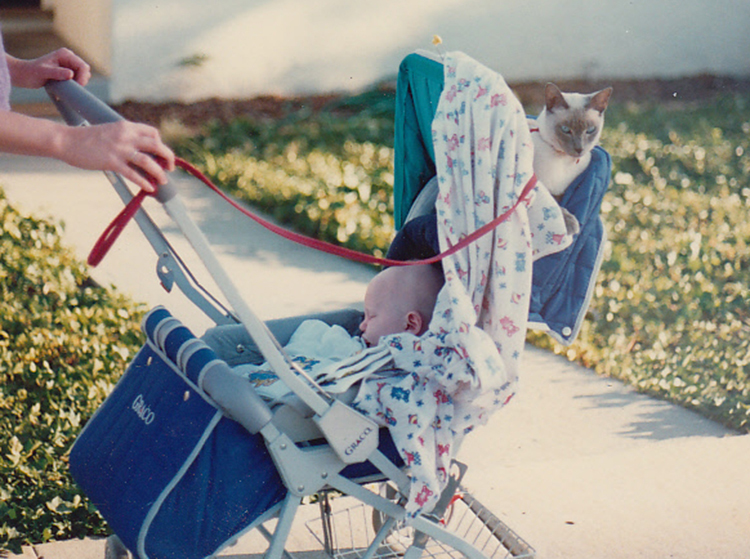 She inspired some of my daughter's cards and my some of my quilts.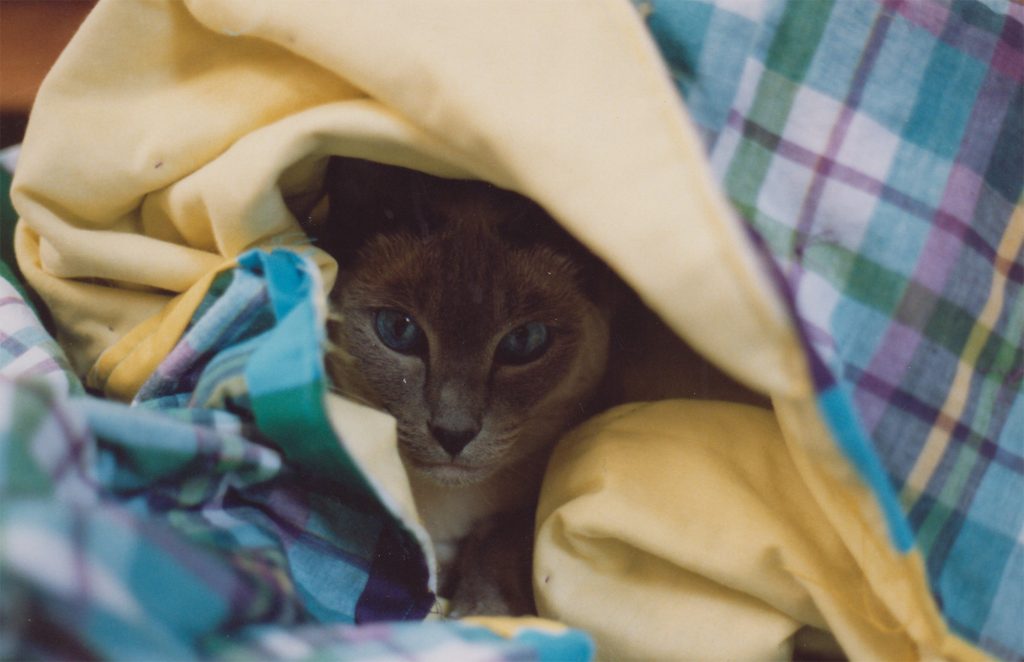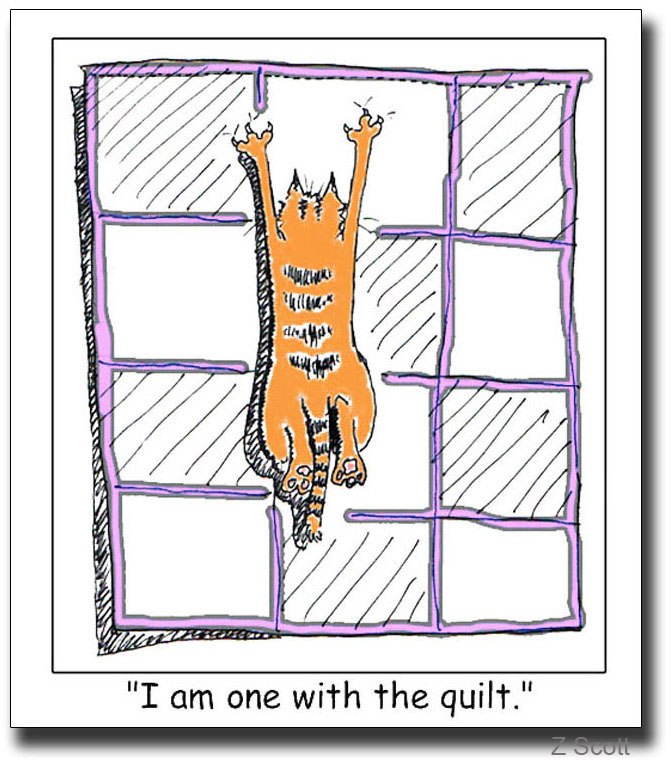 This was a small art quilt top, hand painted with commercial fabric sash and border. I wish I had a better photo but it was ages ago and it sold. I never found out if/how it was finished. I call it Mouse on Swiss with a Siamese Chaser.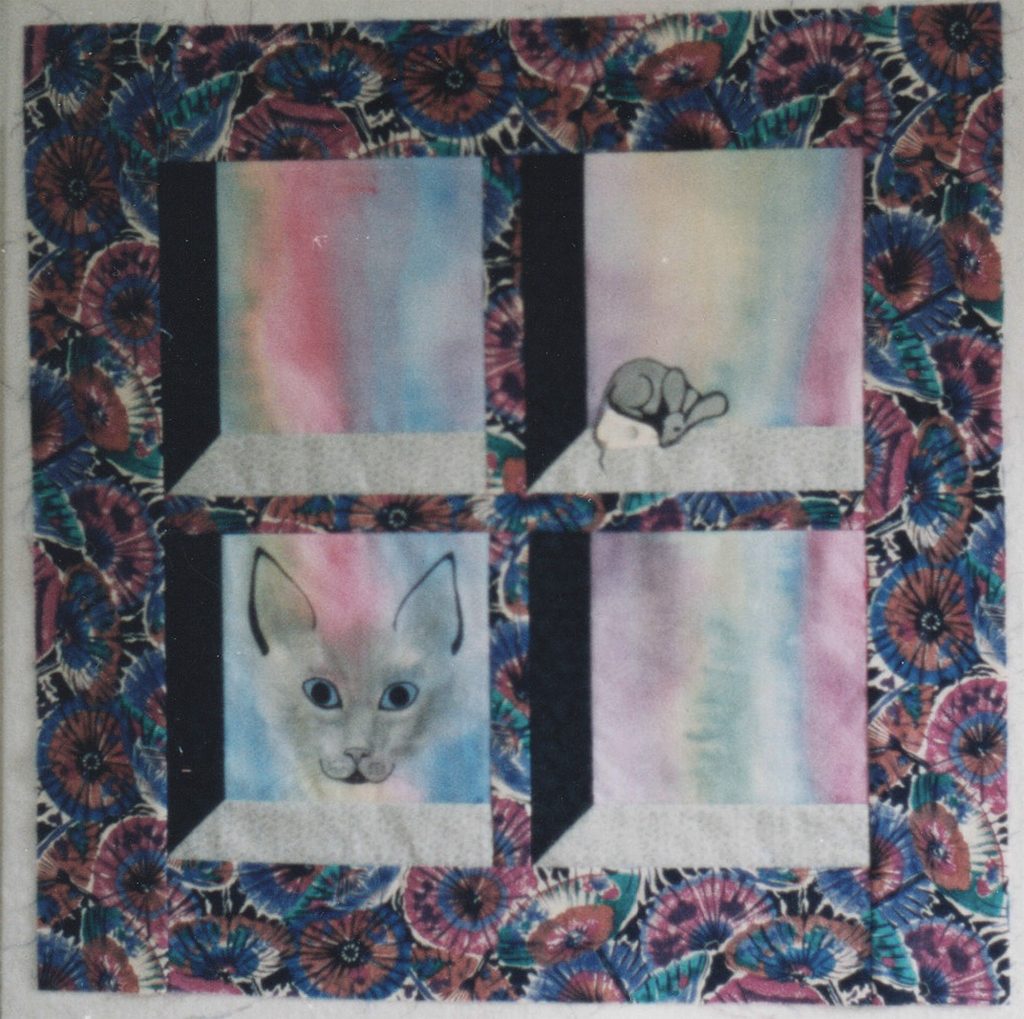 We like dogs too…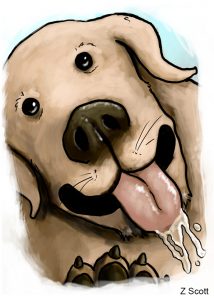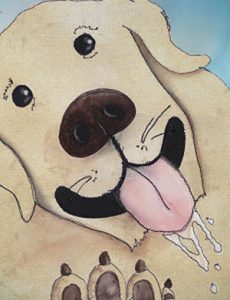 I hope you'll stop by next week to see what artistic finds I'll be giving away!