I know technically wood is fiber but in this case it is second to the fabric fiber. Here is one of my mini art quilts, from the flora series, mounted on acrylic and displayed on a pieces of (old pallet) hardwood. The top is hand appliqued because at that time I didn't realize just how short life is! It is pillowcase turned and free-motion machine quilted (see back quilted here).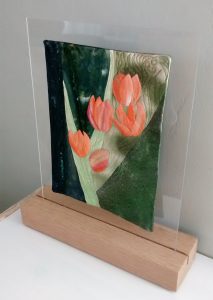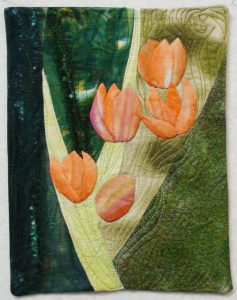 They are heavy so I have added 1/2″ stick-on (drawer) bumper "feet" to protect the surface they are set on and to keep them from sliding around.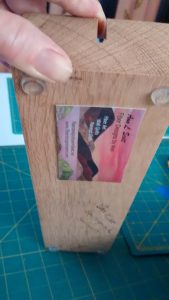 Do you have a less than traditional way you display small art quilts? I'm going to do more mounting on canvas too.