I have painted pole wrapped fabric, and dyed a wrapped rope, and I've never been disappointed with the results, there is always something good that can come from them.
A few things to keep in mind – Traditional pole wrapping, Arashi shibori, is not what I'm doing. I use paints and don't follow the correct wrapping and stringing process, so I realize my results will not look like the real thing. Paint stays more on top, whereas dye bonds and soaks through the wrapped layers.
I recently used rainbow colors and instead of my usually 4″ ABS pipe, I used three PVC pipes taped together, making a triangle. Here are pictures of the process, the result, and some finished works.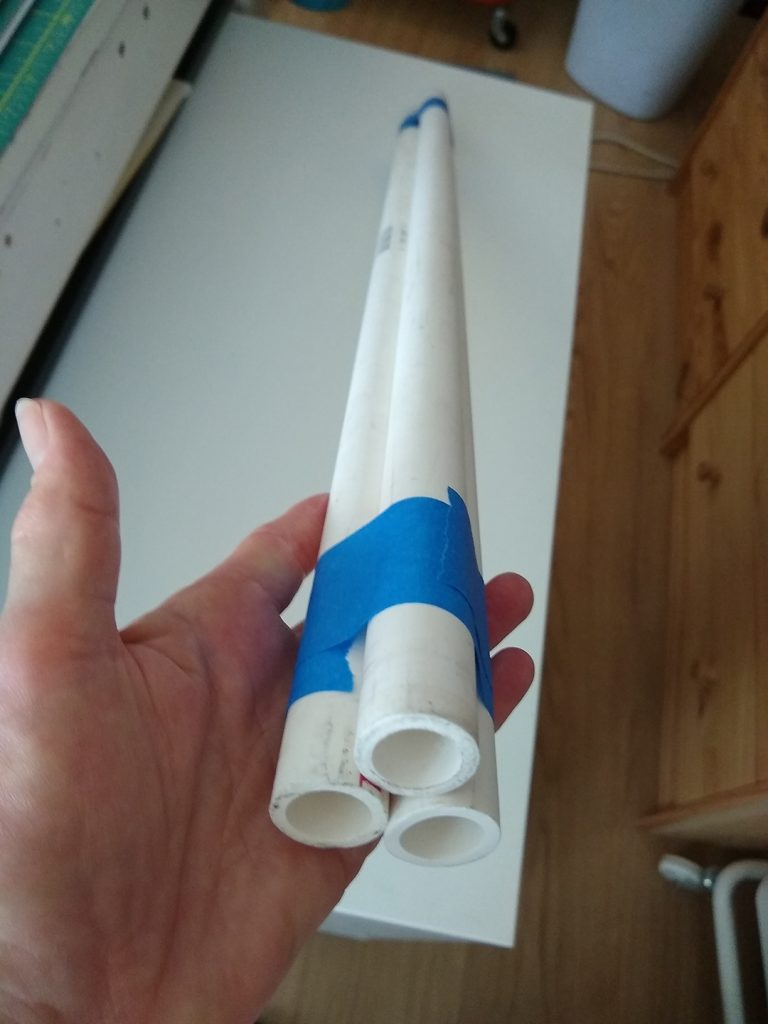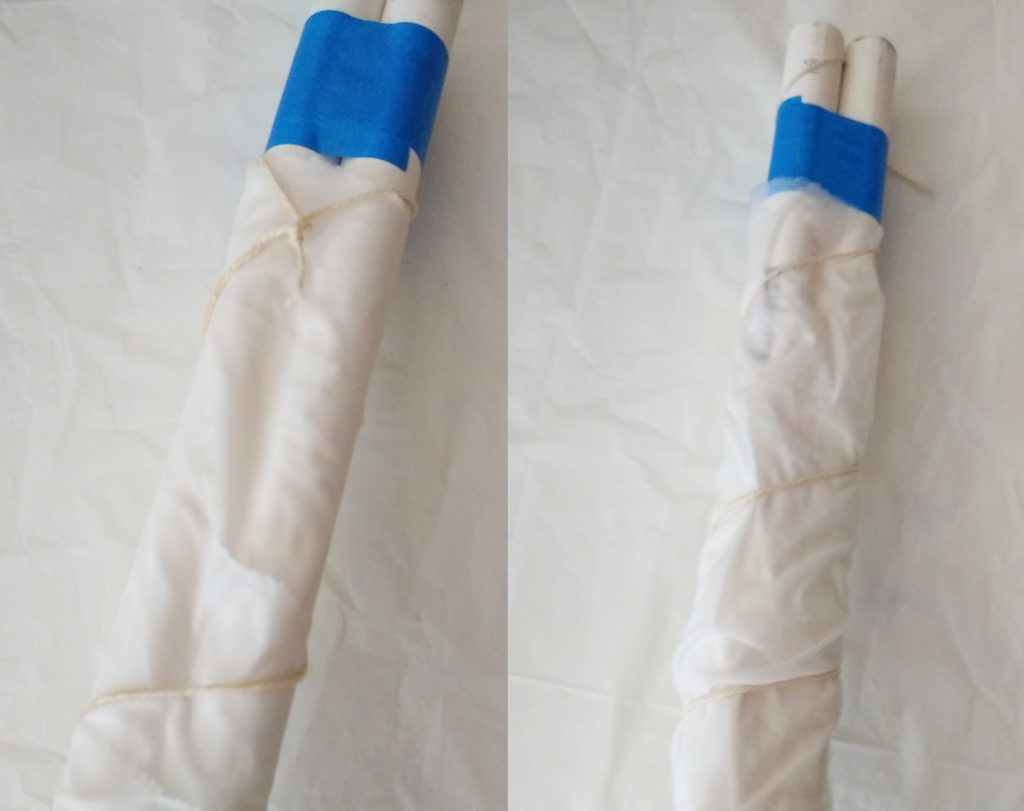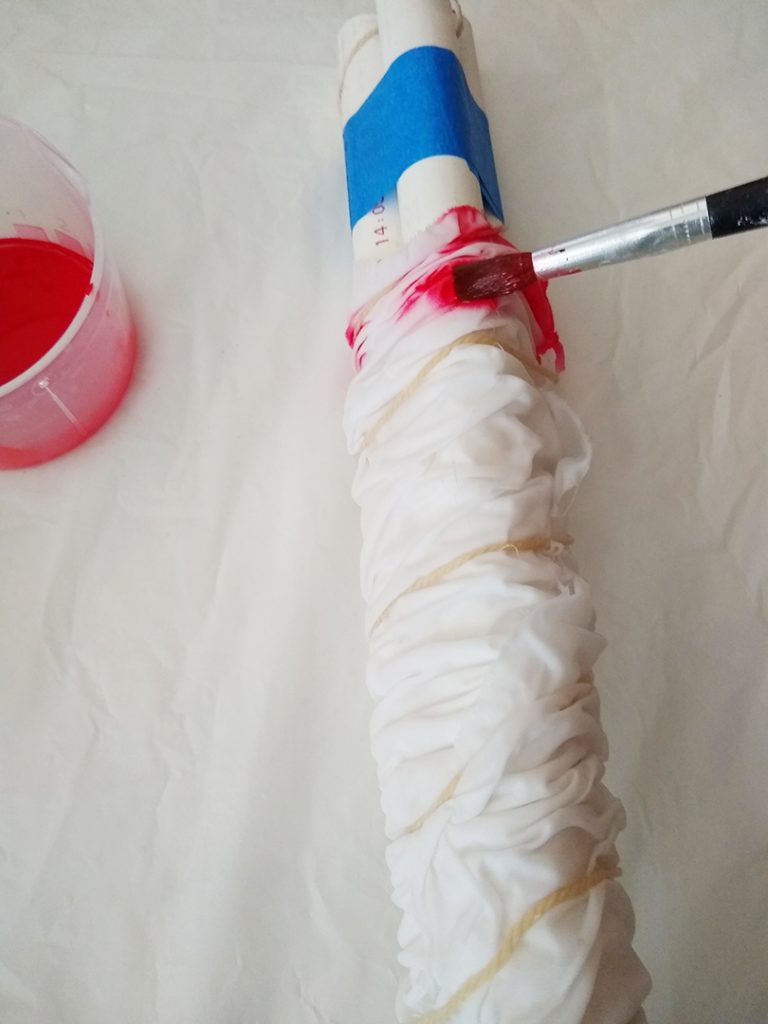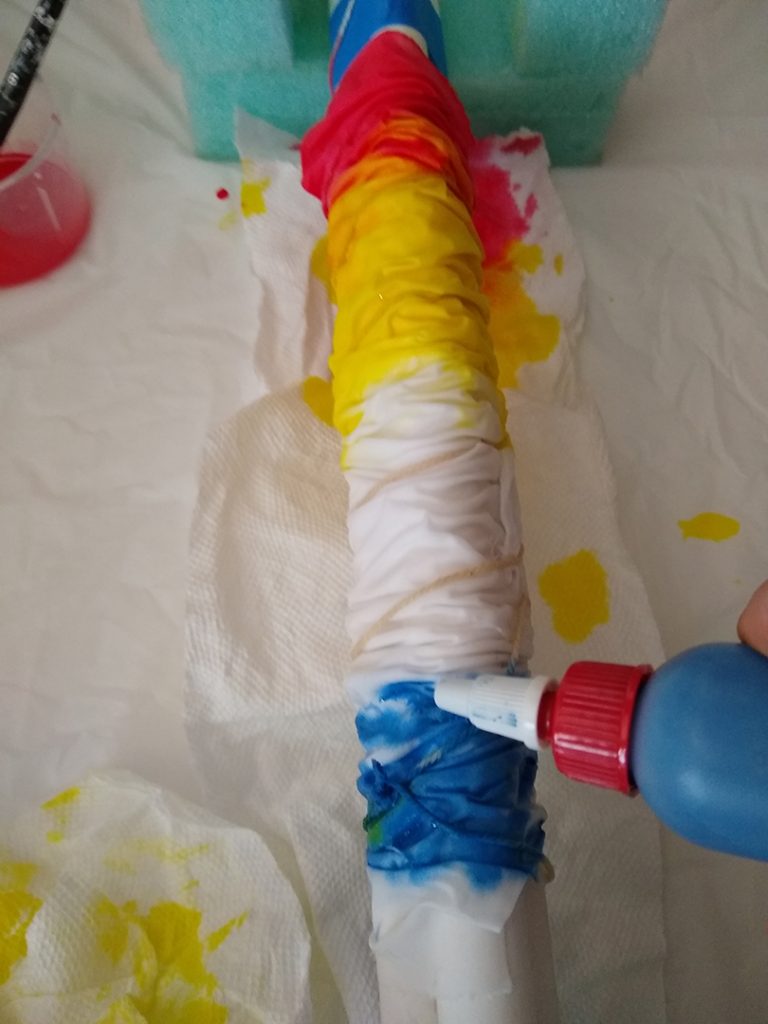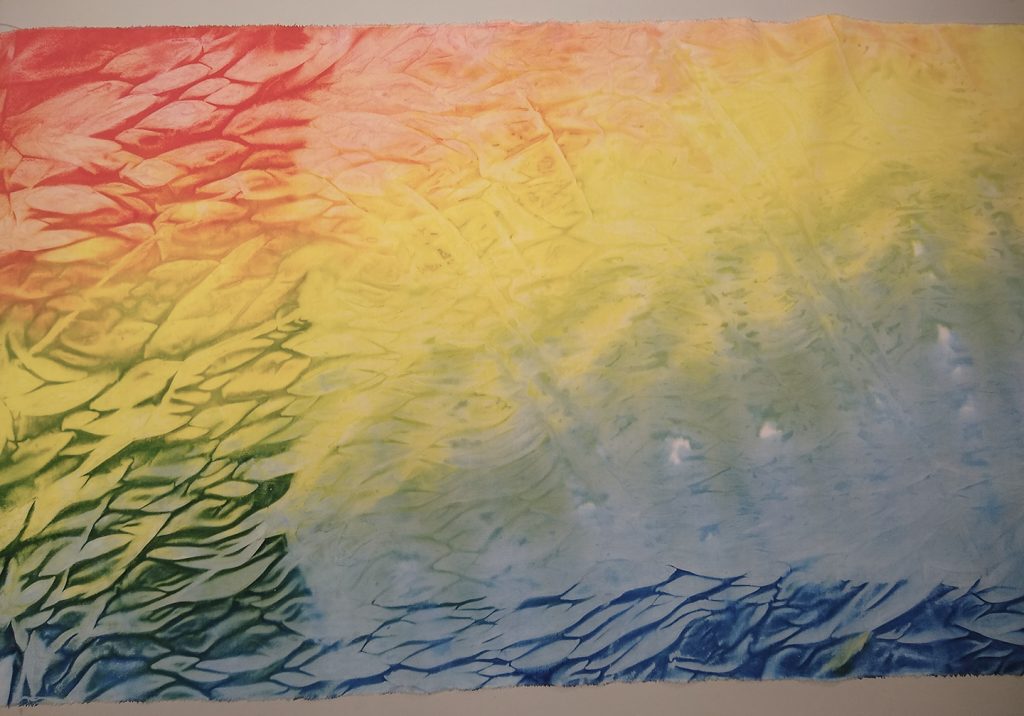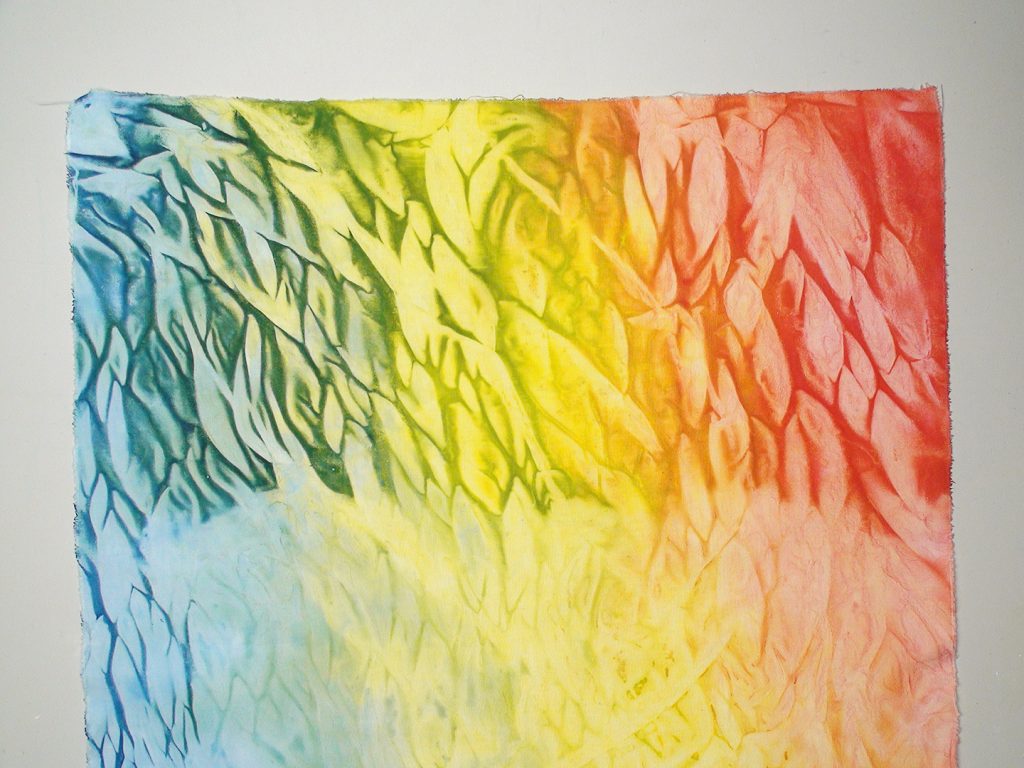 I usually put fabric under to catch the drips but this time I used several paper towels.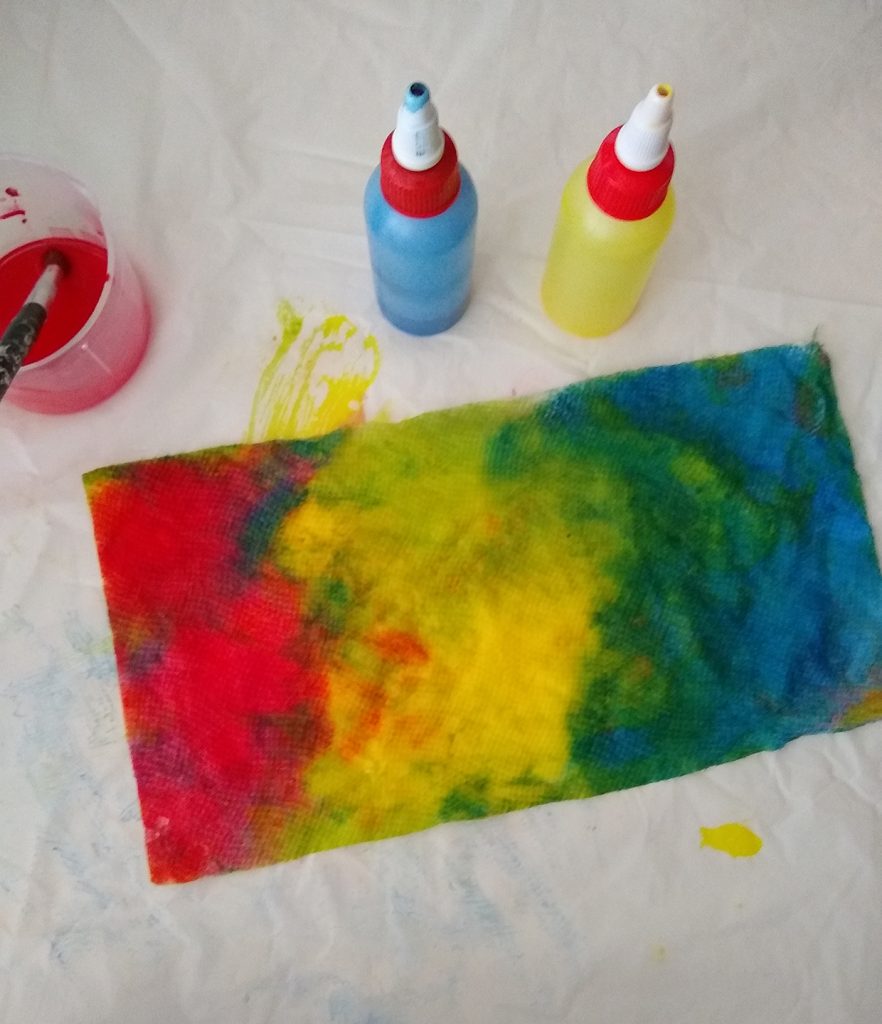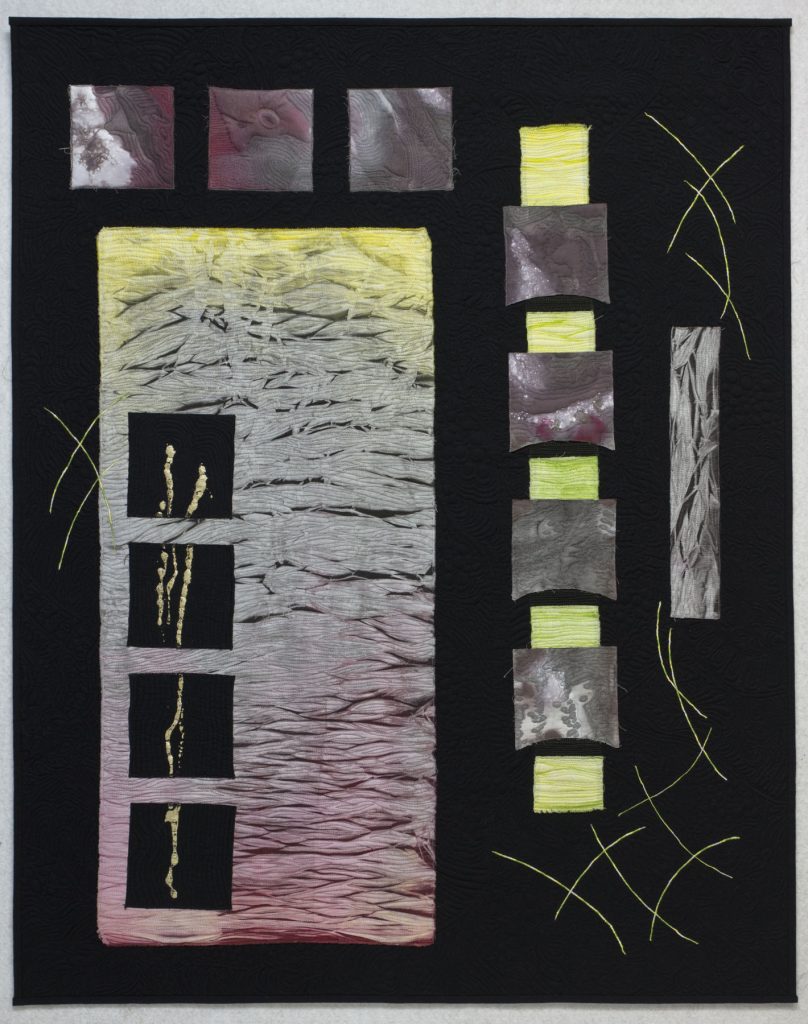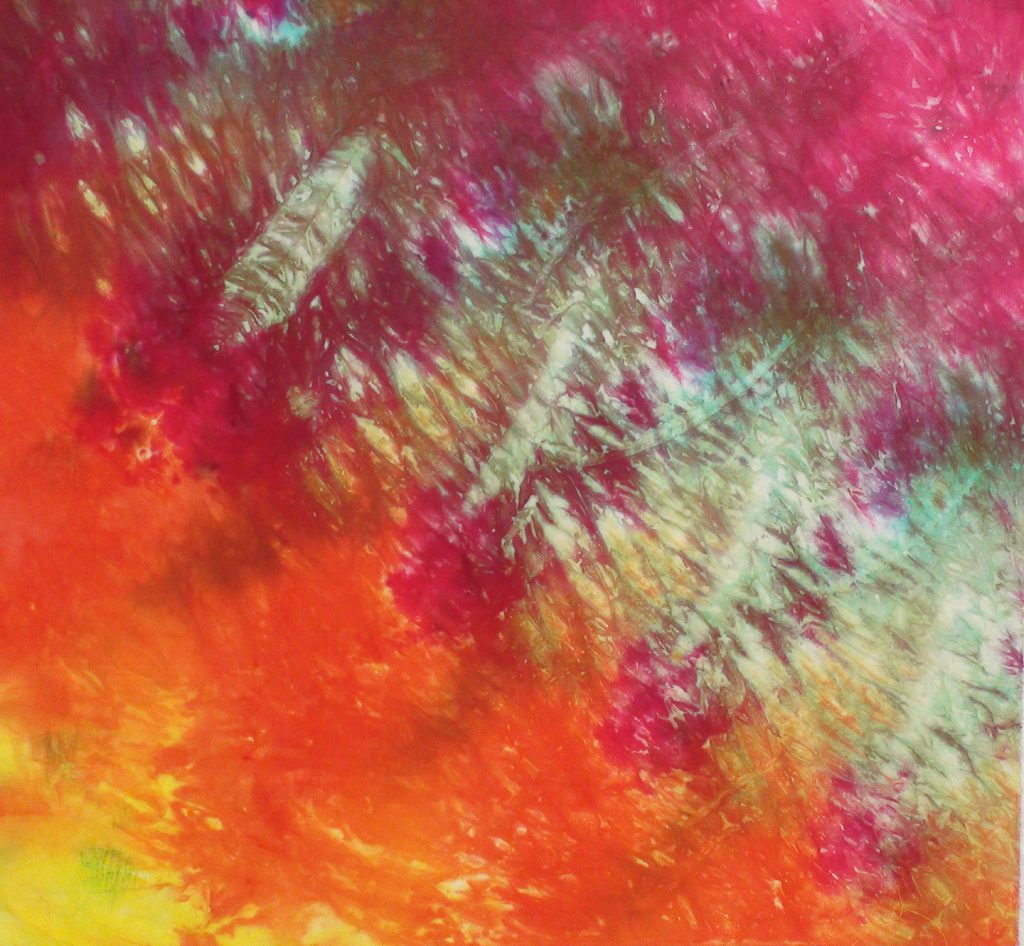 Have you made any pole wrapped fabric?
Next time I'll share at least one other painting on fabric techniques. Thanks for stopping by.