I mentioned in my previous post that I have been working on new painted fabric techniques. I'm sharing a one here, though for me it's not new because I accidentally made a piece of this fabric a long time ago. Below is a short video that demonstrates just how easy it is.
A couple things I should say – First, it is best to use darker paint to get the most obvious results. And, unless you have large hands or a large handed helper, this technique is really only for making small size pieces of fabric.
Next week I'll share another new technique and if time permits, an artwork using the two techniques.
Below is another piece of fabric I made using this crackle/crinkle technique. I used black paint and after I rinsed it, I had a sad feeling that it didn't work (see left side below). But I should have known better… Just a hot iron and the crackle appears, like magic! In this photo the right side has been press completely flat (except for the little crease on the right edge).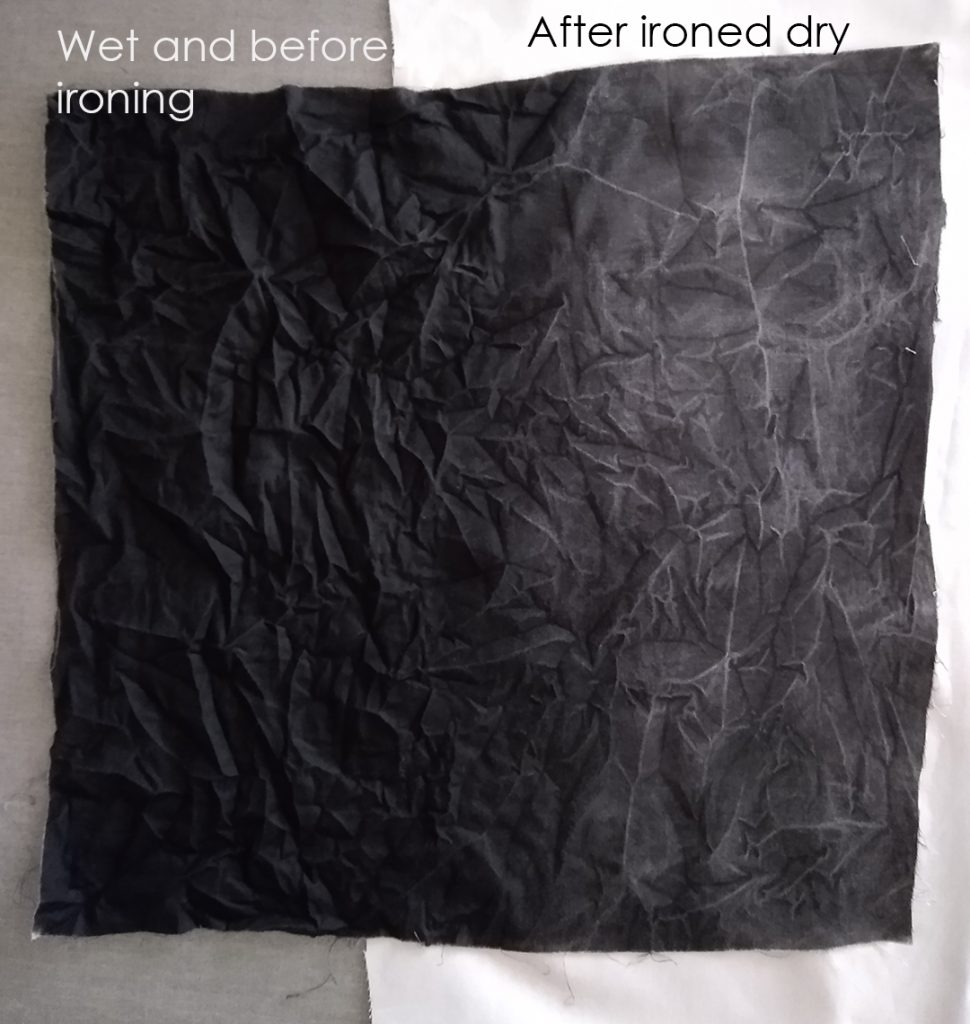 Below, the fabric front is on the left and the back on the right. Any brown color is just from bad lighting; the piece is nice dark charcoal gray. I like the fabric back as much as the front and now I see plaster walls, cave walls, or rocks… Note to self – Must try in brown.
I look forward to sharing more painted fabric pieces and hope you'll say tuned. Thanks for stopping by.