The Day of the Dead exhibit is over but I did get there to see it and the other four fantastic exhibit on display at Visions Art Museum (in partnership with New Americans Museum).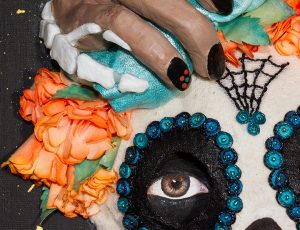 When I walked in the first thing I noticed was actually the piece next to mine, it was so unique, the look of texture was striking …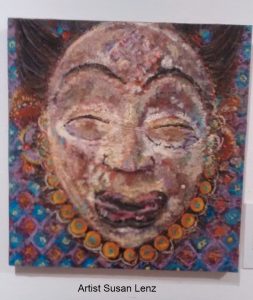 I was surprised to discover that it was by artist Susan Lenz, whose work I admire. Even though we've never met, we chatted a bit (via blog comments and PM) about entering, and she has given me permission to share it here. I'm sorry none of my pictures do it justice.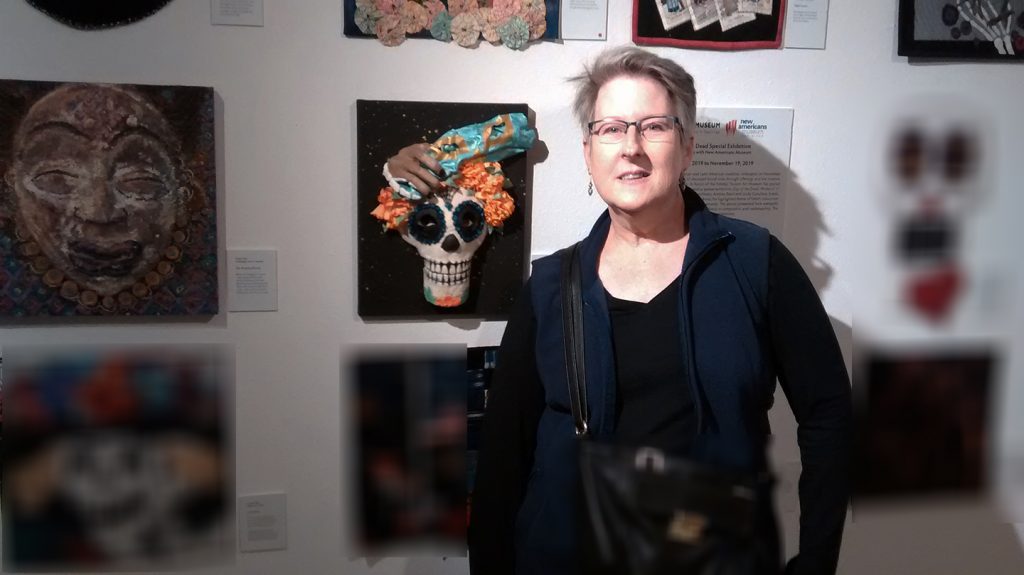 It is always exciting to have work exhibited and Visions Art Museum is a beautiful museum. It is feels intimate and inviting, and there are amazing and beautiful artist made one-of-a-kind gifts in their gift shop.
Next up – I'm teaching a fabric and fiber collage class at VAM in December!
Thanks for stopping by.