… for leaky roofs! We don't get a lot of rain here but when we do there are always surprises, but that's another story, I'll spare you.
Last post I mentioned Susan Lenz because we each had pieces in the Visions Art Museum Day of the Dead exhibit. Not too long ago I sent Susan some vintage pieces that came to me via VAM. She has already used them in one of her art quilt pieces. Not only a talented artist, Susan is a wonderful writer and story telling. If you haven't visited her blog, I would highly recommend it.
It's always the season for creating art whether there's rain, shine or snow! Yesterday I had the pleasure of teaching my Fabric and Fiber Collage class at VAM. The participants were a fun group and their collage pieces were inspiring to me! I seem to always learn something from the students. Here is a bit from the class…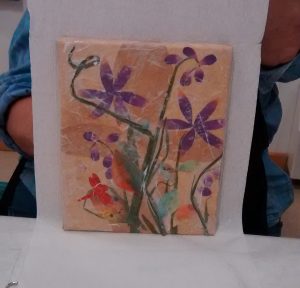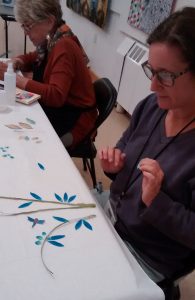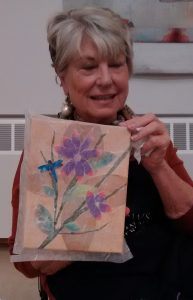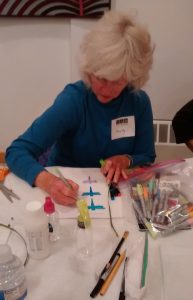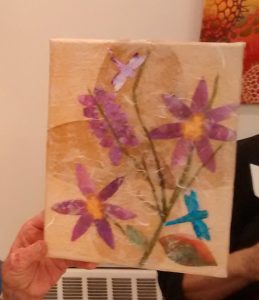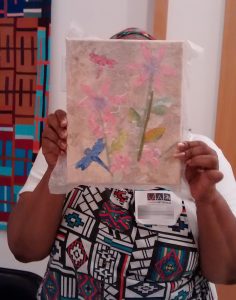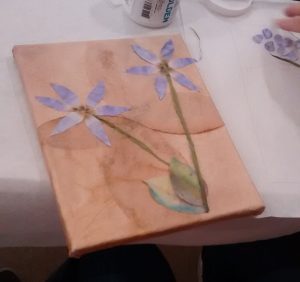 Teaching, the prep, and all, can be exhausting, but seeing results like these makes it worth it! Thank you to each of the participants.