Well, I was hoping to be able to share a finished piece but gravity changed my plan. I shared this gel plate printed, resisted background fabric with hearts on it ages ago.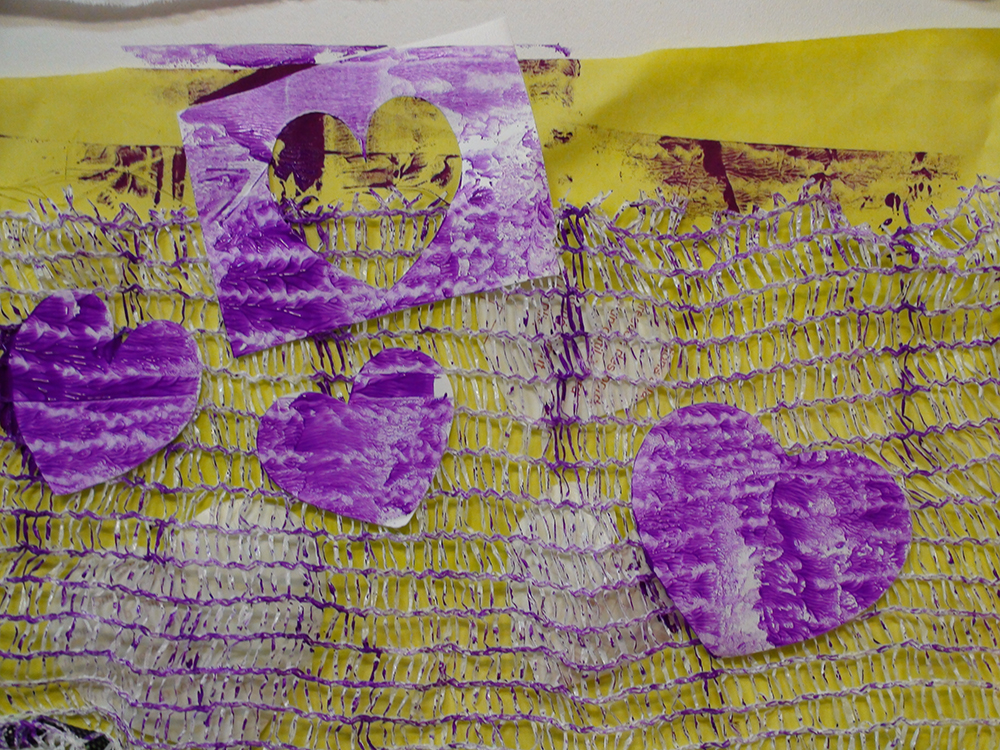 I can't even remember all that I did to achieve it but it involved freezer paper and a mesh produce bag. I don't use hearts much in my art and the fabric is questionable. But it did feels good to (start to) do something with a piece of fabric I just couldn't seem to part with. Here's my Grungy & Cute piece not quite finished. After adding some hand embroidery and hand quilting (I'm rusty), I'm starting to like it! I would have liked to have finished it but as I said…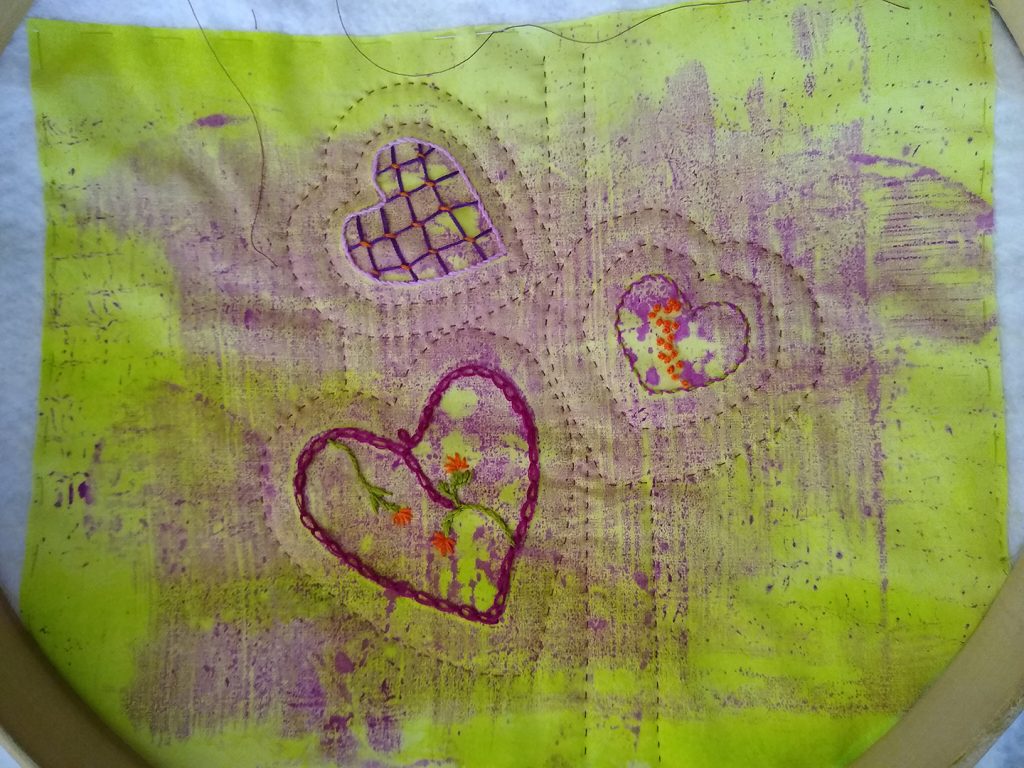 … gravity changed my plan… While taking a walk I tripped over a raised sidewalk and fell, on my nose and other body parts, fracturing my wrist in two places and my elbow. I'm not done seeing doctors and I'm not sure how it's going turn out. Thankfully it's not my dominant hand so we'll see what I may be able to do (Next month I'll show you what I attempted one handed and how it turned out).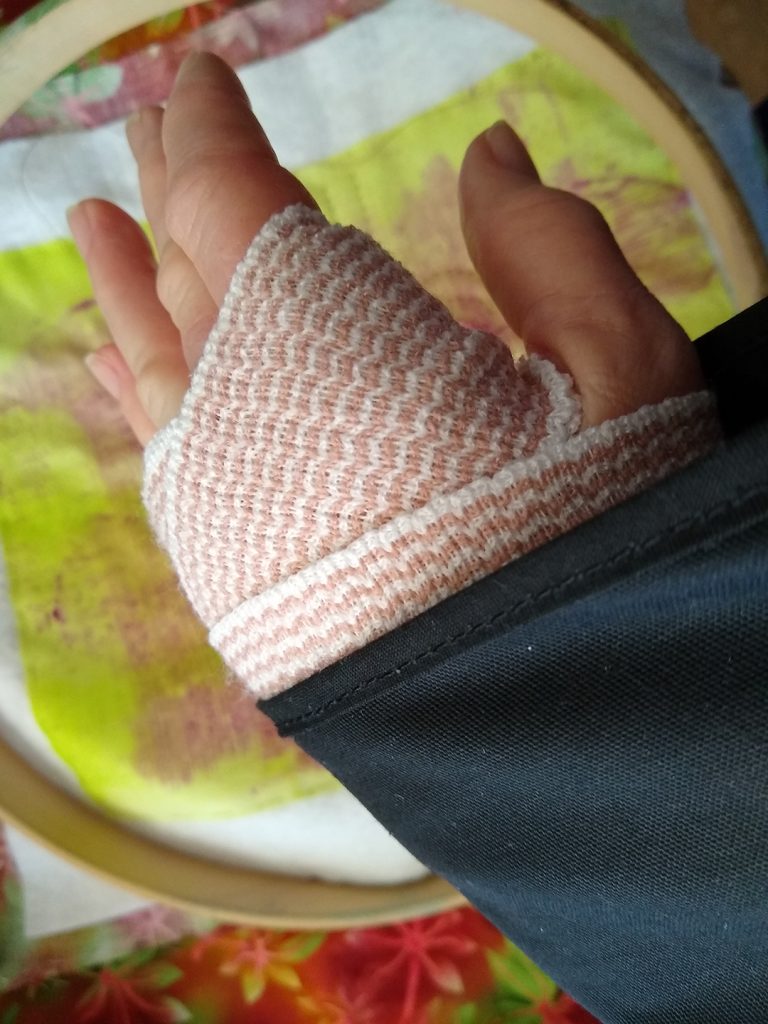 Thanks to those of you who entered the February giveaway by leaving a comment. If you haven't already, be sure to subscribe to get blog posts and giveaway notifications.
I'm happy to announce the winner for the Neocolor II fabric packet giveaway is Cari R. (please email your mailing address to fiberdesignsbyann@gmail.com and I'll send the fabric ASAP).