Now that I have discovered typing single handed (for me) is slower that slow, I'm going to make this as short as possible. The fabric pieces I'm sharing here were done with one hand, I do believe with two functioning hands I would have gotten better results. Some times it's just more about having fun!
As usual, the pieces may look different on each of our screens and in person. In keeping with my previous posts I made three additional Neocolor wax pastel exploration pieces. The purple piece is created the same way the gray wrinkled piece was. See the captions for some of what I did for each piece. Photos on the right are the dry and pressed flat pieces.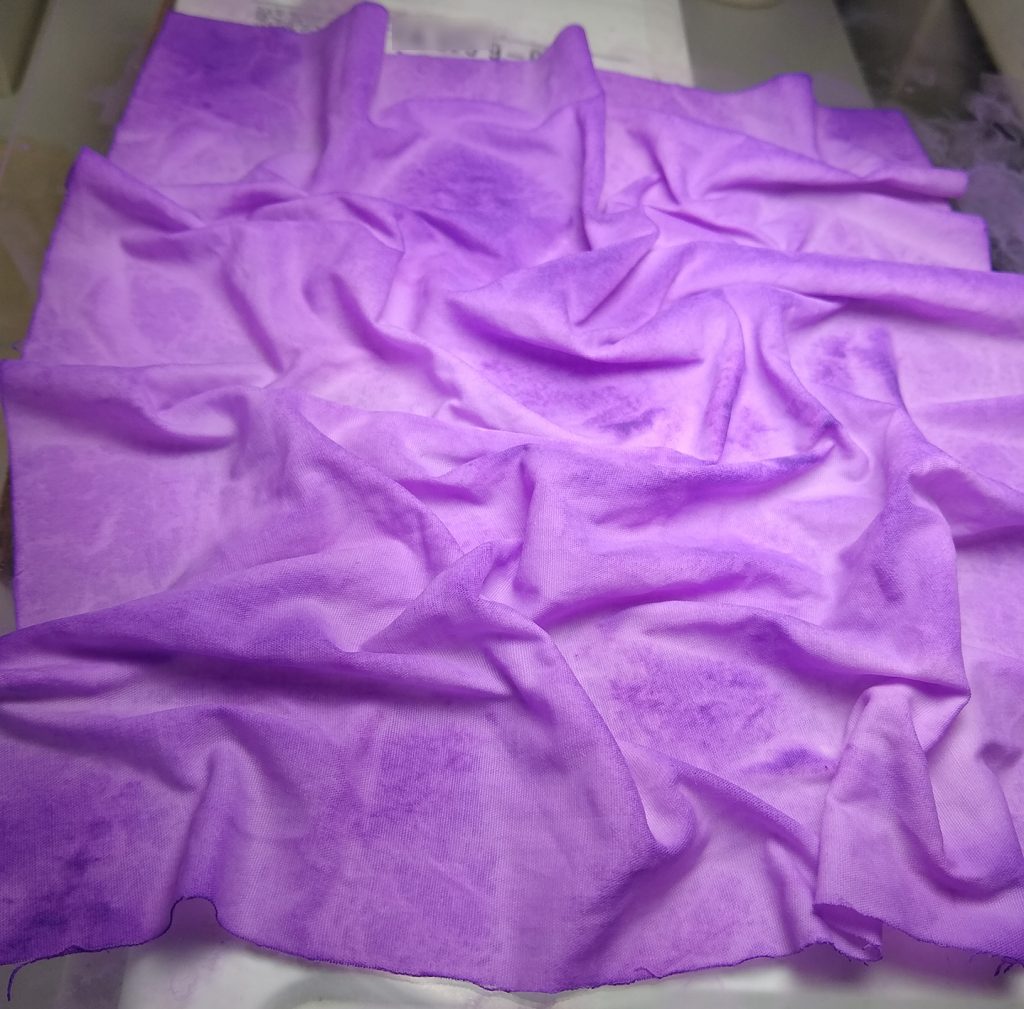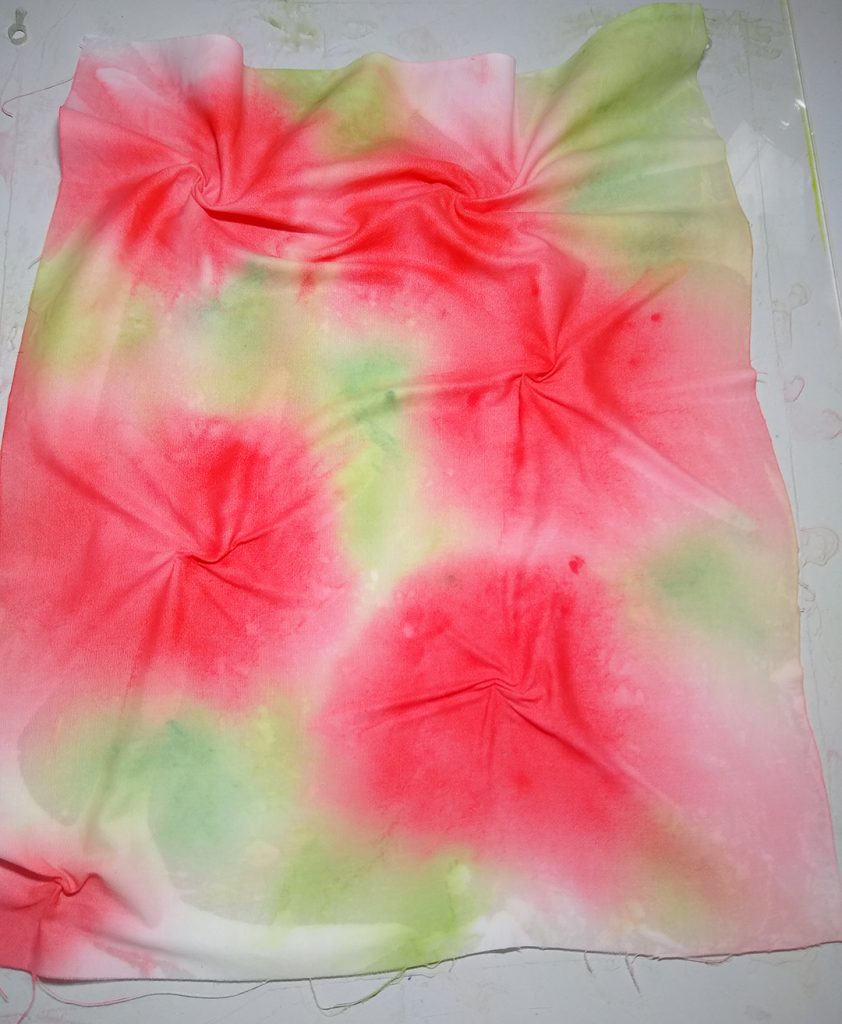 For the above – I colored plexi with blue wax pastel and then orange cross-hatch, laid wet fabric on top, gently smoothed, and left flat to dry. I was going for a plaid look but my daughter says it looks like reflections in the water – I agree and really like this finish.
For the landscape i drew a simple landscape on plexi and laid wet fabric on top, smoothing with my hand until all pastel met with the fabric. Pulled the bottom of the fabric to make some ripples and pulled some down from the top for clouds.
If you color any fabric with Neocolor II wax pastels, I'd love to hear/read about and see your artwork.