Some of you know that I'm a quite a fan of Caran D' Ache Neocolor II water-soluble wax pastels. If you've taken my leaf painting class you may already know how fun these wax pastels are to use on fabric. I have used them in some of my videos and lessons.
Recently I played around and made a few pieces of fabric. I have to add that even though we get an average 266 sunny days a year here, I picks a gray day to color these fabrics. I mention that because had I been able to set the pieces in the sun I would have gotten different results; drying faster, maybe lighter finishes, better sunprint type results, and more pieces of fabric. Still, it was a lot of fun and for the most part I'm pleased with the results.
I'll be giving these pieces away (one fabric packet) in a random sweepstakes drawing – See below for entry information.
I'm working on top of a piece of plexi-glass (acrylic sheet) so I have a hard, slick surface that I can move around as needed. Actually pieces may look slightly different in person and they are approximately 11 inches on the shortest side. Please excuse any light glare.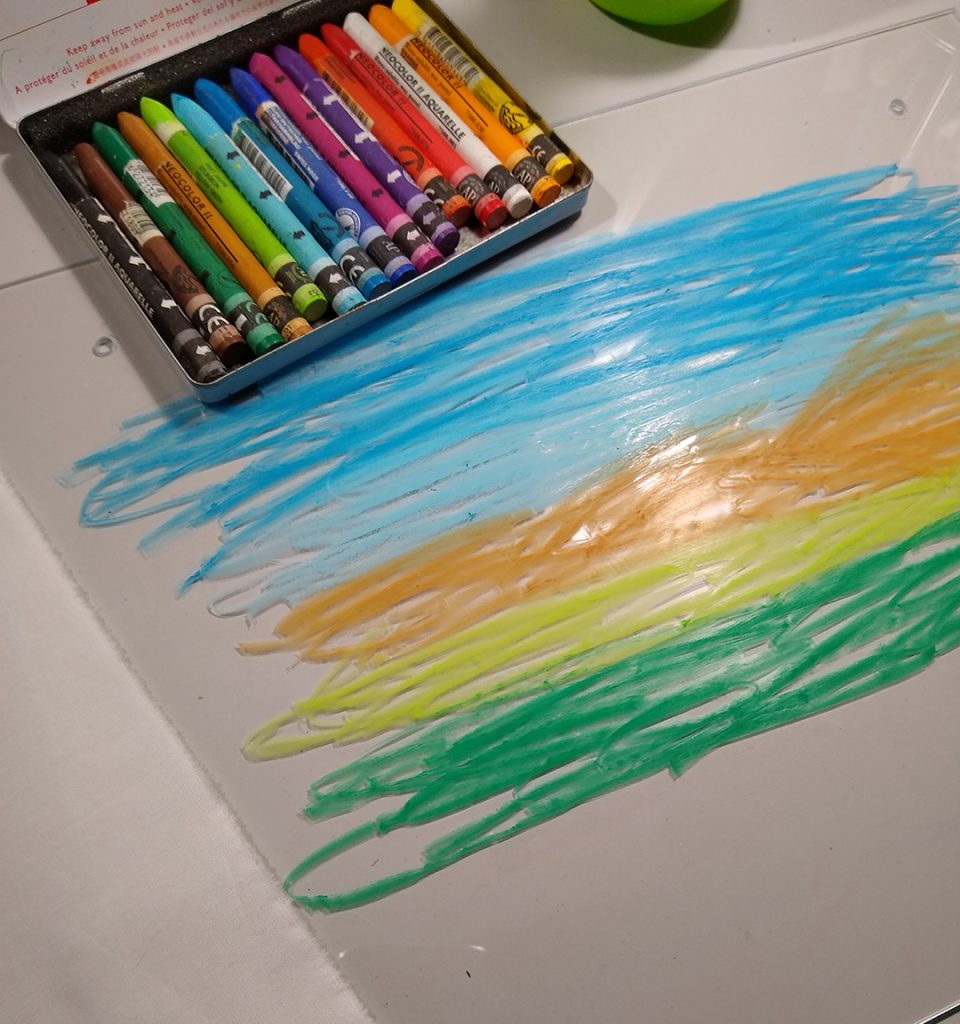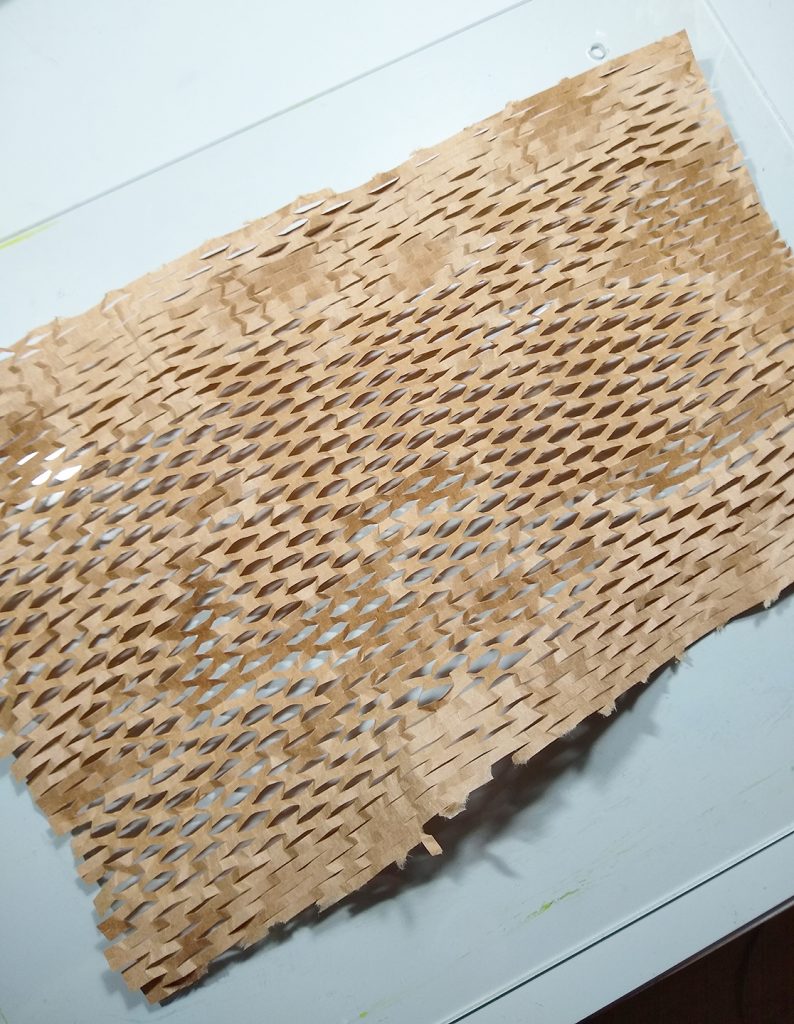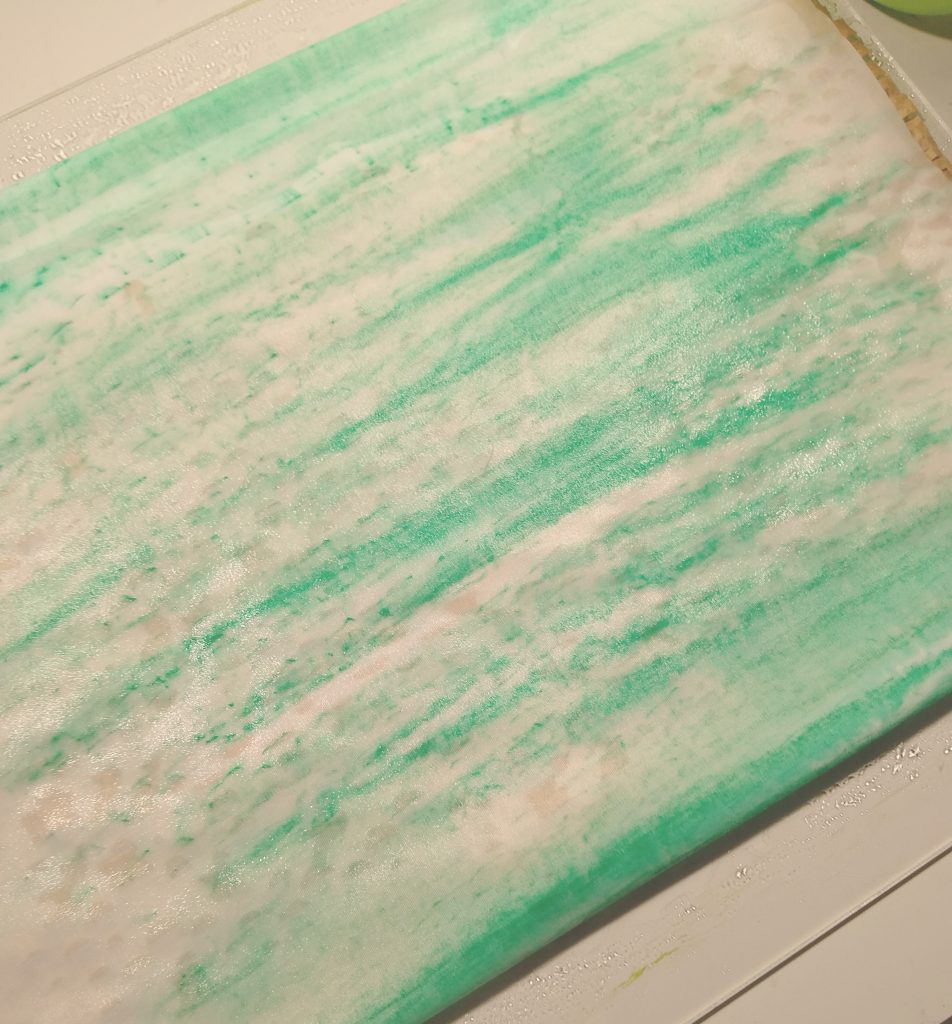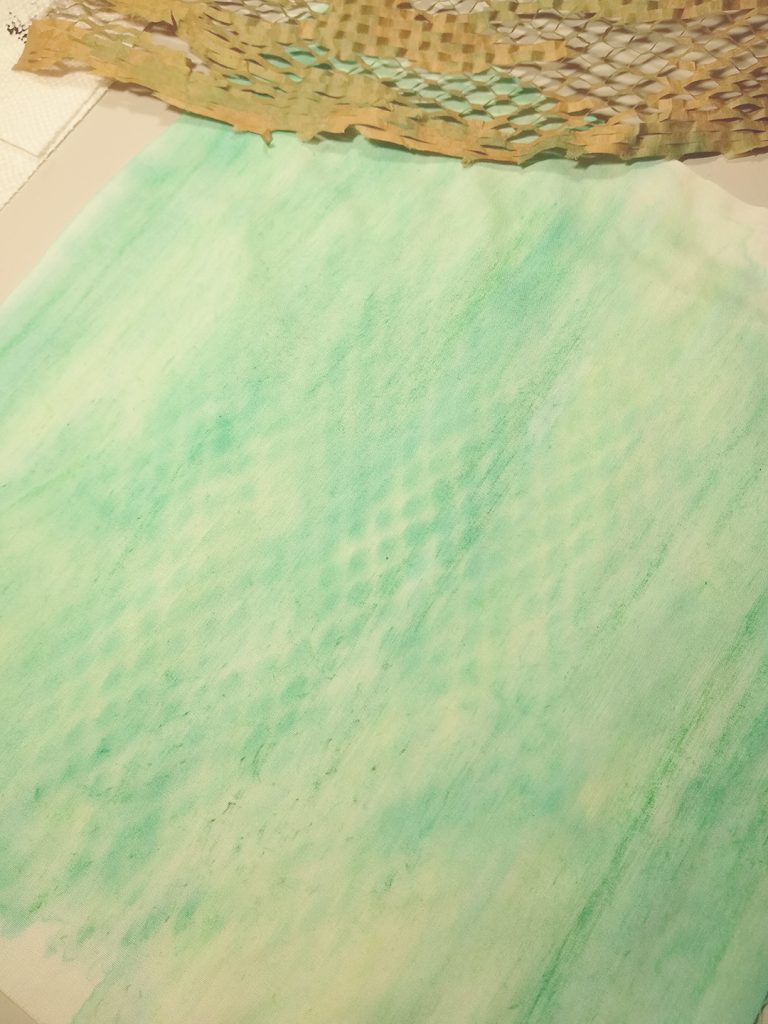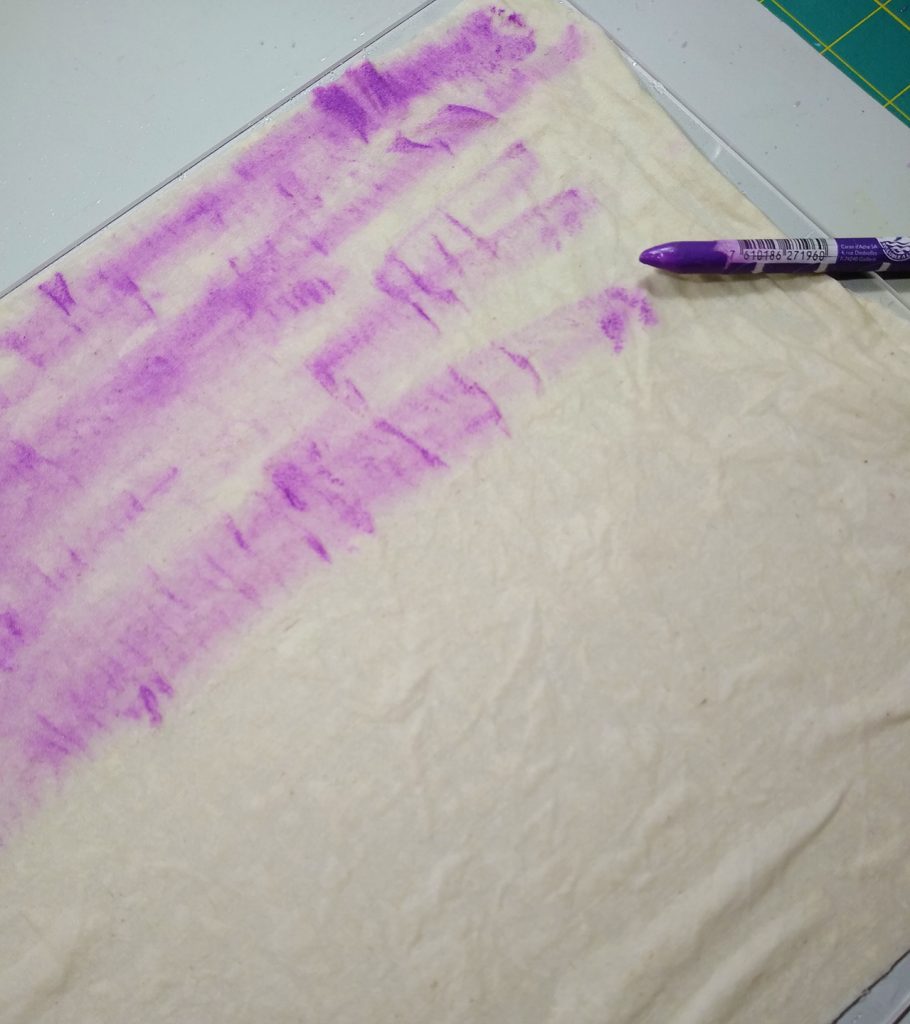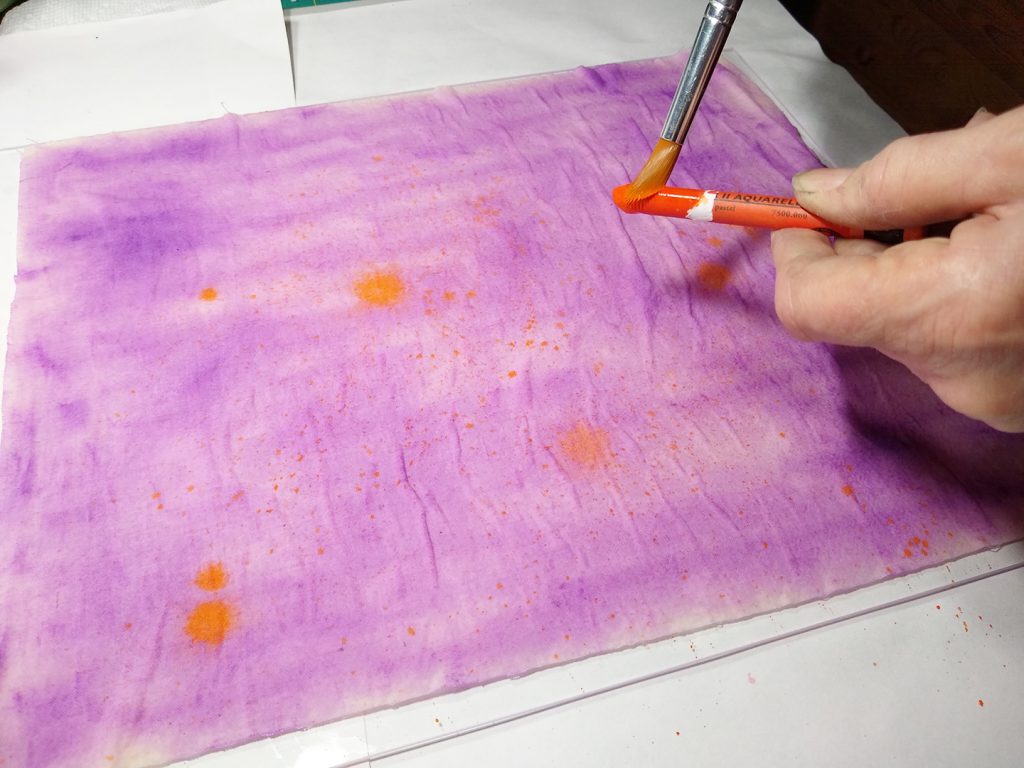 This is my favorite result but sadly the finished photo isn't very good…
I can think of many ways to use these little fabric pieces and I'm sure you can too.
Sweepstakes/giveaway begins February 10, 2021 and ends at 9pm (Pacific Time) February 16, 2021.
To enter: You must live in the US only (no international entries). One entry per person. Leave a comment stating that you would like to win the fabric packet and include your first and last name (or last initial).
On February 16, 2021, I'll use a random drawer and announce the winner on my next blog post. Winner will email me their mailing information and I will mail the fabric packet ASAP. If I don't hear from the winner within five days of drawing date, I will run another random draw.
Thanks for stopping by and good luck!