This month has flown by and I hope it's not because at the end I'll be a year older, haha!
I taught a fun painted leaves class early in the month. My Unmasking the Soul piece is hanging at VAM but I haven't made it there yet. On the 12th I gave a presentation to a local quilt guild. I always seem to forget to have someone take photos with my camera.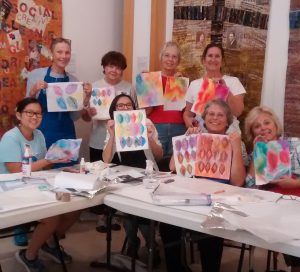 Then I spend about a week and a half recovering from mosquito bites on both of my feet, my face, and arm. So I couldn't wear shoes which meant instead of walking I worked on the project series I mentioned in my previous post (which I meant to post a week ago!).
I finished my little melted felt cups project. It's a four part series and different from what I usually do, as it's more a craft type project but it was fun and uses different fiber art and techniques. Who knows, I may even add these to an art quilt some day.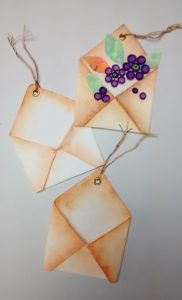 The series starts with the felt cups in part one, then part two is how to make the fabric envelope, part three is adding beads to the felt cups, and part four it painting leaves and applying the elements to the envelopes.
If you do watch the series and enjoy it, I hope you will give it a thumbs up, subscribe, and tap the bell there for new videos.
Thank you, I truly appreciate you stopping by.