Funny how things get pushed to the back burner or taken off the heat altogether.
A short time ago someone commented on my Fabric Painted Landscape in a Hoop video that I posted in 2018.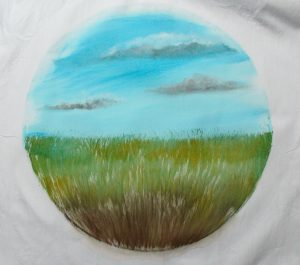 As I was looking through files to find some information about that video I found several clips I hadn't remembered filming. They were of the machine quilting, thread play, and How-to for cutting the two tiny quilts out of the fabric.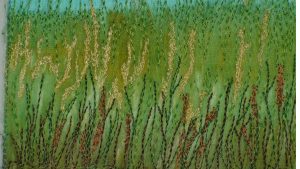 So I'm editing the clips for the part 2 video now but it is taking some time (You may remember that my editor moved out, though he may still come to my rescue on this one!). Anyway, here are the finished tiny quilts.
Thanks for stopping by. I'll post the part 2 video shortly.