I'm happy to be out of my cast but recovery is going slowly with little arting going on. I have more drawer treasures to share, I only wish I could remember how I actually made many of the pieces I have rediscovered.
These are pieces that have been stamped using leaves and other objects. I need to move my wrist around some so after finding this old ivy print I embroidered a simple bird on a branch. It was a very quick and doable project for me right now but I may add more to it later.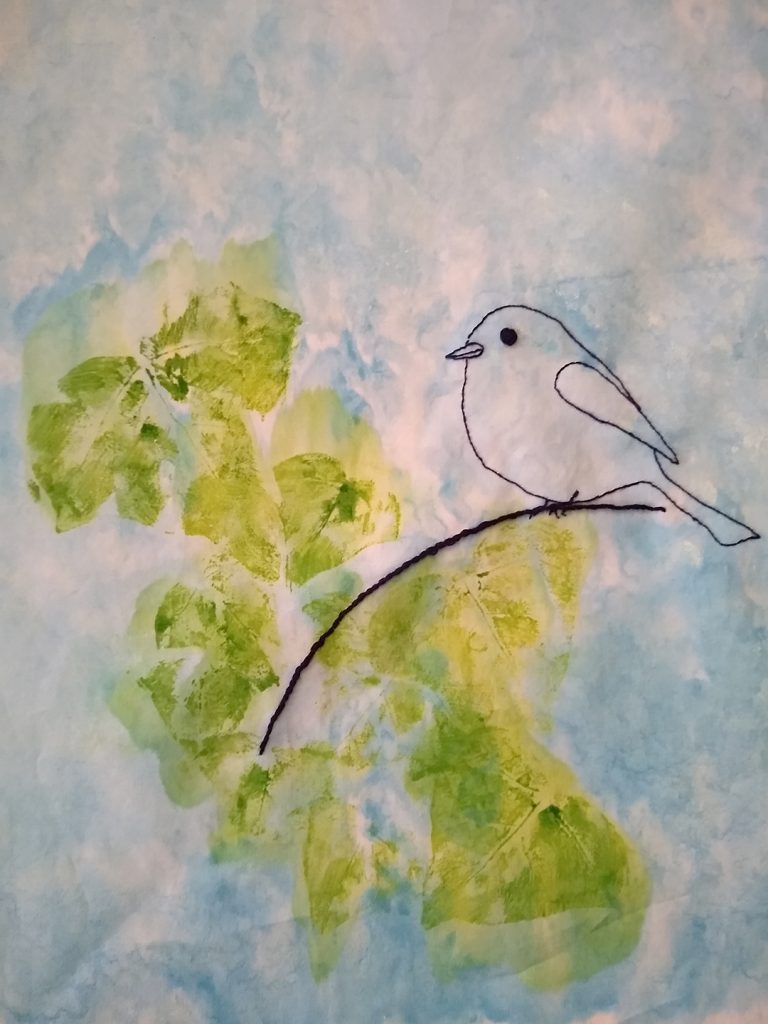 This is a print I made ages ago using leaves from our Sienna Sunrise Nandina. It has one of my favorite leaves to use in art; they work great not just for stamping but for rubbings, and gel printing. There is what looks like a jellybean or small rock in the lower right area and I love that it has a shadow and dots on it that weren't intentionally made. Sadly, I have no idea how I achieved that. The gold rectangles with thin ridges were stamped using a piece of composite decking board.
Below are two areas of a hand painted fabric with an underwater feel, I like it so much I can't bring myself to do anything with. Stamped using a natural sponge, my recollection is that the turquoise color was stamped on wet fabric with a wet sponge and the sponge wasn't as wet for the darker color.
This final piece is Fallen, one of my/our Photograph on Fiber series pieces. The leaf photo was taken by my son, who would say it's nothing special, but it was fun to stamp, paint, and quilt the background fabric.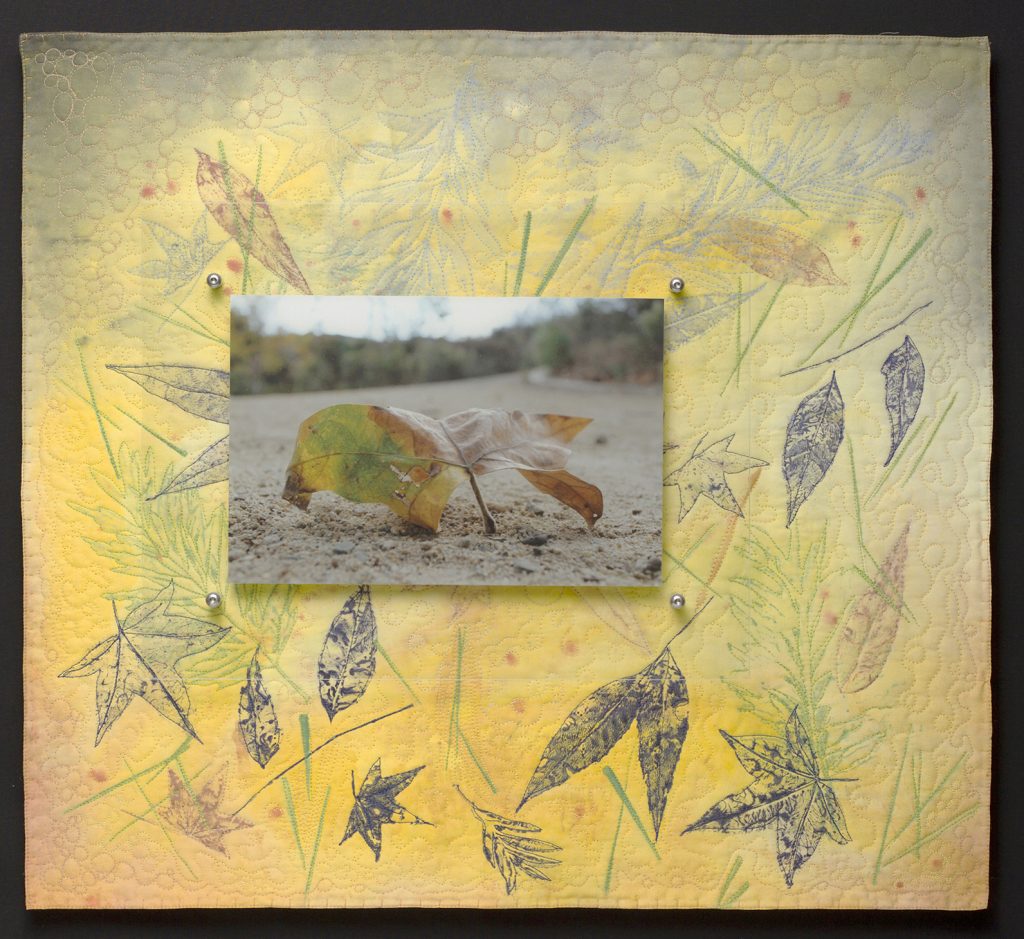 I'm trying to schedule my vaccination so I'm not sure what shape I'll be in but I plan to announce a painted fabric giveaway next week.
Thanks for stopping by and stay safe.