In the past when I presented live lectures to quilt guilds, one of the talks was about making the quilt more our own. We often use one main fabric to help select the other fabrics in a quilt, this is a twist on that. During my recovery ironing is not happening so please excuse any wrinkles.
Here are some examples of commercial fabrics with easy additions.
Above is a pretty floral fabric and nice black on white. With the addition of a stamp the black/white becomes a coordinating fabric and there's more to quilt around.
The stamp was made by cutting thin craft foam into leaf shapes and gluing them onto scraps of Lauan (Sometimes I use Masonite and even cut-up sturdy box cardboard for stamp base and handle). Then I scored down the center of the leaves for added interest. Next I placed the fabric on a slightly cushy surface. Using a makeup type sponge, I applied craft acrylic paint onto the leaves, then stamped the leaves onto the fabric.
Another floral fabric needed something more vibrant so I used my Sharpie Stained markers. So simple and fun. Notice on the right side, even the addition of just a few orange dots make this fabric more lively.
Sometimes the fabric combinations are unexpected.
Jacquard Textile Color in apple green and a paint brush made specifically for applying paint to fabric.
Here the gingham inspired the squares for the stamp which was made using a thick craft foam. The paint is Jacquard Textile Color in Fluorescent Yellow.
Another floral fabric and a three leaf stamp on gingham.
Below, this beautiful jewel tone design on black fabric has so much potential, both with coordinating and customizing. The blue coordinating fabric inspired this next stamp and I love the look on the polka-dot fabric.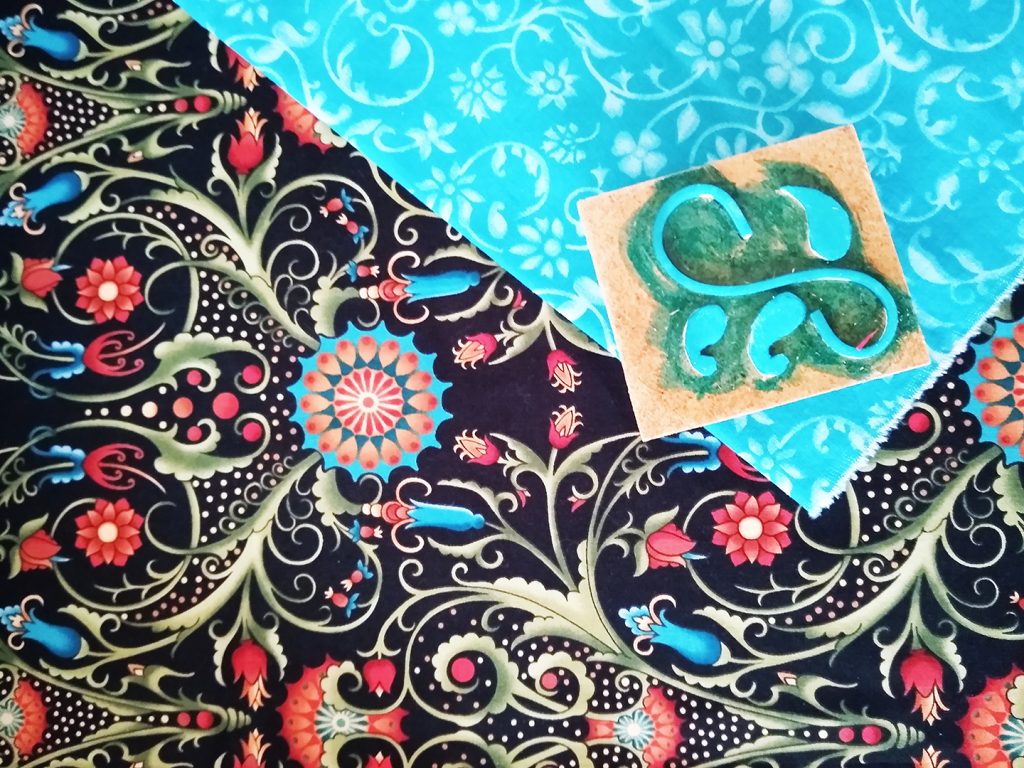 The last and simplest idea… To softens the dark/jewel tone fabric I pulled in a cream floral and used craft acrylic paint and a new flat pencil eraser.
The orange dots added just enough kick of color to make the subtle fabric work better with the darker.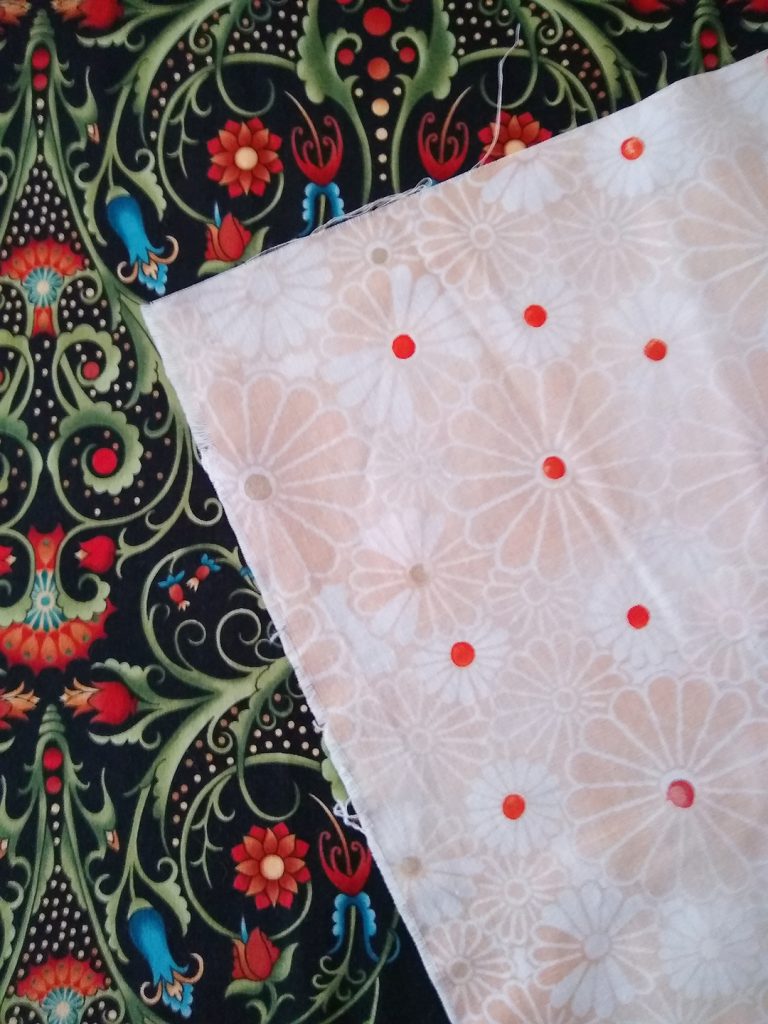 As I revisit these pieces it really gets my creative juices flowing. I hope these examples sparked some ideas in you.