This is a reminder that I'll hold the random draw, then post the winner for my painted tree fabric in next weeks post.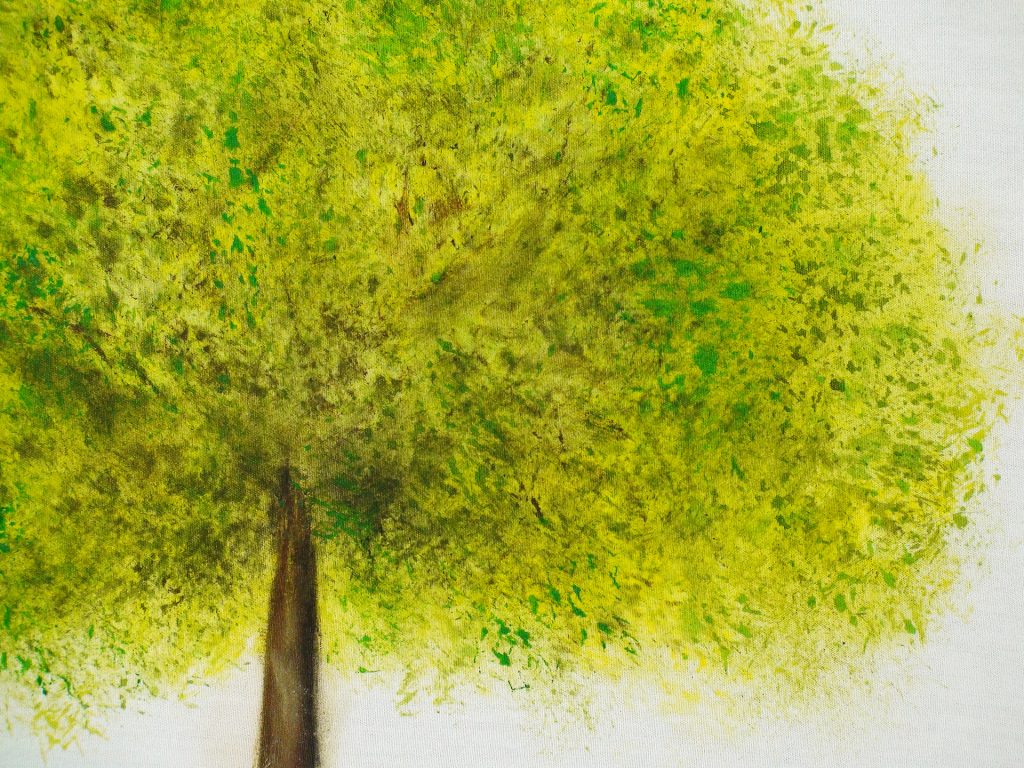 I wasn't sure how hand embroidering would go but thanks to my hoop stand I was able to finish the piece I wrote about here. I used three strands of black floss and as I stitched I remembered that although this fine cotton is a great surface to paint on, it's not as much fun to hand embroider. But it was a good hand and thumb exercise and I think the background fabric has been redeemed!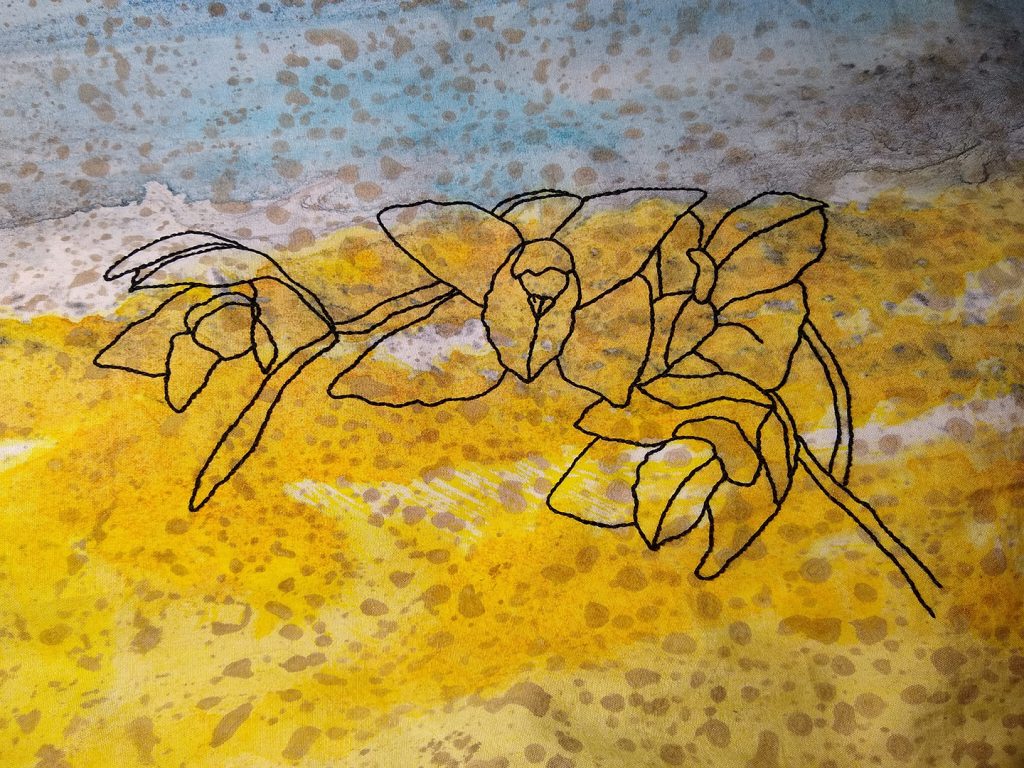 Right now I'm working on a challenge piece that I'm only sharing a sneak peek of. It's small with simple raw edge applique. Once again one of my drawer treasure fabrics has been given new life in a new little floral art quilt. The fabric was this tree trunk…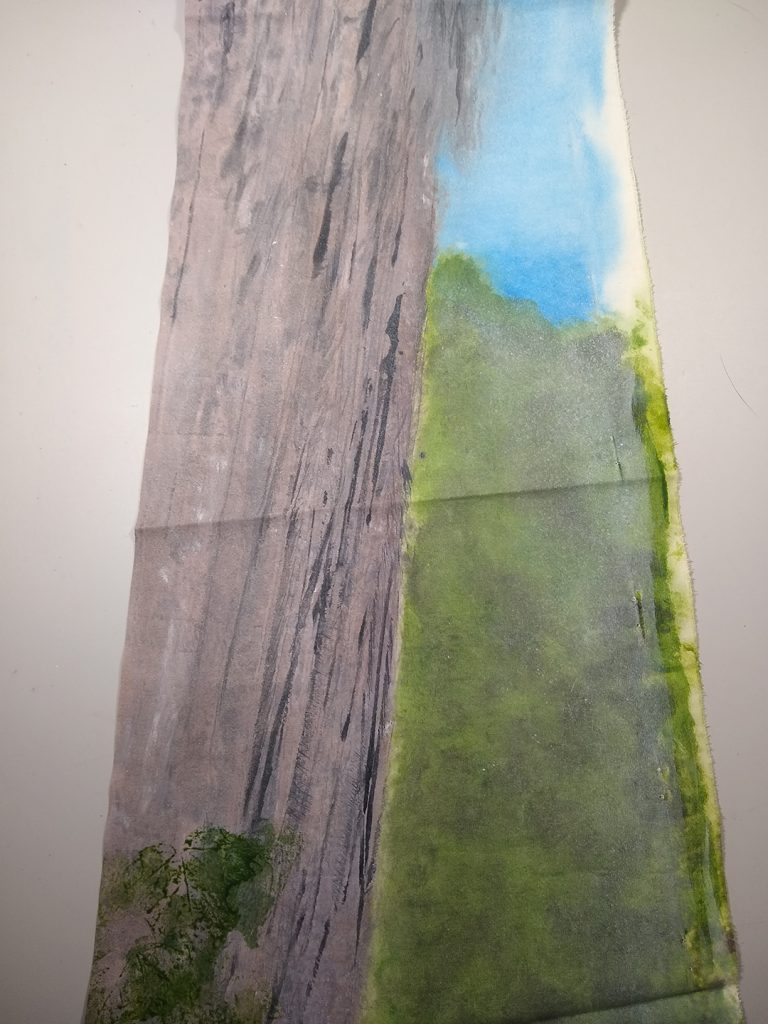 I think I painted it when I began working on this Photograph on Fiber series piece. Bark is one of those elements I love painting or at least attempting to paint. It seems to me many other fiber and mixed media artists are as intrigued with tree trunks and bark as I am.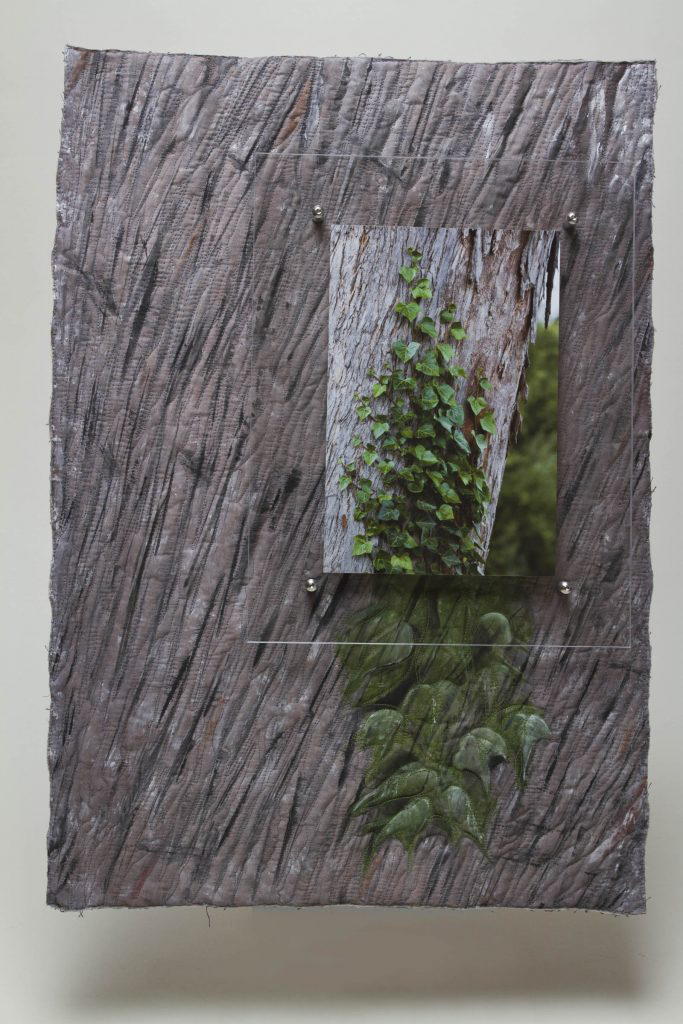 I finally cut the trunk fabric up and I've used it for the table top in the small floral art quilt. I over painted it with a bit of yellow ochre and orange because the gray was too blah and that also pulled some of the flower colors in.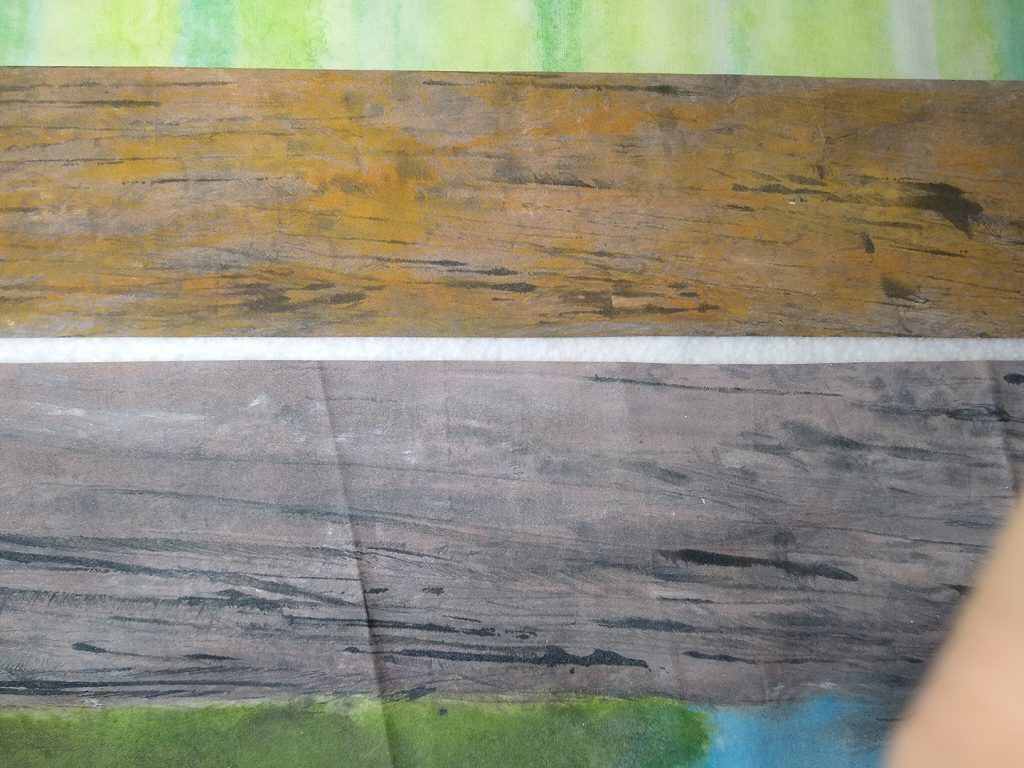 All hand painted or dyed fabrics, this wip will be free motion quilted, I'll add some words, and a (surprising) vessel to hold the arrangement. There is a deadline so we'll see if I actually get it finished in time.