One reason my giveaways came about was because I discovered many things I made that had been stashed way. This fabric is a piece I discovered in the dig.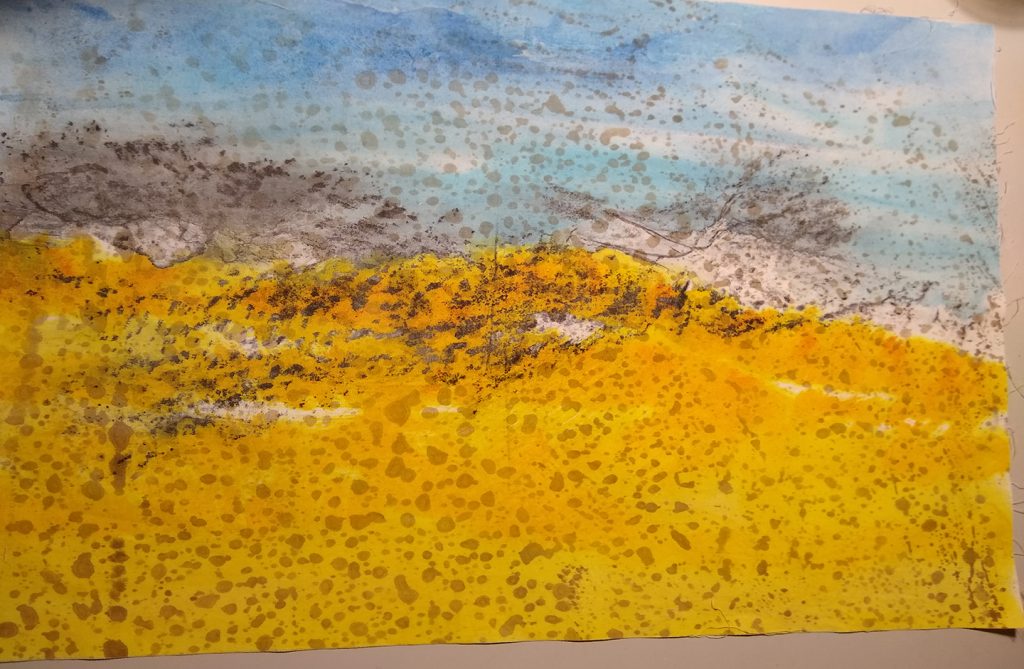 I have no idea what I was thinking! The blue and the yellow look like one of my painted sky fabrics and I think I must have set the dry fabric down on a piece of plastic tarp that had small brown puddles on it. Then for some reason I did a rubbing with a black Neocolor ll wax pastel. Looking at it here it looks like a swarm of bees, LOL.
I hot iron, pressed it to remove as much pastel as possible and scrubbed it in hot water with a little laundry detergent, figuring I had nothing to lose. Then pressed it dry, the above photo is that result. Then I flipped it over to see the softer side.
The spots made me think of bananas, giraffes, and spotted orchids. We have an orchid blooming on our front porch right now so that became my inspiration.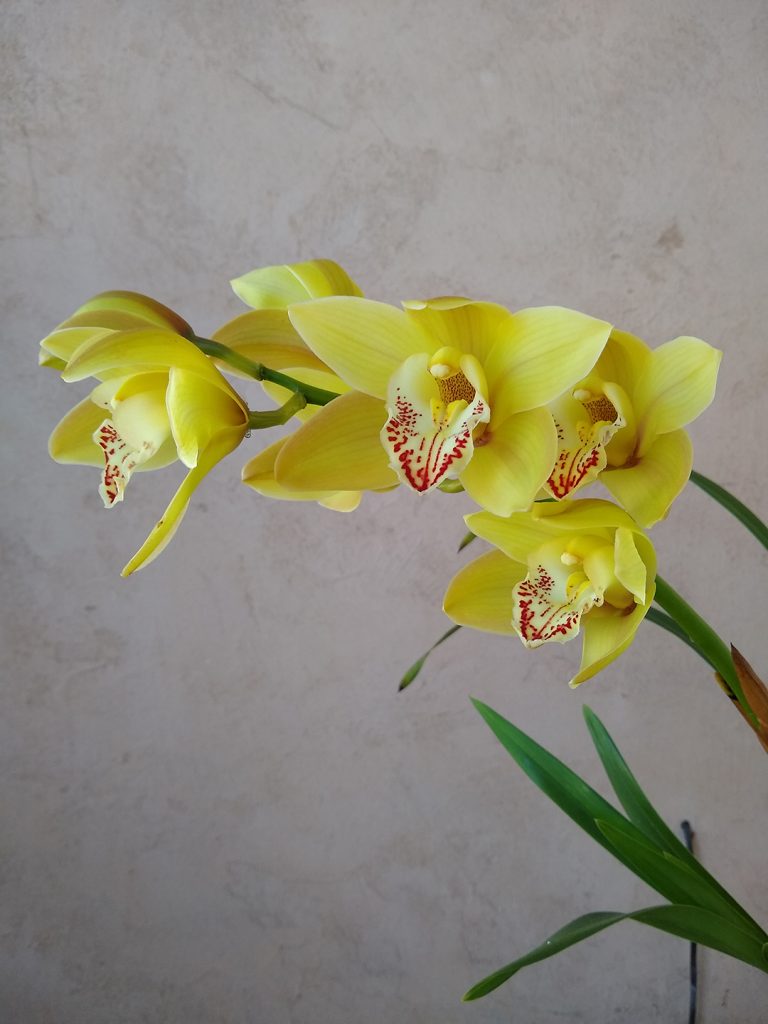 I drew a very rough (aka not at all accurate) drawing and traced it onto the back/soft side of the fabric. I'm going to use a simple embroidery stitch and probably black floss as soon as I'm able.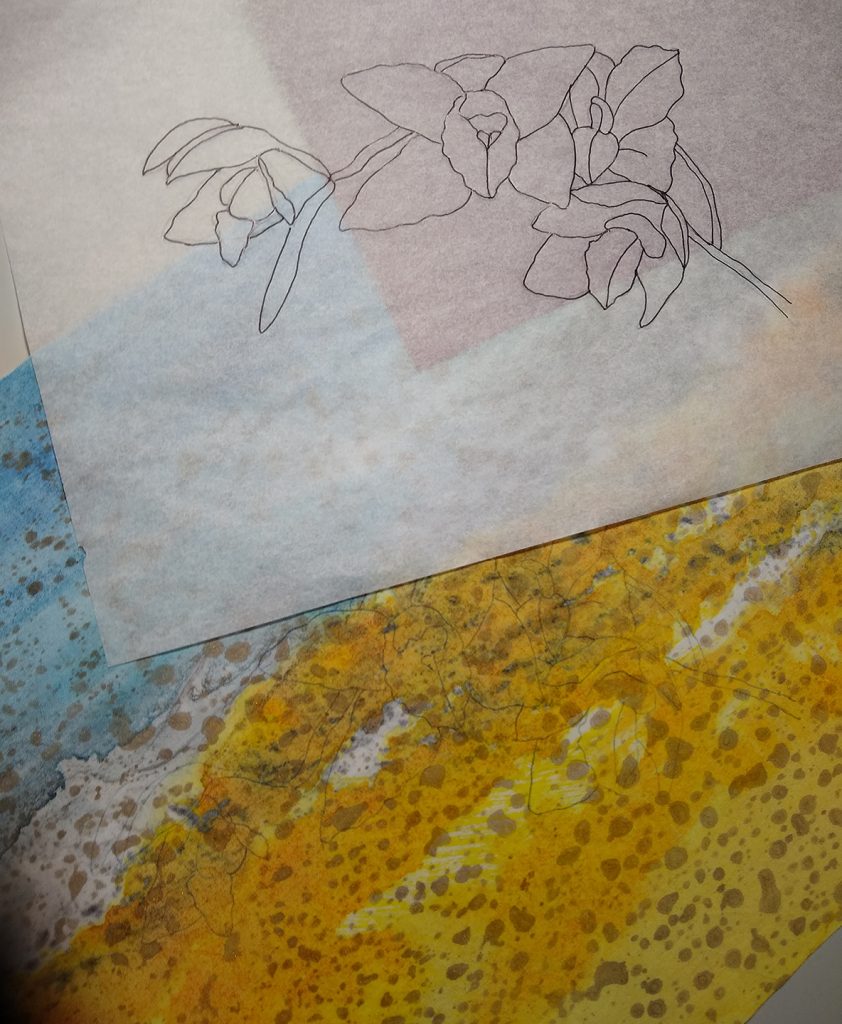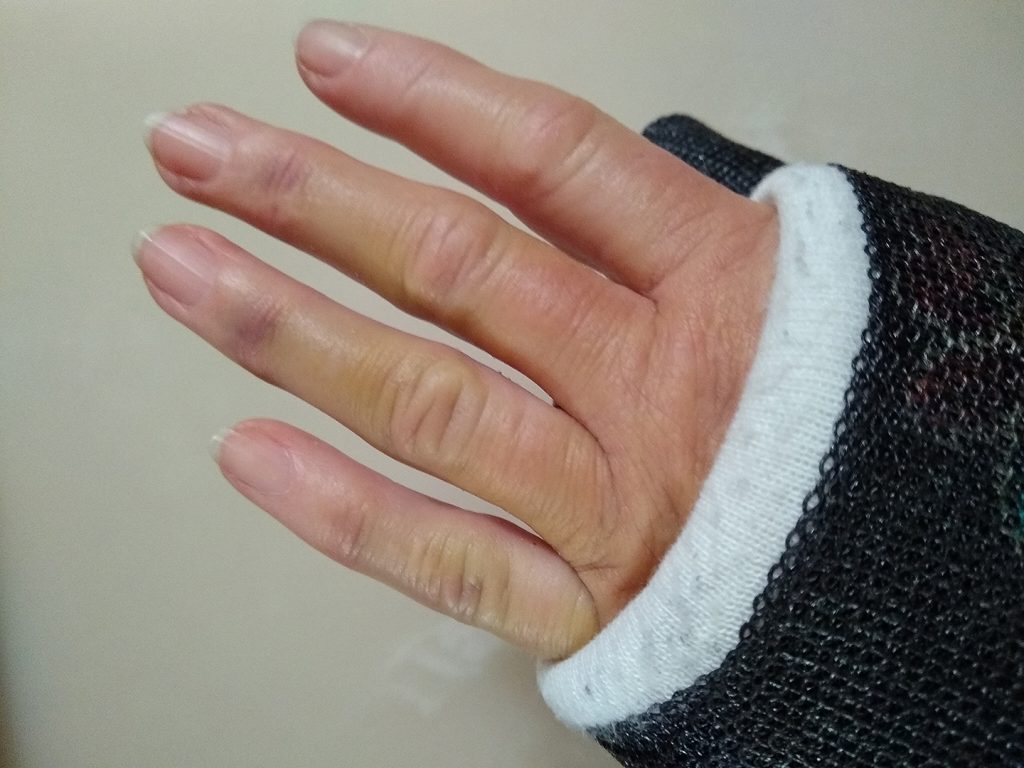 This is, of course, the not yet able part. I get more x-rays later this week and trade this black one in for a new model.
Thanks to all who entered the hexagon patches giveaway, there were eleven entrants.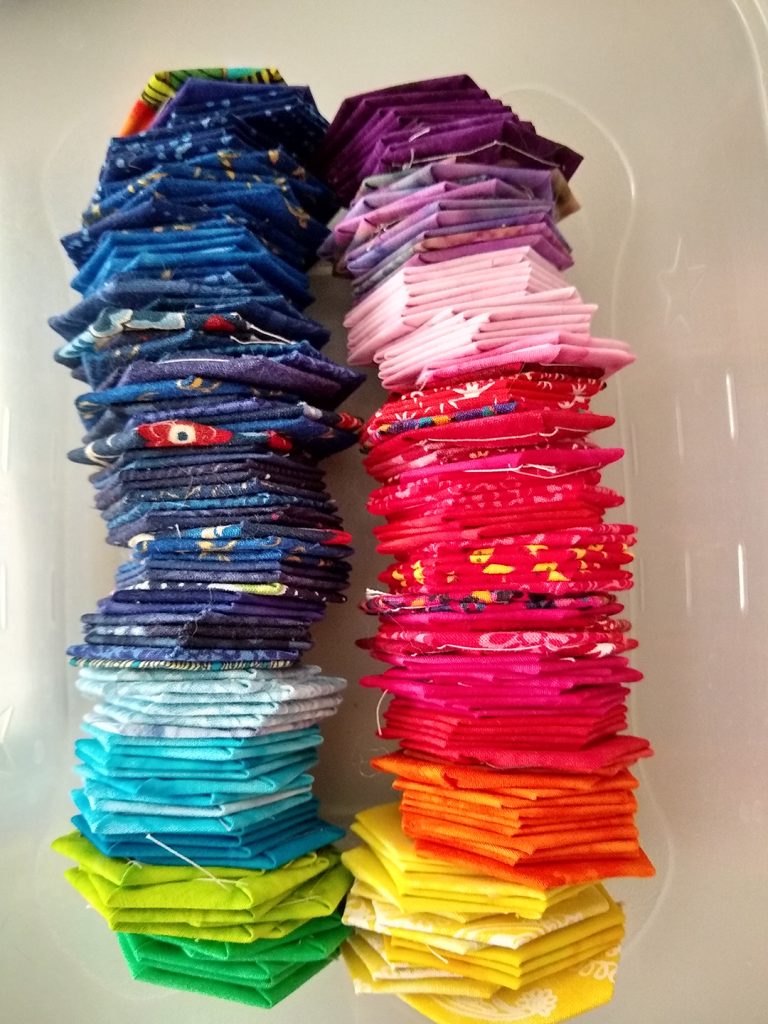 And the winner is – Jodi Chrisman. Please email your mailing information to me at fiberdesignsbyann@gmail and I'll send the box ASAP.
I'm hoping to have some sort of a painted fabric giveaway/s next month. Please subscribe to get notifications.