I was looking through my art supplies and discovered an old box of watercolor tube paints that may have been my dad's or maybe mine from high school!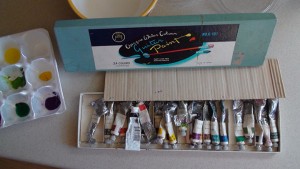 They were pretty far gone, seeing as they were made sometime between the 1960s to 70s, but I managed to get some out of the tubes and decided to paint a little painting. It has been a really long time since I painted watercolor on paper and I'm rusty to say the least. It is very different from painting on fabric, which is more my thing but I'm happy with the painting. I think I may try to work it into a printed fabric design.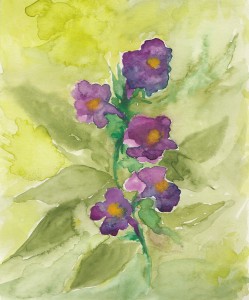 Now my creative juices are flowing and I'm ready to water down my textile paints and paint a watercolor on fabric… Looking at that painting makes me want to layer it and add detail using thread play and quilting. Would you rather paint on paper or fabric?