I'm looking forward to sharing the photograph and fiber/fabric pieces, that other artists have given me permission to share, in an upcoming blog post. For now I'll give you a little look in to the piece I'm working on for that blog post. I'm not going to show it with the photograph until the piece is finished.
After a good bit of time examining the photograph that will be a part of this piece I decided the direction I'd take my design.
I started by painting a sky using Jacquard Textile Colors (JTC).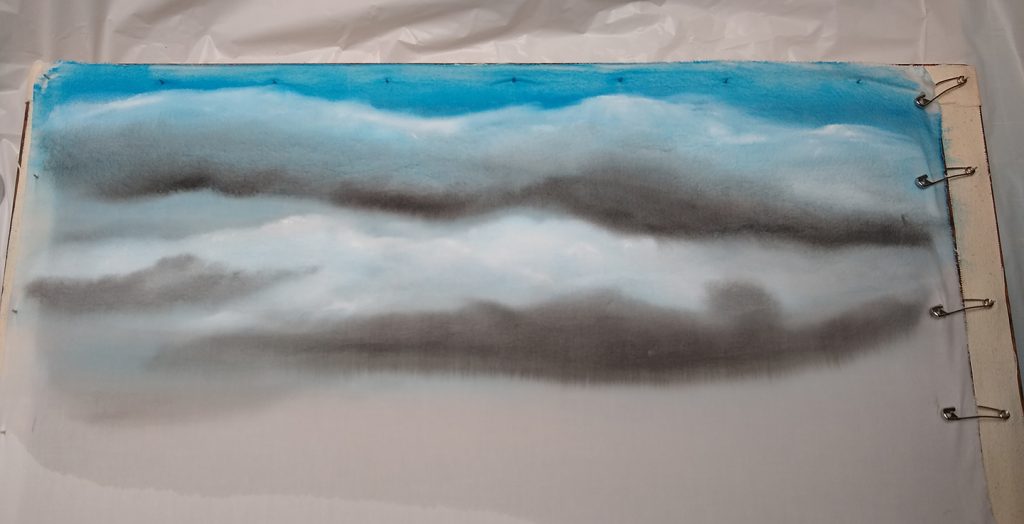 I painted a woodsy hillside using JTC and used NeoColor ll wax pastels for the lower half. I pulled off some silk threads from a piece of raw silk fabric to audition where I might add tree trunks. If this had been a collage without stitching I would have glued those silk threads using gel medium. I really liked how they looked.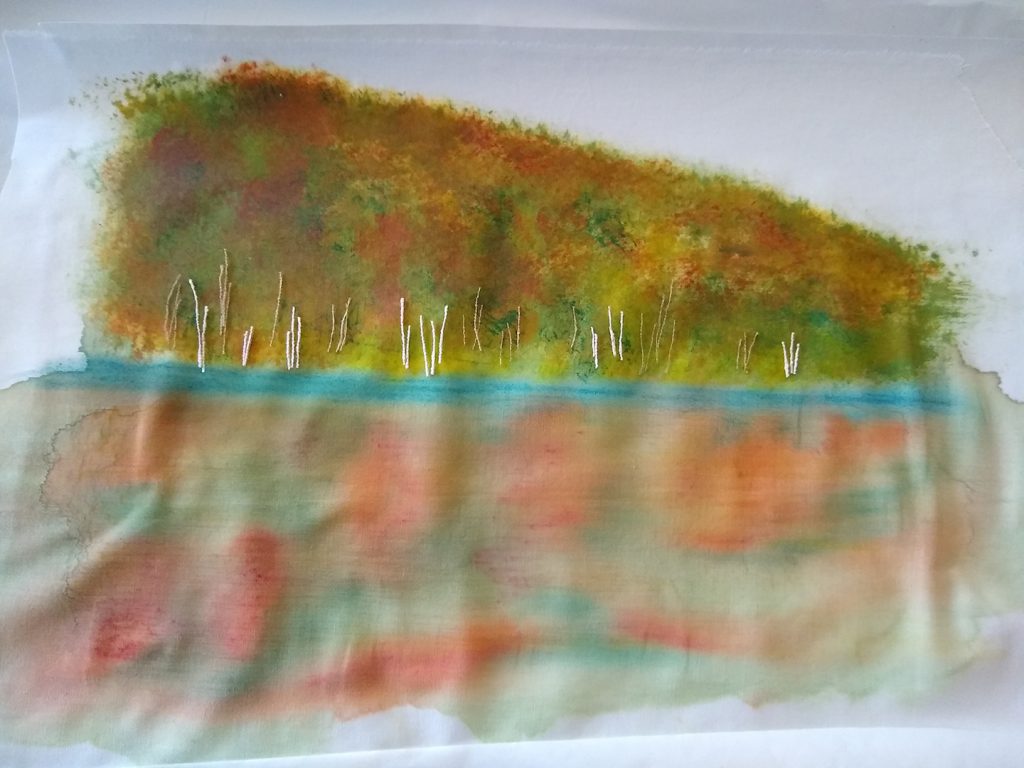 A rough layout…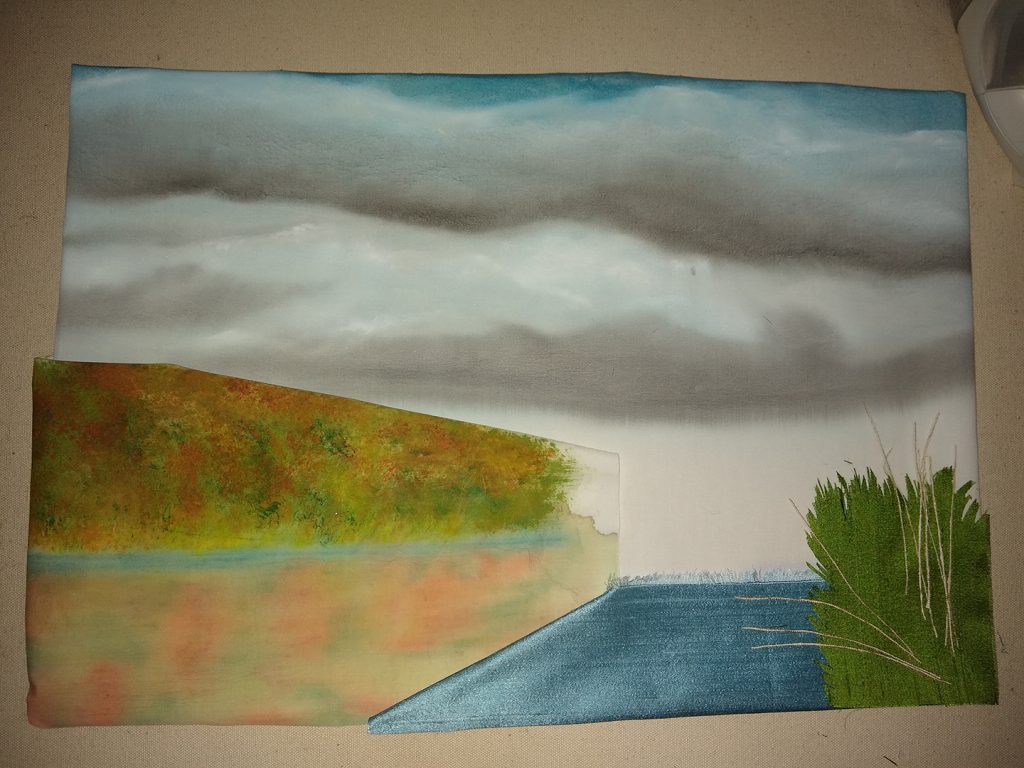 I embroidered knots. First I pulled threads from a piece of dupioni silk fabric because I wanted the simmer, shine, and the threads were thicker than the actually silk spools I have. Unfortunately, the knots weren't looking good so I switched to regular floss. In the end, in the big picture, it isn't really going to matter.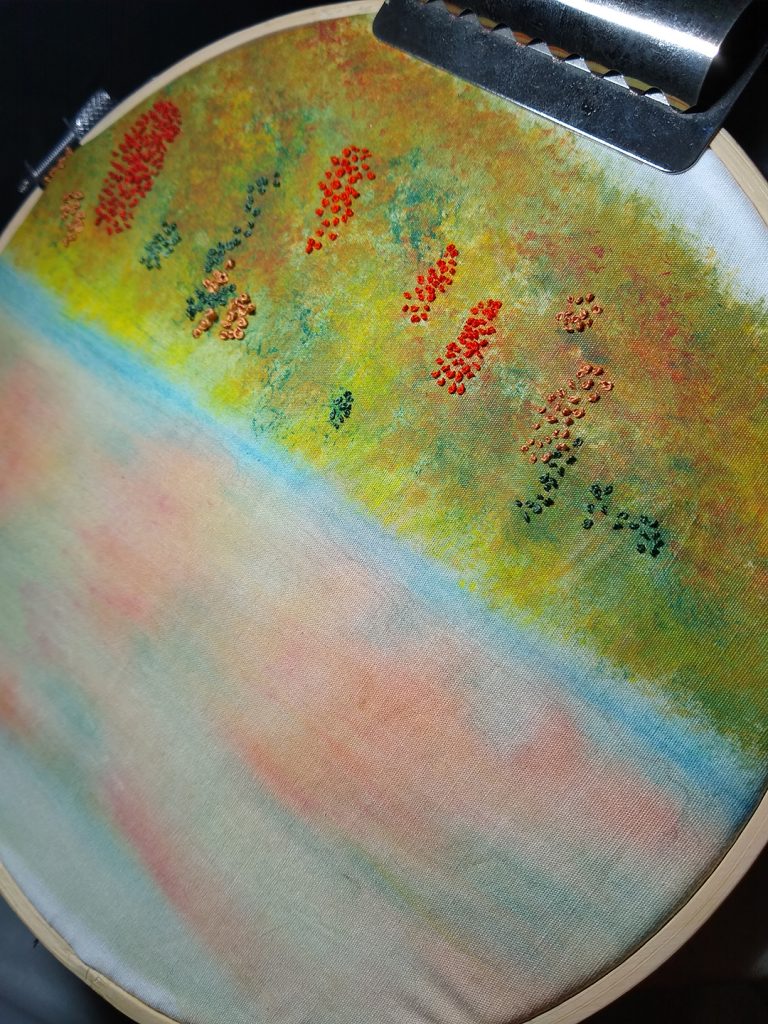 More painting – this time a plastic edge tapped in JTC and pulled horizontally across the NeoColor area. After that I brushed a blue paint wash over that area to darken it. When it was dry it was still a bit light for what I was going for. At this point I have myself convinced that quilting it will make it right.
I used the same sharp edge, (it was just a piece of plastic advertising that was a bit thinner than a credit card), to make the trunks. I was going to just quilt the trunks but was playing with the paint and couldn't help myself. I think I will still quilt them or maybe not!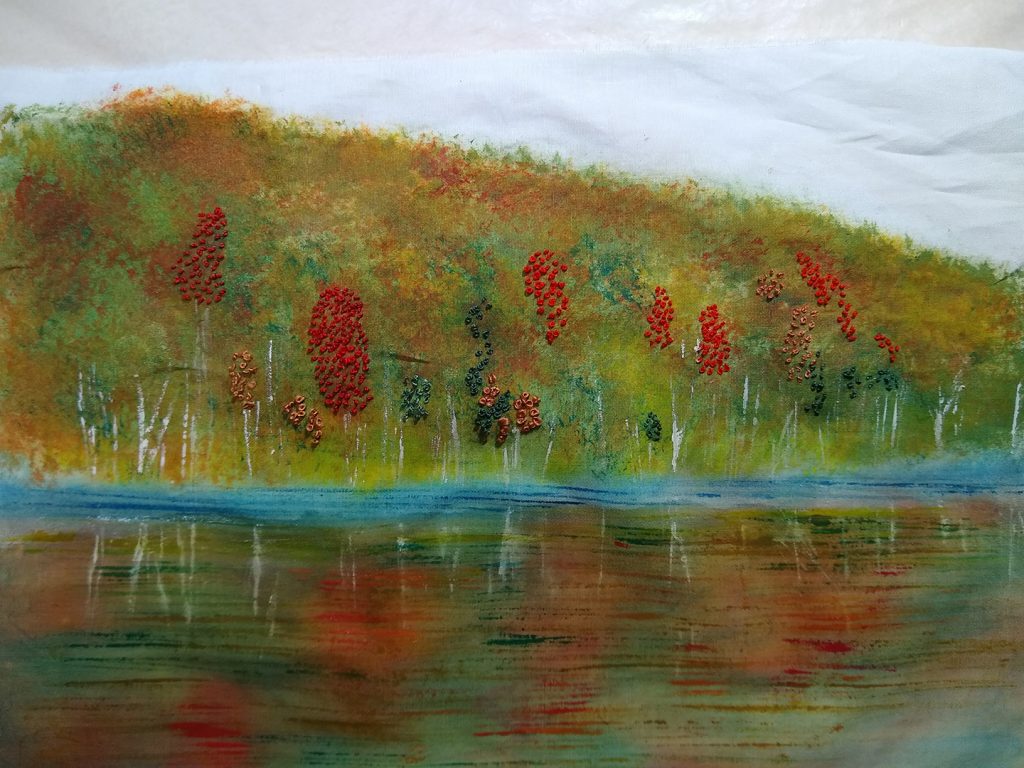 I always learn something when making any Photograph on Fiber piece, sometimes many things. They're always a challenge but a fun one. We will see where this one takes me and what I learn.
A Reminder – Next post, June 16, I will announce the winners of the painted fabric.