More fun findings… While going through my studio file cabinet I discovered photos and pieces from my miniature landscape class and earlier. The photos were from long ago, before digital photos, I sure wish I had better photos some of these pieces. I'm so happy for digital now!
I can see now every little thing that I would do differently in these pieces.
I like how this piece has a little waterfall step down. You may be able to tell that I used the back side of the fabric in that area of the water. Now I would add little rocks on the drop edge and foamy, splashy water around them. The border inset was a small floral fabric with the perfect colors. I like how the border turned out.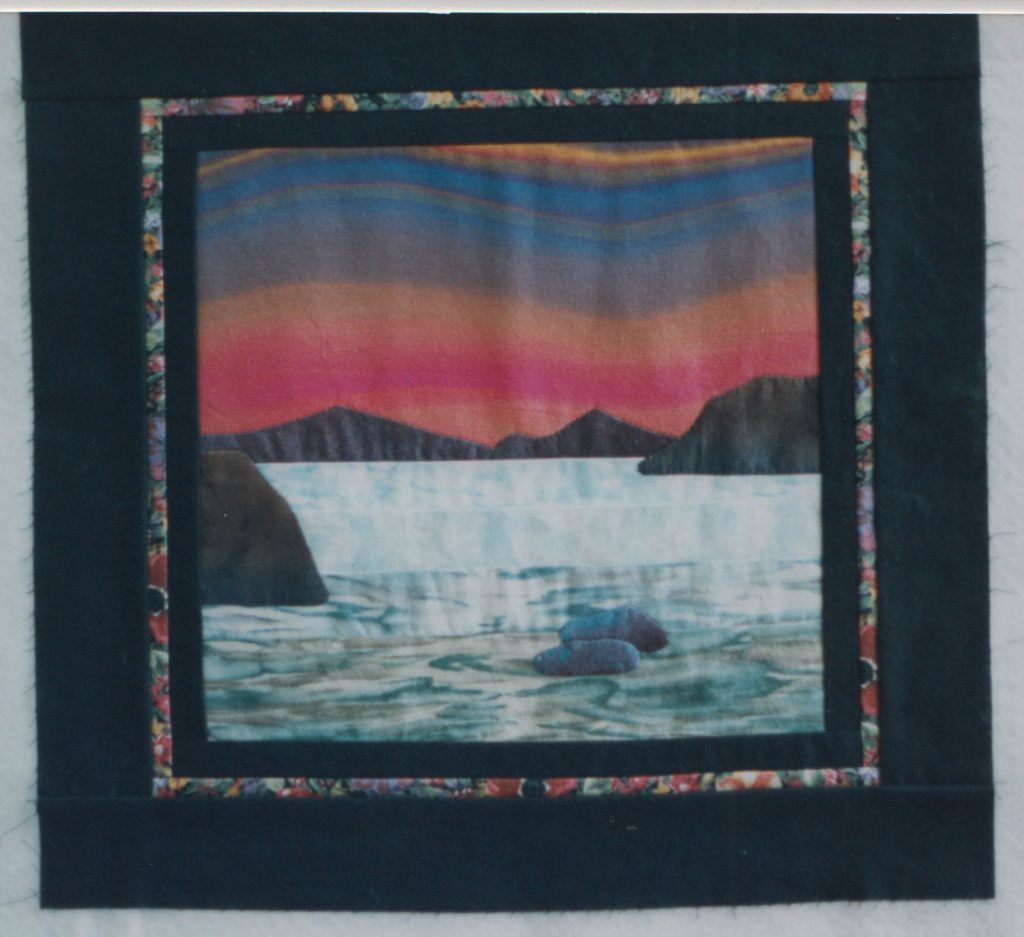 These are from my early class demonstrations showing how one simple line pattern could look very different just by the use of different fabrics. The students always proved me right and I loved seeing what they came up with.

I found magazines too. Those two works are the same pattern that I used in my very first miniature landscape, which was published in Miniature Quilts Magazine in 1997. Do you remember that magazine? I guess it went out of business years ago.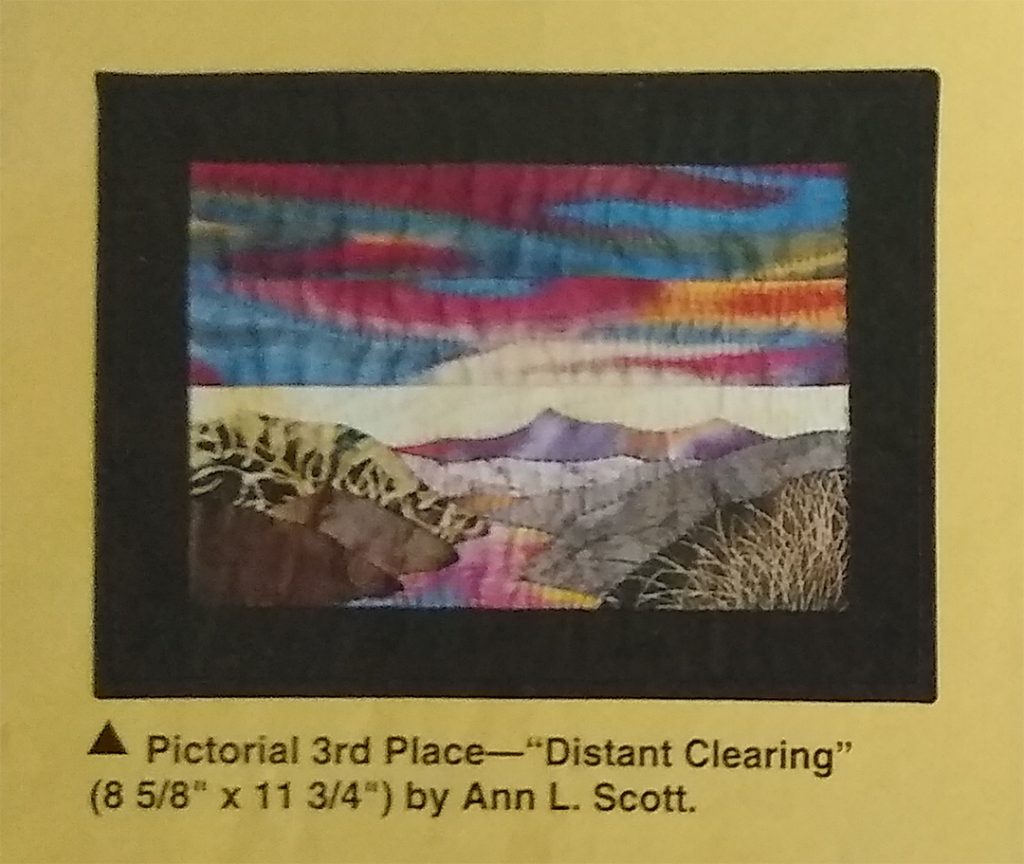 When he wasn't working in jets and helicopters (for 37 years), my late dad was a woodworker, an artist, and a frame maker. He always supported me in my art. I remember struggling with the shore/water line in the piece below. He watched as I tried several pieces. These days I would just paint the perfect fabric. When I finally found a fabric that worked for me, he was as excited as I was, so I gifted the quilt to him AND…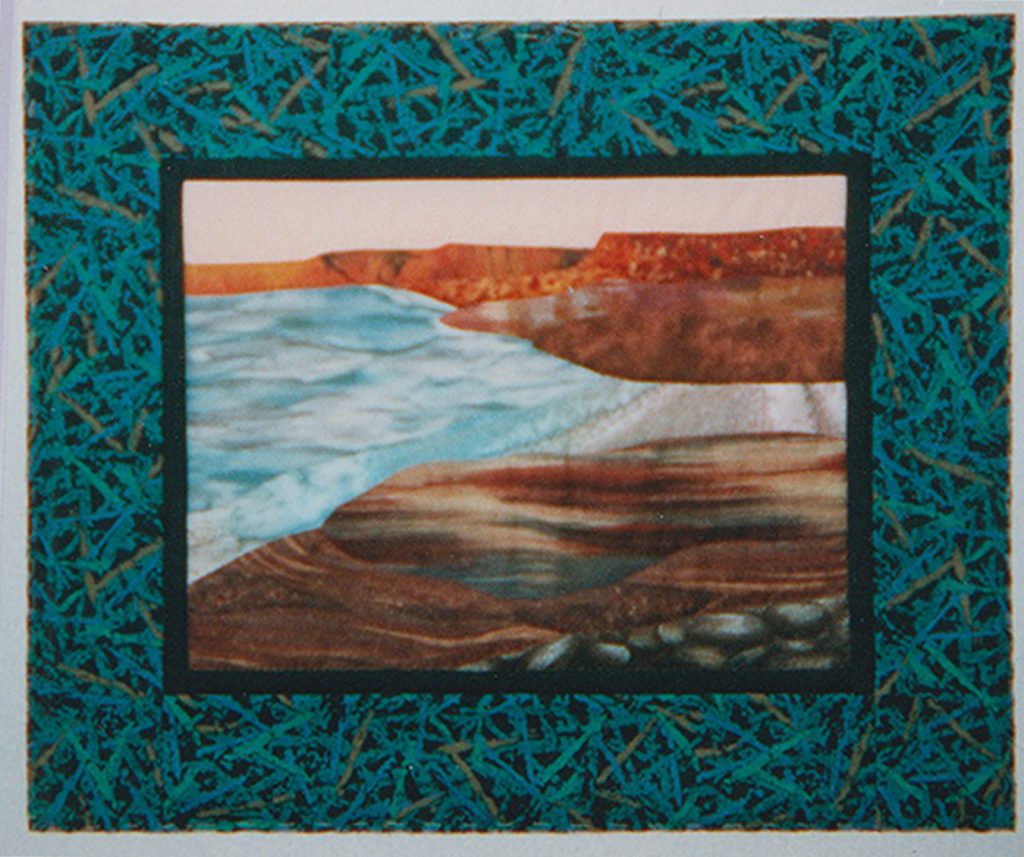 … no surprise, he framed it. I never recommend putting quilts under glass unless the glass is spaced away from the fabric. This may have had glare-free glass, I can't remember (and can't tell from this shot). I don't remember him asking how it should be treated, he just framed away.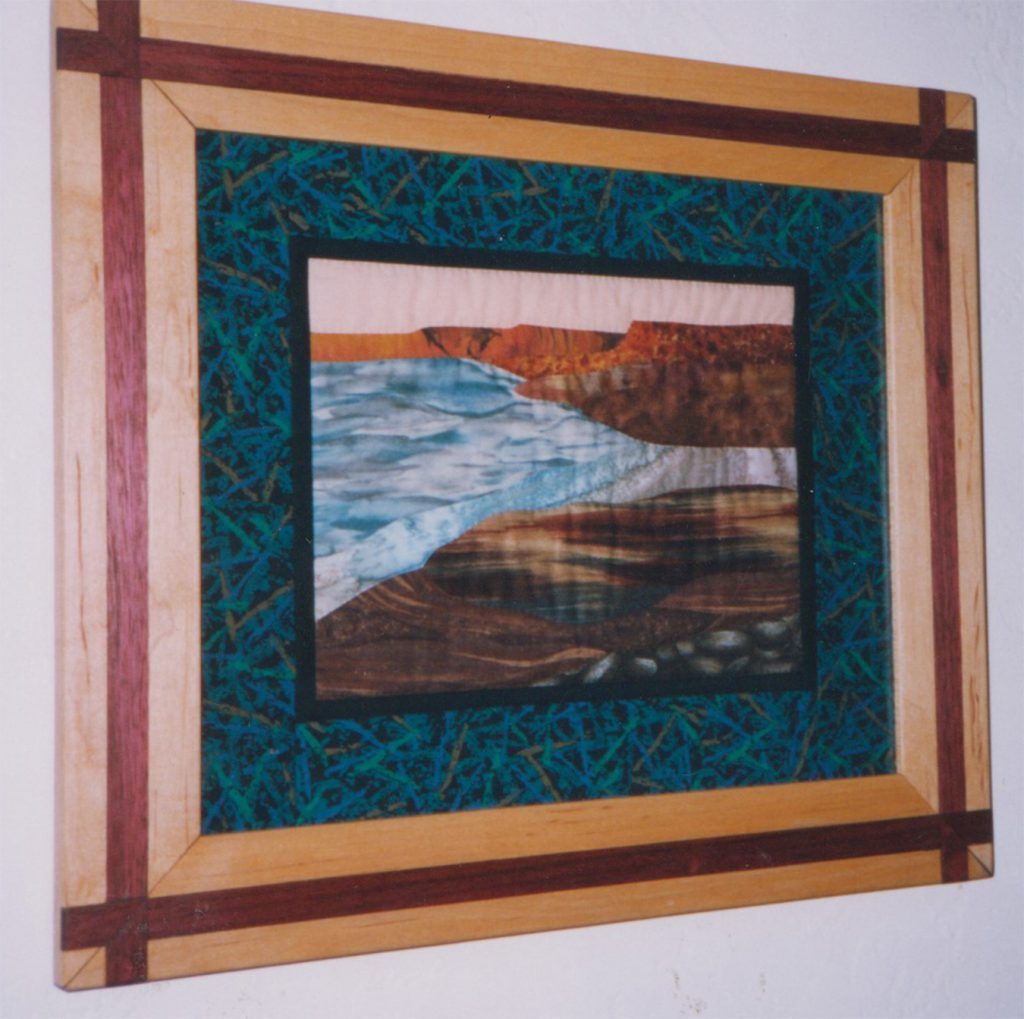 The last thing I'll share from the file cabinet dig was a manila folder containing this cut out landscape laying on a piece of felt. The plan would have been for a very narrow seam allowances tucked under, and I would hand applique them. I'm sure I was using it to demonstrate shadow and light and line and distance. As much as I like it I would change things now… For one thing, the light wall in the center distance would have narrower and closer together lines, tilting lower on the right. That would help push the wall back farther and add better direction. I do love the contrast BUT the foreground land and water should be darker still. Paint would do it!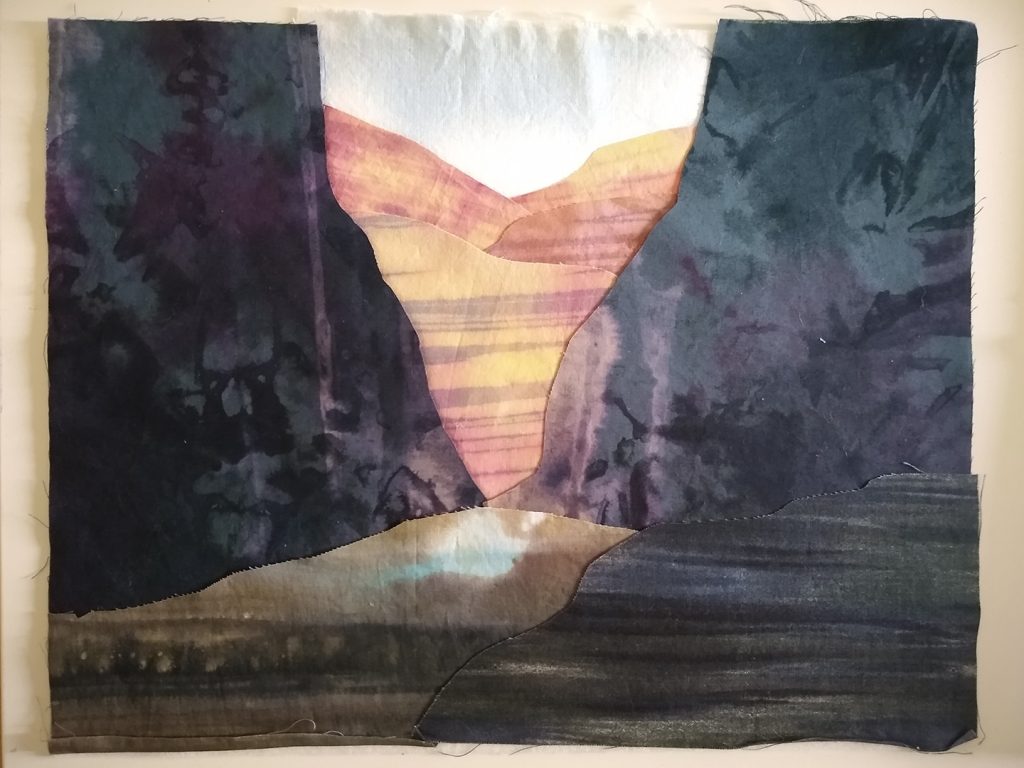 I'm beginning to think that opening that file cabinet was like opening Pandora's box!
Reminder: June 14 is the deadline to enter for a chance to win a piece of hand painted fabric. Thanks to those of you commented to enter.
Also, I'm working on a piece for my upcoming Photos in Fiber/mixed media Art blog post (TBD) and have some wonderful pieces, made by others, to share.
Until next time, thanks for stopping by.