I'm happy to say I haven't been artistically "stuck" in a while, in fact I wish there were more hours in the day or fewer ideas in my head! The other day I was thinking about ways to get unstuck and decided to see how fast I could produce fabric backgrounds just using areas around our garden. So my son handled the camera and videoed me for fifteen minutes as I traveled from one place to the next. I came up with five rubbings that I look forward to using in future pieces.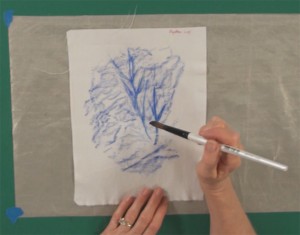 It was a hot day and I was using Neo-Color 2 wax pastels so I had to be quick (they melt). I did have a plan before I went outside but I didn't anticipate the breeze and heat.The fact that my son had to go to work had me moving faster too! I went from flagstone to patio to the shed siding and then to the fence boards and a mosaic…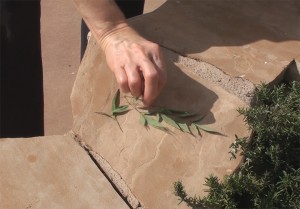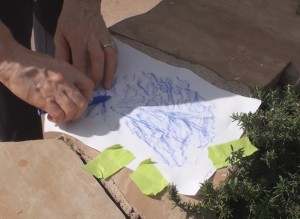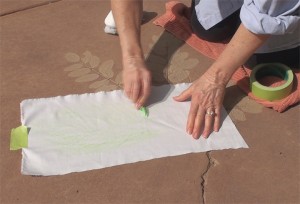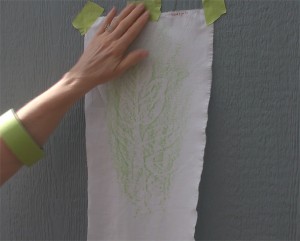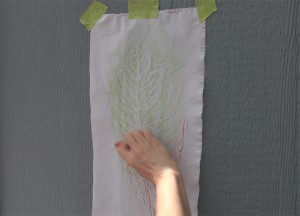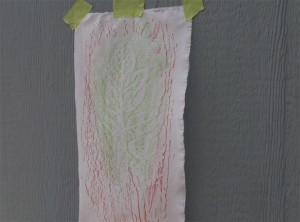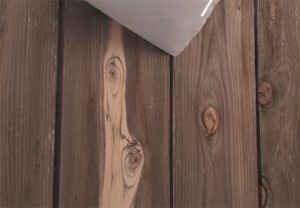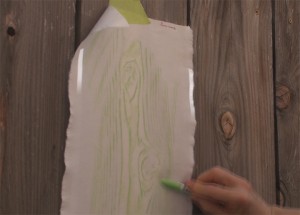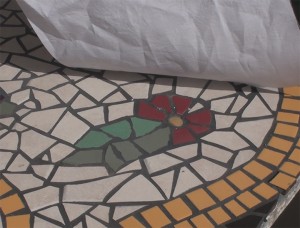 These first layers can be a great way to get the creative juices flowing again. Have you ever been "stuck" artistically? What have you done to get unstuck?