On my continued search through old photos I found several photos of projects that are quilt and fabric related. Again, I apologize for the photos, some of these are projects from twenty or more years ago… or long before the Internet as we now know it!
I didn't worry about the projects being original back then, many were made before I had a fiber art business (or computer) and were only gifted to family. So I did use other designs and/or traditional patterns. If any of you have been crafting for ages, like me, you may remember making items like these. I know hot pads are an item being made by many traditional and beginner quilters these days still.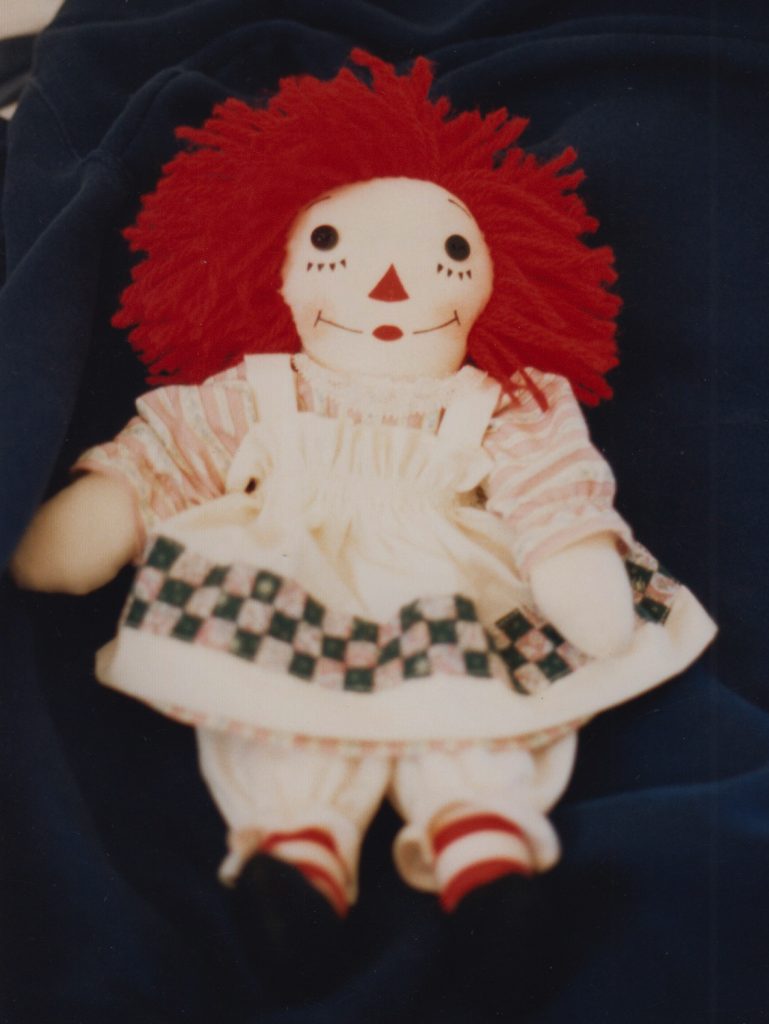 The photo albums below were made over forty years ago. I'd forgotten I once knew how to crochet!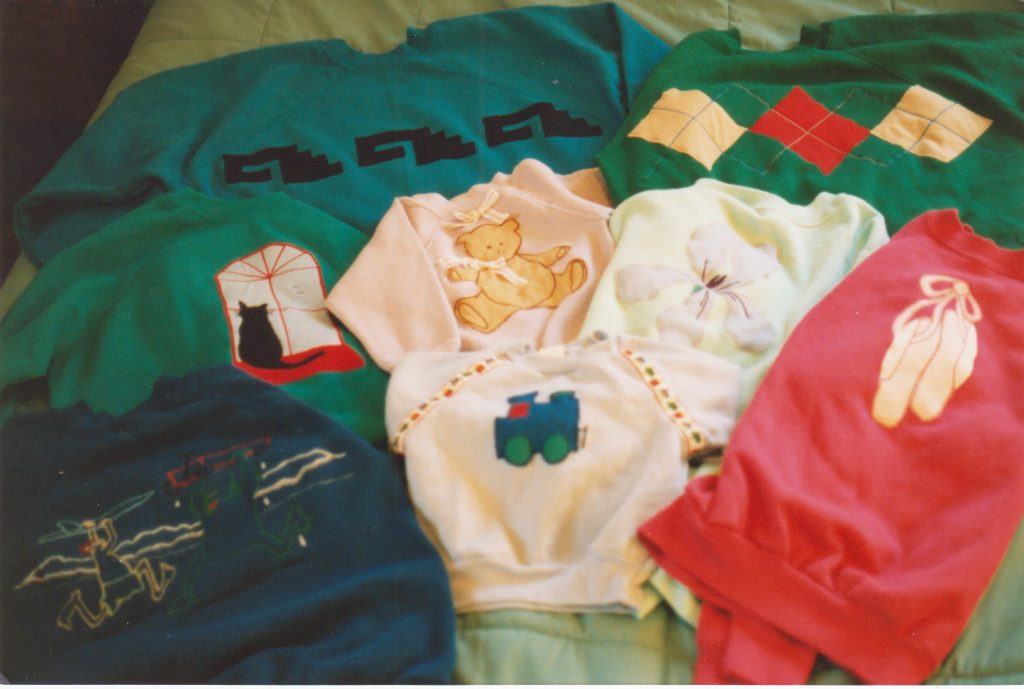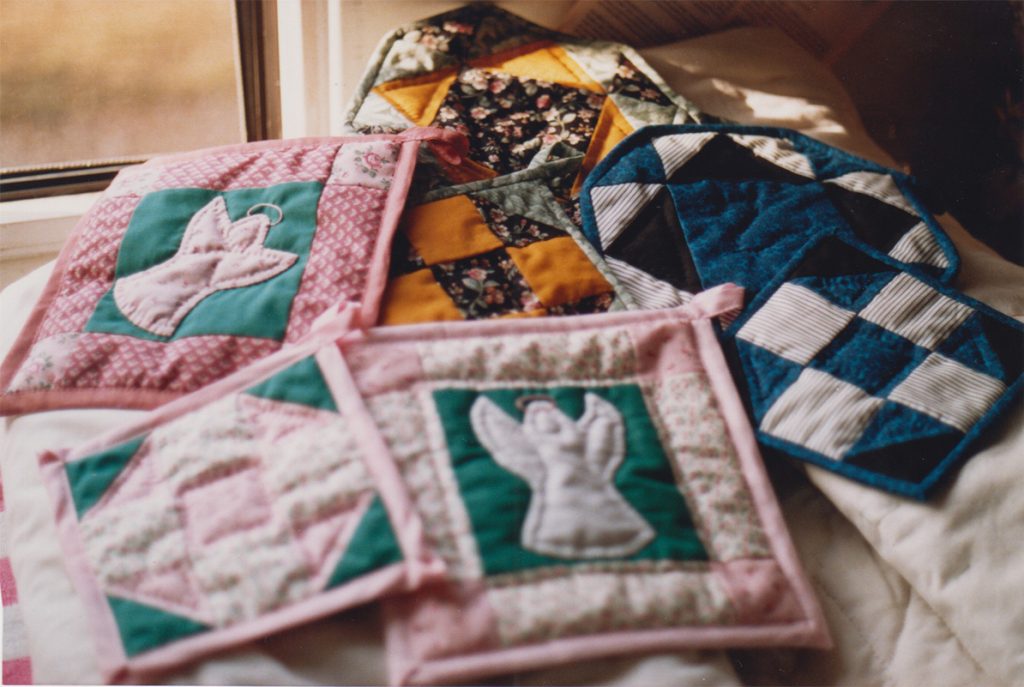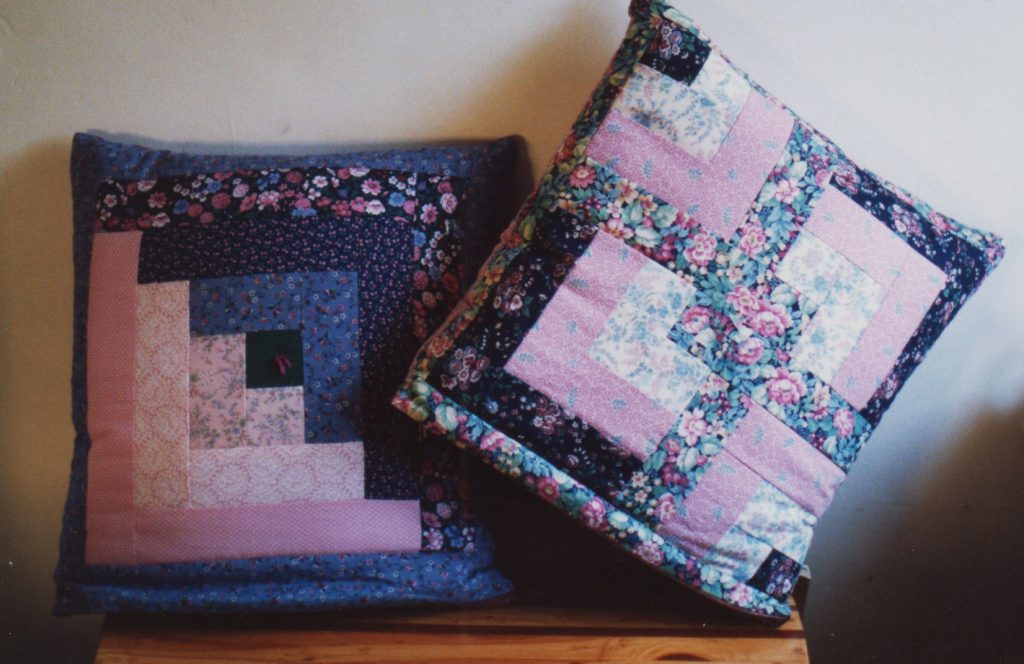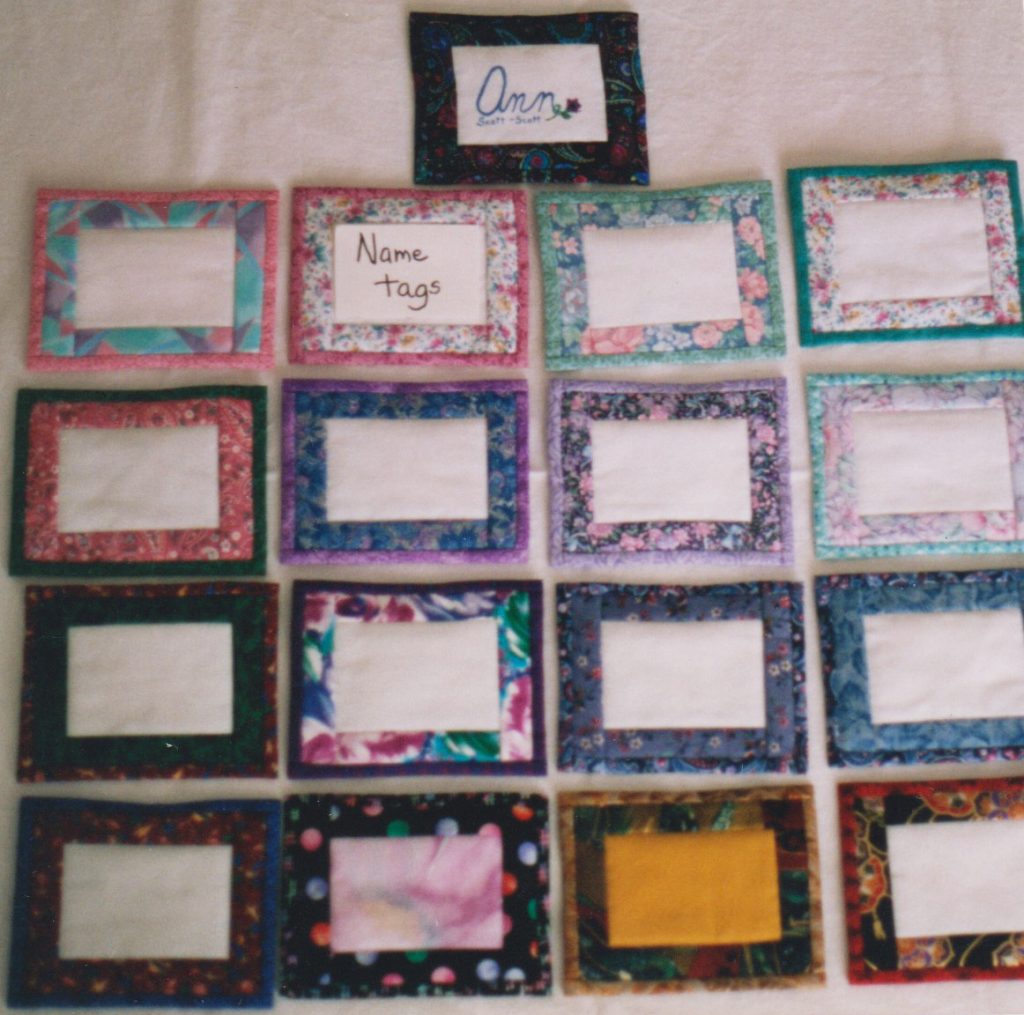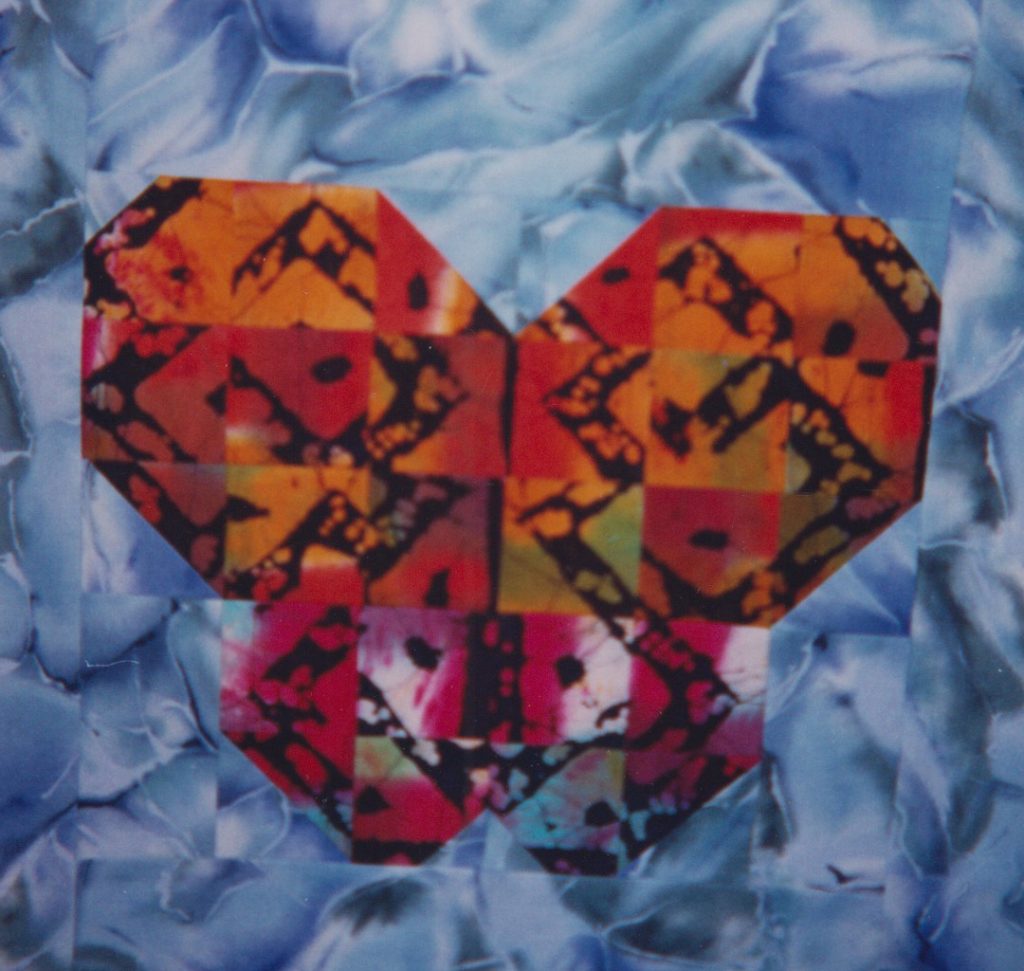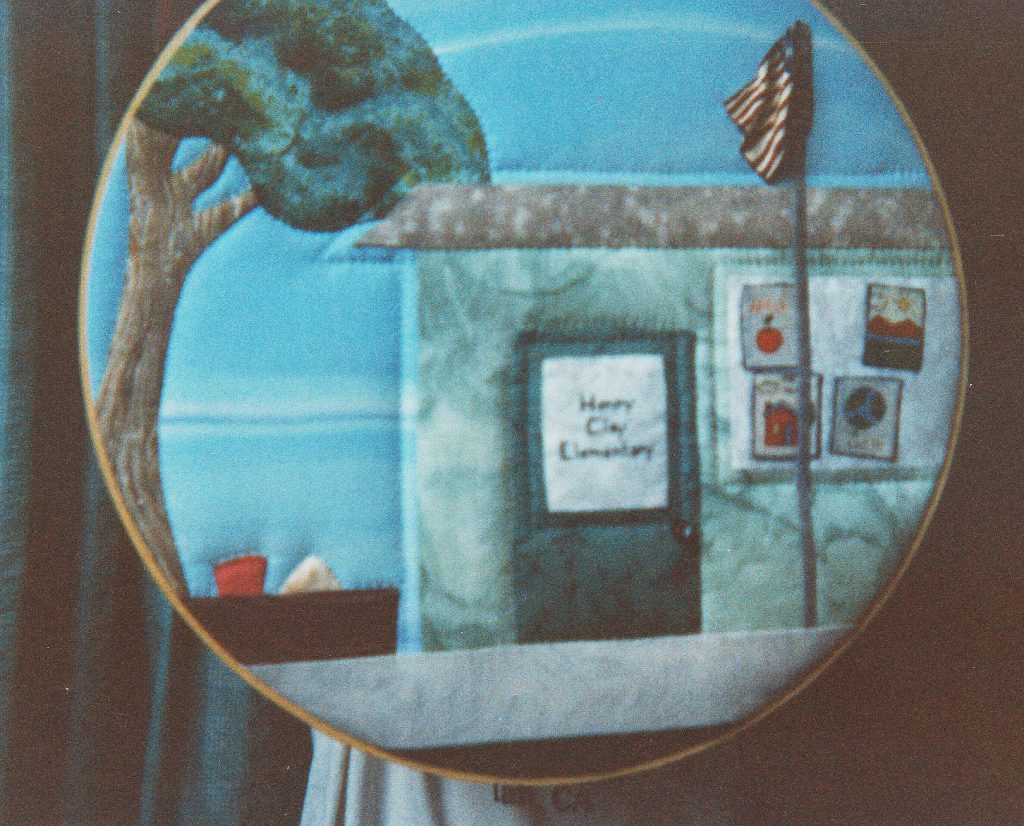 While my kids were in elementary school the joke was that I should have my own parking space because I was there so much, as a volunteer. Every year I made some type of "thank you," end of year quilt for both of my kid's teachers. At that time being there offered me the opportunity to place items for sale in the faculty workroom. I made a lot of tiny quilt pins, many from fussy-cut commercial fabrics but the ones I share here were all hand painted originals on fabric. I really loved making these little pins (I may have shown some on my blog in the past).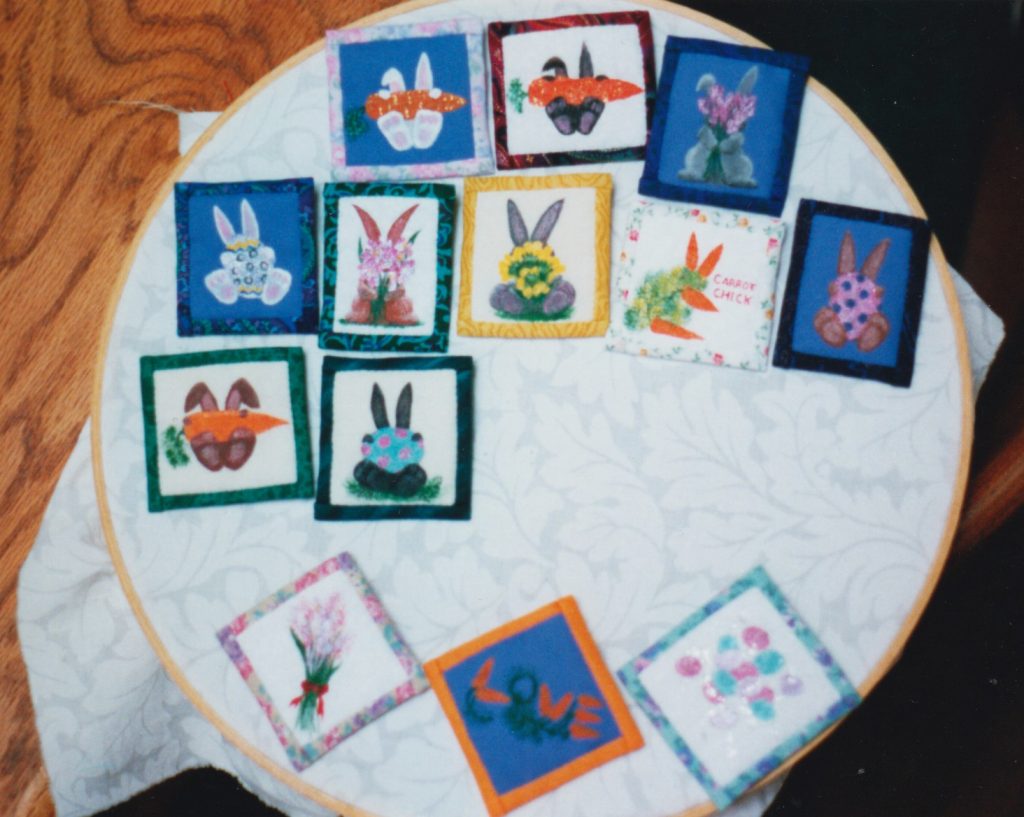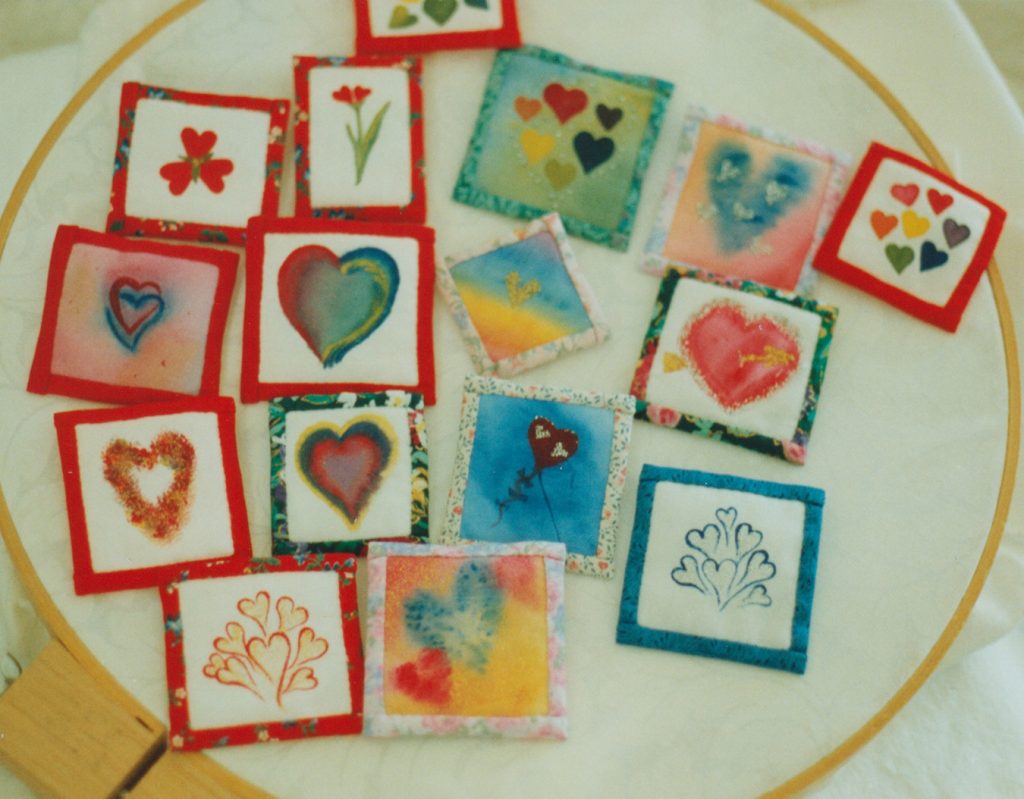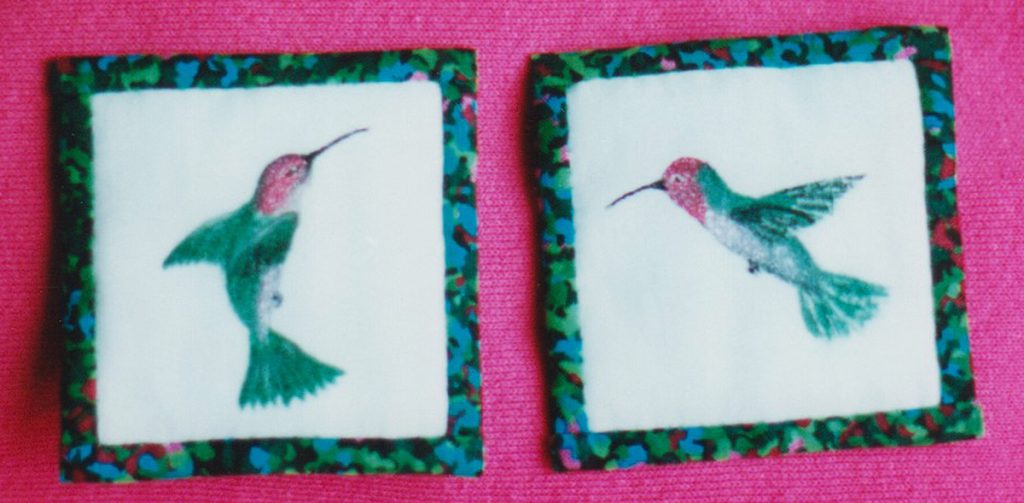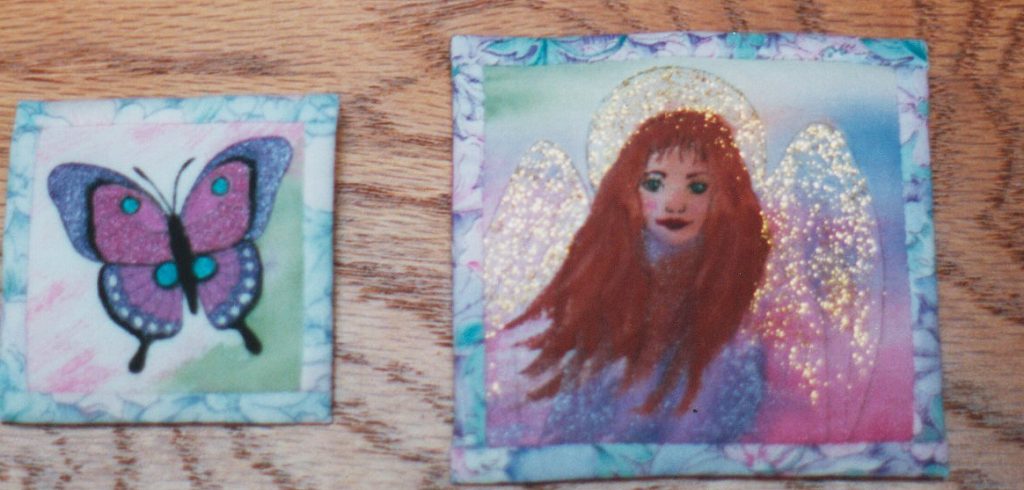 As I went through the photos I started to remember many more projects I made but never took a photos of. I'm so glad photographing projects is easier now.
I hope you enjoyed this trip down memory lane with me, and if it has given you any crafty ideas, all the better!