I have been scanning some old quilt related photos. "Old" as in before camera phones so we didn't know how good (or not) the photo was until it was developed, so please keep that in mind as you look at these images.
I got into watercolor style quilts after meeting Gai Perry, the guest artist at our local quilt show. Oh my gosh, it was fantastic to see her quilts in person. I had a copy of her book – Impressionist Quilts by Gai Perry (Soft Cover Book 1995), but I think I gave it to a quilt guild. It is still available in a few places online.
I'll admit that some of my pieces do stretch the technique a bit or are combined with other quilt/patchwork styles. I don't have any of these pieces and didn't keep good records. Some were finished and sold or given away and others were sold as tops only.
I loved the challenge of finding fabrics that would "reach" to the next for a smooth transition.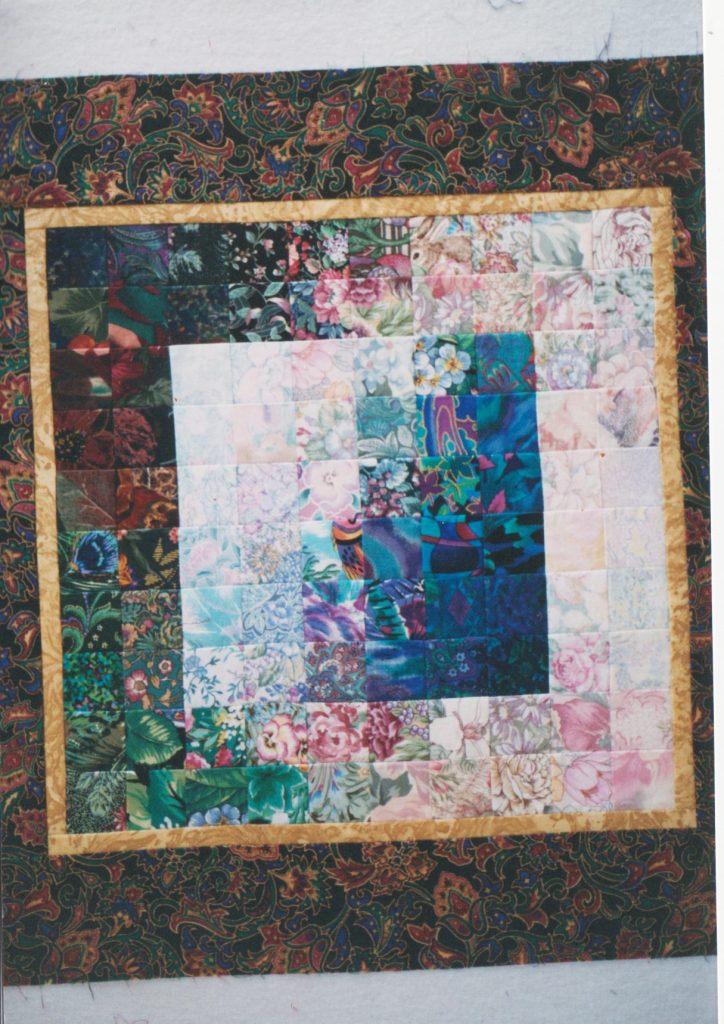 Where the contrasts come together to create a hard line can make a good frame or shape.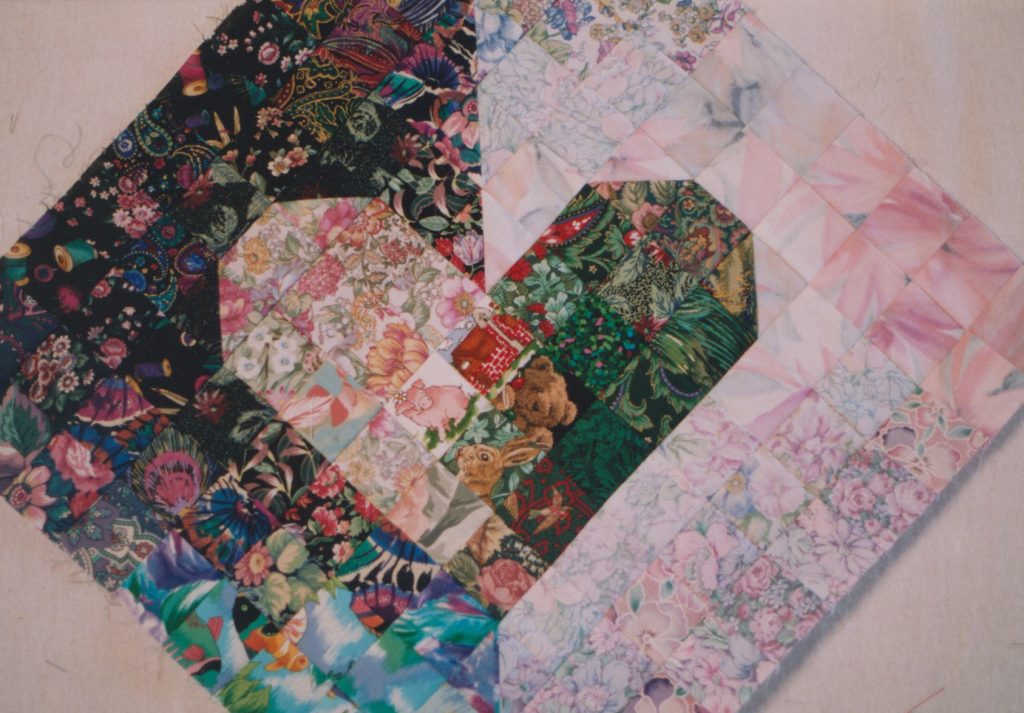 I took an easy road to finishing by using large triangles in the corners of this piece. I did finish this and my folks kept it on the back of their rocking (the grandbabies) chair. I don't have a photo of it finished but I did hand quilt it; that was before I did machine quilting.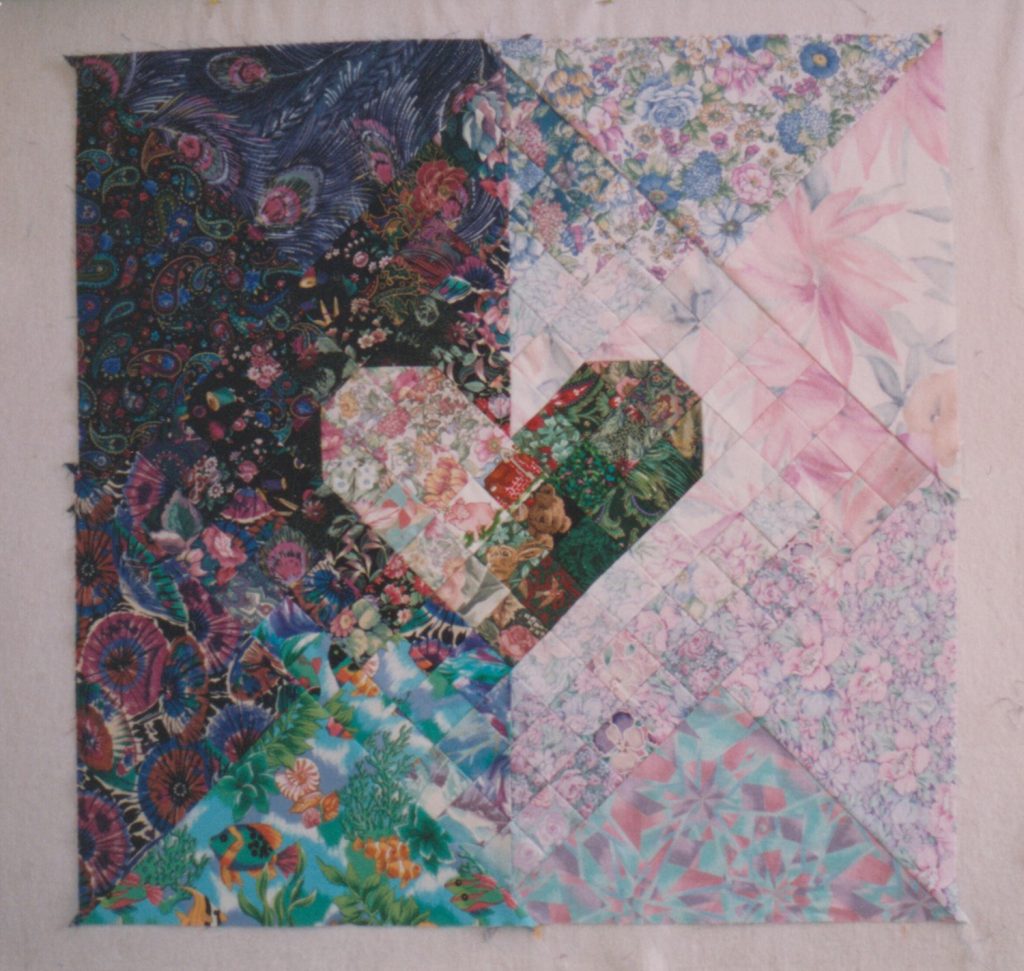 My tiniest watercolor sold at a guild auction and was won by one of my Continuing Ed teachers.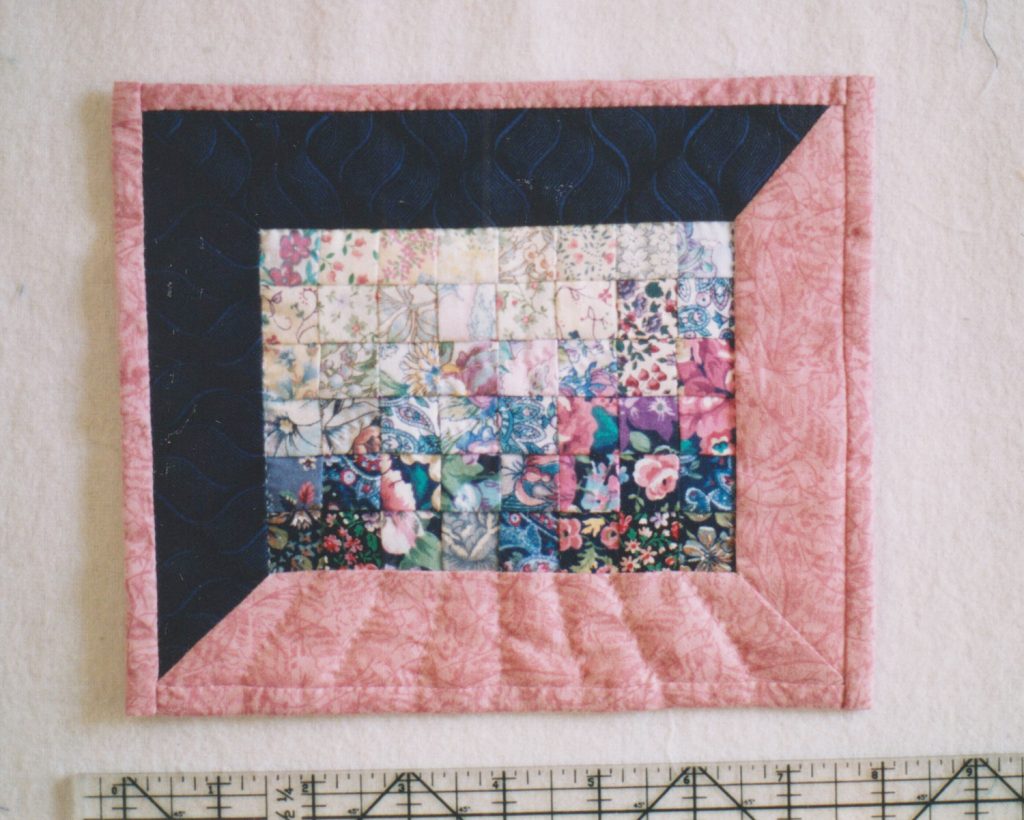 Cat on a Mat (top only). I have mixed feeling about this piece but it was fun to use all those cat fabrics.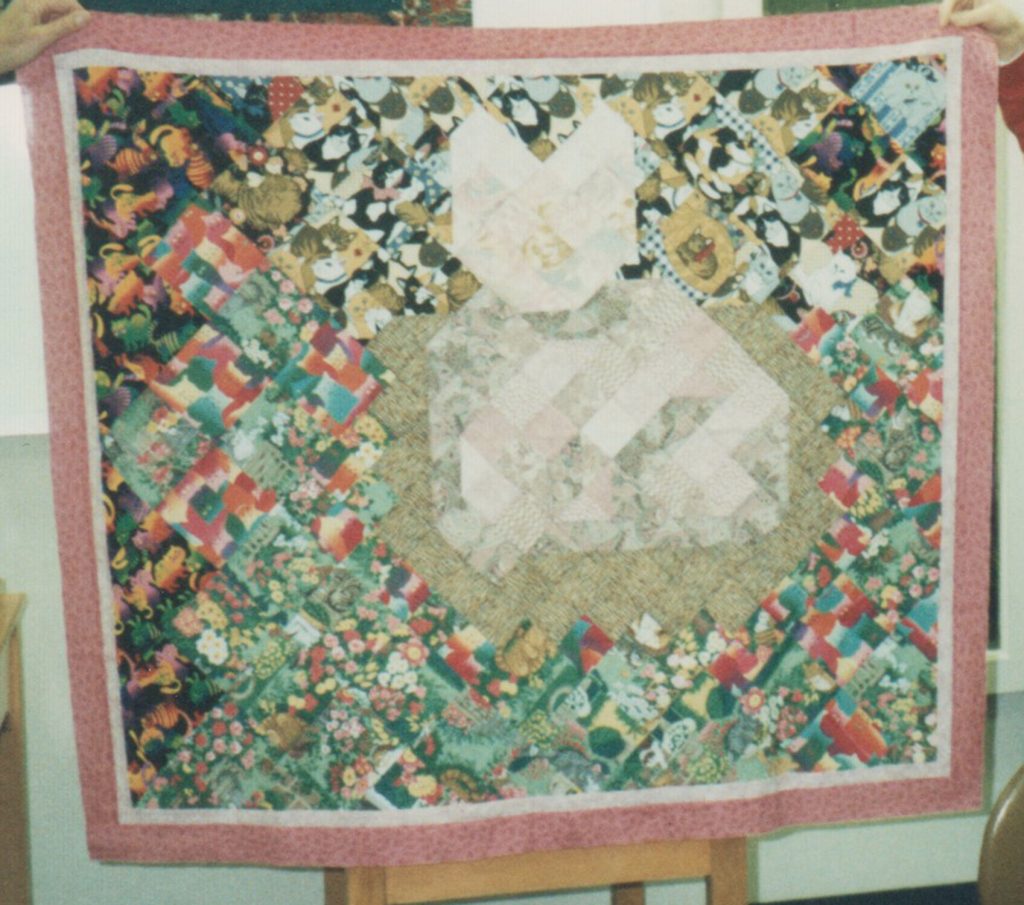 With the piece below – the fabrics don't "reach" into each other, so technically not a watercolor but still has a little bit of that feel. Made before I bought Gai's book.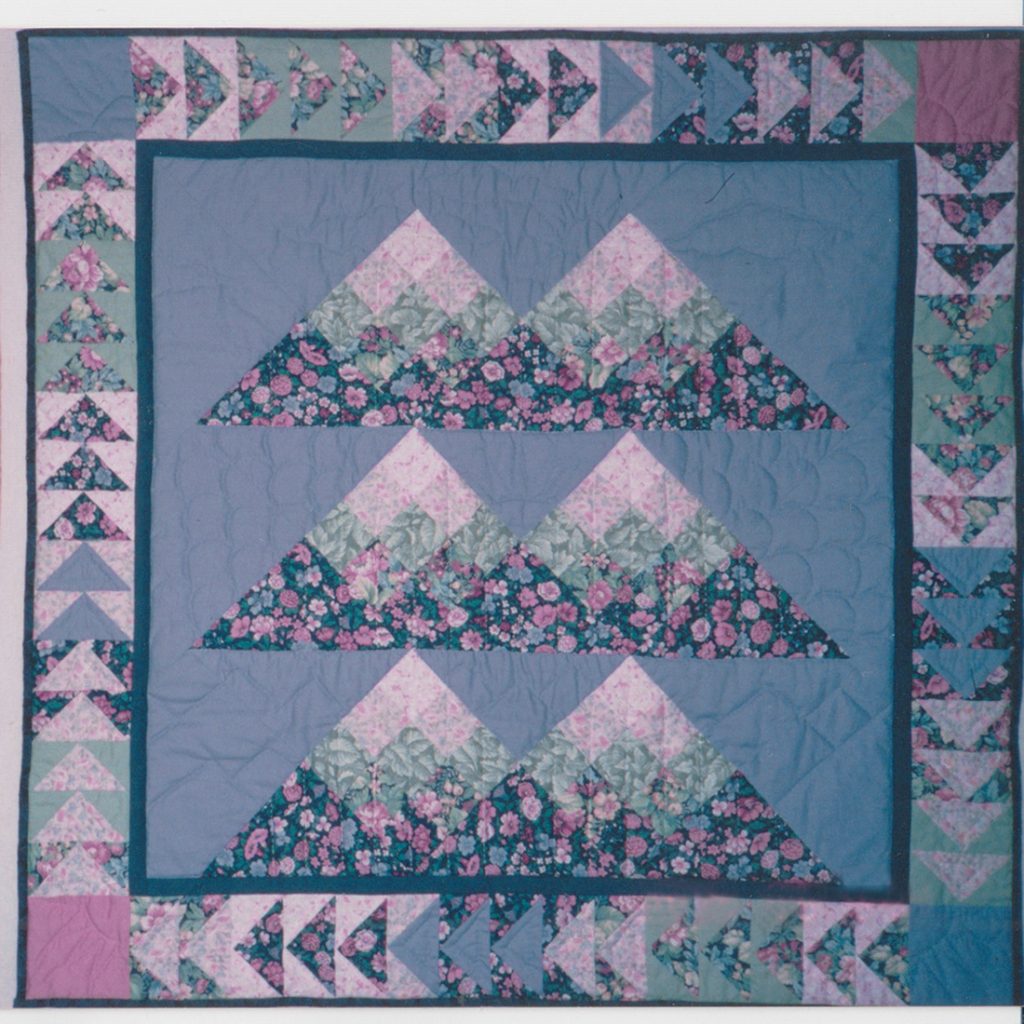 The next two photos are the same quilt but the first one shows that it is quilted (hand quilted). The upper area in part was inspired by Margaret Millers Block Bender style and the lower right area is watercolor. My thought was an abstract quilt of birds flying over the ocean. A lot of hours of play/work!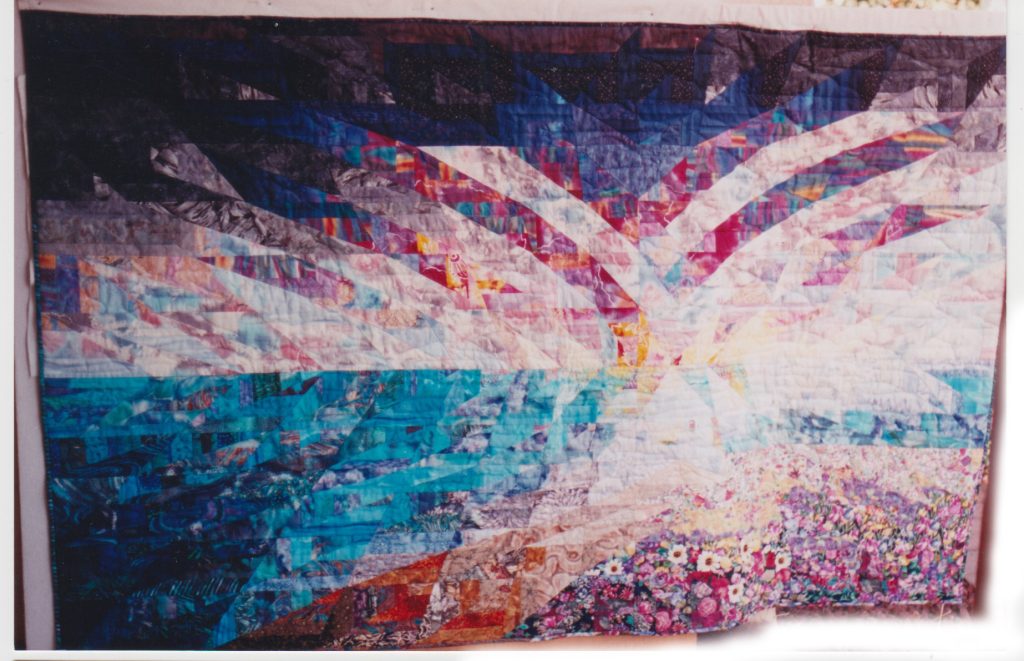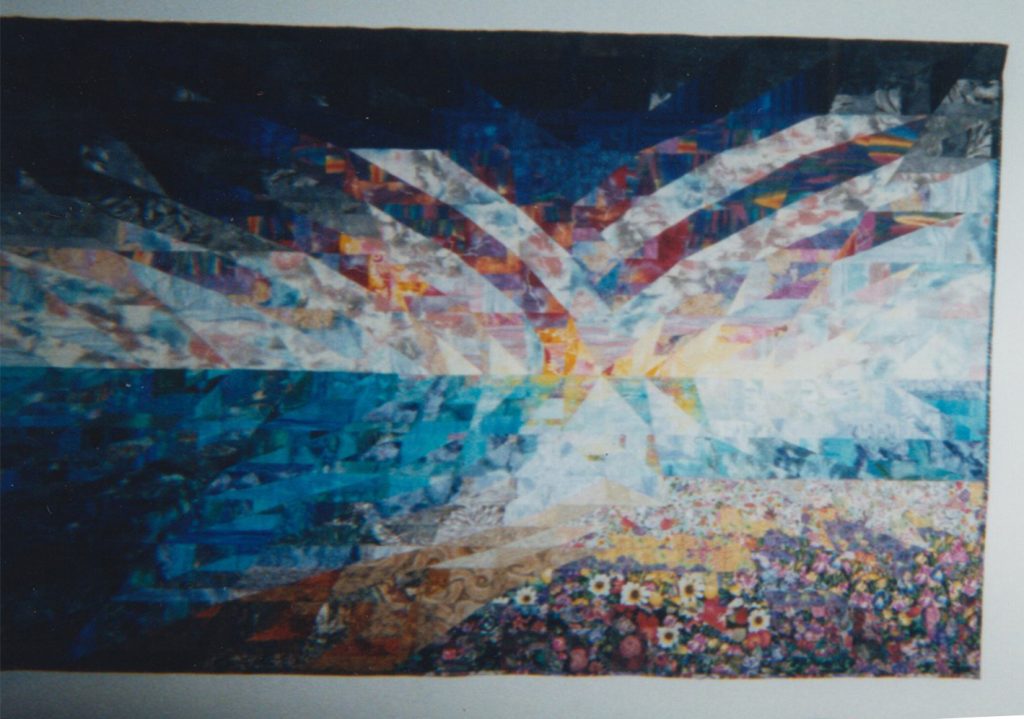 Below is not a watercolor quilt but a cathedral window that my late aunt made for one of her daughters. She came out for a visit and I gave her hundreds of squares of fabric (I think 4.5″) and this is just one of the quilts she made with some of them.
Now for the sweepstakes giveaway…
The winner of the 6.5 inch squares is Julie K.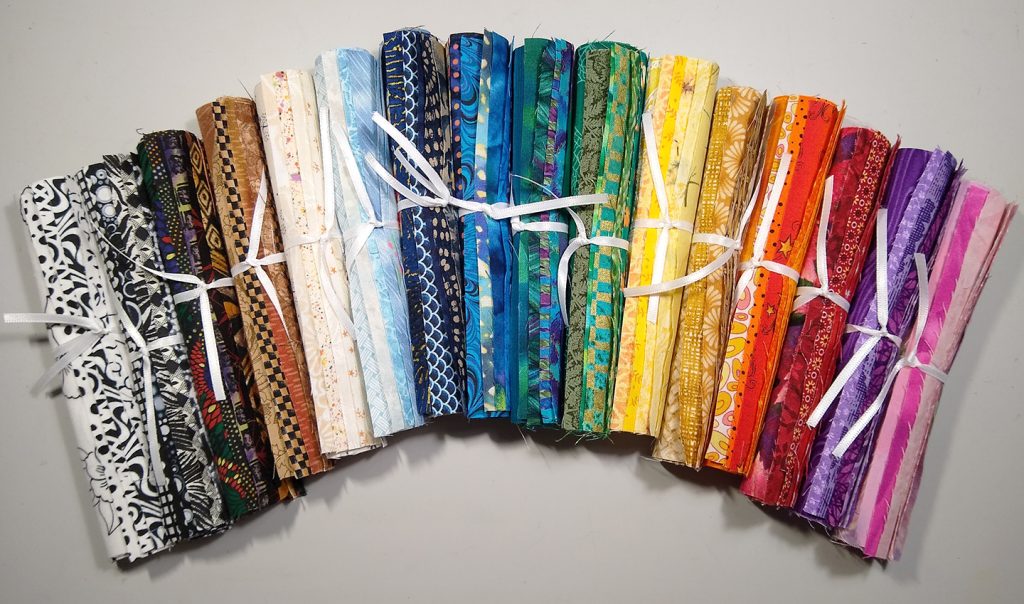 and the winner of the hand painted fabric pieces is Cherie M.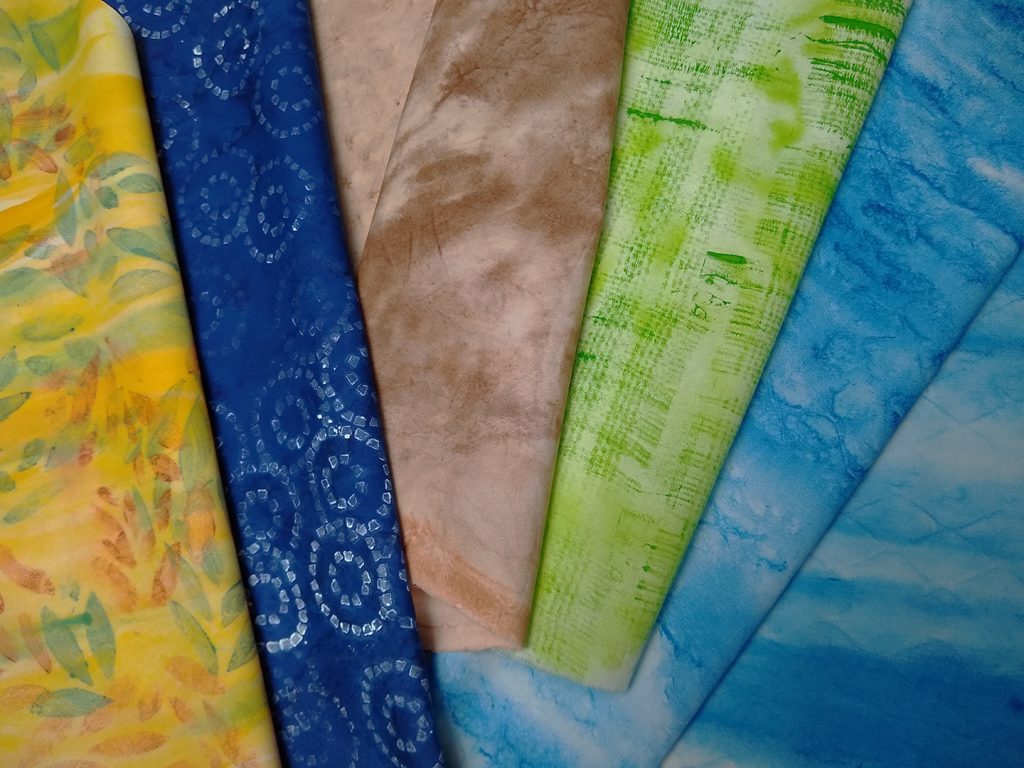 Fabric winners please email your mailing information to me and I will send your fabric as soon as possible. If I don't hear from you within five days I will draw again.
I'm wishing all of you a safe and happy New Year, with time to art around!