One good thing about being pretty much in isolation is getting some things made that are not especially fun but necessary. I've been stitching more masks, fabric covers for KN95 masks, and a rice filled warmer for our cat's "IV" type fluid bag.
Now the more creative side – I have been embroidering a bit on a new piece, if you follow me on Instagram you may have seen it. I started it by painting fabric to make an abstract background. I stitched a lot of white floss and then spent two hours tearing it out because it just wasn't working. I do like the little bit of white left around the petal edge. I guess there may be an advantage to purchasing a kit with instructions and floss, but I obviously prefer a challenge.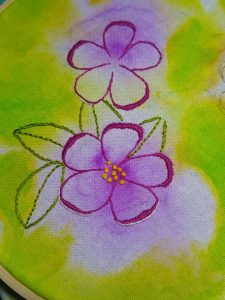 I also started a hand applique mini-mini landscape (approximately 7″ x 8.5″) using a leftover piece of my painted sky fabric. It was actually only going to be 6″ tall but had I squared the piece up I would have cut off too much of the small boulders (which are about half a dime size)… So, enter grassy meadow. I like it much better but I'll still be adding borders.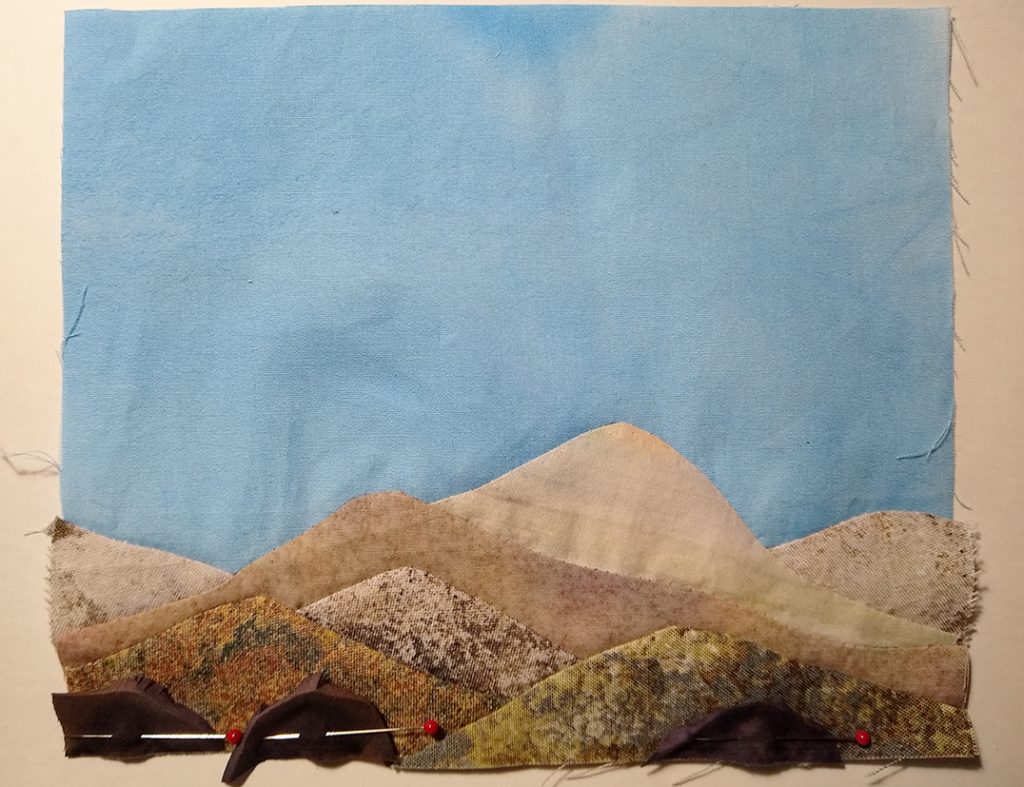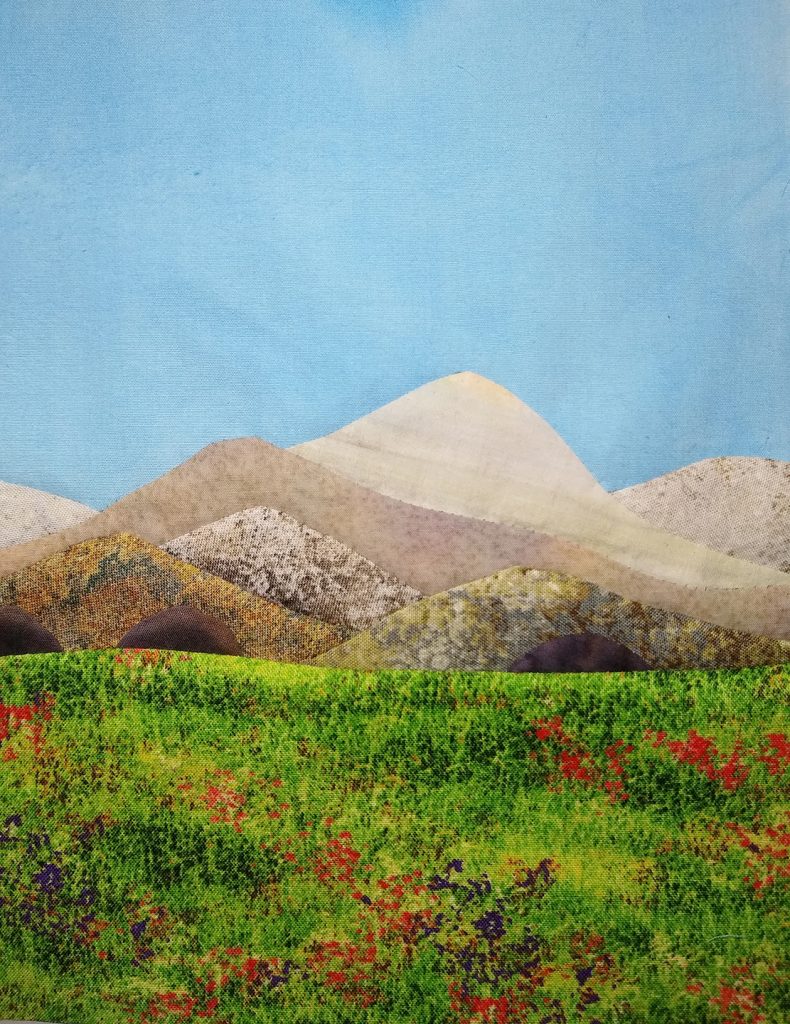 In keeping with hanging out at home and working on a variety of little projects here is a short video of my 30 days of stitching in November 2020. I hope you enjoy it and thanks for watching.