Two pieces that I finished are Three Hearts (art quilt) and Cloth, Paper, Fiber (Mixed media).
Three Hearts is mounted on a 8″ x 10″ canvas that I painted. I hadn't planned to mount the piece but it fit perfectly on the canvas just at the edge of the binding so that's what I did.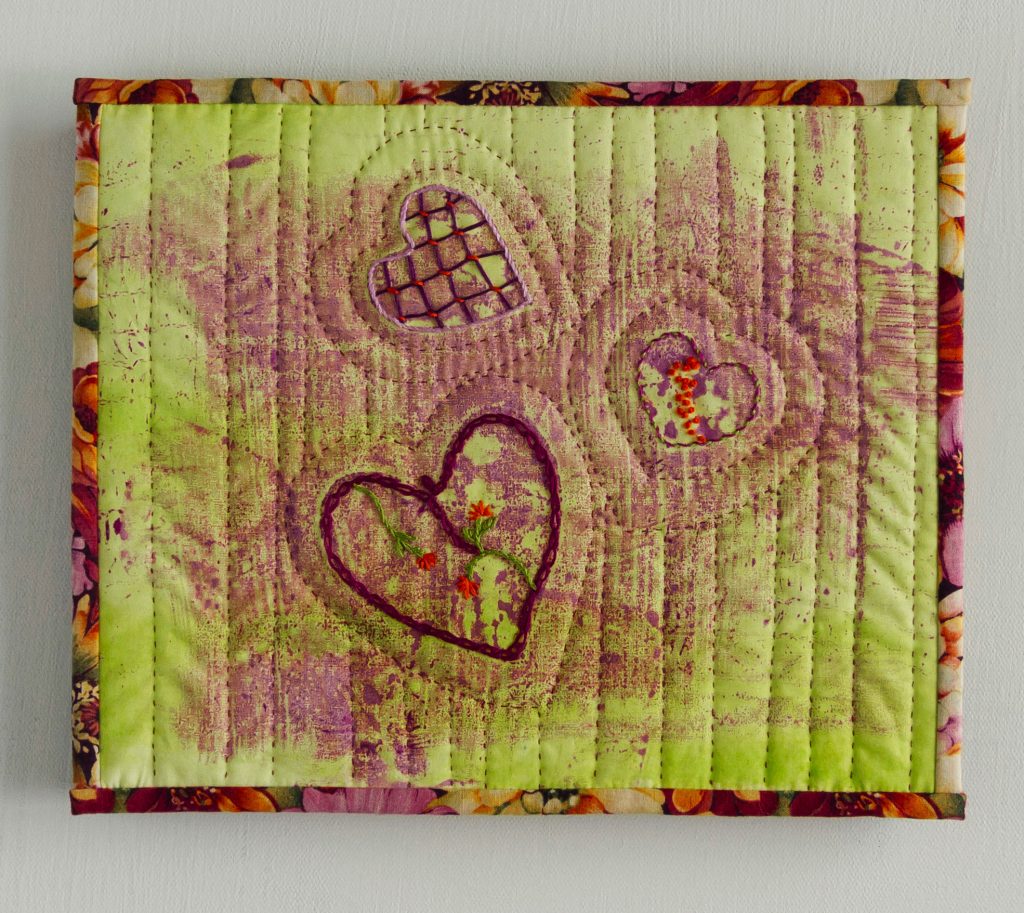 Cloth, Paper, Fiber – I really like this piece, it was a fun one to make. The frame (not wooden) had damaged glass, which I removed, and some scratches on it; I fixed that and I'm working on a video showing what I did… Editing it is on the to-do list too!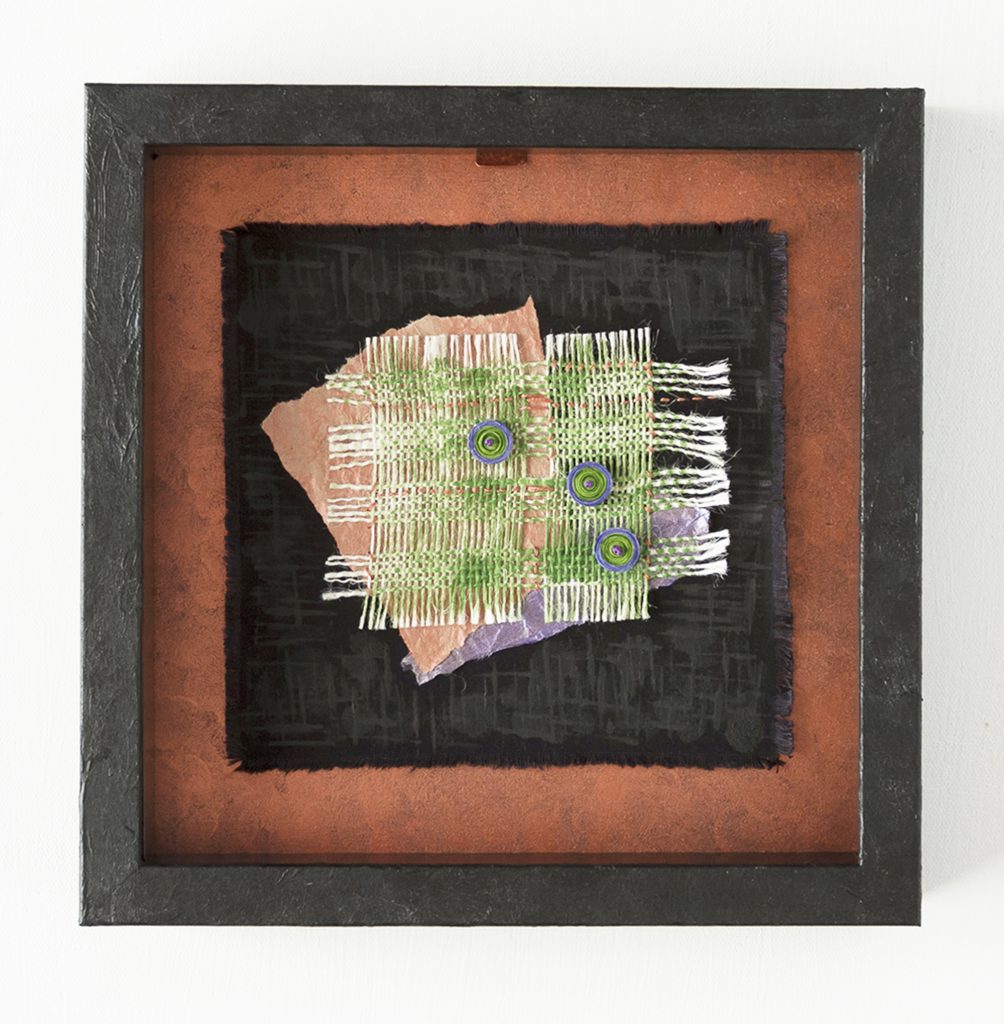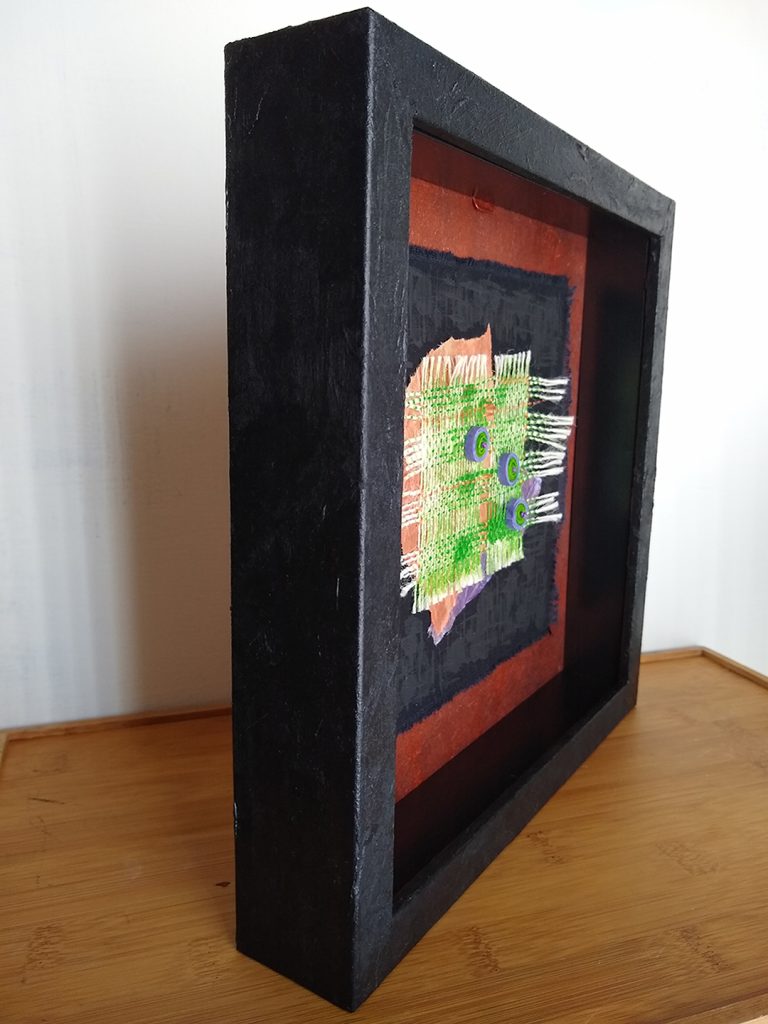 Below is the teaser for another small piece I'm working on. I paint printed fabric using an unusual method (for me anyway). I drew a simple fish on paper, scanned and then manipulated it in photoshop. I'll be applying the fish to the fabric using a water soluble stabilizer and quilting it.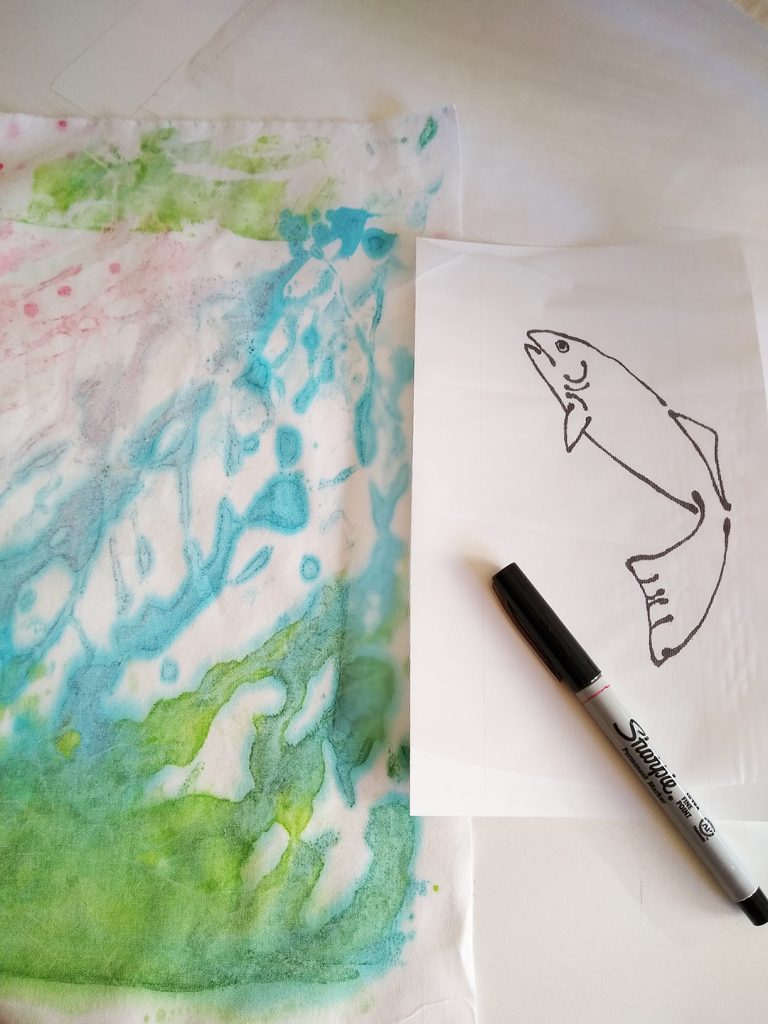 Have you used fish in your quilts or other art?
Reminder: In the next blog post I'll announce the winner of the Five Little Hearts.
Until then, I hope we all find time to make art!