My husband and I celebrate our wedding anniversary this month. We didn't get married on the 14th and so we don't really celebrate Valentine's Day, instead we celebrate later, the date that is special to us. The joke around here is that we can buy flowers and chocolates for each other on clearance!
I'm not a cutesy heart kind of person usually, but still I found several hearts in my work so I'm sharing some of them here.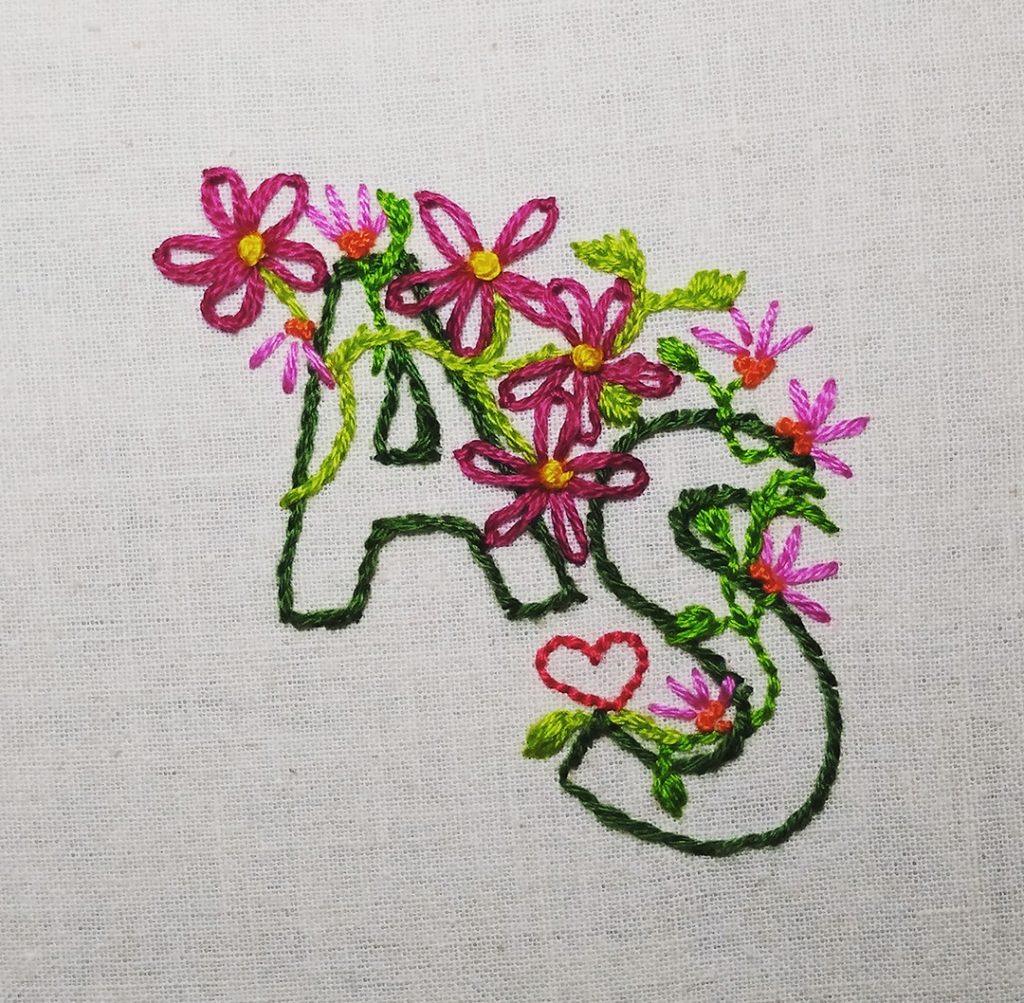 The little ring around the neck on the altered jar below, was a piece of tatting one of my grandmothers made. This was a gift for my cousin who loves hearts.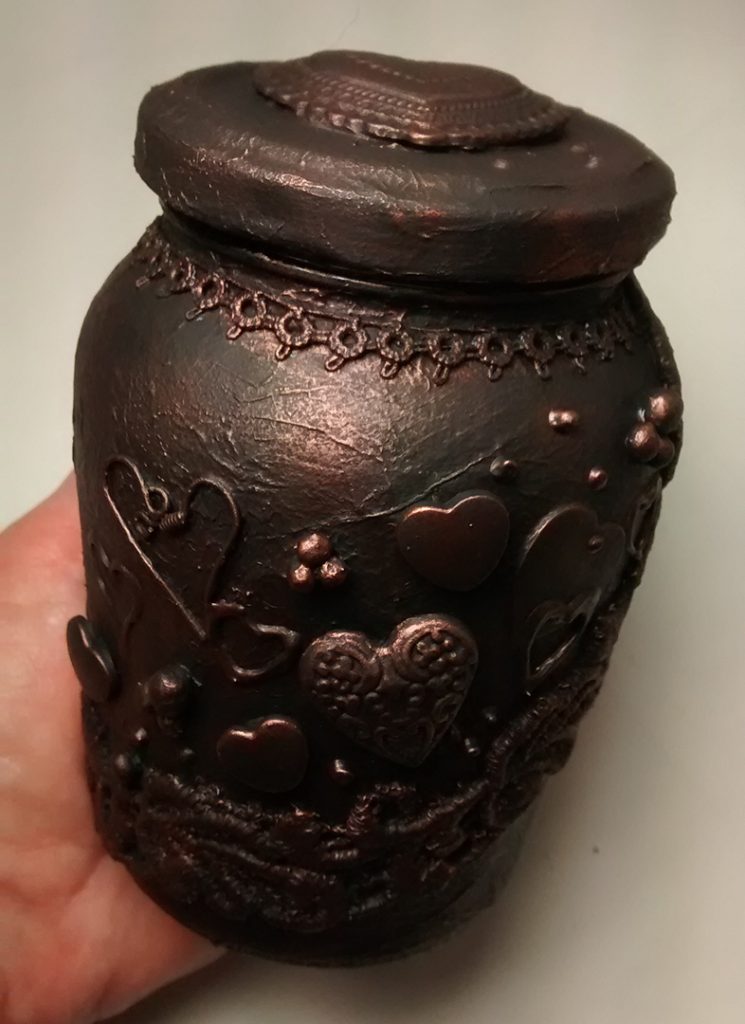 I recently finished Three (grungy) Hearts below, but I'm still going to mount it onto a painted canvas for hanging. It's just a little larger than a 8″ x 10″ canvas.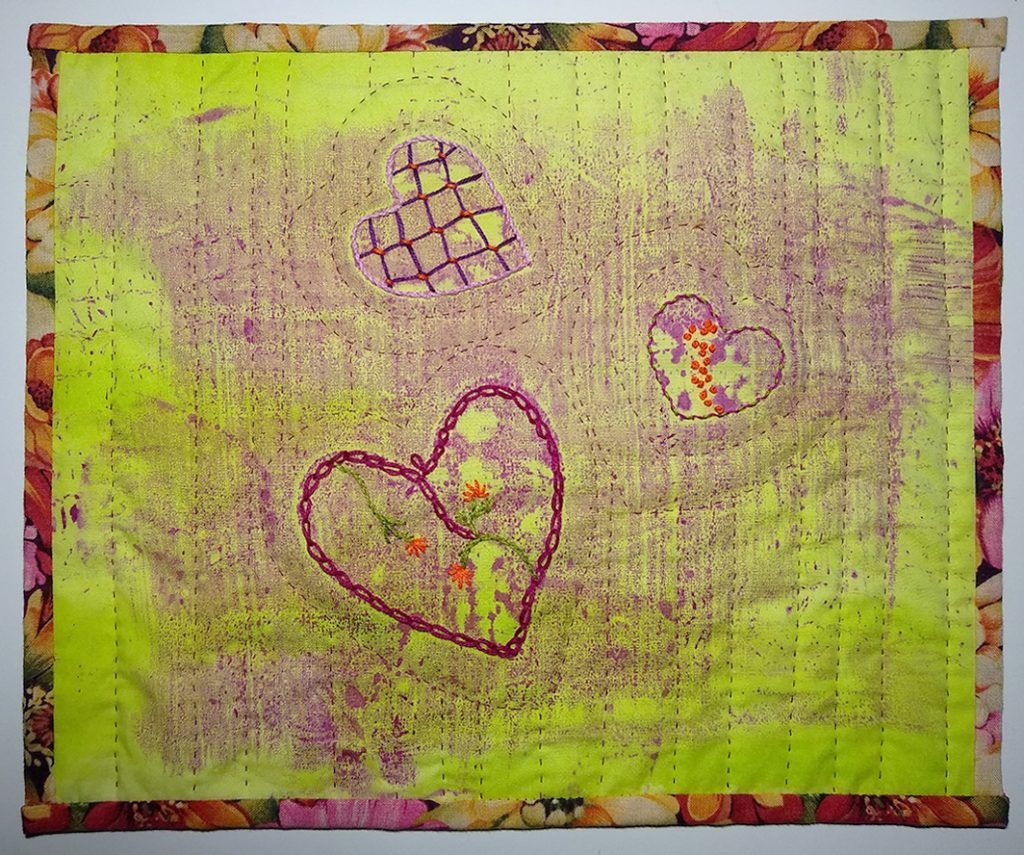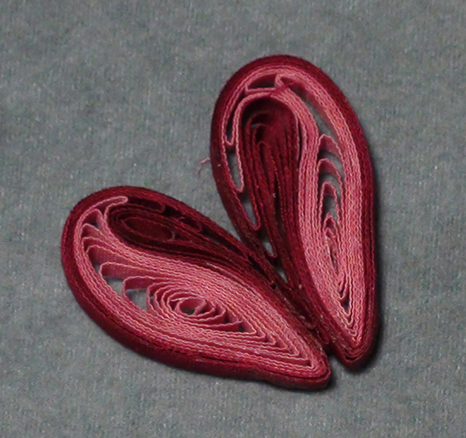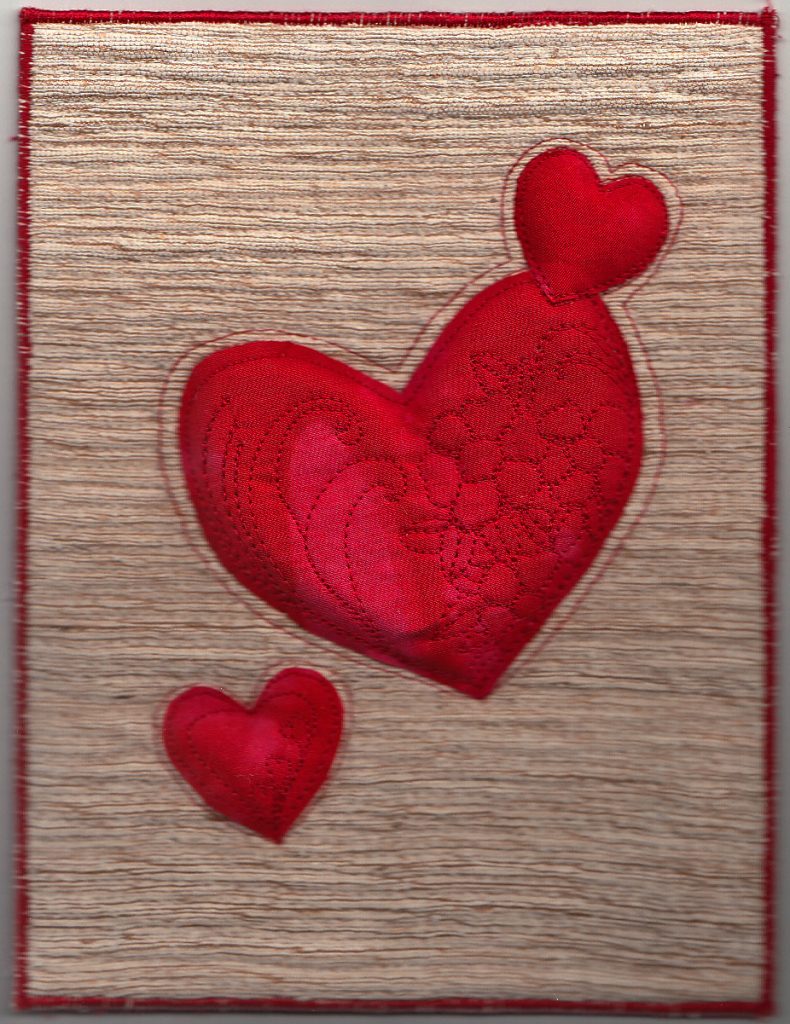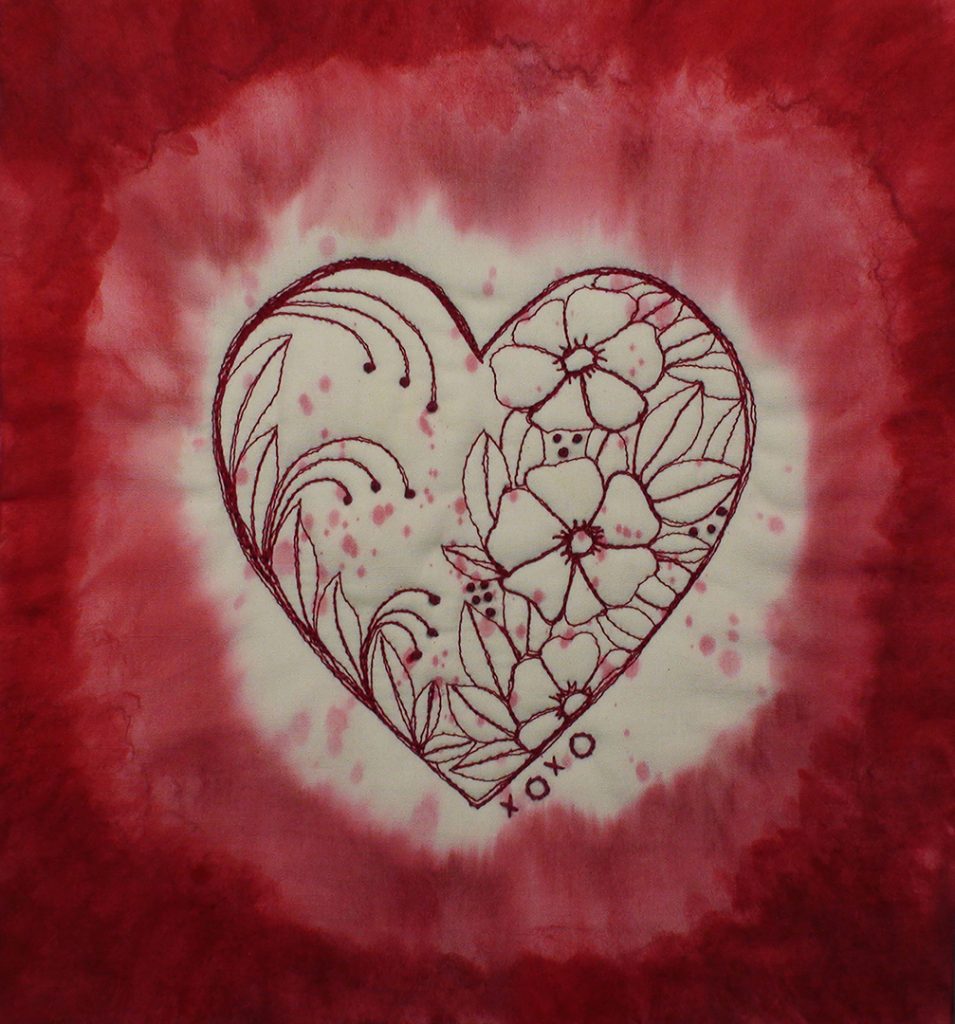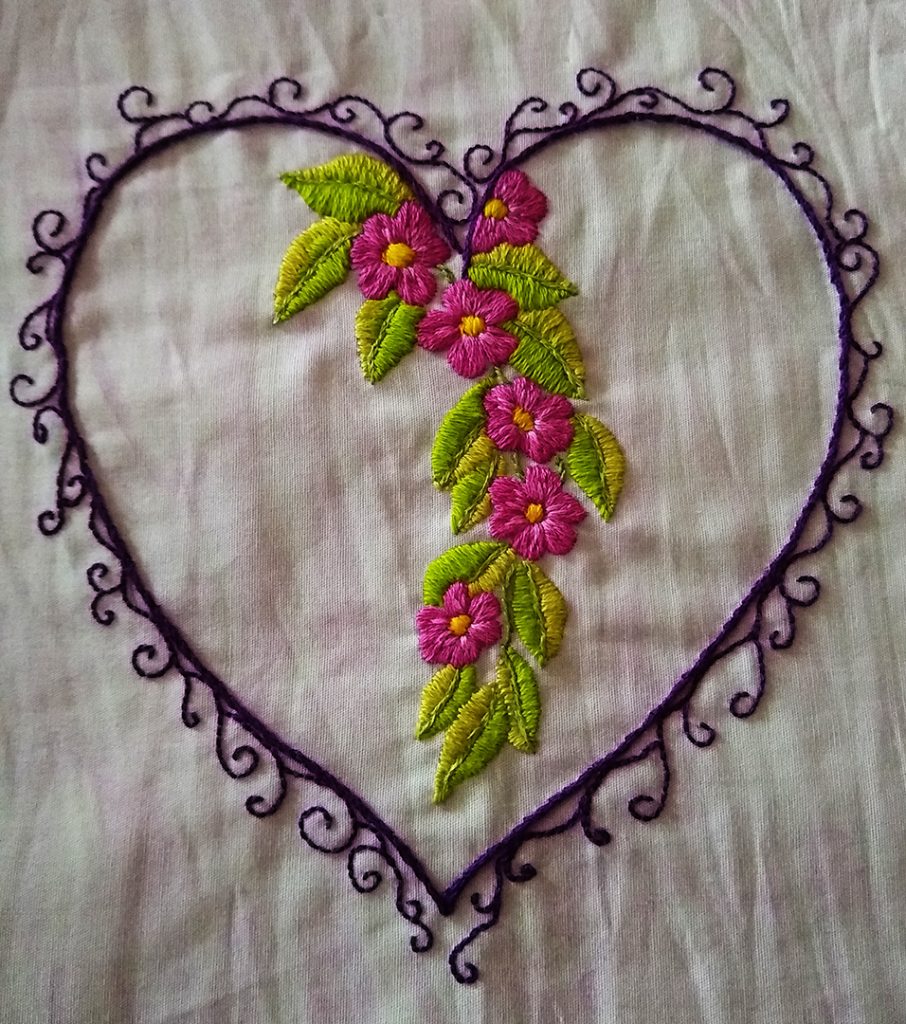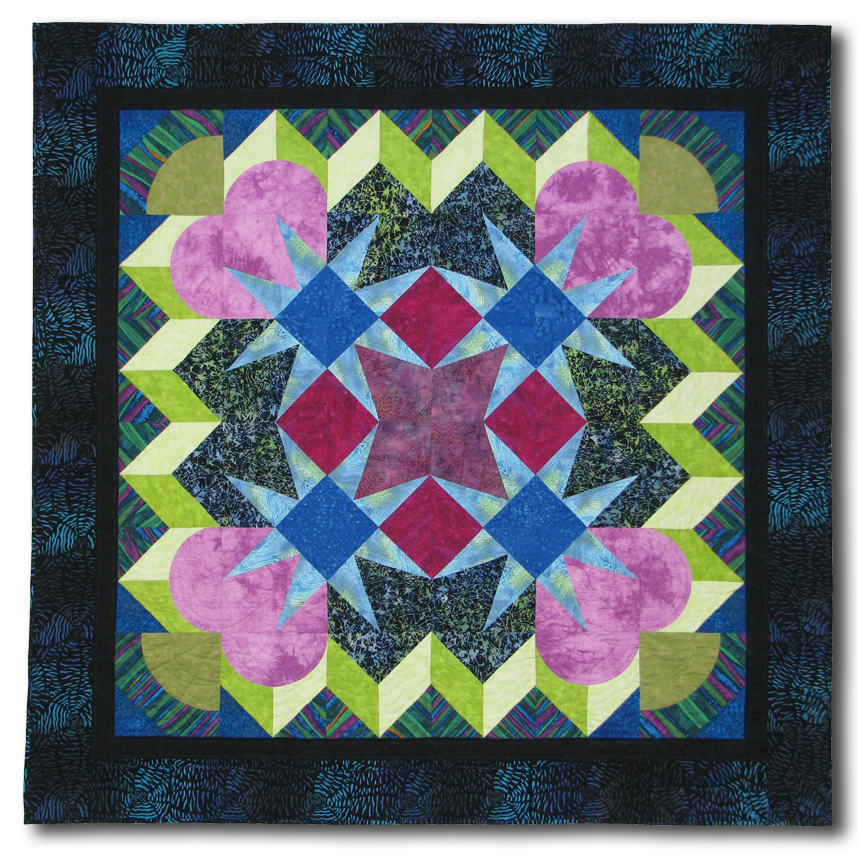 If you like to color or know someone who does the below hearts "frame" can be printed out. Go to my website menu, click on "Pattern freebies" and find the PDF link. The designs would be fun to embroider too!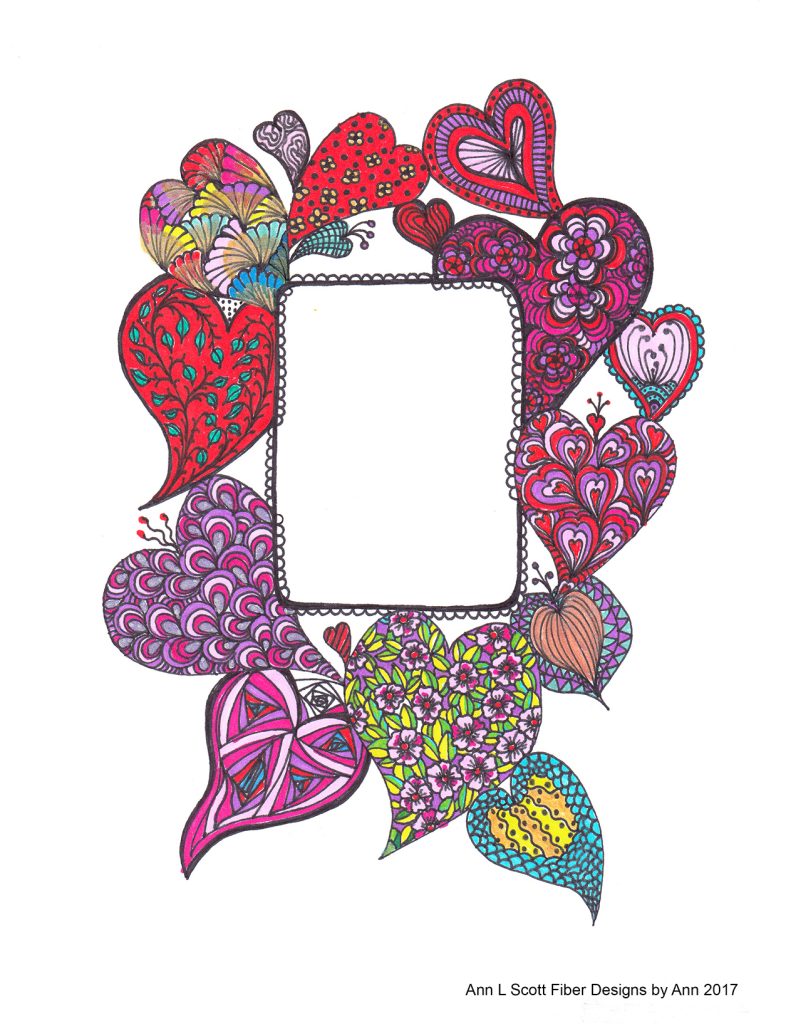 I make and sell MeAnndered fabric panels that can be finished in many ways. They are MeAnndered first on paper, then I laser print them on fabric.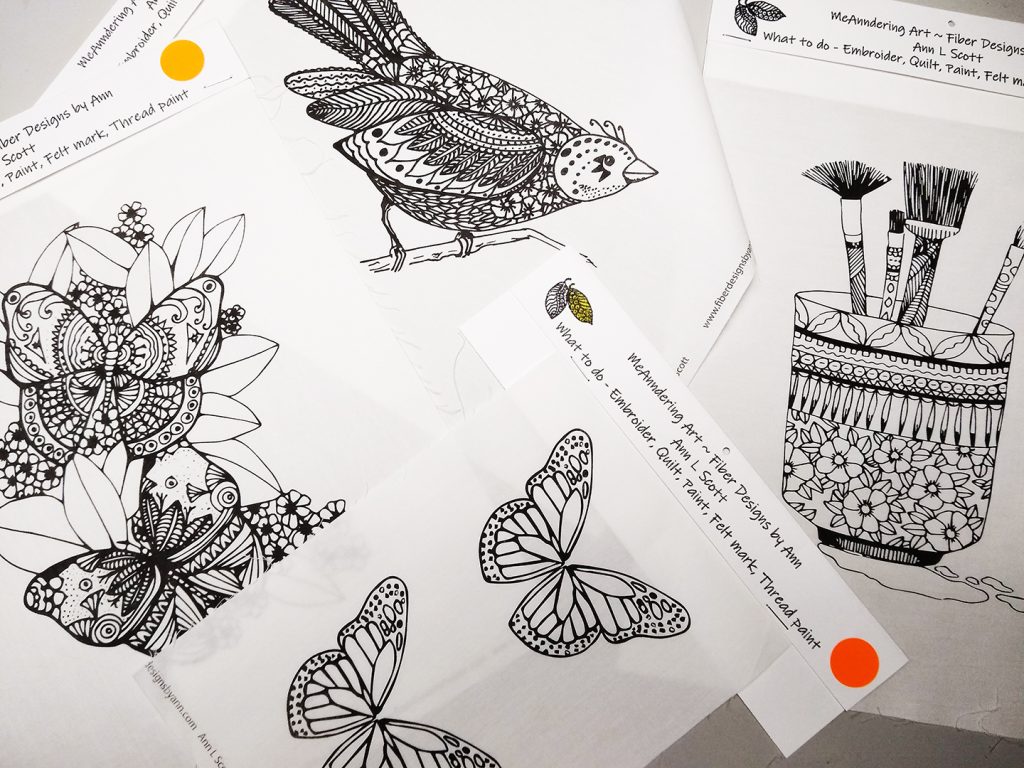 Sometimes I print them on painted fabric…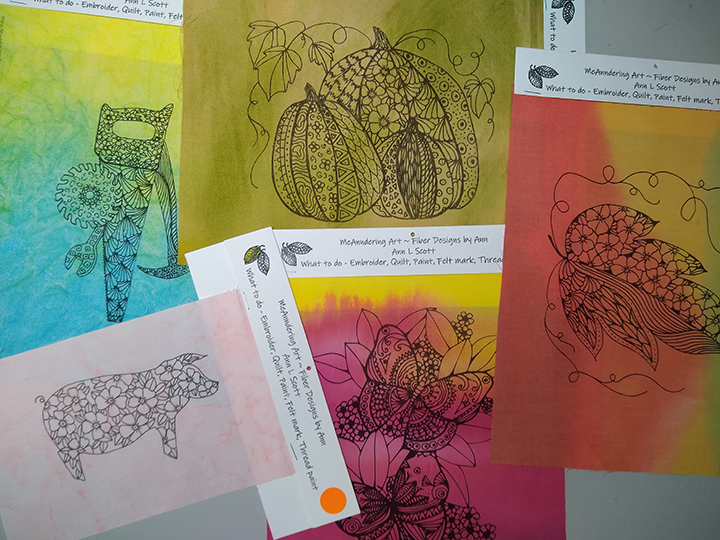 Now the giveaway/sweepstakes…
These five little fabric hearts, all the same design, were the examples for some of the ways the fabric panel pieces (above) could be finished. After using them in a sales booth display I cut them apart and satin stitched around them. I'm sure there are many ways these little hearts could be used but I'll leave that up to the one who ends up with them. See all three images below and the rules for entering.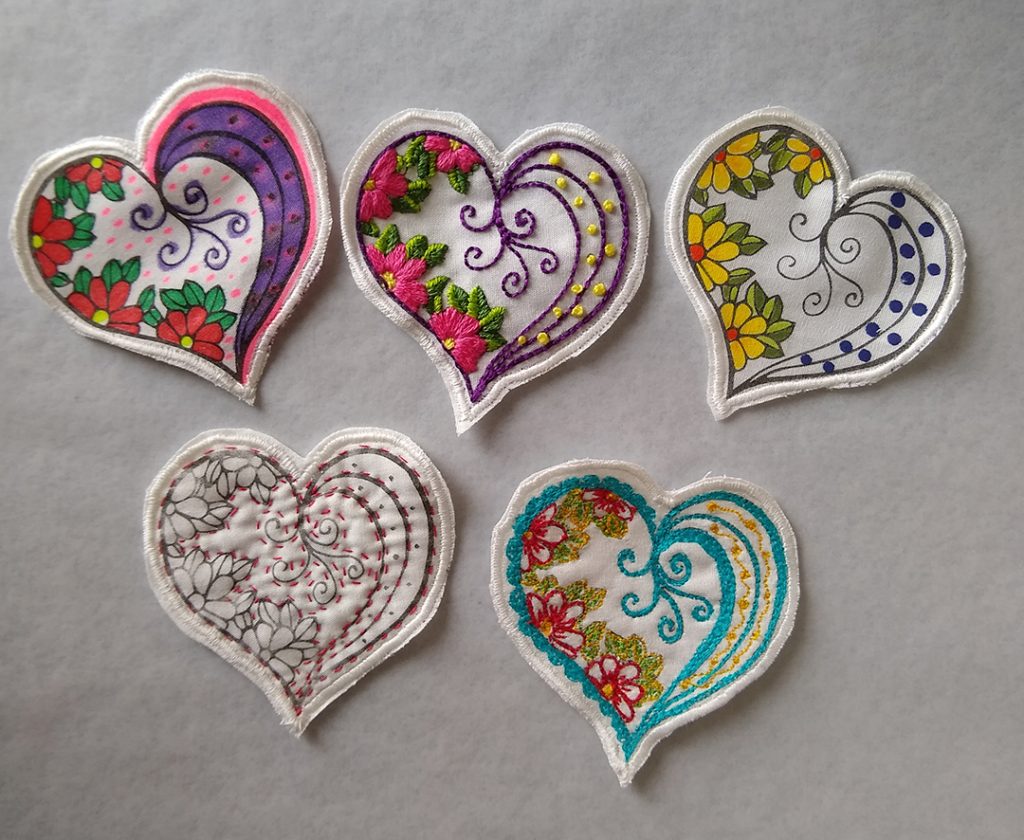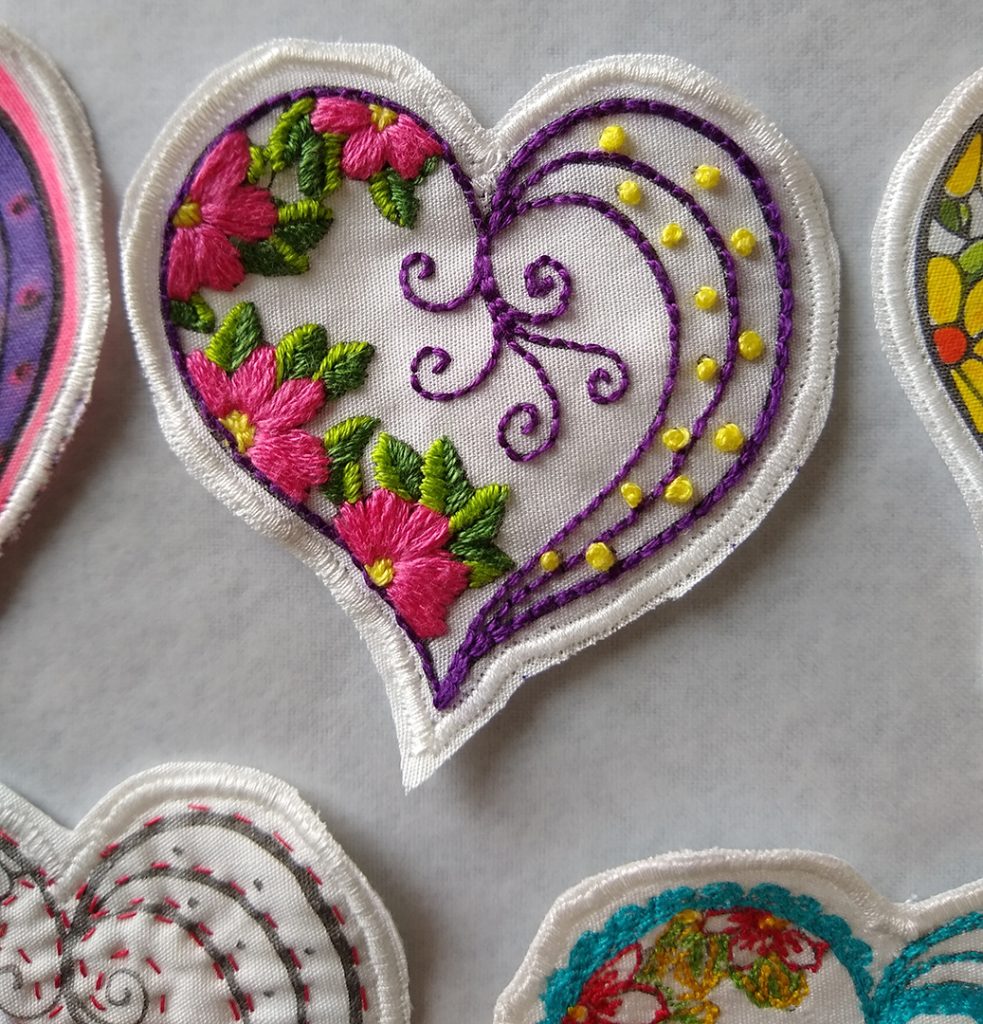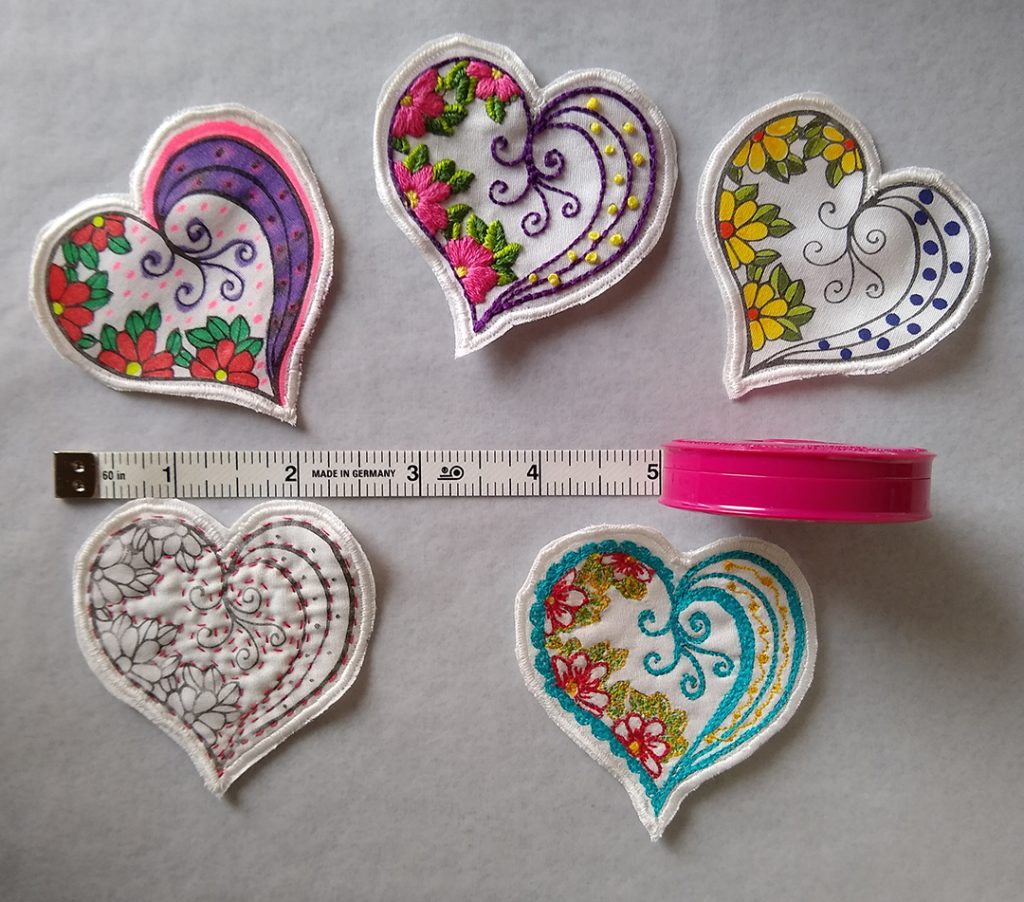 February 2 – 16 Giveaway/sweepstakes – Five little fabric hearts.
To enter: You must live in the US only (no international entries). One entry per person. Sweepstakes/giveaway begins February 2, 2022 and ends at 9pm (Pacific Time) February 14, 2022.
Leave a comment/reply on this blog post that you would like to be entered for a chance to win the five little fabric hearts and include your first and last name (or last initial).
On February 14, 2022 I'll use a random drawer and announce the winner on my next blog post.
Winner will email me their mailing information and I will mail the five little fabric hearts ASAP. If I don't hear from the winner within five days of drawing date, I will run another random draw. Good luck!