I'm working on another project for Visions Art Museum Stir Crazy Member Challenge. I like to make a How-to video to go along with the project, it'll be out in October and I'll share it then.
I had a slight mishap in the studio (roller cart tipped over when a caster came unscrewed). My (adult and honest) daughter was trying to move through my studio yesterday and proclaimed "This studio is a disaster!" I can't argue with her, but I'm working on it… It could have been so much worse.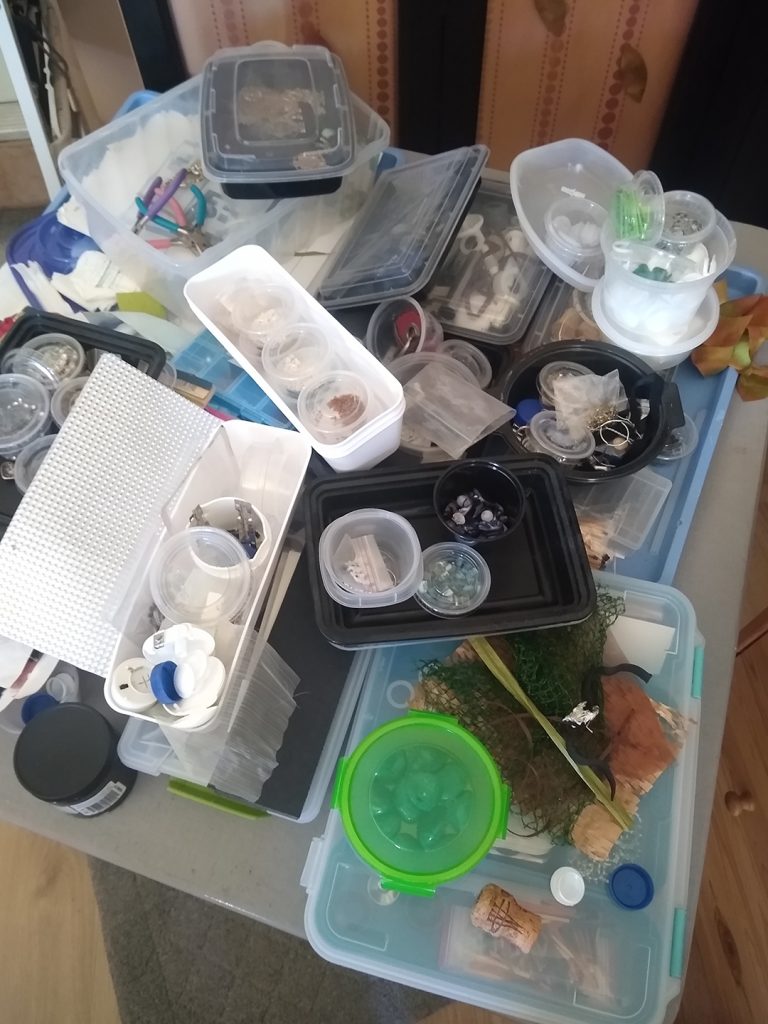 I also got new eyeglasses which are wrong, and so I'm waiting for new, new glasses. Needless to say, my focus has been all over the place!
I did find this piece of fabric while looking for another piece of fabric. I don't remember painting it and I don't remember where the top water and/or sky ended up either, but I liked it enough to hold on to it.

I quilted a roadrunner on it; the original drawing was by my daughter but I altered it slightly, and I'm going to quilt it a bit more.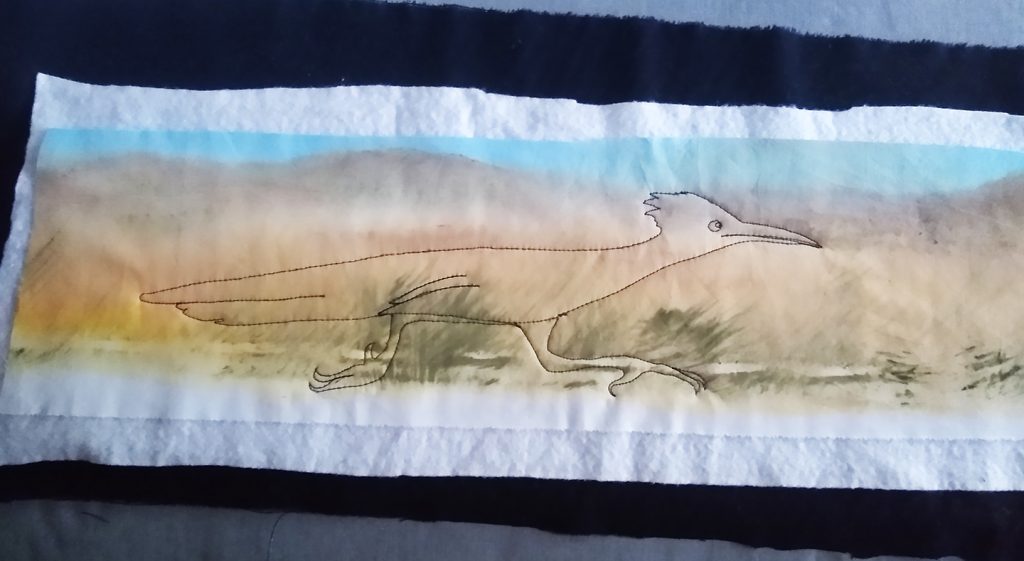 I have an idea for a unusual finish, hopefully it works out, I'll share it in a future post.