I hoped to have my roadrunner piece finished but between the designing, cutting, and next drying time, it's going to take longer than I thought it would.
So, I'm sharing some pieces here, I've used different painting techniques on them. I'm sure I have shared some of them in the past but I think they are a nice reminder of what we can do when starting with white fabric. They could be done on printed fabric or painted fabric, again. I may not be completely sure what techniques I used on some but I'm sharing as much as I can remember.
Starting with the sweet one…
Chocolate Sauce and Wrappers. I pulled a thinned pint color, with a cheap brush, onto dry fabric and then wet the fabric and did a wash. The "chocolate sauce" was probably done with an eye dropper and then tilted. I hand painted little white highlights to give more dimension. The wrappers are metallic painted fusible in silver and gold.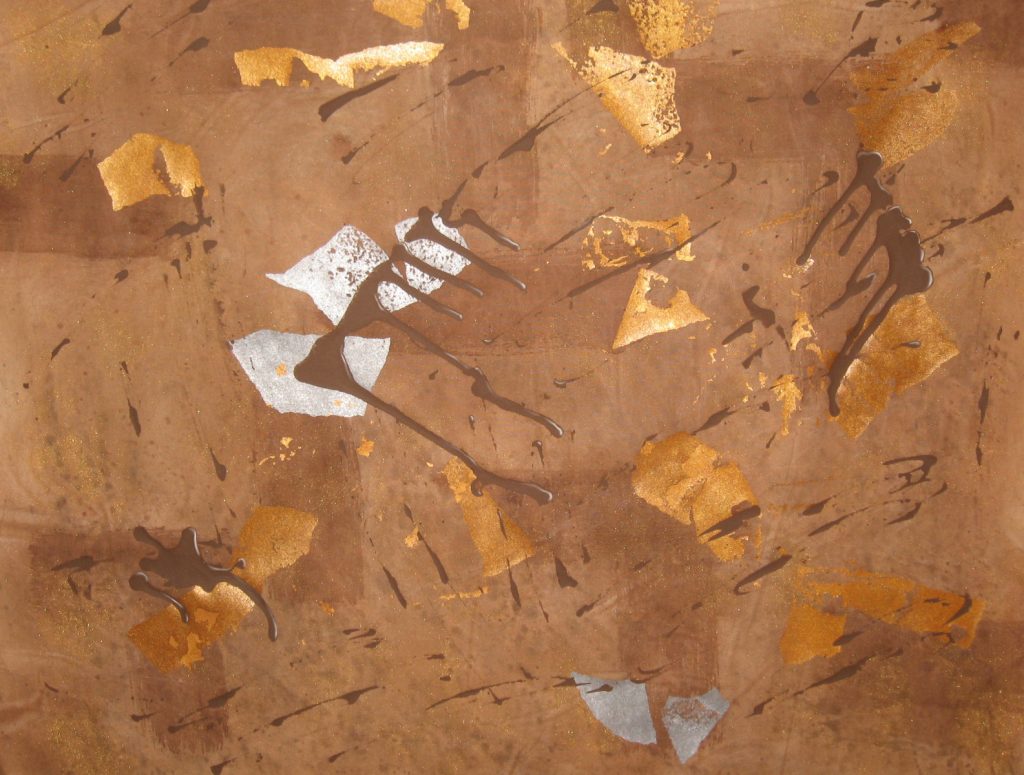 Clothespin resist painted not dyed. I remember this being really fun to make!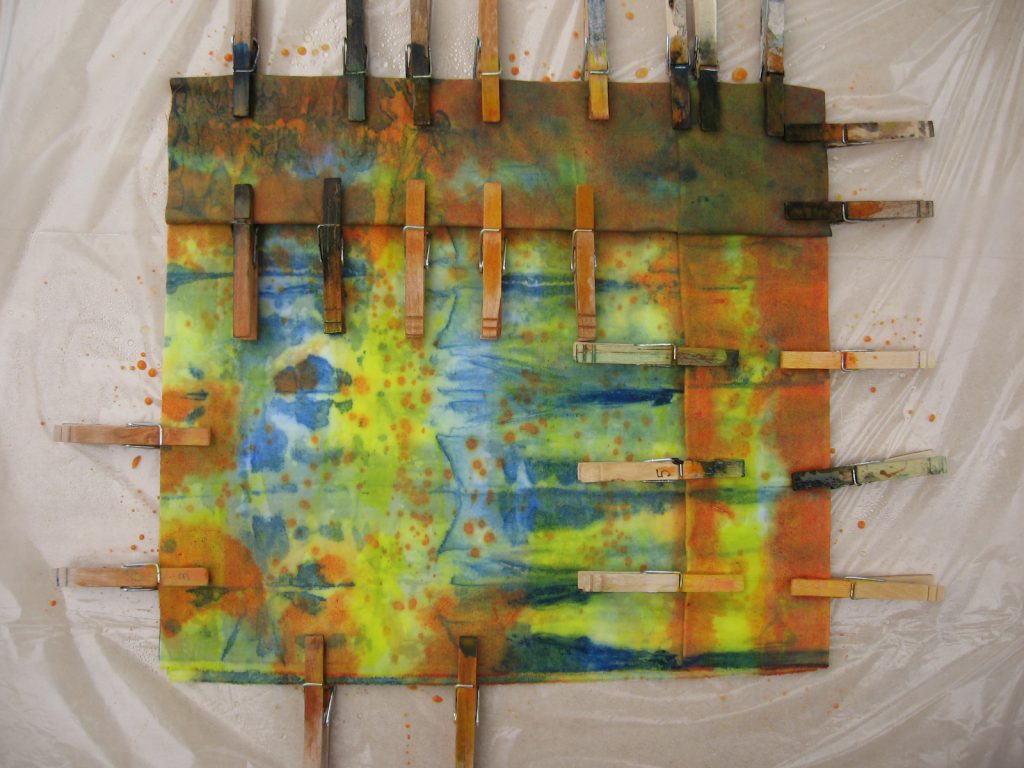 I used the clothespin resist in this abstract that I then over painted. I remember starting to quilt it and not liking where I was going, so I think I put it away or maybe I cut it up! I probably should have just stretched it on a canvas.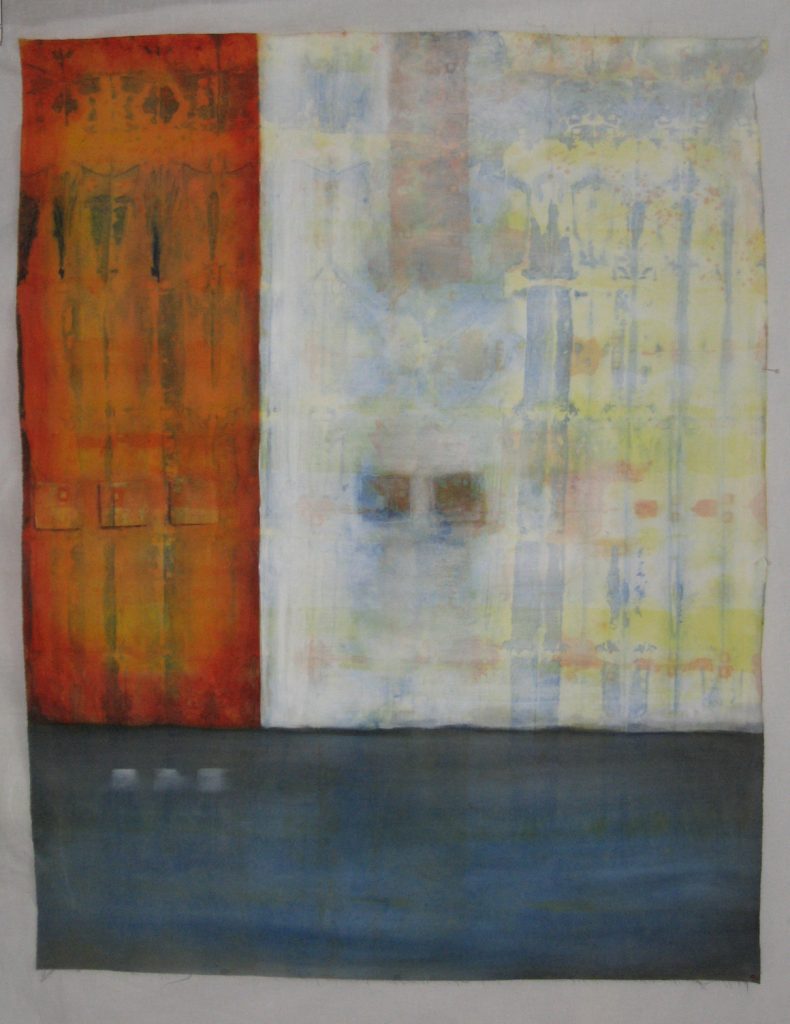 Detail from Fallen…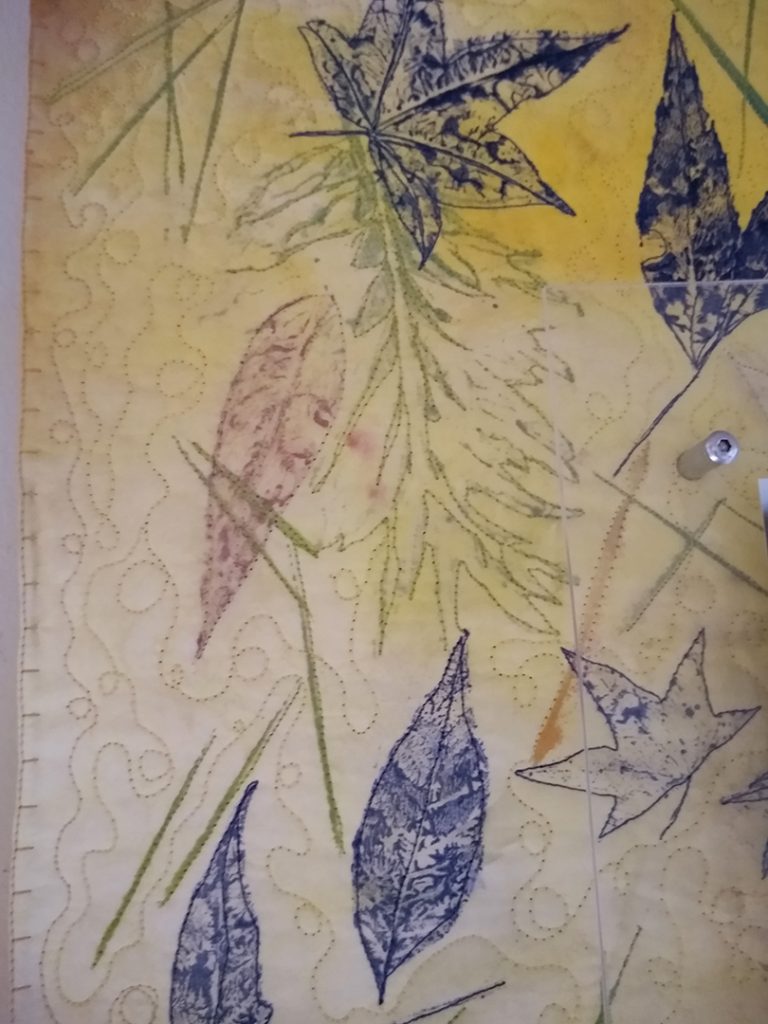 For Fallen I used real leaves for stamps and a credit card for the lines. I think I used a pointed round paint brush for the dots. This was a fun one to quilt.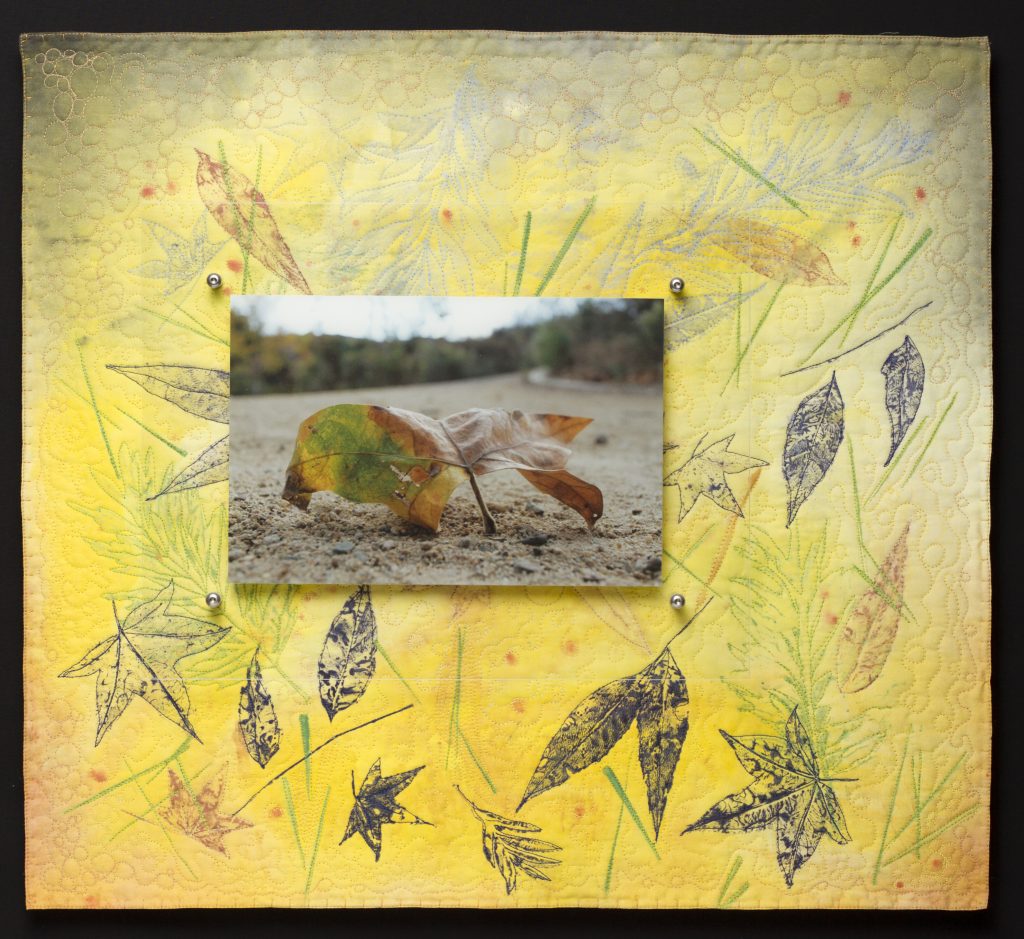 Detail of Above Lake Cuyamaca…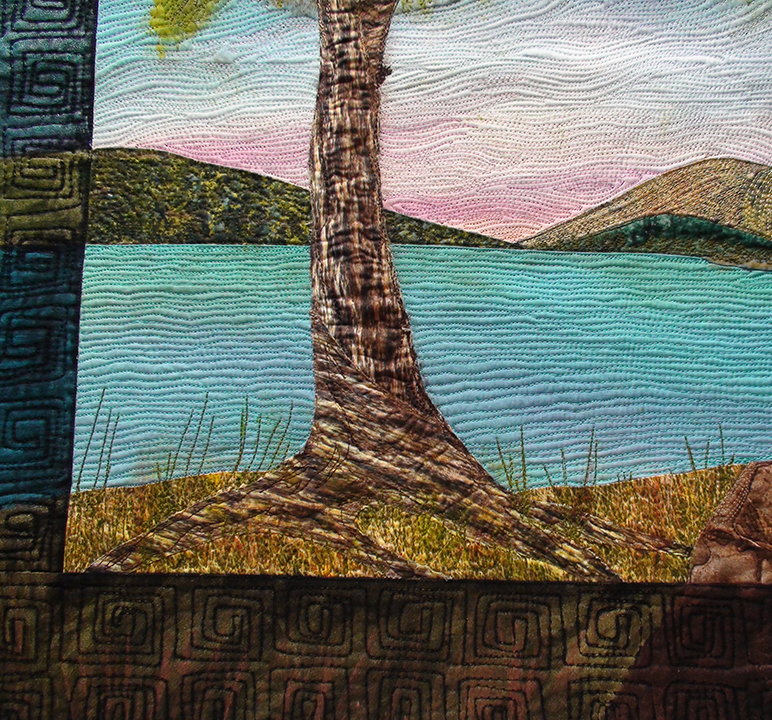 In previous post I shared the how-to quilt and then paint the border. I painted the sky and water and I think the quilting worked well for the ripples in a lake.
Detail Drift and Flow…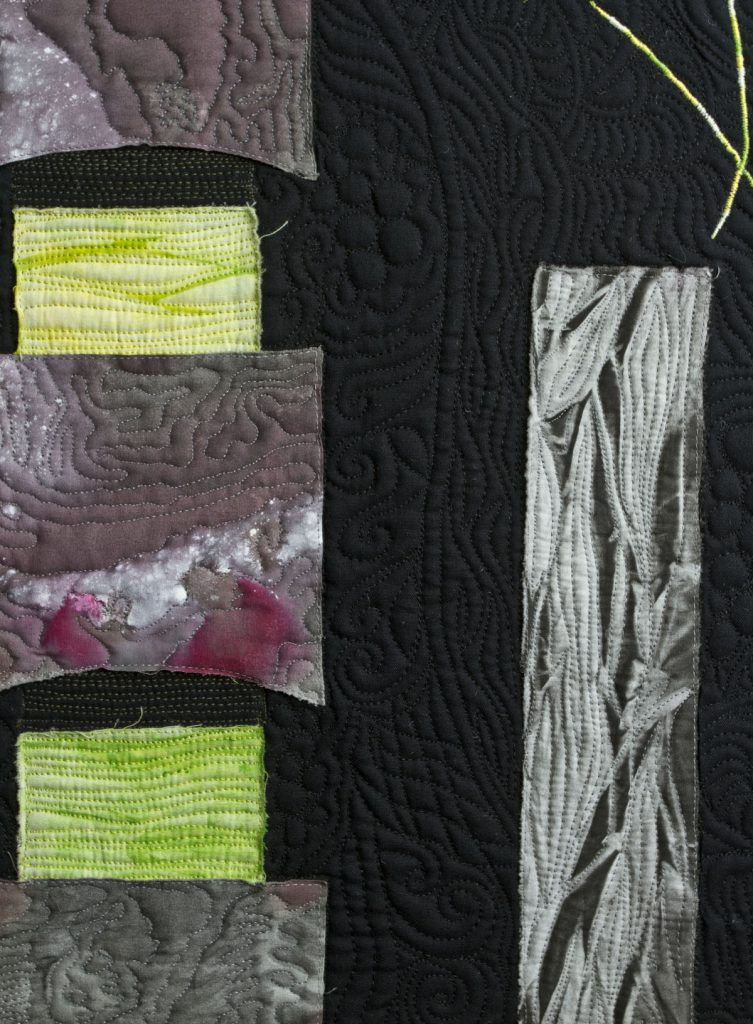 Drift and Flow has wool batting. I quilted the heck out of this piece on my domestic sewing machine; the last piece I did before getting my sit-down quilting machine. I'm glad the quilting shows in the photo because the black thread on black fabric is difficult to see in person. The black and gray on the right (above) is pole wrapped (same piece as the larger on the left below), and I was thrilled with the results, particularly in the gray area. It looked like hanging leaves. The square (ish) pieces were made by throwing paint down while thinking of sciencey things. The curvy lines are satin stitched and the gold drips are metallic paint tilted to let run and then the piece was cut into four squares.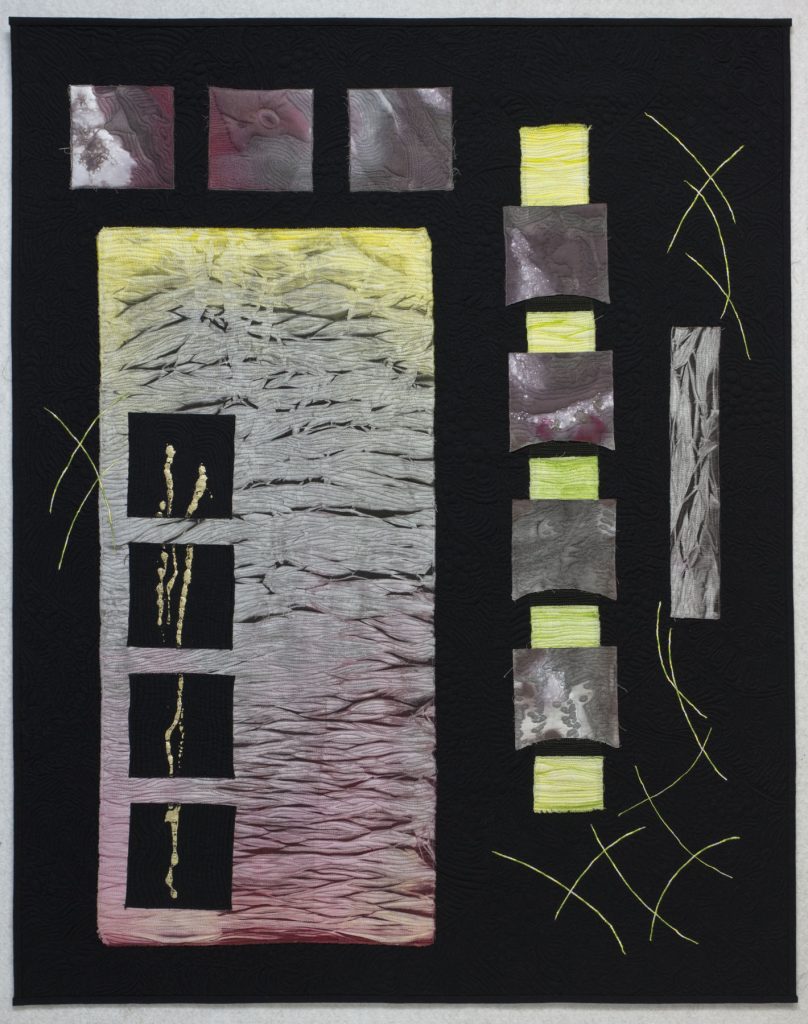 Dwell detail… Dwell is a painted wholecloth and my most favorite quilt, ever.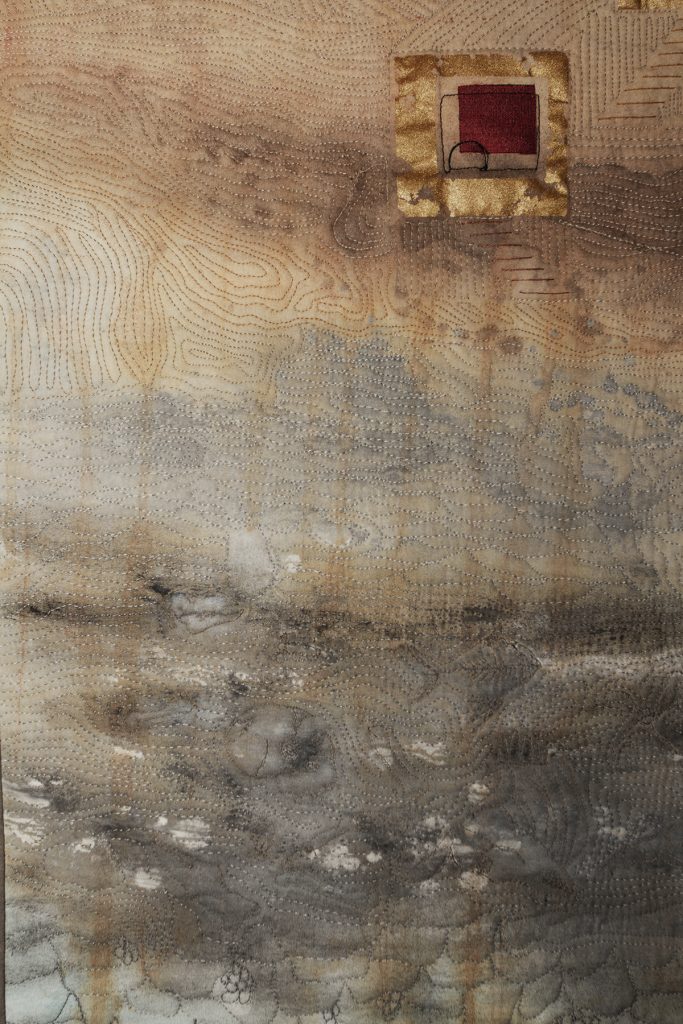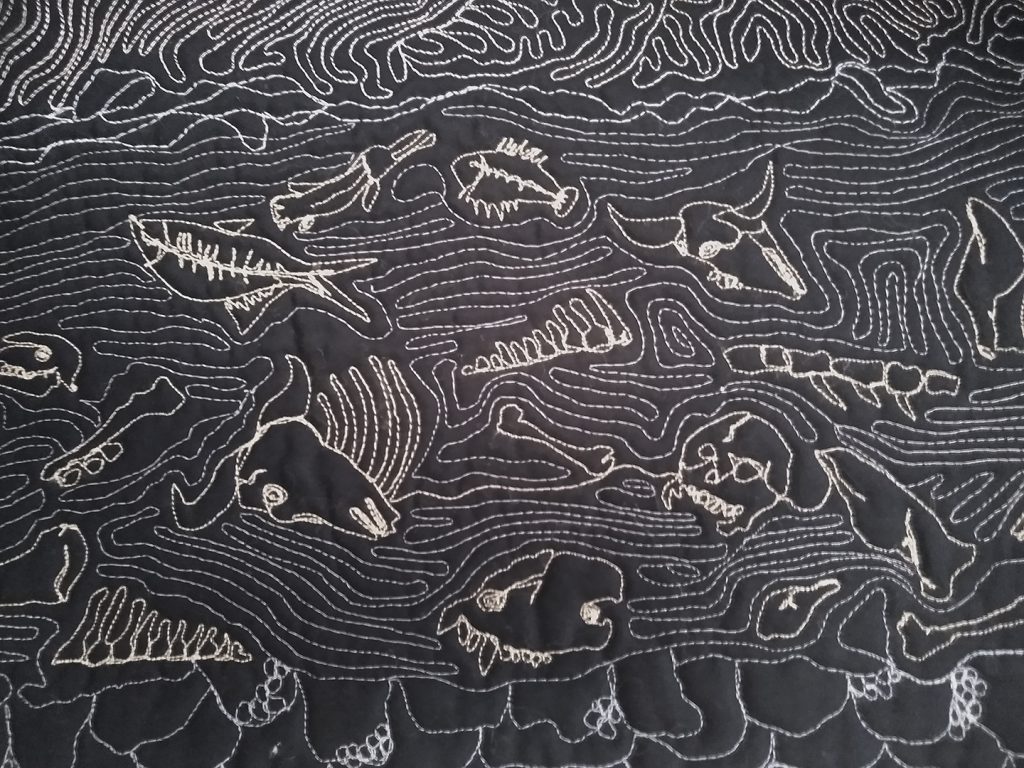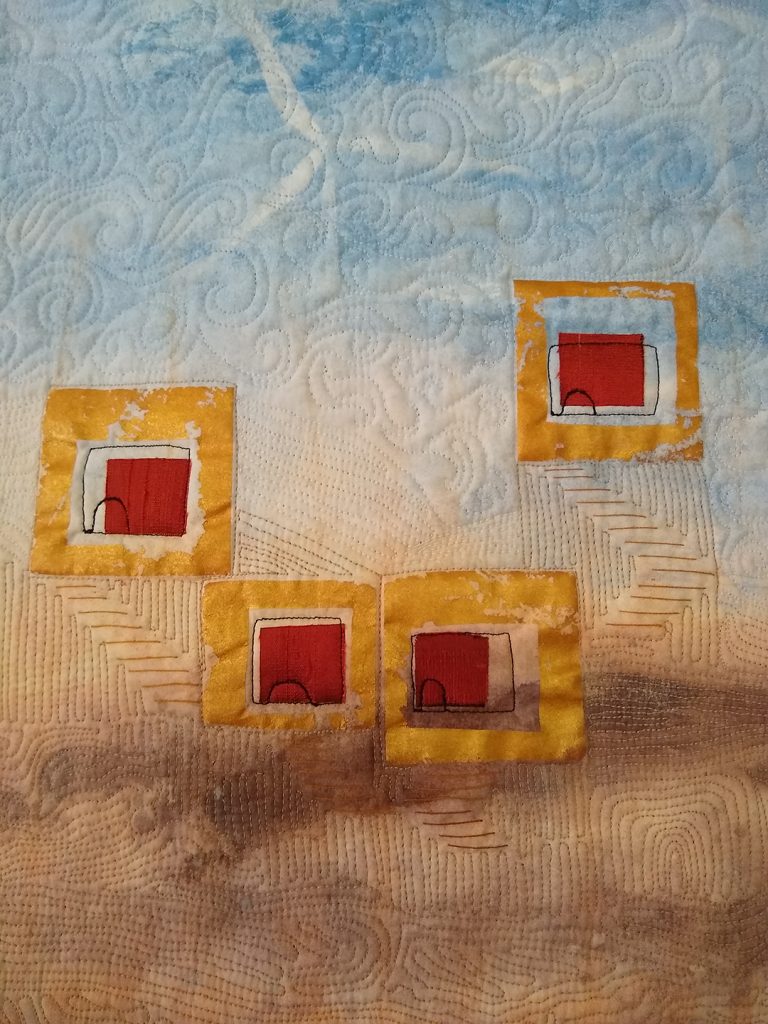 The background fabric was stretched on a frame and painted. The windmills are made from a handmade stencil, the brick rectangles are purchased hand dyed silk, and the gold frames are painted fusible. The binding fabric was painted especially to continue the colors from the main cloth.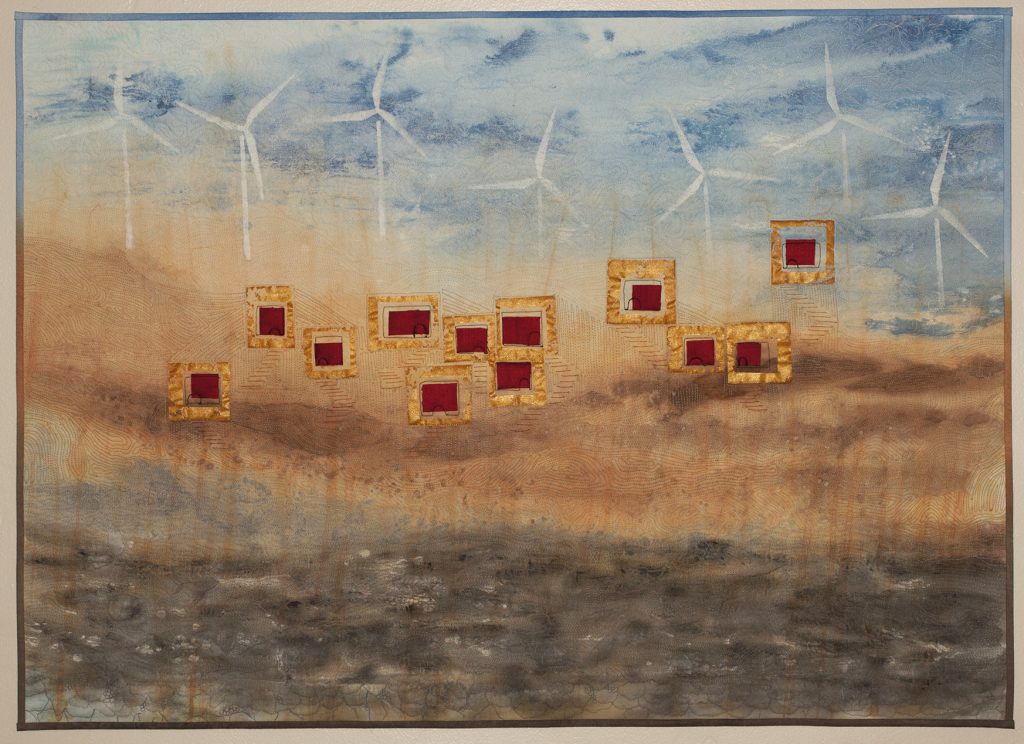 I hope you enjoyed this little quilt show and the these pieces have given you some ideas for techniques you may want to try.