I think all the rain has really caused Spring to SPRING around here. I'm finding all kinds of things to photograph on my walks… nature that has or will spark a work of art.
Early yesterday I fished a tiny pale aqua colored bird's egg shell out of our waterfall and set it on a near by rock that was almost the same color. The image below is fabric I painted to mimic a stone that contained Map Lichen. I enjoy trying to replicate rock and stone texture on fabric.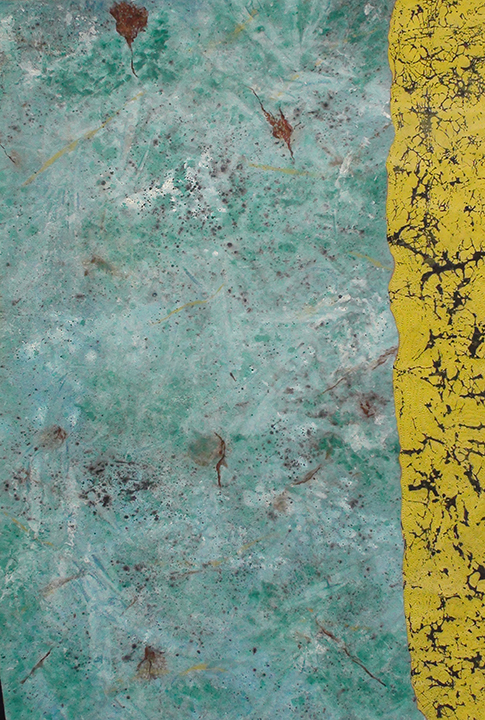 Then later on our walk we came upon a beautiful garden with gorgeous roses, all splattered with morning dew drops. The quilt, I've shared before, is Gifts from her Garden.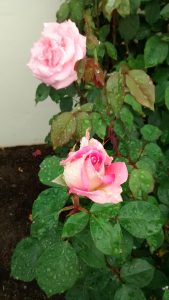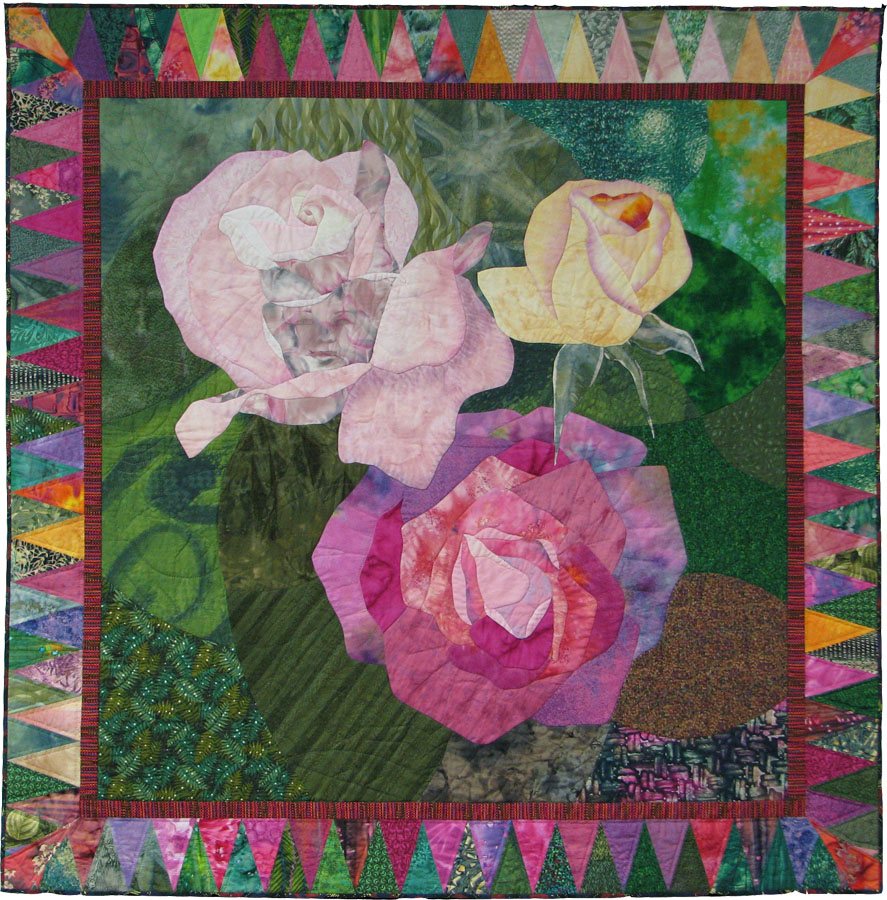 Then today on our walk there was this, ivy climbing up a tree. I wish I could have gotten closer or had a camera rather than my phone. The contrast in color and texture really struck me. It reminded me so much of my photograph on fiber piece – "Coexistence". I'm happy and fortunate to be able to take walks and find inspiration, I know I write about it a lot!