I was hoping to share a new fabric painting video but just as I turned on my overhead lights to video the bulbs sizzled out and I had to leave the studio because of the noxious fumes. So here's an oldie but, I think, a goodie. Read details below for fabric giveaway/sweepstakes.
I plan to have a giveaway each month so if you'd like to get notifications for the giveaways, and other news, simply subscribe to my blog.
Sky Over Oceanscape has my hand painted sky and water fabrics but has already been stitched into a mini landscape quilt top. The grassy border fabric is commercial.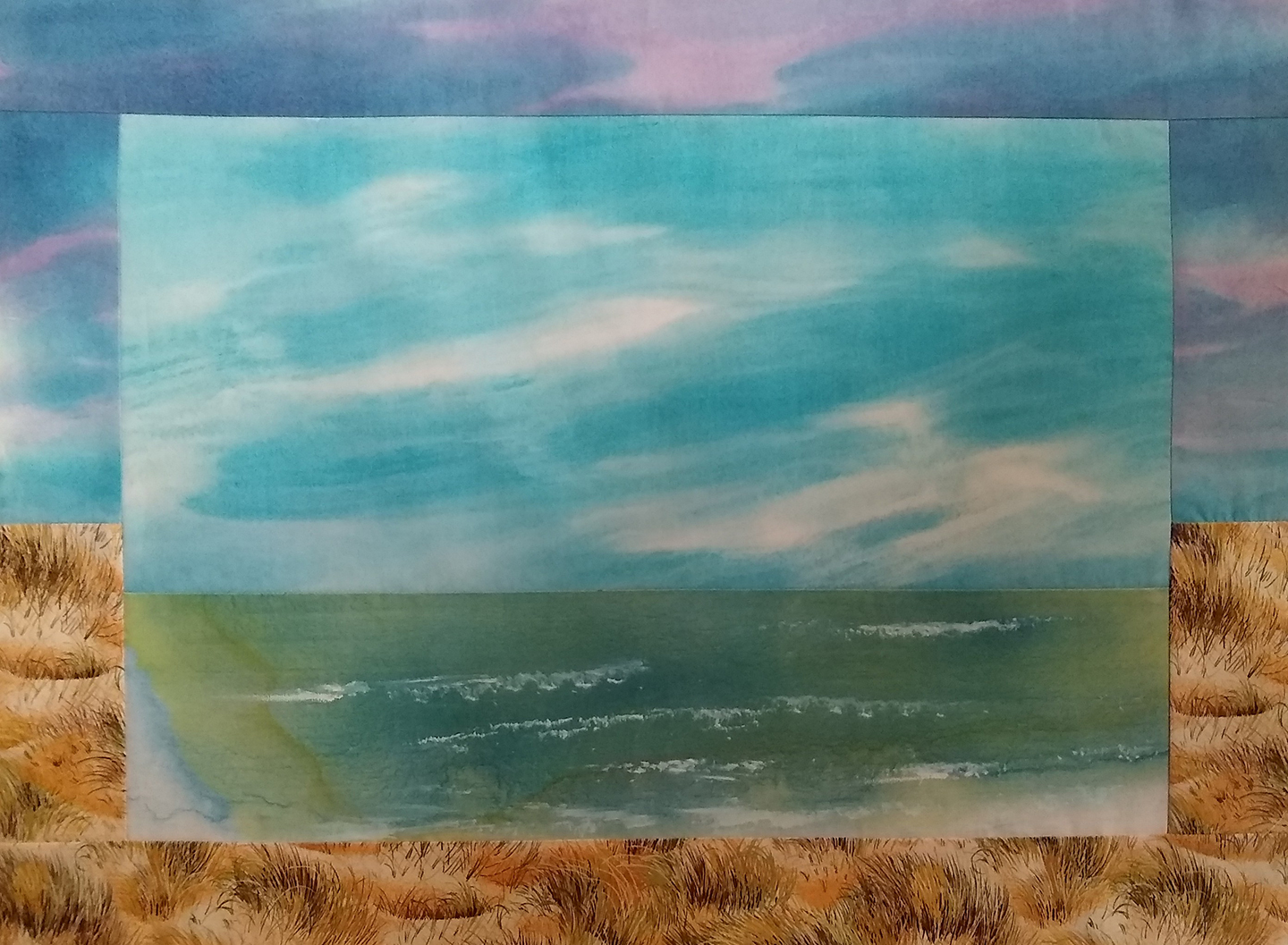 I think it would be a good piece for someone looking to hand or machine quilt a small (22″ x 16 1/2″) but unique project. The second giveaway is a 42″ x 18″ piece of hand painted fabric I titled Woods. I usually paint on a fine, tightly woven fabric (think batik) but this piece was painted on a fabric closer to a quilter's cotton. There are many ways a piece like this could be used – Tree trunks, leaves, ground, grass, even flowers.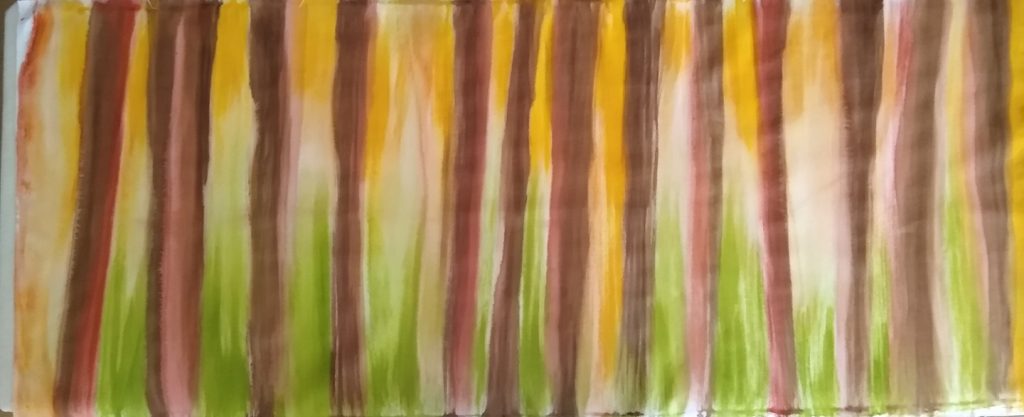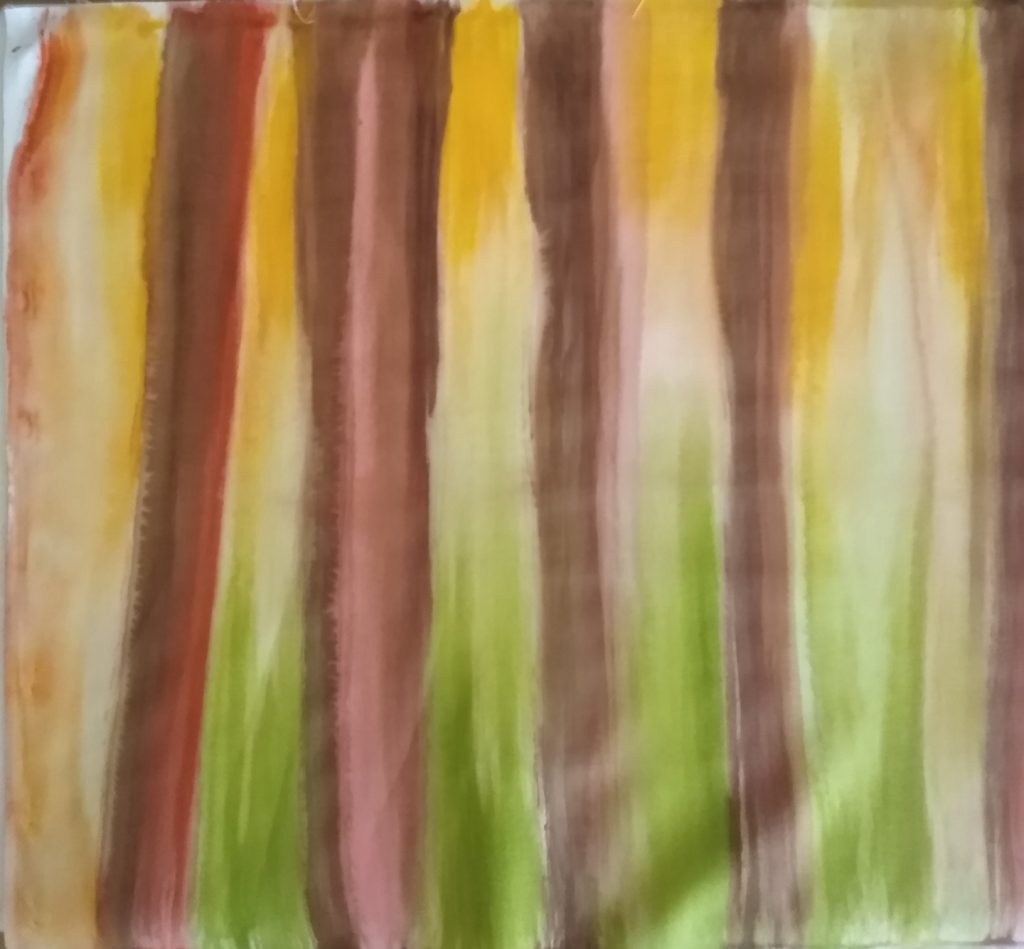 Sweepstakes/giveaway begins January 13, 2021 and ends January 19, 2021.
To enter: You must live in the US only (no international entries). One entry per person. NOTE: If your name is drawn as the first winner it will be removed for the second drawing. Leave a comment below that you would like to win the Sky Over Oceanscape either/or the Woods fabric and include your first and last name (or last initial).
On Jan 20, 2021 I'll use a random drawer and post the winners on my blog. Winners will email me their mailing information and I will mail the landscape and fabric pieces ASAP. If I don't hear from the winner within a week of drawing date, I will run another random draw. Good luck!
Be safe and well.