If you left a comment for the fabric and Oceanscape top giveaway, thank you!
The winners are…
Karen G. won the Woods fabric piece.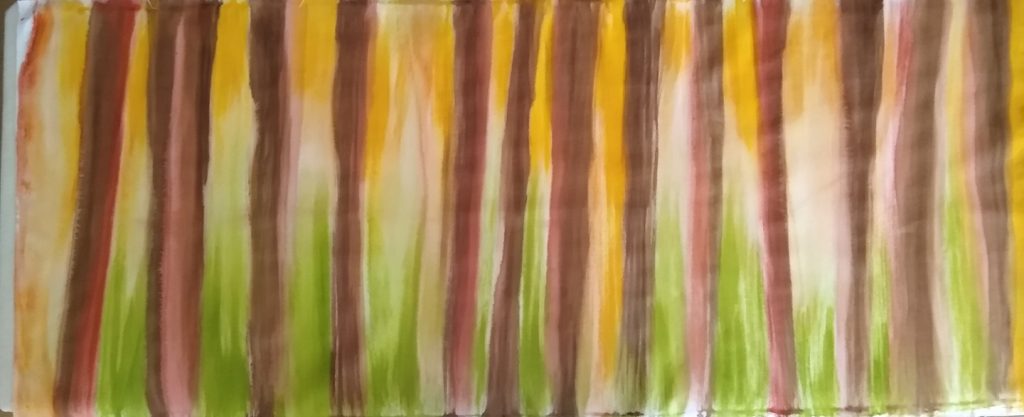 Carol in AK won the Sky Over Oceanscape.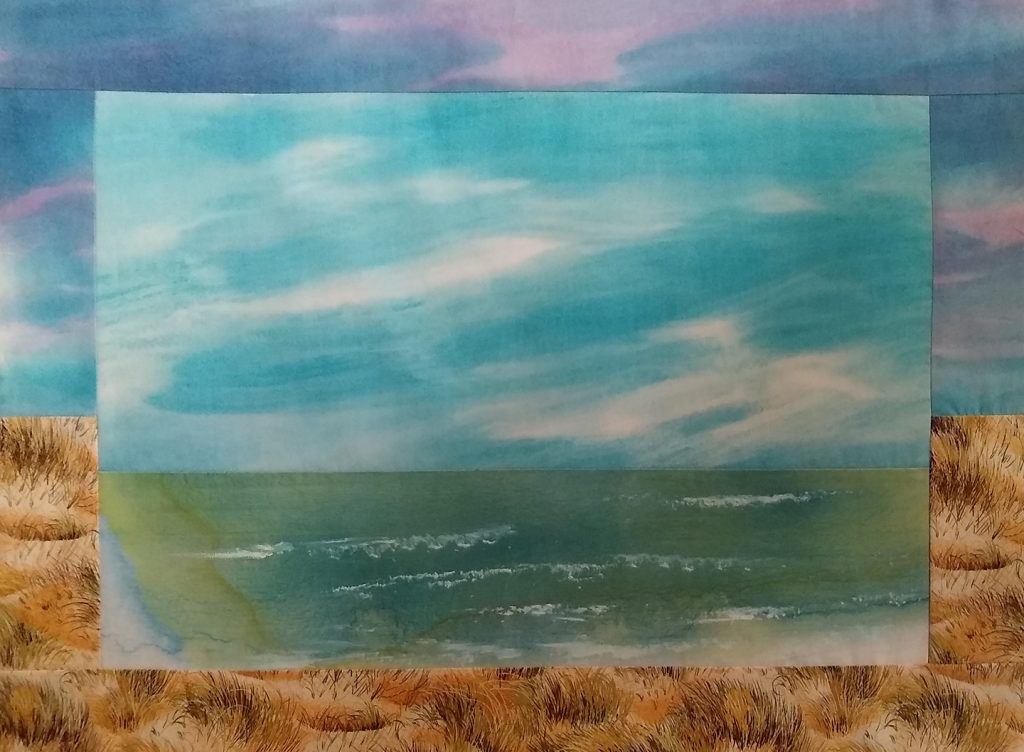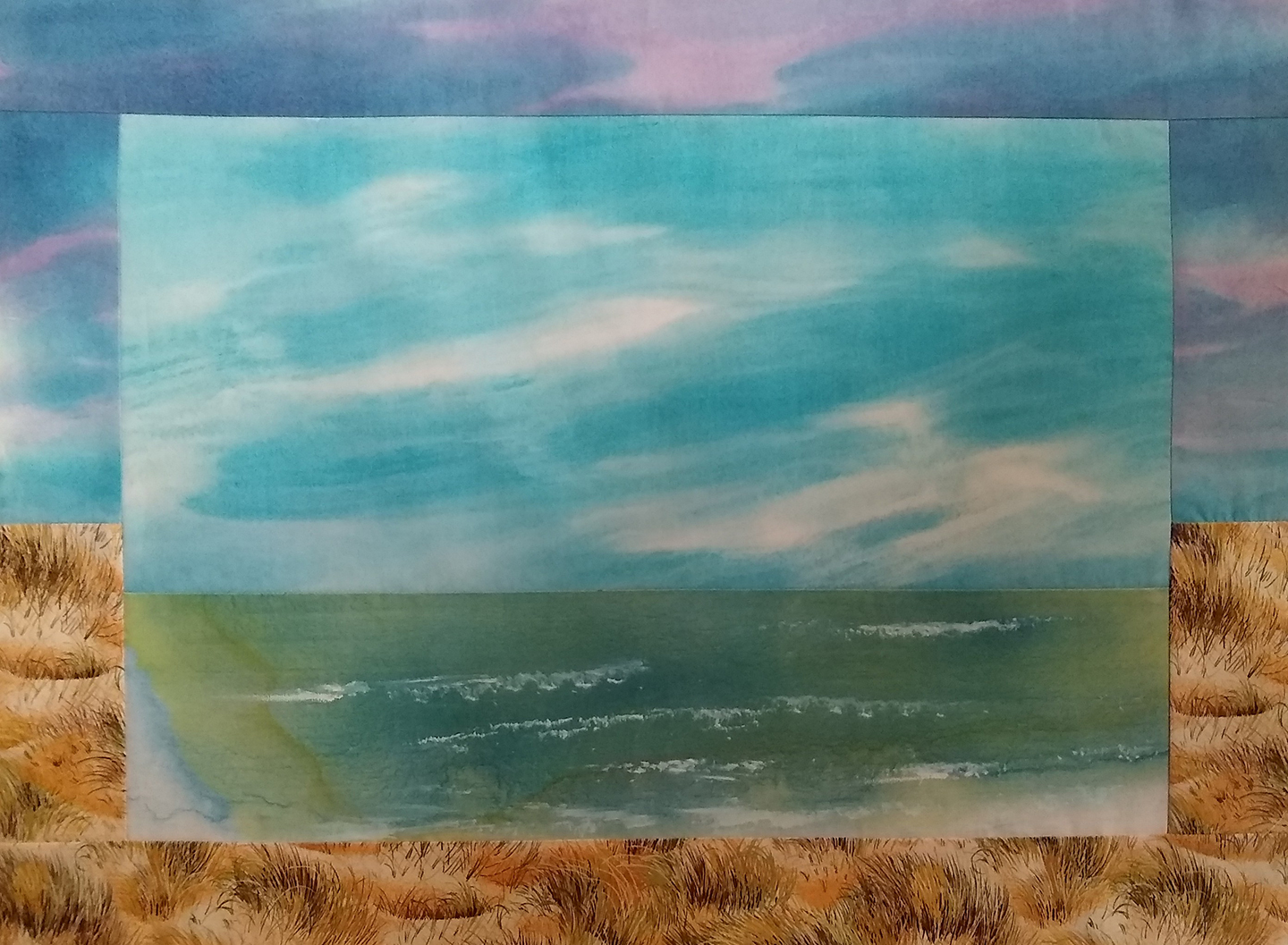 Congratulations! Please email your mailing information to me at fiberdesignsbyann@gmail.com
Below is my latest painted sky fabric. I'm editing the How-to paint this sky fabric video now and should post it next week. The hill/mountain pieces are only being auditioned here (not sewn or fused yet), and on the right the pieces have been darkened in Photoshopped.
Which landscape do you prefer?
I hope you will follow along, and remember there will be another giveaway in February.
Stay safe and well.