My last day of #Needlevember was a free-motion quilted ornament. As I did with many of the November stitched pieces, I sketched or drew a little picture of what I was going to attempt to stitch, then instead of drawing on the fabric I just look at the drawing as I free-motion quilted. It does make the process a bit slower because there is a certain amount of creating on the fly and sometimes I have to just be okay with wonky!
These November stitching pieces ended up being a great way to use painted, gel printed, stamped, and stenciled fabric pieces I had been saving.
Here is the finished ornament on hand painted fabric…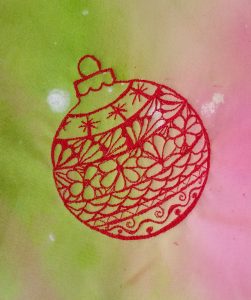 and a video showing the free-motion quilting (I built up more thread off camera).
And here are a couple links to printable pages for you or anyone you know who like to color in ornaments. Have fun and stay safe.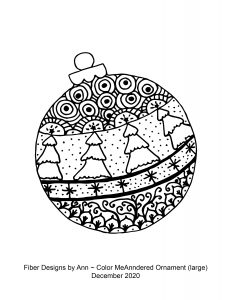 https://drive.google.com/file/d/1BM22ZRGEDBXEjJmnWtx8JlfqdvJW8TiU/view?usp=sharing
https://drive.google.com/file/d/1qLtd8rYm-eUnWwmQL_Vioa-hqXm4mful/view?usp=sharing