I learned a lot while painting these fabrics so there are plenty of things I may do differently even though I really like the results. A couple of the techniques I will absolutely make again, probably for use behind embroidery work.
Here again are the painted fabrics in the giveaway and the video is below.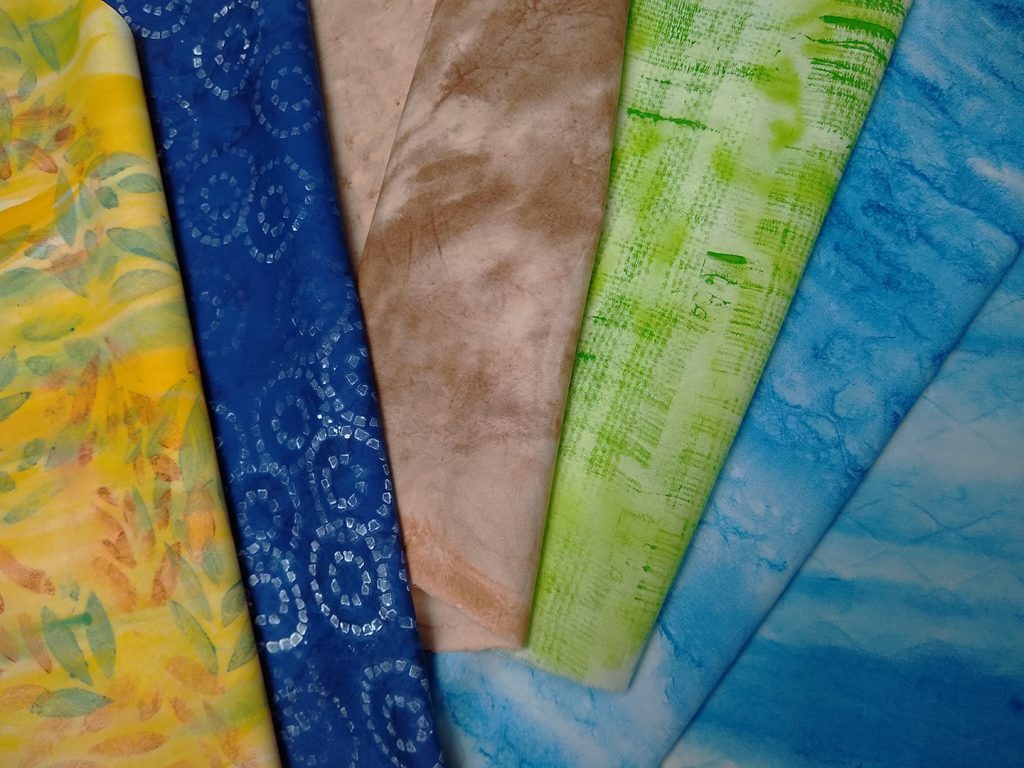 And here are the 6.5 inch squares (96 of them), also in the giveaway.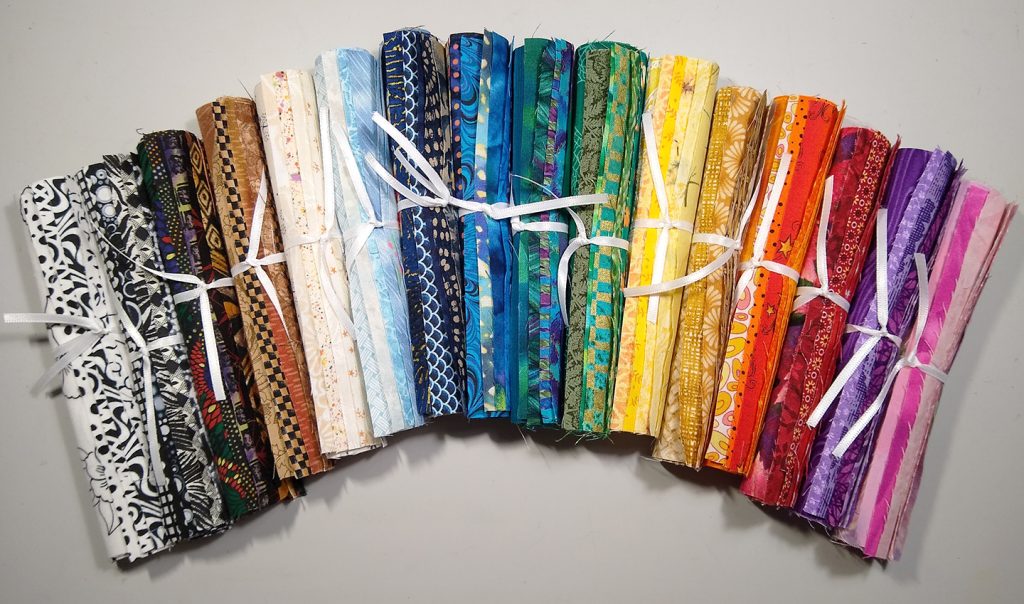 I hope you'll share this post with anyone you know who may be interested in a chance to win either of these fabric bundles.
Reminder – The giveaway/sweepstakes ends on December 27, 2021, and I'll post the two winner's names on this blog December 29th, so if you've entered, please check to see if you are a fabric winner.
Here is my How-to video…
Happy Winter Solstice!