I'm so happy that I have been able to share my artwork, thank you for supporting me and commenting. I've learned a lot from many of you too.
I received two surprises not too long ago, one was an email from the kind person who purchased one of my painted and stitched panel. Below is the project she made with it; prefect for this season. Thank you Lynda! I love seeing how others incorporate my art into theirs.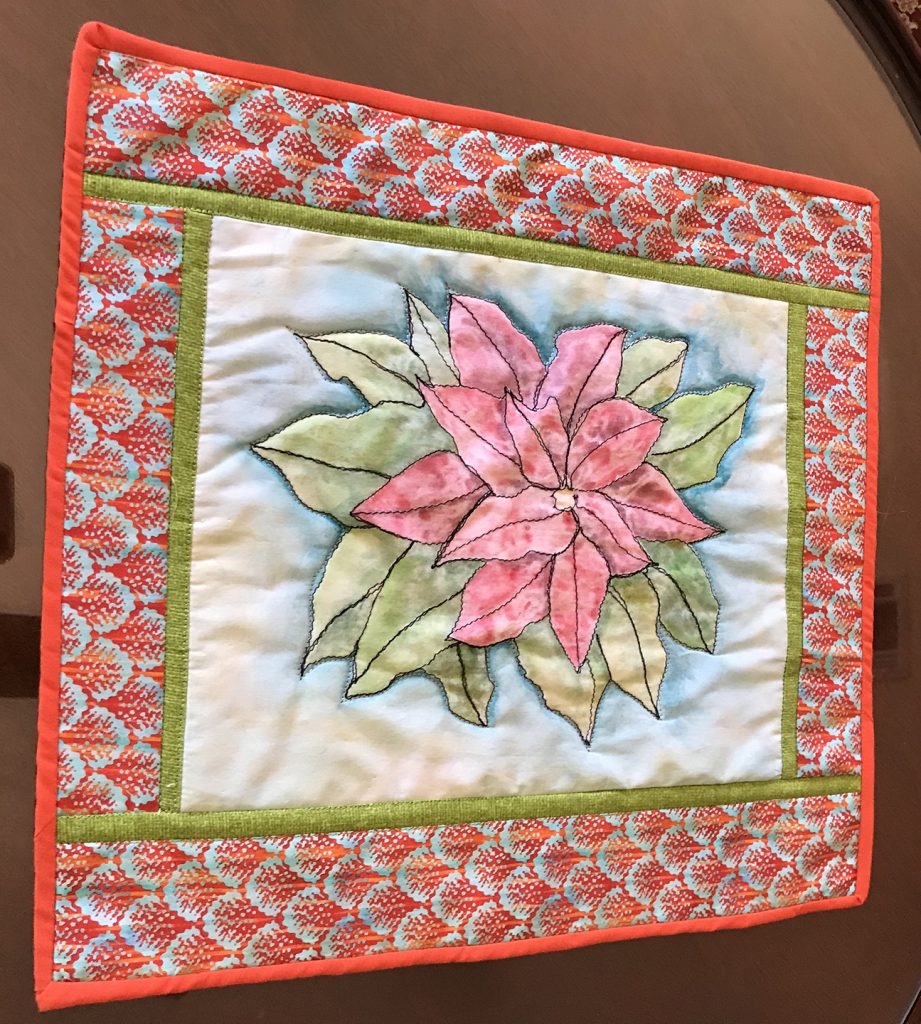 The other surprise was happy mail from Karen G, who sent me a large piece of her own eco dyed fabric. The background is more a taupe color than shown in the photo but the photo does show the wonderful texture she achieved. Thank you, Karen. I just don't know how I'll ever be able to cut into it! If you have a question for Lynda or Karen leave a comment and hopefully they will see it.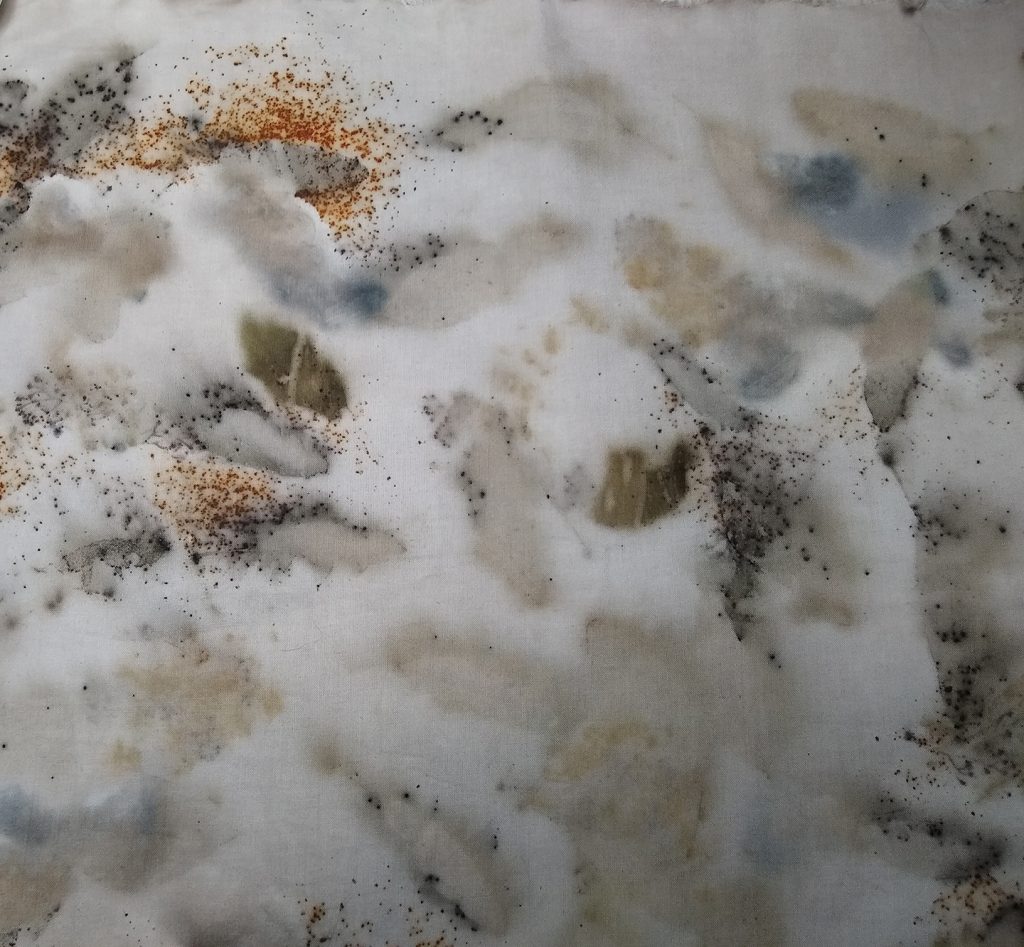 A couple days ago I painted fabric using some different objects and techniques, and though I did film the processes I haven't had time to edit the video. I hope you can get an idea what the fabrics look like from this photo. The smallest piece is approximately 18″ x 12″ and the largest 19 1/2″ x 15″. The darker blue is 28″ x 8 1/2″.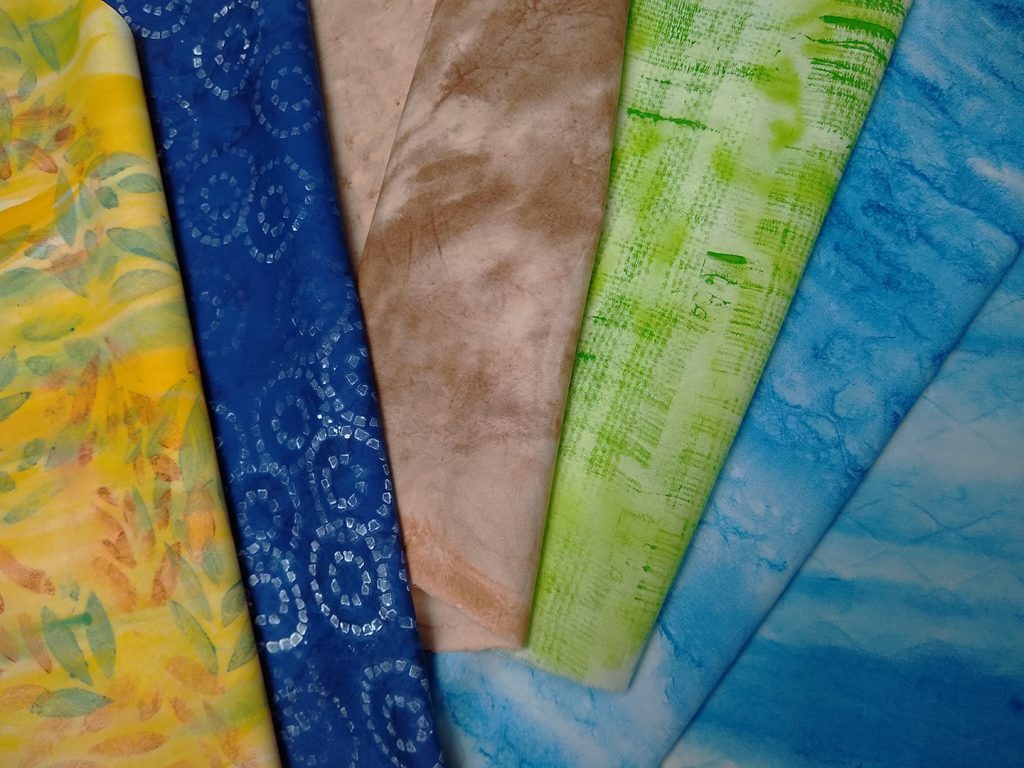 I will be giving the newly painted fabric and 6 1/2″ squares of commercial fabrics away to two separate winners later this month. The winner's names will be posted in the December 29 blog post. I hope to share the painted fabric video next blog post (but I'll be getting my booster soon, so we will see).
The commercial squares will be six pieces of a rainbow of colors along with some black and whites. Here is a sampling… Pinks, reds, and greens.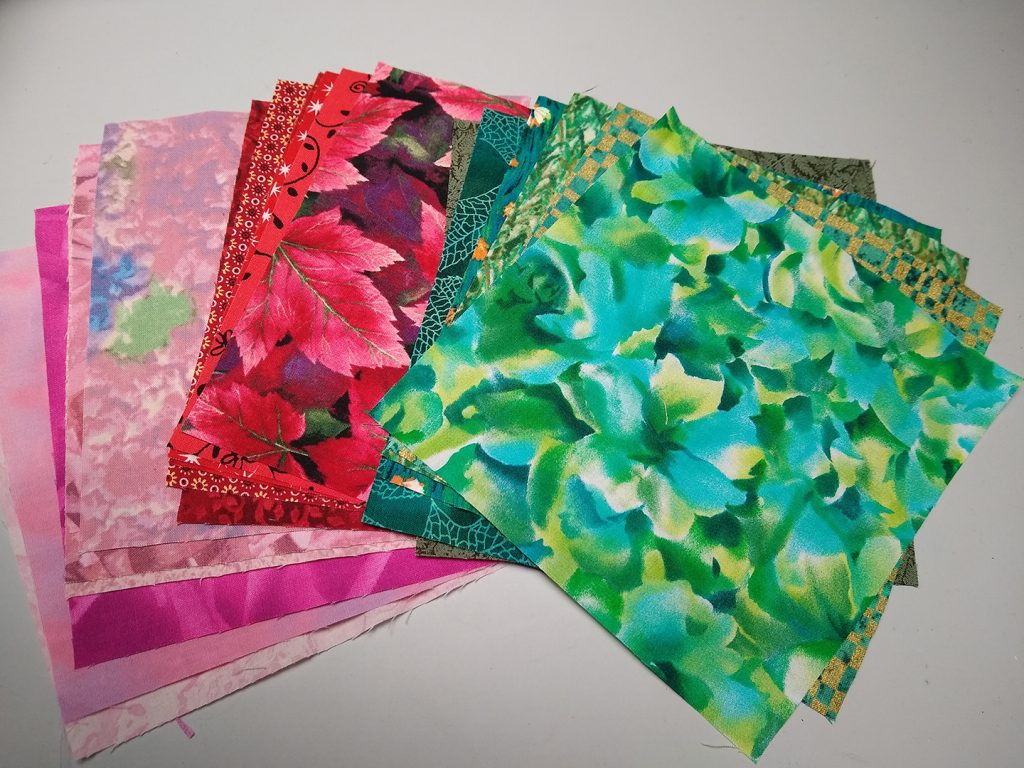 Sweepstakes/giveaway begins Dec.15, 2021 and ends at 9pm (Pacific Time), Dec. 27, 2021.
To enter: You must live in the US only (no international entries). One entry per person. NOTE: (If applicable) If your name is drawn as the first winner it will be removed for the second drawing.
Leave a comment that you would like to win the painted fabric either/or the fabric squares and include your first and last name (or last initial).
After December 27th I'll use a random drawer and announce the winners on my next blog post.
Winner/s will email me their mailing information and I will mail the fabric packages ASAP. If I don't hear from the winner within five days of drawing date, I will run another random draw. Good luck!