I will be sharing Thanksgiving Day with my family… there will be thirty of us. Thankfully we will be in my sister and brother-in-law's air conditioned home, because it is supposed to be around 90° here!
I'm more of a "thankful to…" than a "thankful for…" kind of person. And today I'm very thankful that I gave birth to my computer tech guy!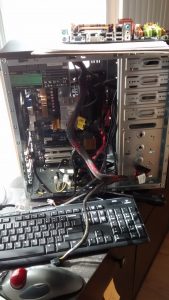 I'm using my new computer now but so much of my life and business are still on that old one… hopefully he can get it running again and I"ll be so thankful to him for saving me once again.
Happy Harvest Time to You and Yours!