If you have any interest in assemblage and mixed media art or just want to enjoy something a bit different from fabric and quilt making, I recommend Ina's Art Room on YouTube. She makes wonderful works of art, usually using surprising elements (sometimes fabric). Ina also invites subscribers and visitors to participate in her 4 Core Challenges. I've participated in the past and it's fun! Ina posts her videos on Fridays.
Ina's January 2022 #4core challenge was to use a book as the substrate and include texture, metal, and give the piece a "winter vibe." After the deadline she posts a video showing everyone's finished projects. The January challenge video should be posted on her channel in early February.
I decided to participate again and here is my piece; a candle backdrop featuring a fabric landscape.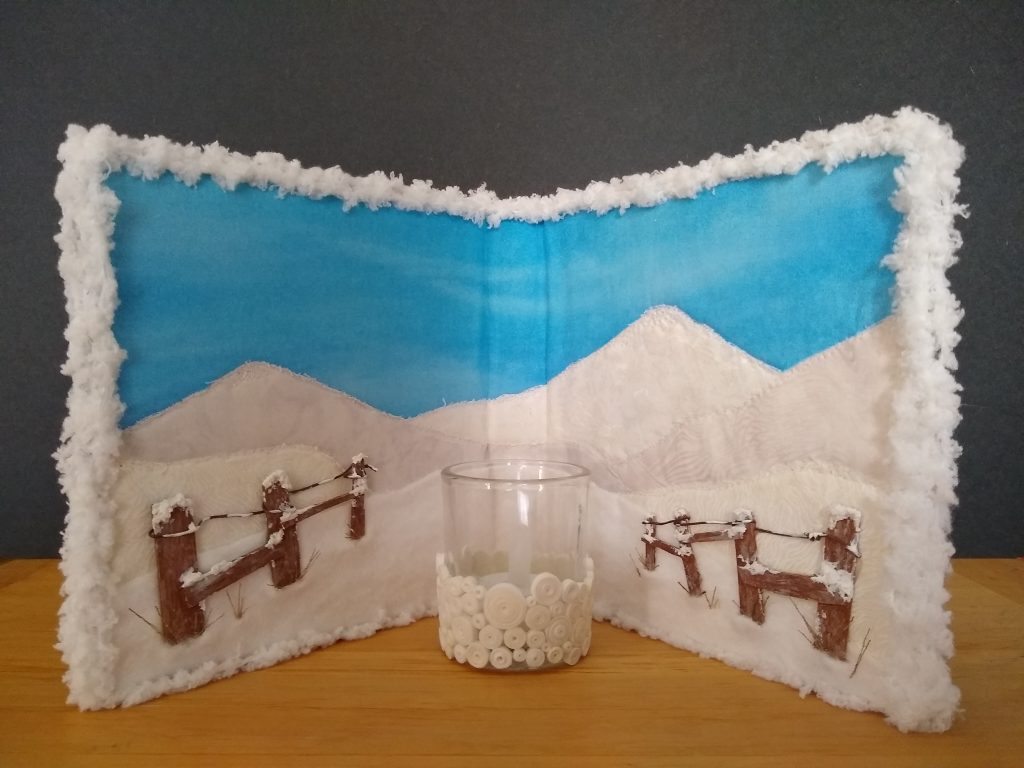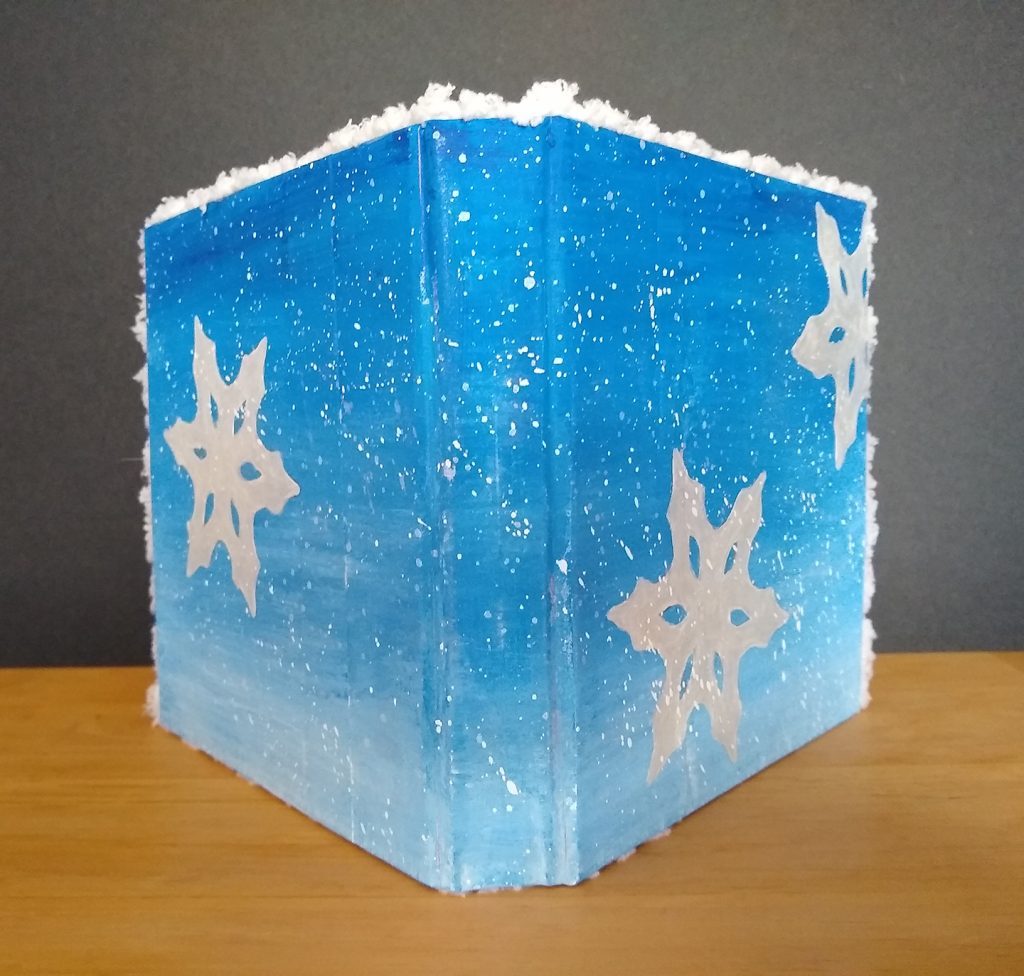 I bought the used book at the local library. The original hardcover was red and had some globs of glue under the paper part of the cover… so I scraped and tried to cover it with snowflakes. I tried a few different things to add texture to the snowflakes but in the end just painted them with a pearl white acrylic paint.
Here are few photos of the process.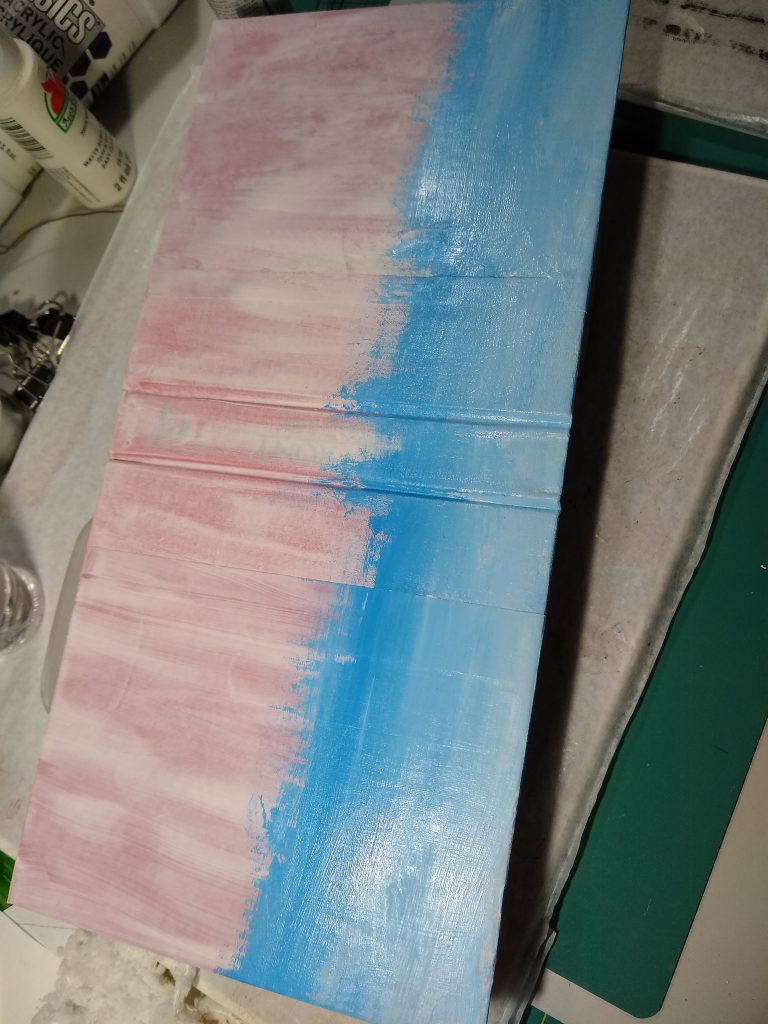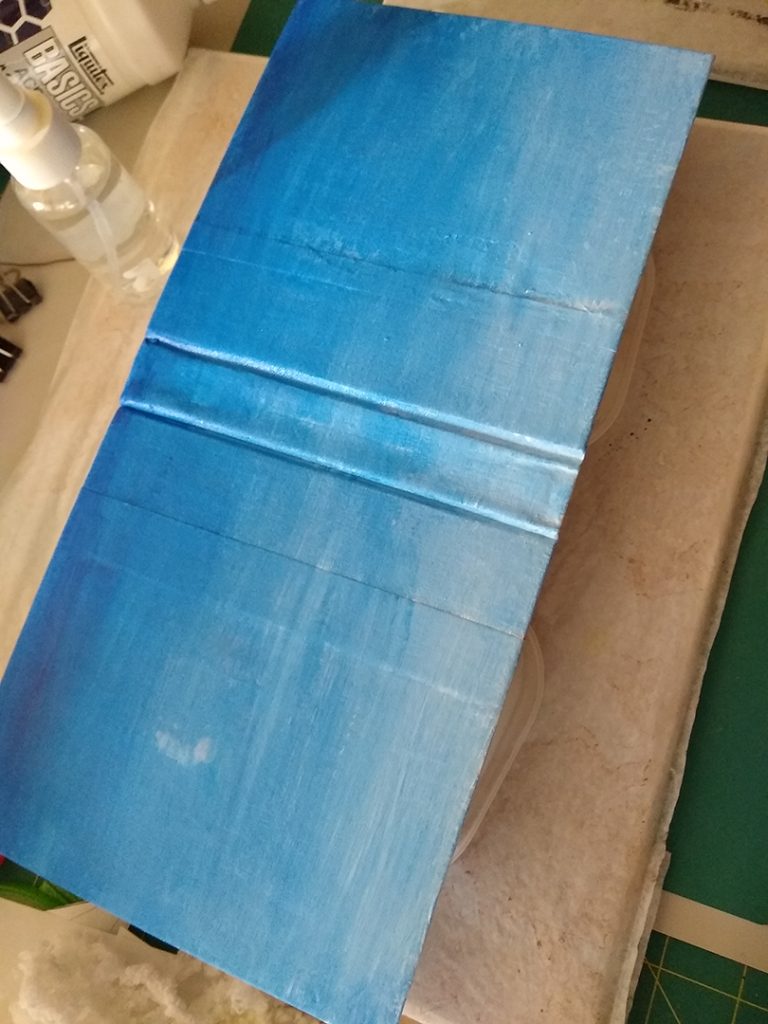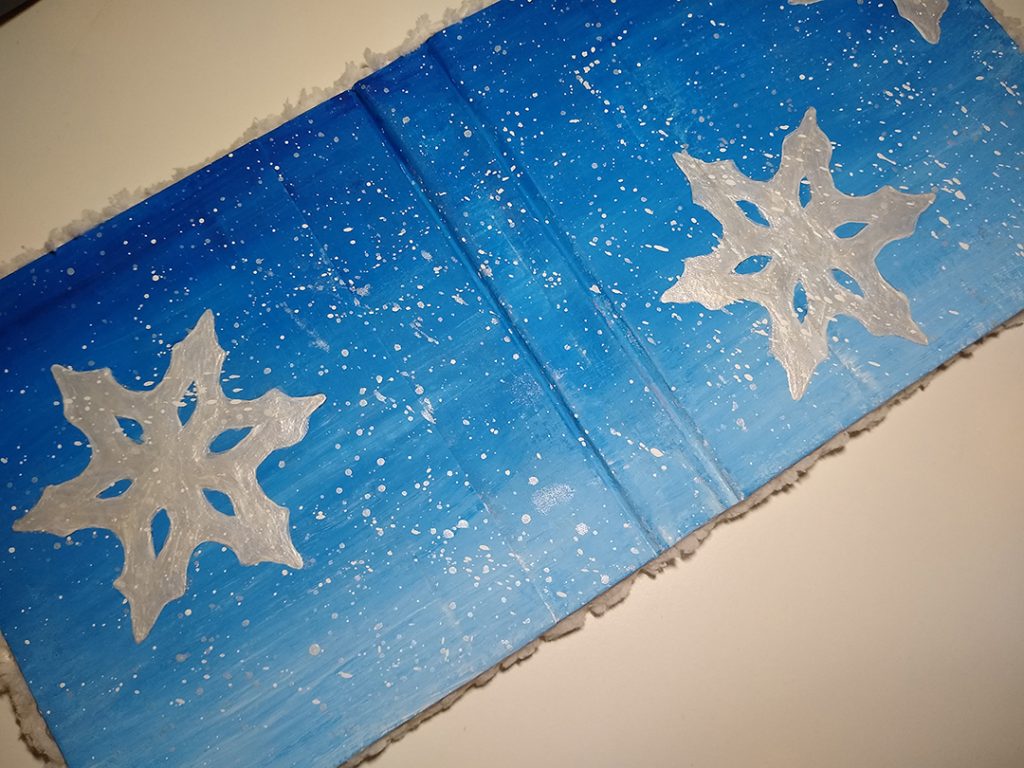 I had the painted sky fabric in my stash, the white/gray fabrics are commercial, and the foreground snow is thin white batting. The fence is cut-up (used) craft sticks (tongue depressor size) that I painted, and the wire is just coated wire. I added a few little frays of silk fabric for the grass. The "snow" on the fence and wire is sawdust (for texture) mixed with gesso and some acrylic paint.
It was fun to quickly stitch up a very simple, little fabric landscape for this project.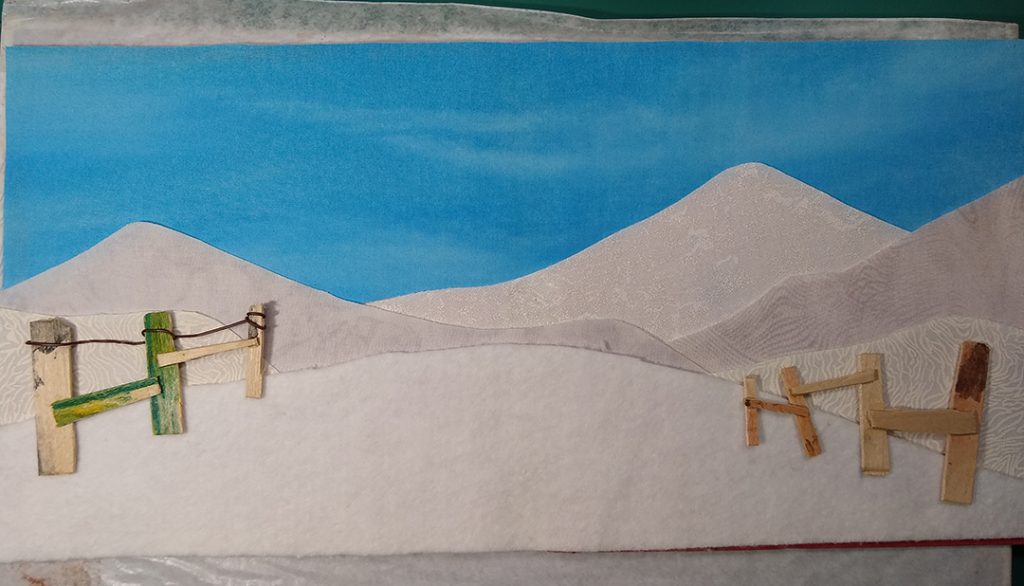 The fluffy border is a beautiful soft yarn and I think it worked perfectly!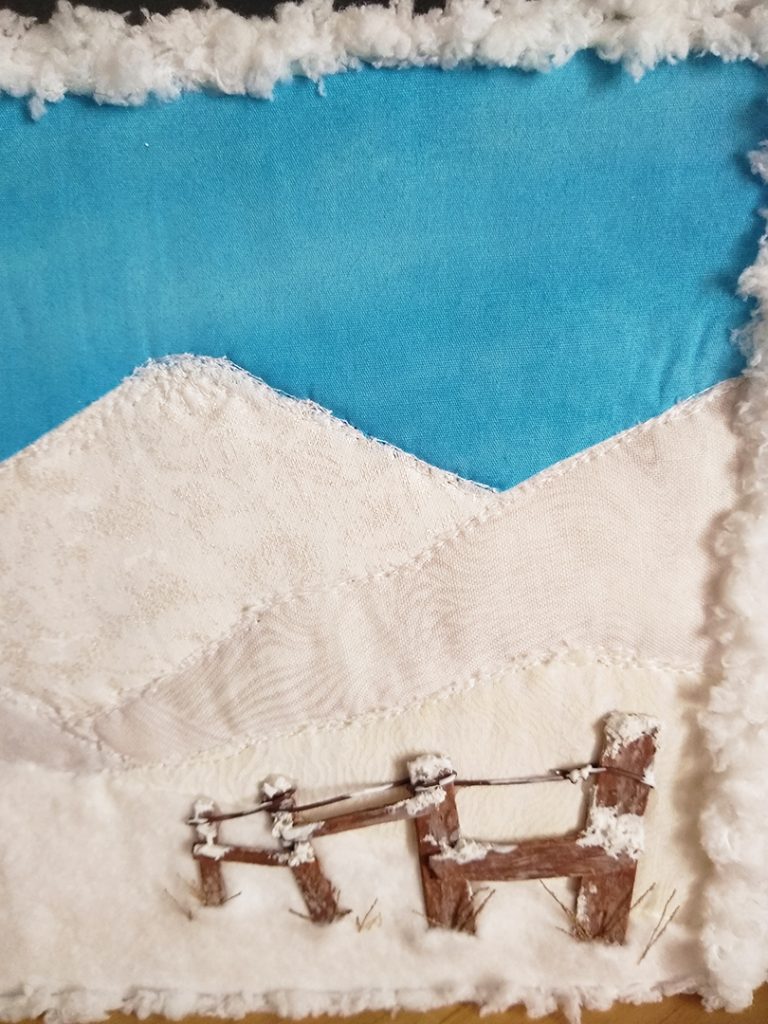 The things I love about Ina's challenges – She encourages artists to really make it their own, she offers loads of ideas, and there's no pressure (though there is a finish-by date). I enjoyed every minute of making this project… well, all but the waiting time for materials to dry!
Winner! Thank you to those of you who entered the appliqued miniature landscape top sweepstakes/giveaway. Congratulations to the winner – Deborah F (Please email your mailing information to me at fiberdesignsbyann@gmail.com).
2022 – Many unfinished pieces have been weighing on me for far too long, so I'm going to work on actually finishing as many pieces as I can this year. I hope you'll come by to see what I've done, maybe get more ideas and be inspired. There will probably be a few giveaways along the way.
Stay safe and make art that makes you happy.