I've put together two little fabric packets. One (#1) is white, blue, and red and the second (#2), what I'm calling watermelon/lavender, for the July giveaway/sweepstakes. Let me know which one (or either) you'd like a chance to win by following the rule instructions below.
Here's the How-to video showing how I painted the watermelon colored fabrics that is in giveaway packet #2.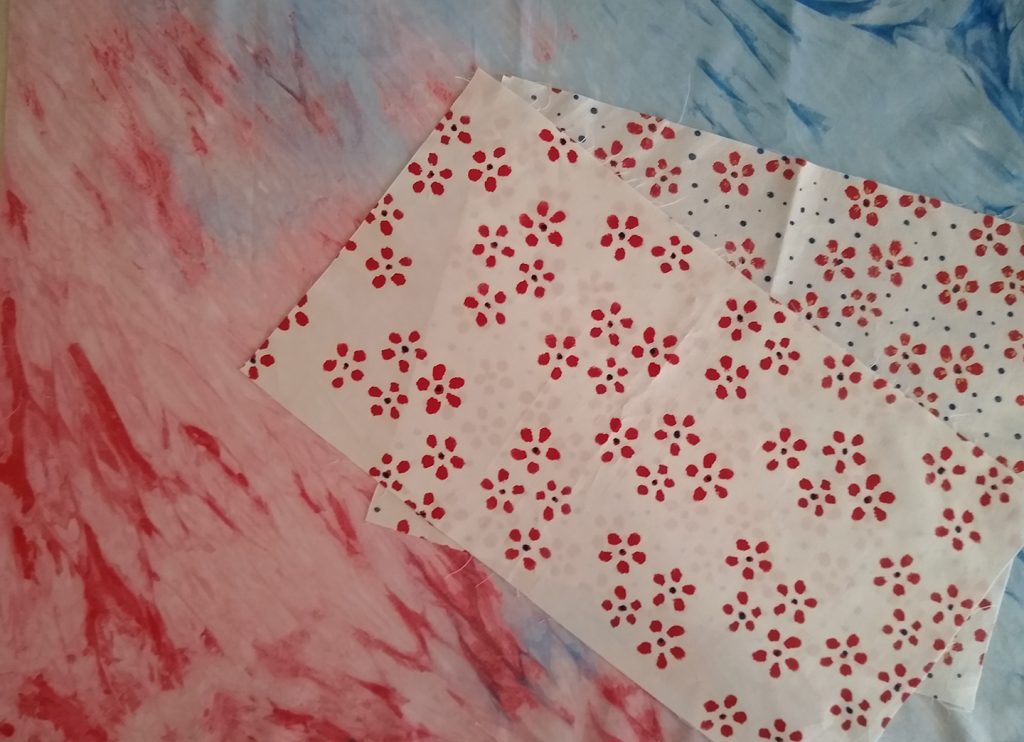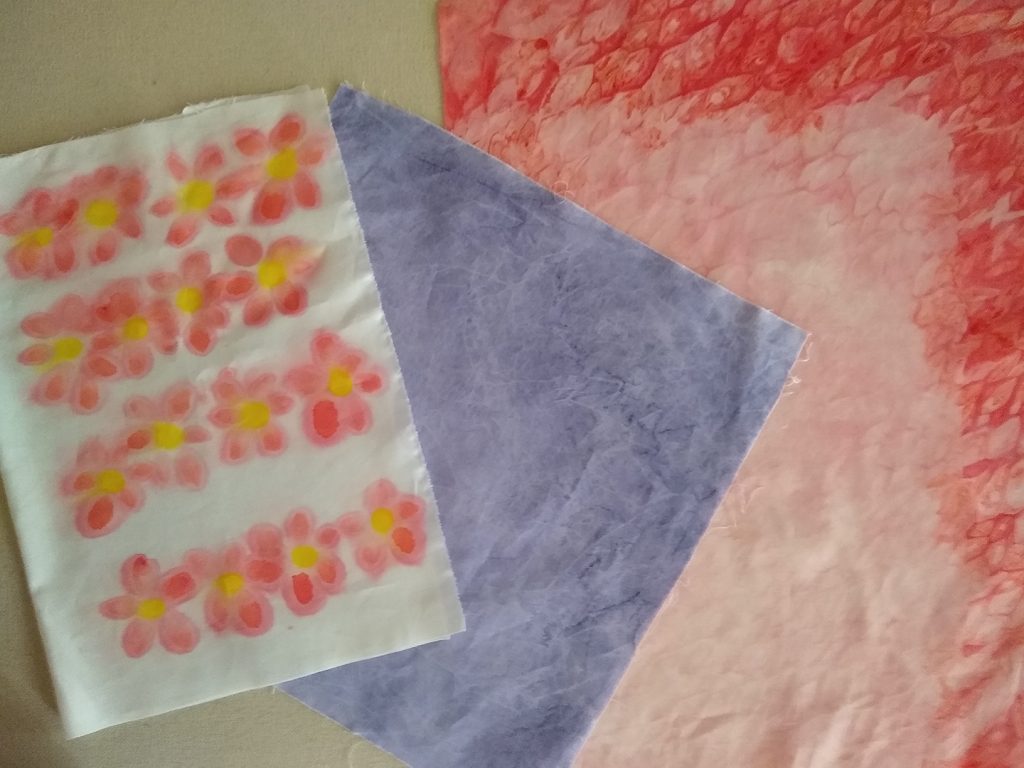 Sweepstakes/giveaway begins July 21, 2021 and ends at 9pm (Pacific Time) July 26, 2021.
To enter: You must live in the US only (no international entries). One entry per person. NOTE: (If applicable) If your name is drawn as the first winner it will be removed for the second drawing.
Leave a comment that you would like to win – #1 (white, blue, red) either/or #2 (watermelon/lavender) and include your first and last name (or last initial).
On July 27, 2021 I'll use a random drawer and announce the winner/s on my next blog post. Winner/s will email me their mailing information and I will mail the ­­­­­­­­­­­­­­­­fabric packet ASAP. If I don't hear from the winner within five days of drawing date, I will run another random draw. Good luck!