It's interesting to me how time can seem to go by slowly and other times so quickly.
I was exciting to be trying some new things (for me anyway) on the gel print plate. I made one print and for some reason decided to clean my plate; nothing would work, I mean nothing! So after hours of trying I grabbed my sewing machine oil (I didn't have baby oil), and first trying a wipe but later switched to a dish cloth, I was able to get it pretty much clean. I sure hope it still works when I try more.
Here is the print – Jacquard Textile Color on cheesecloth. For it being a quickie, I'm happy with it.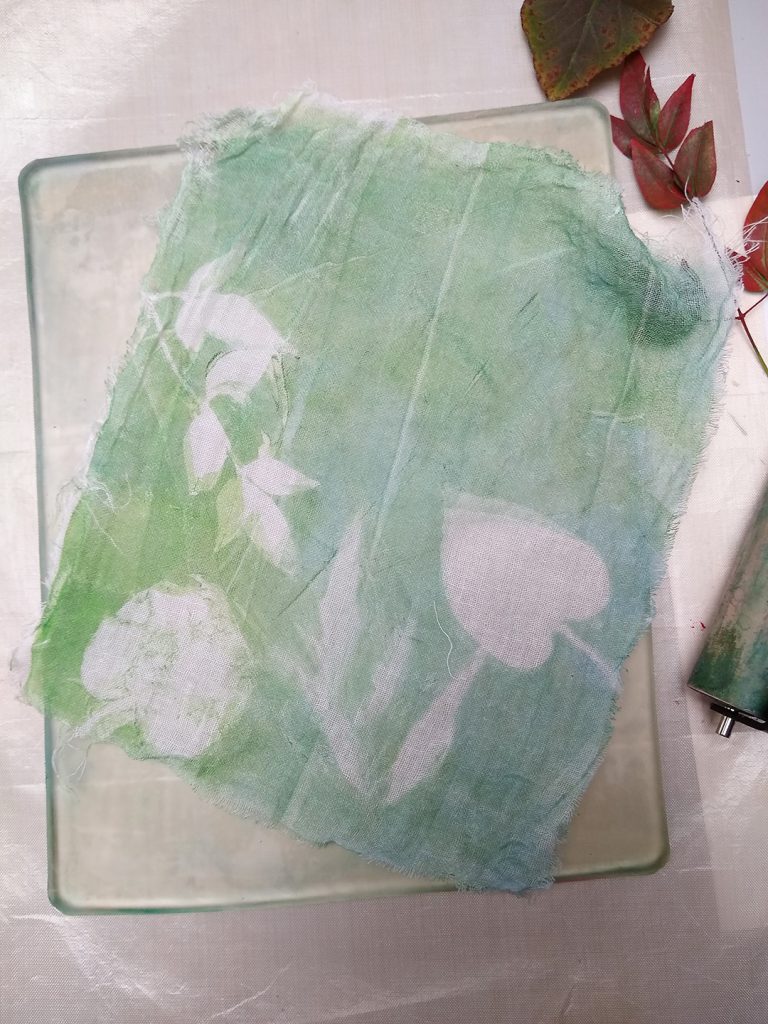 So time got away from me and I couldn't print anymore, for now.
I'll share a few more of my older quilts, apologies for some of the photo quality.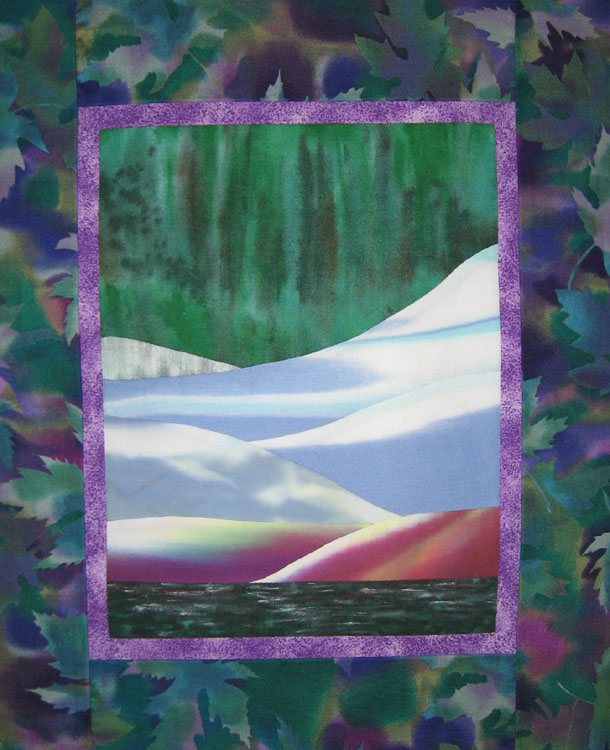 When I look at that landscape now I wonder how the water could look like that when it was hand quilted. Maybe it just looks worse in the photo. If my hand quilting wasn't up to my standards, I would un-quilt, I did it a lot.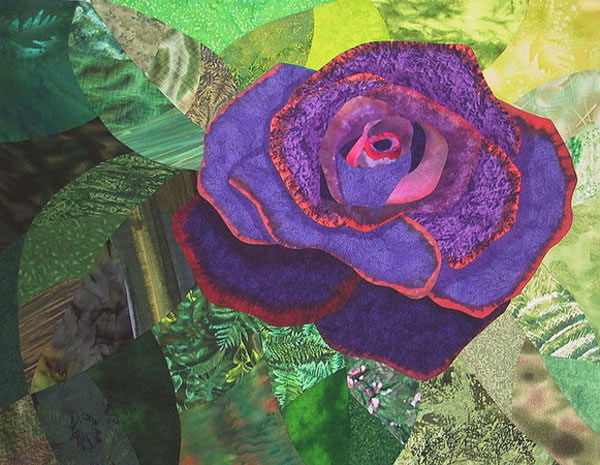 Rose for a challenge, it had to include one of the purple fabrics (I think the one next to the darkest). I beached and over painted the petal edges. I really like the background.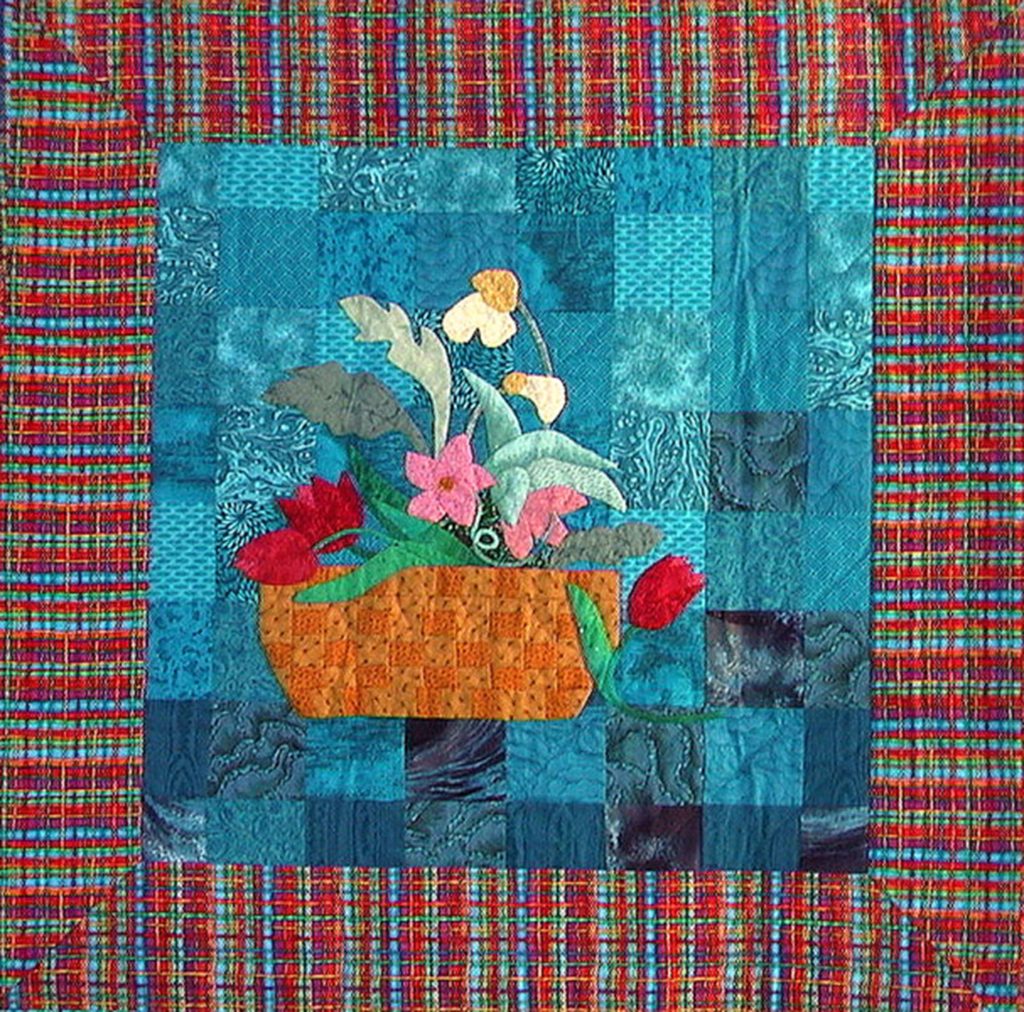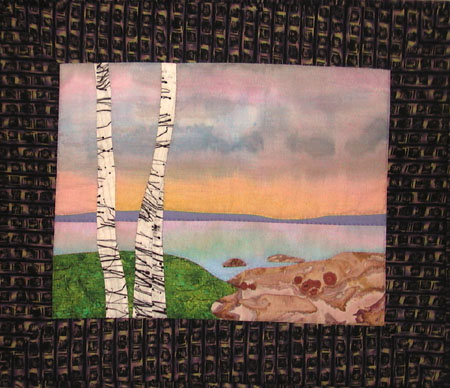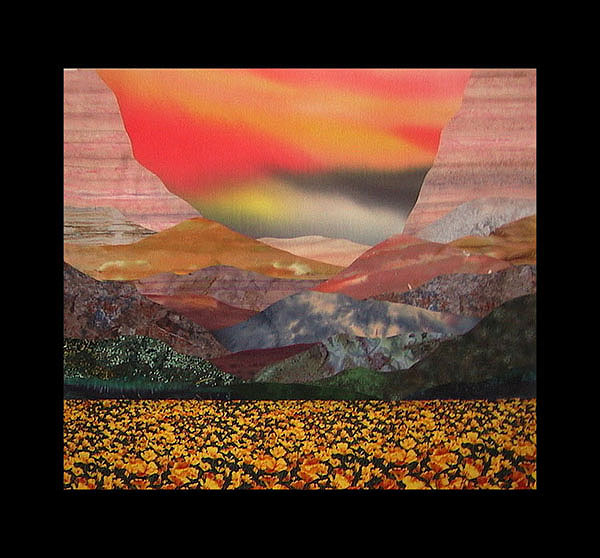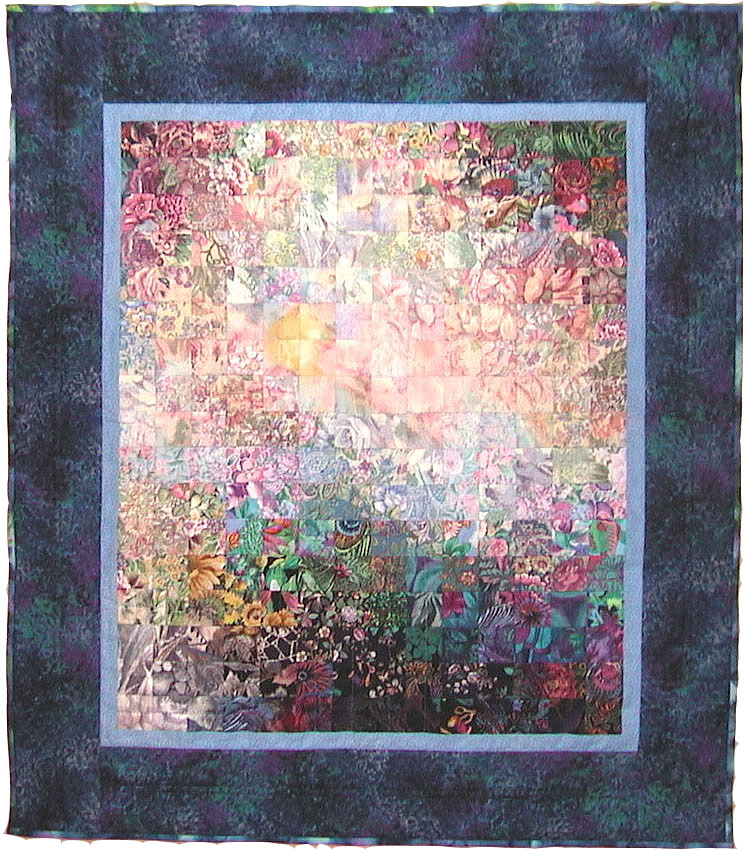 I feel fortunate that I starting making quilts long ago, I think really the best years. From traditional to modern and everything in-between I have had the best time exploring, learning, and finding more ways to play with fabric. I hope you enjoyed this little quilt show and if you have any questions please leave a comment, thanks.
I'll be announcing another giveaway/sweepstakes soon, so I hope you'll check back again. Stay Safe and quilt away!