This little piece has been on my design wall unfinished for a while. It was a cut of a larger piece of hand painted fabric that I free motion quilted just for fun. I can't even remember if I filmed while I was quilting it. I couldn't figure out how to finish it, to fix it until a few days ago.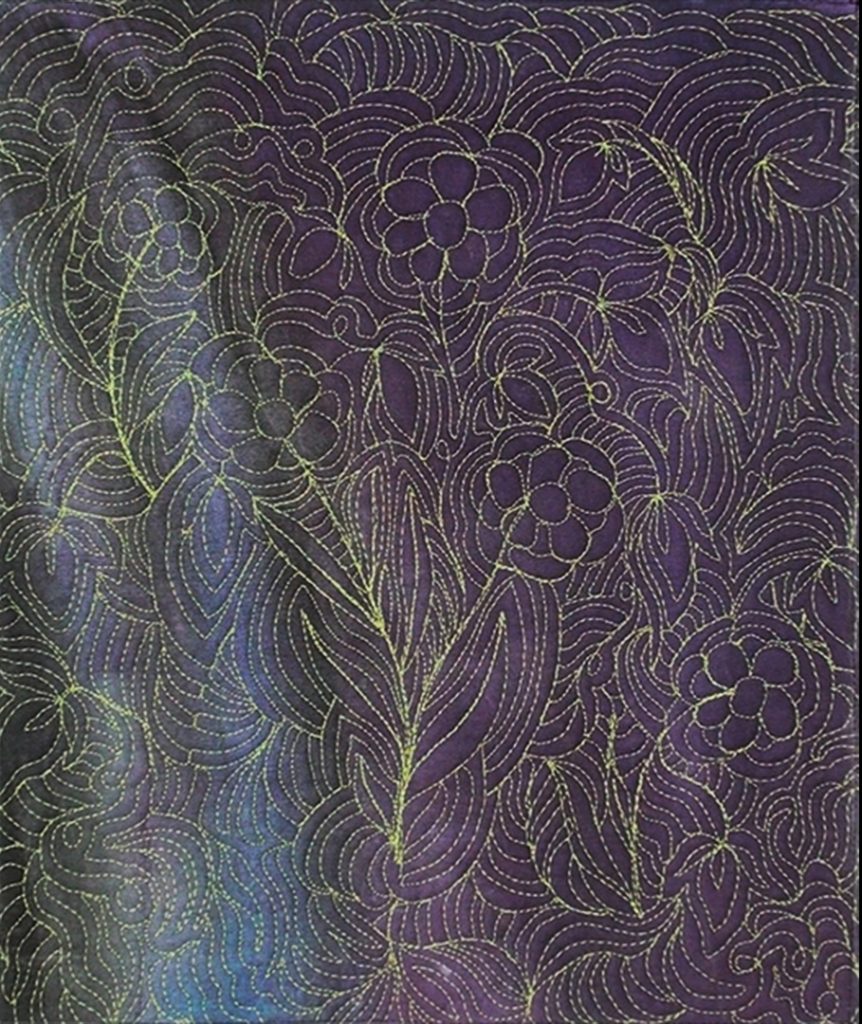 I'm happy to say I fixed it and you can see what I did here…
The November giveaway, sweepstakes item is this little leaf decorated box. It's hard pressed paper and only the top is decorated. I used painted (mop-up) fabric leaves, a couple papers, burned matches, grave vine, and gold paint spatters. It measures 6 1/2″ x 4″ x 2 5/8″ tall. It could be used as is or it could be painted, papered, or embellished in a multitude of other ways. But there's more… I'll be putting a little something extra inside the box.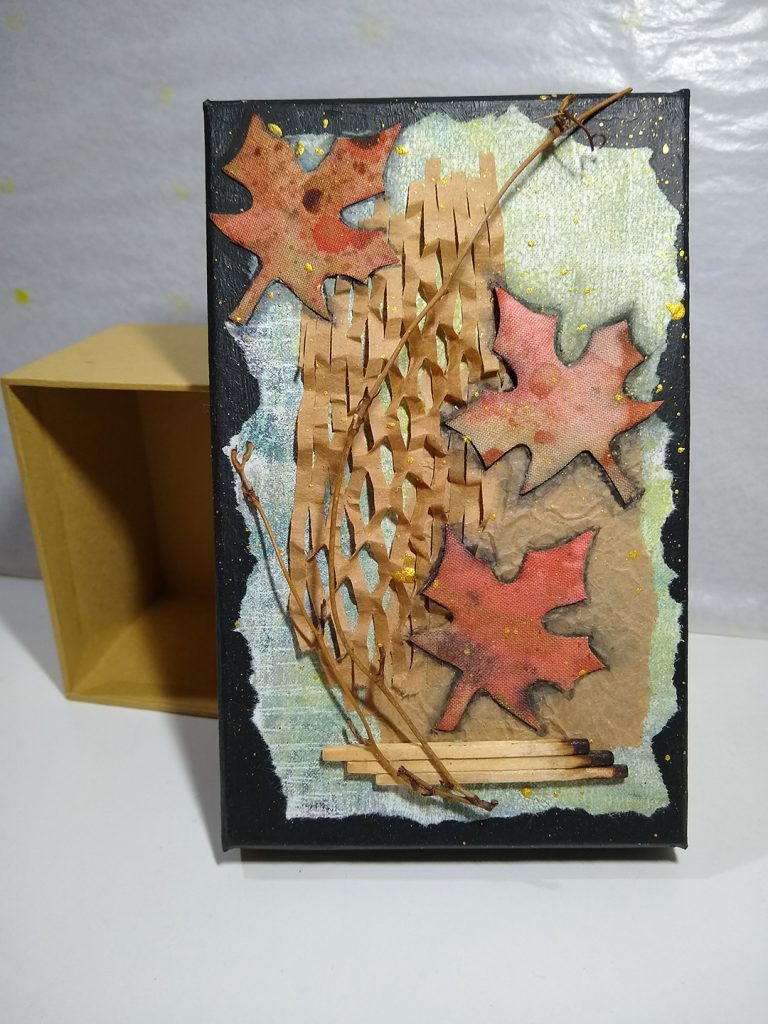 If you are interested in a chance to win the leaf box with surprise inside just follow the rules below. The winner's name will be announced on my December 1, 2021 blog post.
Sweepstakes/giveaway begins November 10, 2021 and ends at 9pm (Pacific Time) November 28, 2021.
To enter: You must live in the US only (no international entries). One entry per person. Leave a comment that you would like to win the leaf box with surprise, and include your first and last name (or last initial).
I'll use a random drawer and announce the winner on my Dec 1 blog post. Winner will email me their mailing information and I will mail the ­­­­­­­­­­­­­­­­leaf box with surprise ASAP. If I don't hear from the winner within five days of drawing date, I will run another random draw. Good luck!