I have been playing with a few fabric design ideas; some are hand painted, others are completely designed on the computer and I have scanned/photographed my hand painted fabric and altered them using software filters. I'm also collaborating with a talented artist (more about that later) and having pieces printed by Spoonflower.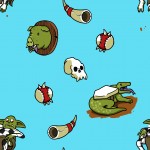 Speaking of Spoonflower – fellow blogger and artist Joanna Mack, The Snarky Quilter has written a couple blog posts about her experience after ordering fabric pieces from Spoonflower. You may want to hop over and read what she has to say. I appreciate SQ doing the research on a few other companies as well, and sharing her thoughts and results.
For the following pieces I used water thinned acrylic paint and an acrylic sheet (aka Plexiglass or Perspex) and created poured "paintings" that I photographed with the intention of having printed on fabric or using as inspiration for hand painted pieces.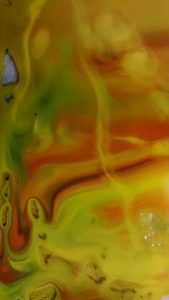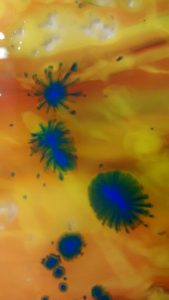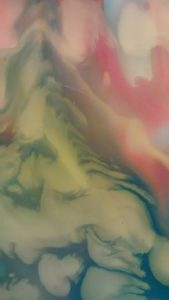 Below are three designs I'm submitting for consideration to the Andover Fabrics and SAQA Golden Hour fabric line project. Whether any of my designs are selected or not I'm looking forward to seeing other entries. Have you combined fabric, paint, and computer software to design your own fabric?