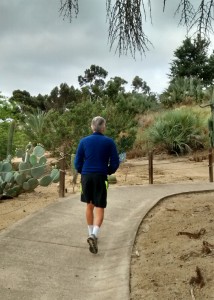 Back on Earth Day my Mister and I took an early morning walk through the Balboa Park Cactus and Rose Gardens. It was a soft gray sky morning, which made the walk much more enjoyable.
I photographed many neat plants but this agave really caught my eye and my imagination… I see a baby bird opening its beak for a feeding.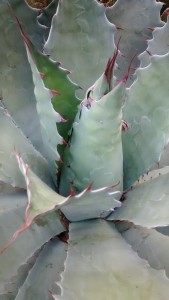 Here is an unusual "cactus" that I hadn't seen before.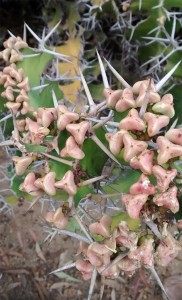 My sister-in-law correctly identified it as being a Euphorbia. I learned it is Euphorbia grandicornis, Cow's Horn with pink flowers and that it is not actually a cactus but from a the beautiful, interesting, (and poisonous) Euphorbiaceac family of plants (thanks Wikipedia).
And here is a little cactus landscape I designed for one of my classes. This piece is built on and sewn to Timtex The cactus and rock elements have been sewn to felt for more definitions. In this piece the sky is the only fabric I painted.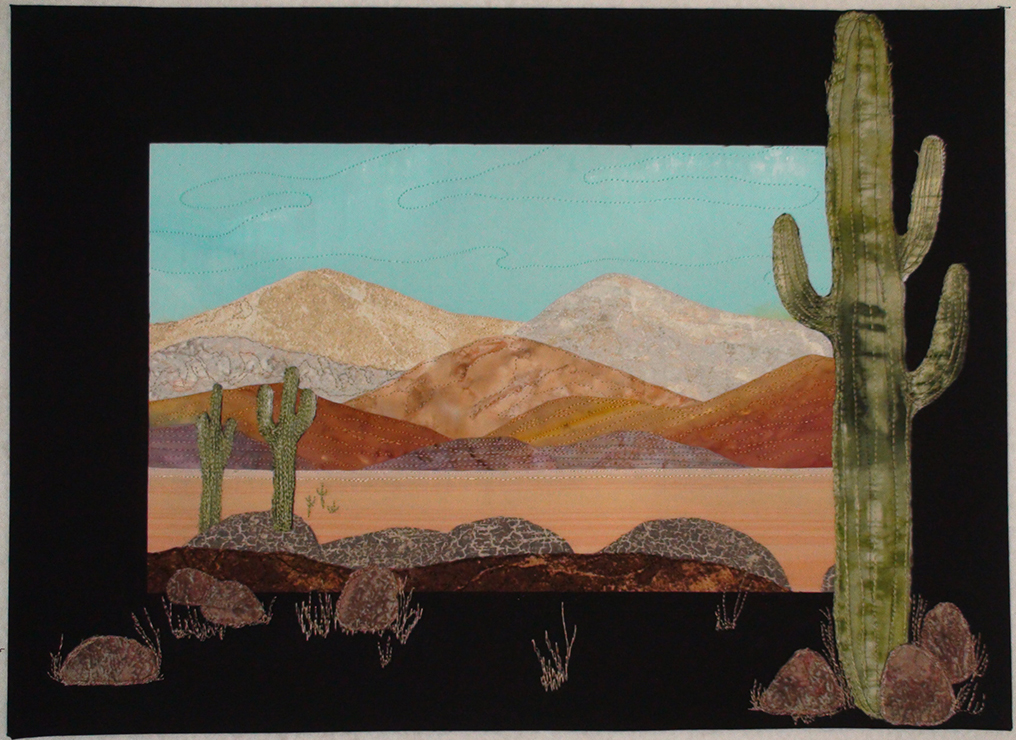 If you don't live in San Diego but ever plan to visit, I would highly recommend Balboa Park, it is a wonderful place to explore and spend time and a great place to find inspiration!