I have been working on background fabrics. While I was making Crackle Vessel I ran into a disaster with the background fabric. I ended up loving that background but the way I made it was the problem, it involved (homemade) texture paste and removing it was a huge mess.
So for now, no more texture paste on fabric. Here are a few new fabric and paper pieces I worked on today. I'll share more about how they were made in a future post or video.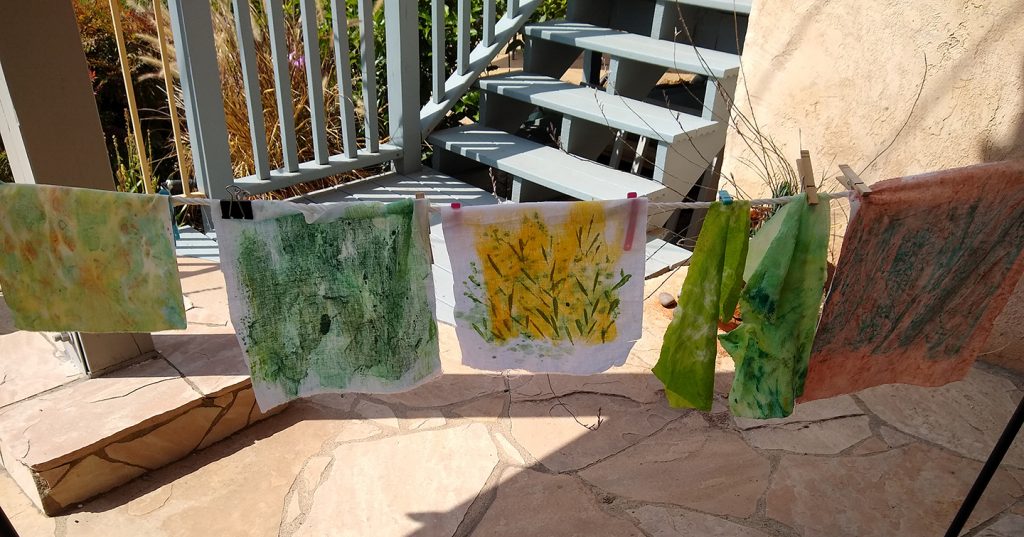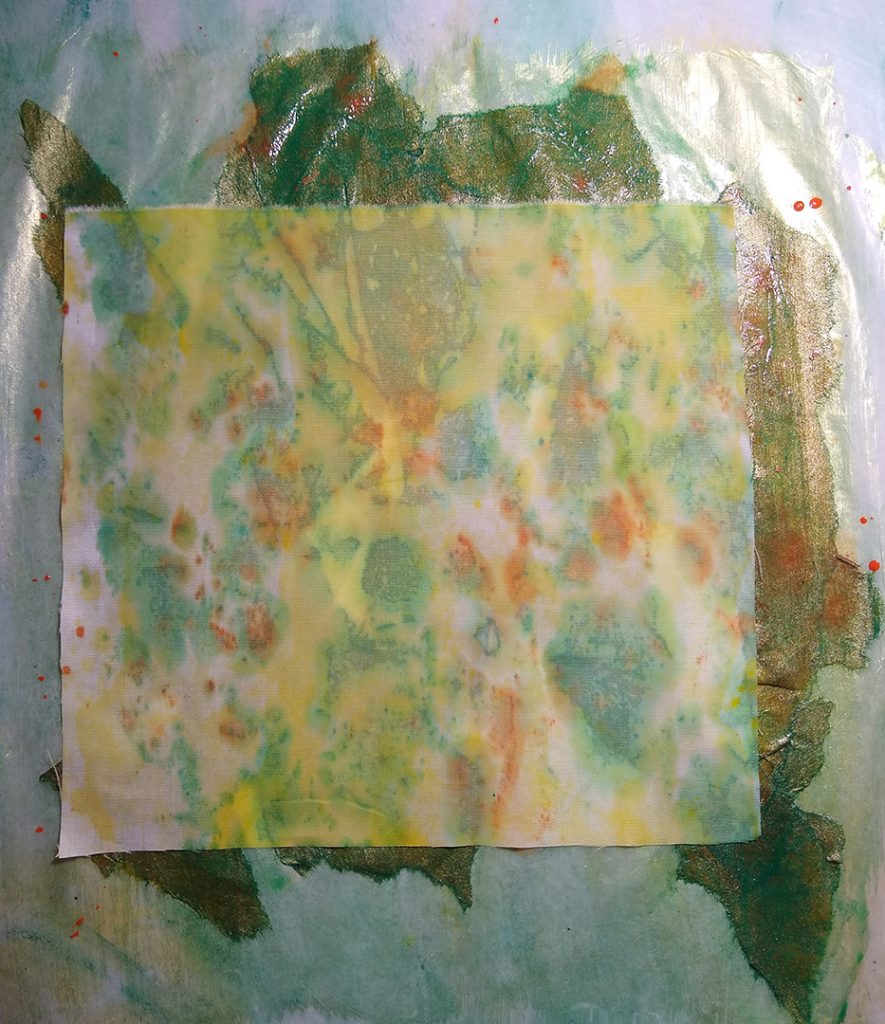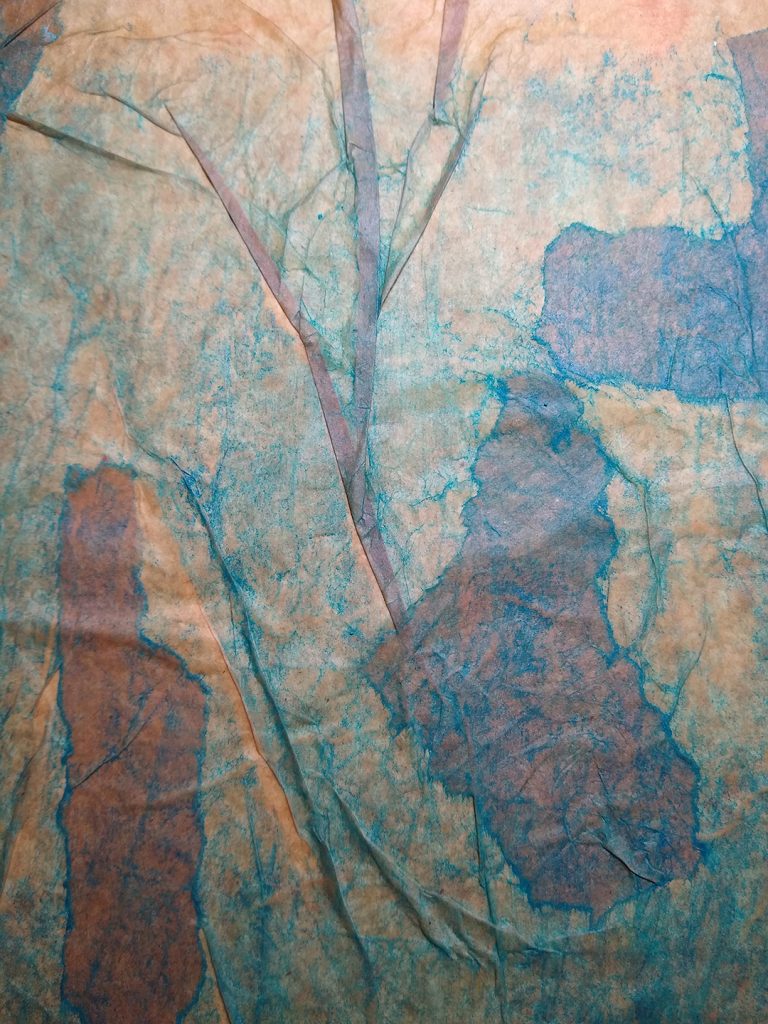 When I hung this to dry it whipped onto itself wet and so I just rubbed it all over. It still has potential.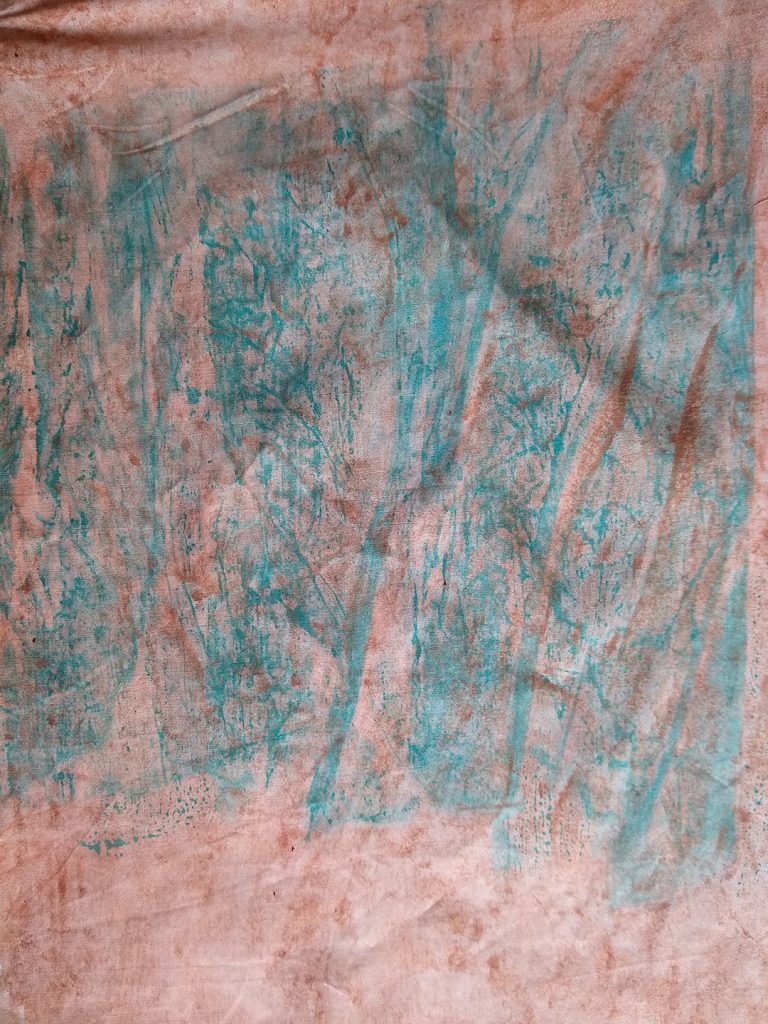 Thanks to those who entered the August/September giveaway/sweepstakes.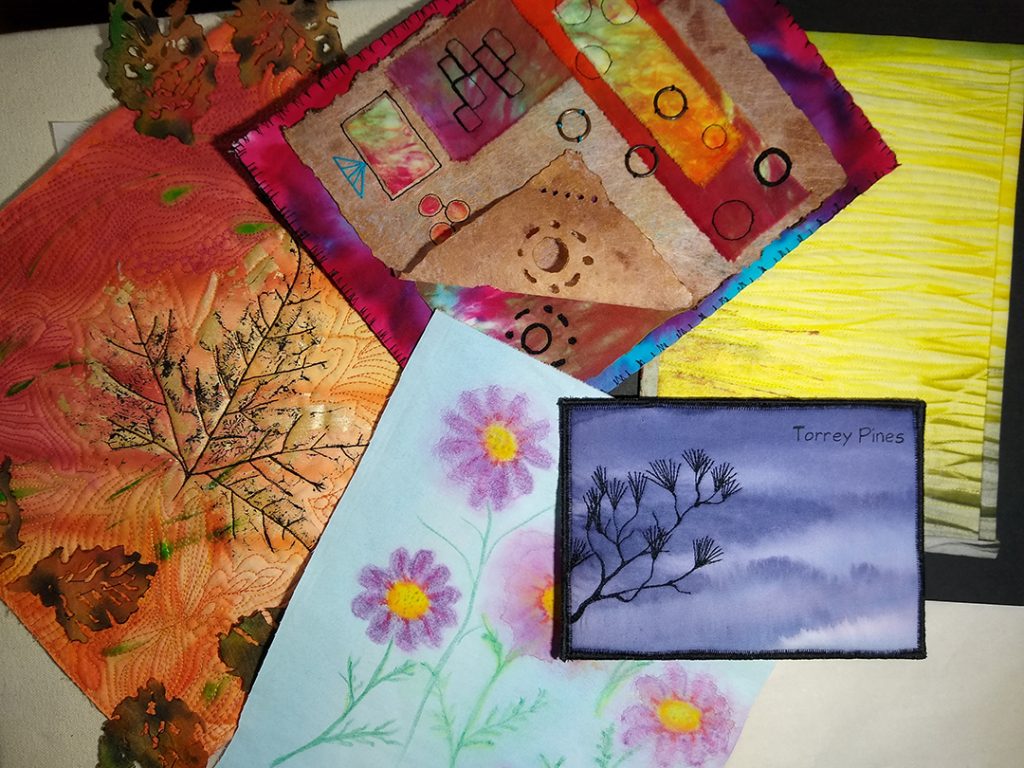 I'm not going to say who won what – it'll be a surprise and happy mail. Even if you have before please email your mailing address to me at fiberdesignsbyann@gmail.com.
The winners are:
Karen G
Deborah F
Joyful Q
Cherie M
Chris W
I have a question for those of you who like to enter the giveaways – Would 5 or 6 inch squares of commercial fabric as a giveaway prize interest you? Please let me know in the comments, thanks.
I'll announce another giveaway later this month. I'll also share more painted and stitched fabric pieces and ideas.